The toughest part of writing my weekly workout post is trying to remember far far back to a land called "Monday" and piece together where my life was at that point, and what yoga video I did.
Writing down this information sure would help me out, but apparently I prefer doing deep self-hypnosis, AKA focusing my brain on one thing for 5 minutes, to remember all the details.
It's sort of like that Celine Dion song "It's all Coming Back to Me Now", you know, the one that starts "there were nights when the wind was so cold" (90's girls?)  Well that was the way this week's workouts went. There were even a few flashes of light in the mornings since the sun's been rising earlier.  Although we know not to get excited about that AT ALL because of the wonderfully painful (for runners) daylight savings time change next week.  I'll just shut up now and get to the point: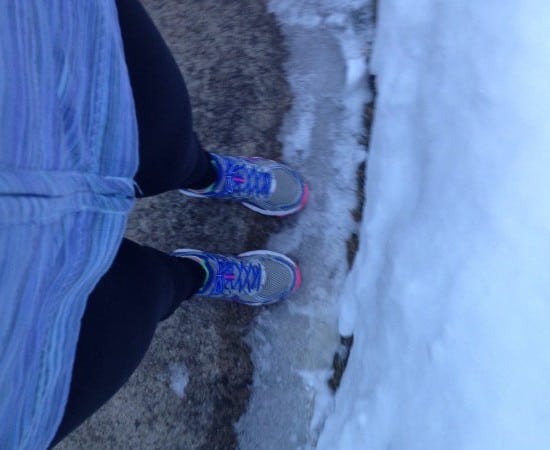 Monday – 5.5 mile (approximate) run outside.  Probably my favorite run all week and likely the slowest.  "Recovery" runs are usually my favorite if I do them (this was the day after a 10 miler) since I already have a bit of a runner's high going into it, plus, I put zero pressure on myself.
Later on I did a 40 minute gentle but deep hip opener video.  I love doing this a day or so after a long run, it's so perfect.
Tuesday – 5 mile run on the treadmill, and to be completely serious I think that will be my last this season.  It sucked, plain and simple and I hated it.  Both of those things.  The picture I'm showing you is significant because I never want to see a treadmill again.  At least not for a really long time.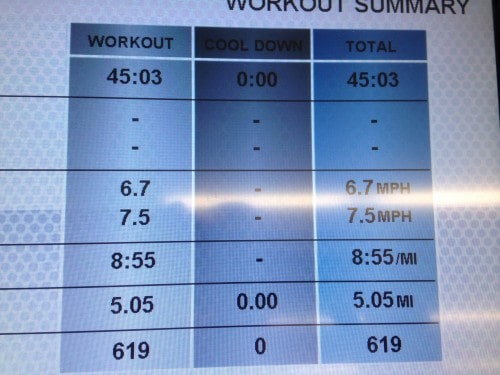 In yoga land I did this 45 minute vinyasa online class.  I've done this before and I would consider it intermediate/advanced.  There's a lot squeezed into the 45 minutes including quality instruction.  This was also the first practice I held a forearm stand for any measurable length of time!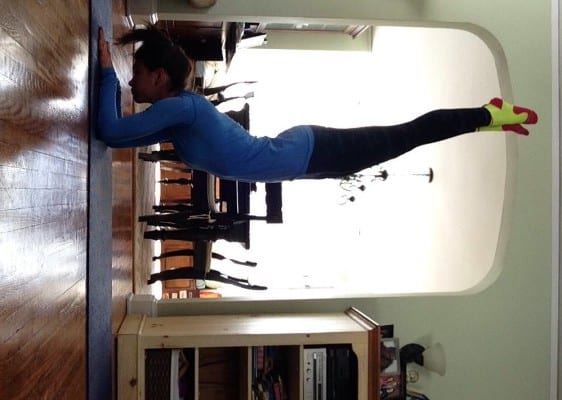 Wednesday –  5 mile run outside, and my legs felt tired.  I knew a rest day, at least from running, was in order for the next day.  For yoga, I did the shorter intermediate level version of backbending from the base.  I feel like my back strength and flexibility are slow to improve, but I am noticing small differences as time goes on.
Thursday – Rest day from running, very much needed.  Since I was so excited about holding a forearm stand on Tuesday, I decided to do an hour long practice devoted to improving shoulder strength and stability.  I was sore from this the next day in all the right places, so I'm taking that as a good sign!  I practiced headstands too, if only to take pictures of them.  So bad, these yoga selfies!  And why do I wear socks in all my pictures?  You don't even want to know.  I'd like to blame running but I think my feet were always ugly, and it's just better this way.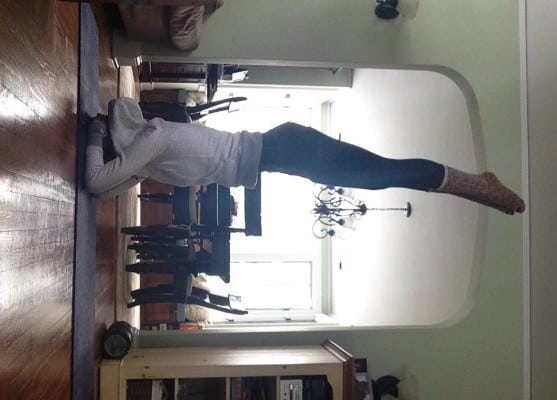 Friday – 6 mile hilly run plus a 20 minute yoga video geared toward injury prevention for runners.  This definitely goes deep into the hot spots for runners and there's a bit of core work at the end too.
Saturday – No running, morning yoga.  I haven't done this one before but I'm planning to check out this hour long practice.
Sunday – Plans to run 10 with my friend and long run partner as of recently.  She's doing 12 and depending how I'm feeling I might join her for the whole thing.  Right now in my mind I'm capping it at 10 though 🙂
The way my schedule has been working, I've been doing a longer yoga practice on the days that I don't run, and typically combining running days with shorter and more gentle yoga.  This then means I haven't had any total rest days, which I'm not sure is a good thing.
I'd like to get in 2 hour long yoga practices a week though, and I just don't have time for a full 60-70 minutes when I'm doing it later in the day.  Ideally, I'd be able to combine an easy run day with a long yoga practice so I could then completely rest or just do some gentle stretching one day per week, for example, switching the Friday and Saturday yoga practice.  Realistically though, my weekdays get busy, so, I'm not sure how to fit it in that way at this point.  If I start feeling run down I might just take out one of the shorter easy weekday runs and do yoga instead.
Other plans for the weekend include Emily's 6th birthday party – which  we scheduled 2 weeks after her actual birthday since many of her friends were away on vacation during the school break.  It's a chocolate-making party and sure to be a crowd pleaser among the 6 year old girls 🙂
How were your workouts this week?
Weekend plans?
Do you make sure to do no exercise at all, not even gentle yoga, one day per week?  Do you think this is important?