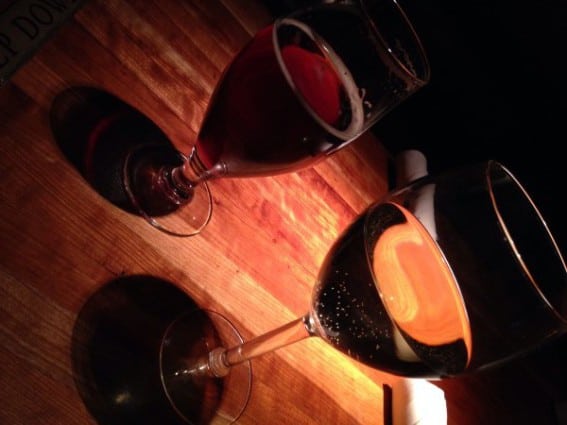 I am really not trying to be obnoxious by listing "wine" in the title as if it were an event.  Drinking one glass of wine is hardly considered an event by any cool kid I would think.  I list it only because a glass of wine happens for me about once per month and therefore seems significant enough to put in the title and include a huge picture of. This mostly speaks to how wildly un-social I am lately rather than me trying to show you that I know how to party.   But the truth is, when you only drink a glass of wine per month, it becomes a bigger party than you might think.  Or in other words I have the alcohol tolerance of a spider.
Because weekends involving wine make me feel like a rockstar, I'll be linking up with Katie for MIMM.
Wine isn't the only thing marvelous that went on this weekend though. I also ate food (always a good time) and my kids met Santa, plus Sunday was filled with 2 back to back dance recitals.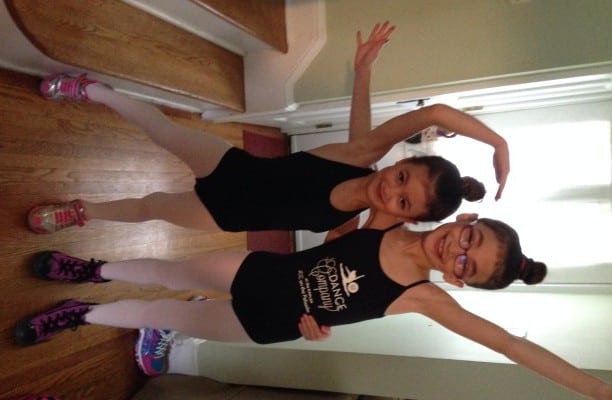 Dance recitals never fail to tug on my emotions.  There is something about watching my girls perform on stage doing something that they learned and perfected all on their own without my help or guidance.  It always makes me want to cry, in a good way.  I remember being totally caught off guard by this feeling the first time I saw my then 3 year old daughter on stage for the first time.  It's like recognizing that they are these amazing little humans capable of more than you realize.  Of course, I also have never failed to be really on edge during these recitals too, hoping it all goes well.  That sigh of relief when they nail the routines is priceless.
Our attempt at meeting Santa was kind of awkward from my perspective.  Any other parents out there who just feel awkward about the whole Santa thing?  It's like you want to pretend you believe it's really Santa even when it's obviously a guy in a costume, and you somehow can't imagine your kids will buy that this guy is Santa Claus.
What confused me even more was that we met two different Santas in two different (but nearby) locations and they clearly were not the same person.  We wound up telling them that the second guy was the real Santa and the first one was a helper.  Is this what other people do?
I guess I should have planned something out before hand.  Anyhow, my son was scared of the first guy but was okay with the second.  The second one was much more legit with his age and "hohoho" stuff.  My son read between the lines I think.  Either that or he just got warmed up to the Santa idea by the time we got to the second one.  He told Santa he wants a Rapunzel doll, which we already have.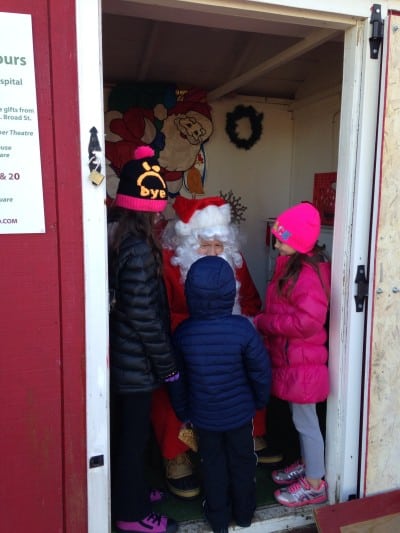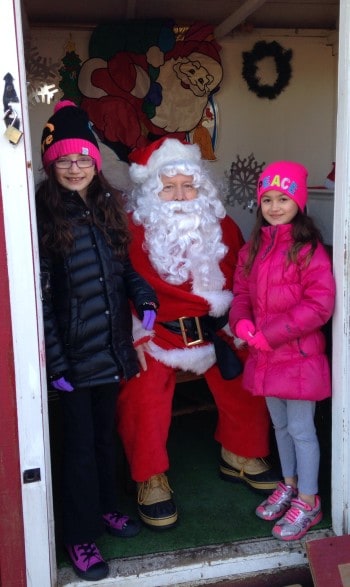 The weekend was busy and with that usually comes some odd food choices.  I ate a salad out of a plastic container twice.  Not my ideal, but it beats pizza.  My husband barely makes any sardine comments nowadays, and I'm at the point where I just let my "to-go" food all hang out.  Let's just say a few of my meals from this weekend might win the least appetizing food photo award, if there is one.  It even seemed like my breakfasts weren't photographing well this weekend, a sign my game was just off.  Breakfasts are usually my "specialty."
And lastly, my longest run of the week happened on Saturday morning, 7 miles.  I don't even know who I am anymore, seriously.  Might have to do 10 next week just to remember what it's like.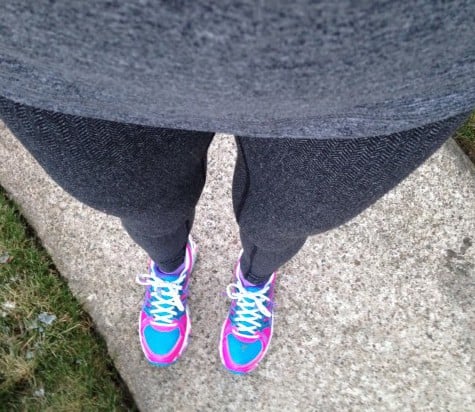 Did you dance as a child or do your children dance now?  How do you feel about recitals?  Ever feel awkward around Santa Claus or do I just have a serious socialization problem?