It feels like I haven't talked much about running lately (well, except what I learned from the bee incident) or my kids for that matter, but I assure you they are still here and I'm still running.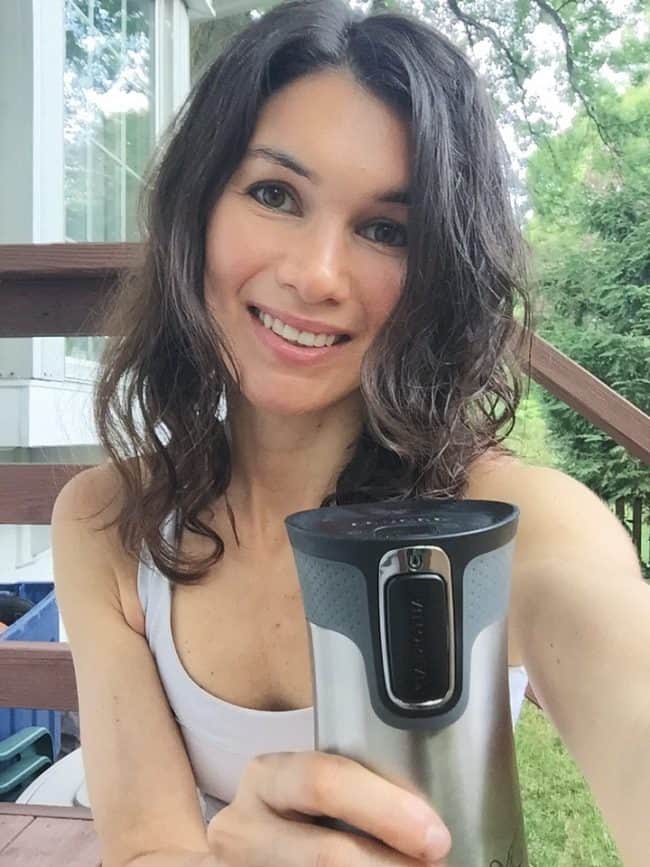 I mean not at this very moment – that is for coffee and Thinking Out Loud.  But I ran this morning, and yesterday, and the day before.  Etc.
Running Lately
I've actually been thinking a bit more about running lately, since it's "that time" in the summer when the topic of fall races pops into my head.
This fall will actually be the first one is 4 YEARS that I won't be running a full marathon.   That seems crazy to me, because it also explains why I'm sort of feeling the urge/pressure to sign up for something this fall – it's like I can't remember a summer that I wasn't training.
Now that I think of it, the last summer that I wasn't training at all for anything was back in 2011, right after Drew was born.  There we are – definitely not running 🙂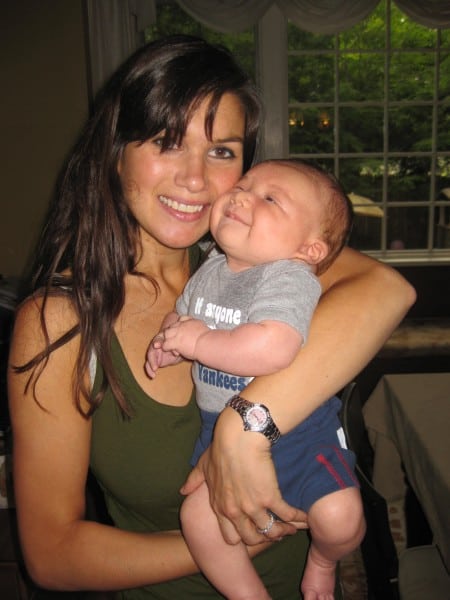 But anyway, over the past two weeks I started thinking that I might want to run a half this fall.  Just for fun – I think.   It would still mean I'd have to break out of my 4-5 mile rut and do a long run on the weekend.  Right now, any run over 4.5 miles feels "long."  Who am I?  A tired person, I guess.
I have incorporated speed into my 4 mile routine, however.  Starting two weeks ago (okay so not long) I've been running hills 1-2 per week and either going to the track for some short intervals, or, as of Monday, doing a short tempo run.
I'm not sure I feel really committed to this new routine (commitments are hard now!) or to running a half in the fall.  The last thing I need right now is to put more pressure on myself, even with something that I generally enjoy.
More thoughts on pressure…
Adam and I are both anxious types, but in different ways.  Last night we were talking about how we "know" our anxiety is out of control (clearly we are a super-fun couple you want to hang with.)
He winds up getting OCD symptoms, checking everything over and over to the point where it starts impacting his day.  As for me, I just start worrying about everything sort of obsessively, my sleep gets worse, my heart races, and I feel like if ONE thing out of the ordinary happens, I won't be able to deal.
Seriously, come hang with us, we are fun 😉
I can't speak for Adam, but for me, I know that much of the anxiety I feel comes from pressure that I put on myself to "perform" "achieve" – whatever.   The Nike "just do it" slogan sums up how I live every day.  It's not all bad but it's certainly not all good.
Maybe I have workaholic tendencies.  Well, yes, I do.  I just can't figure out how to stop transferring these ultimately self-defeating tendencies from one thing to the next.  Parenting -> running/fitness -> blogging.  It's hard, because like I've always said, the things I "do too much of" are also the things I genuinely care about and enjoy in life.  I just find it painful to stop, even when I need to.  Maybe it's the "enjoy" part that I have a problem with?
My kids do these things too
My kids, they are just like me.  And Adam.  Here's what Drew's been "mildly obsessed" with lately: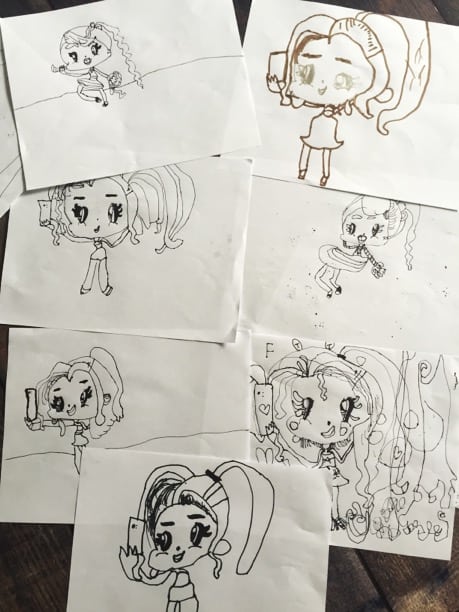 Drawing tutorials!  He comes home from camp and does these for hours, then again first thing in the morning.  He insists on using Sharpies and at first it was driving me a little nuts, but he is seriously into it so I just let it be.
The above is supposed to be Ariana Grande.  There are about 30 more where that one came from.  He also loves drawing Taylor Swift 🙂
If you're interested, his go-to channel is Fun2draw – I take no responsibility if you get as obsessed as he is.
As for the girls, they're at performance arts camp for a few weeks and are bringing it home with them, big time.  They do nothing but dance, sing, make they're own music videos, the whole deal – whenever they're home.  When Drew needs a break from drawing he joins them.  I get tickets to a new backyard "show" every single night – good times, for real 🙂
Your Turn!
Do you tend to go too far with things and put the pressure on?
Are you truly okay with relaxing?  Teach me your ways!
What's your latest obsession?
Keep In Touch!
Facebook: paleorunningmomma
Twitter: paleorunmomma
Instagram: paleorunningmomma
Pinterest: paleorunmomma
Email: paleorunningmomma@gmail.com
Bloglovin: paleorunningmomma