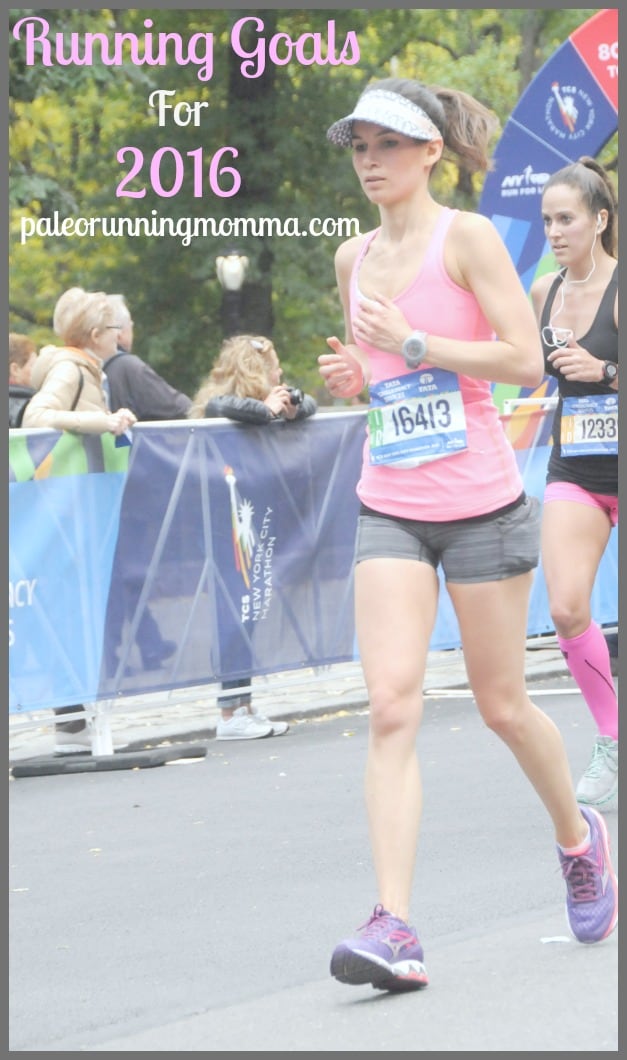 Hello Monday-after-Christmas-Monday!  Doesn't feel much like a Monday to me since the kids are home and I'm prepping to go away for 3 days on Wednesday already. I'm promising myself to chill on the packing insanity and go with the flow.
Of course that won't happen – we rented a house with friends which means we have to pack not only clothes and necessities, but food, which makes packing a little more challenging. At least we're past the days of baby food and diapers – please don't try to take me back there!
But more about all that, I'm sure, later this week.  For today, I'll quickly recap my week of workouts and then tell you about my running goals for 2016.
Running & Yoga Recap 12/21 – 12/27
Monday – No running (took Diana to early doc appt.) and 20 mins yoga.
Tuesday – 5 miles easy (9:30 avg.) – this week I noticed my easy runs were slower than previous weeks although I ran the same route.  Can't really figure out a good reason why, except that mentally I'm lacking running motivation and just want to keep things really easy.  No time for yoga today!
Wednesday – 5 miles easy (9:20 avg.) plus 30 minutes yoga total body workout.
Thursday – 5 miles easy (9:03 avg.) plus 33 minute yoga total body workout (different one, same instructor.) I was sore the next day after this!
Friday – Merry Christmas!  I got in 5 easy miles (9:15 avg.) before my kids got up to see what Santa brought them.
It was mostly a lot of chocolate (not the dark kind) plus lots of glitter putty, and a few useful items like water bottles and underwear.  Santa seems to bring them all the things that I either don't allow or put off buying for a year.
I also did this vinyasa flow with core focus, and once again was sore the day after.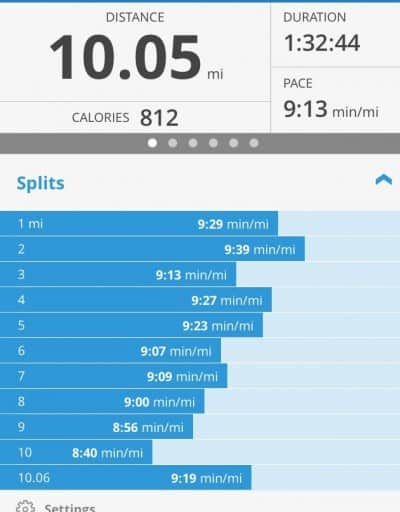 Saturday – 10 miles (yay!) that felt good, relaxing, plus the weather was great (a bit windy but upper 40s) I wasn't by any means itching to get out and run in the morning, but felt good after I ran.
Later I did this 30 minute creative flow, and by creative I think they meant odd and strangely difficult because I wasn't loving it or feeling the flow!  It was someone covering for Lesley Fightmaster and perhaps she just wasn't a good fit for me.
Sunday – Rest day and a little stretching.
Running Goals 2016
Since I've been lacking motivation to run and feeling like I need a break, yet I'm signed up for races (Boston Marathon!) I've been giving some careful thought to what my goals are for the year how I want to approach my training.
Goal 1 – Forget about pace and time 
This won't be easy for me, I can't lie, but it has to happen!  It has to happen because thinking about time and pace put too much pressure on me lately, and not the "good" motivating pressure I felt a few years ago.
I'm in an odd place where I no longer care if I improve my times – I'm proud of the ones I've achieved and it just doesn't mean a whole lot to me now – yet, I struggle with feeling that I should want to improve my times.  So, I feel that making it an actual goal to forget about my pace will make it feel "more okay" to do just that.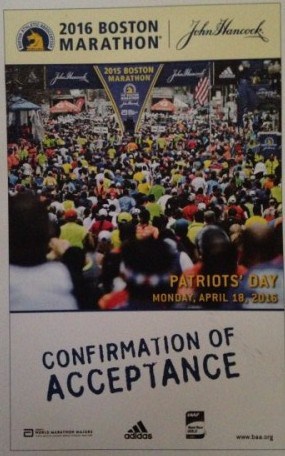 Goal 2 – Train for Boston on 30-40 miles per week
My past marathon training plans involved 40-50+ miles per week, and right now that's just too much running for me given life circumstances, other goals, motivation, etc. I'm going to create a training plan for myself that will get me to comfortably cover the marathon distance, while keeping my mileage down at a level that doesn't intimidate me or stress me out.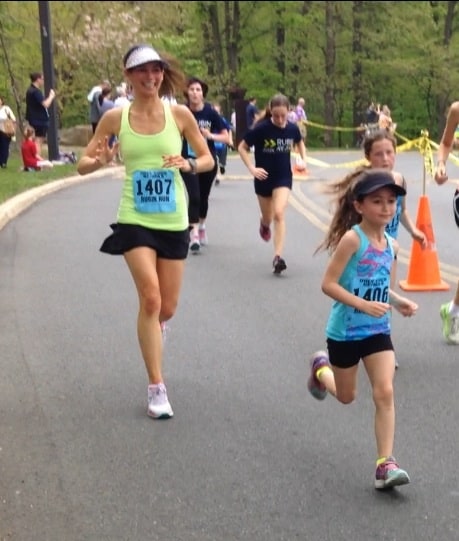 Goal 3 – Run 2 5ks – each with one of my girls
Last year's Mother's Day 5k with Emily was so special and so much fun, I want to do the same thing this year, except run one with Diana as well.  Emily is a bit too competitive for us to all run together!
Goal 4 – Train for and run a fall half marathon
I don't think I've ever specifically trained for a half marathon, and I want the experience of doing just that!  My concern with this though, is that time and pace will become a factor again.  I think after the spring I'll have to reevaluate how I feel about that, but I still want a fall half to be in the plan.
Goal 5 – Vary my running workouts throughout the week
This is not about doing "workouts" really, but rather getting more creative with my runs a few times per week so I go out with a plan, rather than either winging it or having a standard tempo run planned.  Meredith is great at coming up with fun, non-intimidating running workouts, so she'll be my inspiration for this goal!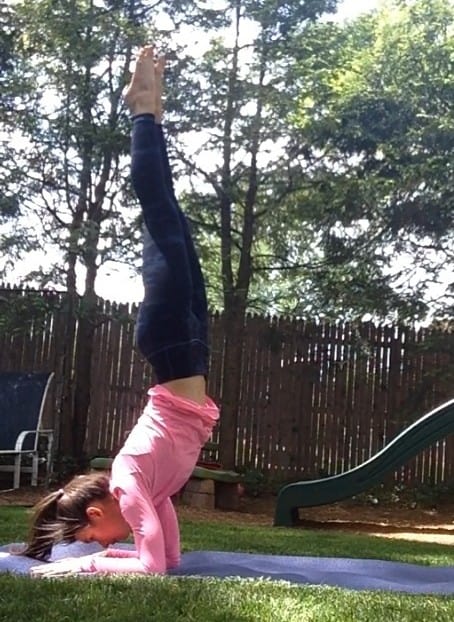 Goal 6 – Keep yoga in my life alongside running 
I feel the healthiest, physically and mentally, when I have time for yoga in my schedule.  Yoga has also seemed to help keep me running without pain or injury, so it's something I want to continue to prioritize, even if it has to be short at-home practices. Every little bit seems to make a positive difference!  My yoga home practice guide continues to be great inspiration – plus I update it as I find great videos!
Stay tuned for a post on my blogging goals for 2016 – the tougher subject for me right now!
What's your #1 running/fitness goal for 2016?
What area of life do your biggest goals fall right now – fitness & health, family, career?