Most of my "Thinking Out Loud" posts are born from thoughts I've had while running.  This morning while running my usual 4 miles, I started thinking about how my relationship with running has taken a huge turn since the time I began writing this blog in April 2014.  
I debated whether to share this post at all since parts of it run deep, but I decided to go for it, and hope that some of you can relate.  Here are my thoughts and reflections, uncensored, on my past running addiction and where it's left me.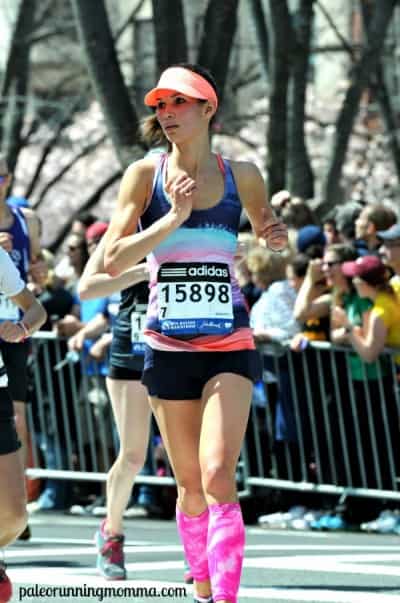 My Complicated Relationship with Running – Reflections on My Running Addiction
The weather is a bit cooler this week, which made me realize that it's the first fall in 5 years that I'm not training for a race.  This made me reflect on how my relationship with running has changed over the past three years.
Three years ago, I was addicted to running.  I don't believe that's being dramatic – I'd run myself into very unhealthy mental/physical territory out of a desire to escape things going on in my real life.
It was an attempt to feel free and gain a sense of self and identity while being home with 3 very young kids, but it took on a life of its own.  When I say "addiction" I'm referring to the following:
1.) A compulsive, growing NEED to run in order to achieve a runner's "high" – which I believed was how I "should" feel.
2.) Obsessive thoughts about planning runs, races, a general obsession with running that went beyond what a typical hobby might.
3.) A belief that I was "meant to be" a distance runner and had found my life's purpose.
4.) Depression, anxiety, achiness, and generally feeling like garbage on my "rest" days and even  easy/short run days.
5.) Prioritizing running above health (I ran sick and injured), safety (I ran in the dark on icy roads), and complete denial that there was anything wrong with doing that.  Also, prioritizing running above nearly all other activities
6.) Anxiety about potentially not being able to run for whatever reason, even if I knew I basically ran no matter what.
7.) Needing to run more challenging distances, routes, etc to achieve the same runner's high over time.
I could go on.  Having a running addiction is a full time job!  The strange thing?  It's not all bad. I don't look back at that time and cringe (well, maybe a little) – because I had some amazing runs, experiences, and learned a whole lot about myself in the process.  It was a huge period of growth for me in my adult life and I actually wouldn't change anything about it at all.
Where Am I Now?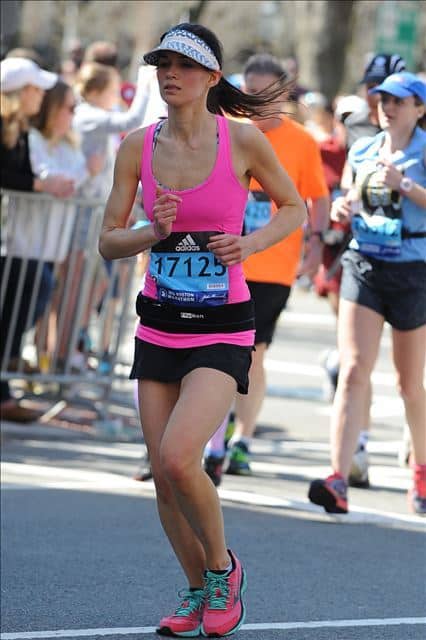 The complicated part with my relationship with running, is that this intense period really only went on for about 2 years total.  Prior to that, I ran with a healthy mentality and approach for about 6 years, and I would say that for the past 1-2 years I've gone back to that healthy place.
So, I've definitely had many more healthy running years in total, yet it's still impossible to simply "erase" the unhealthy time and not ever compare my training now to what it was then.
The documentation is there – so many of my running and "life" posts written during the first year and a half with the blog show exactly what I went through.
A Paleo diet – and the blog itself – played large roles in finally allowing me to see that my running had gotten out of control and my approach was misguided.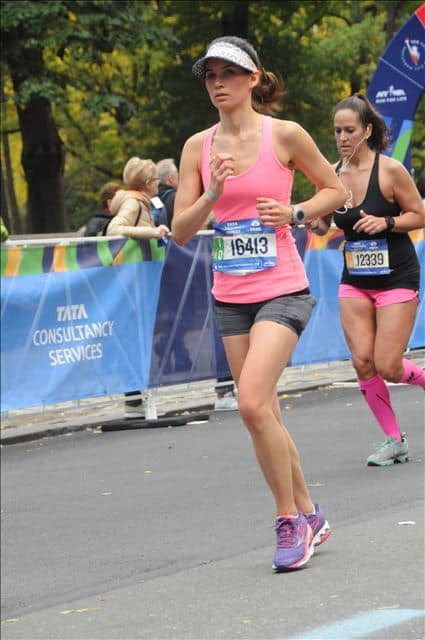 I had several turning-point-moments over about a year and a half – the last one was after the NYC marathon last year.
Something clicked for me after that race.  I realized that even though I was "technically" healthy in most regards, my priorities were off and my relationships with Adam and the kids didn't feel right.  By the time I ran Boston last year, I knew I was ready to move on from what running had been for me for years.
And here I am now – still running 4-5 mornings per week and wondering if I'll ever feel the strong urge to sign up for a race again.  Do I love running?  Not really – at least not passionately.  I enjoy running when I do it, but don't want to spend too much time or thought on it for now.
I feel the difference in how I interact with my kids and Adam on a daily basis.  I feel present in my life (cliché, yet true.)  Some might say that building this blog/business has replaced running (I've said it myself) and that's not totally wrong – but the blog/working is not an unhealthy addiction.  It feels as though a hobby-turned-career should, I think – like work that's fun, for the most part.
Am I a picture of health now that my running addiction is in the past?  No, I'm not.  I'll always have my "things" – don't we all?  For me it's sleep, stress, anxiety.  That all said, I'm happier right now than I've been since, well, possibly ever.
Where is your running now versus a few years ago?
Did you go through an unhealthy period with running/fitness?
What helps you stay balanced?