Thank you to Rethink Water Kids for Sponsoring this deliciously refreshing post!  All opinions expressed are my own, as always.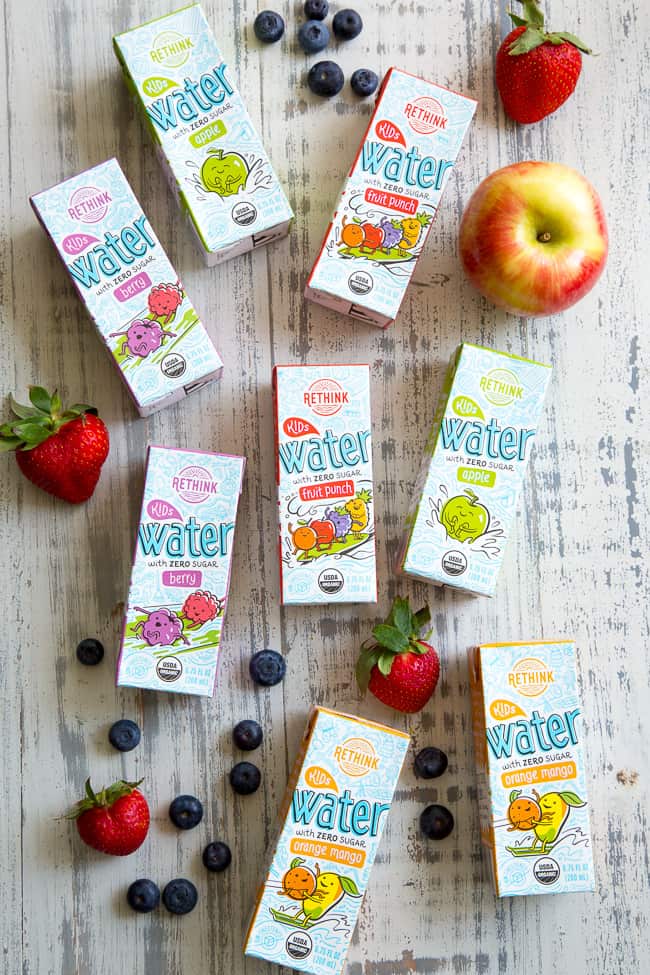 As the weather heats up all over the place, we'll be chatting about WATER today!  Specifically, a zero sugar added, Whole30 compliant flavored water that's made just for kids.  Trust me – they're going to LOVE this one!
Sounds good right?  I know – to be honest it sounded almost too good to be true before I tried it myself. Well, stay tuned – because Rethink Water KIDS is one flavored water you will definitely want to try!
I'm personally someone who "needs" my water to be flavored in order to actually drink it, and obviously kids can be that way too, sometimes making it challenging to keep them hydrated without allowing sugar to sneak its way in to those summer drinks.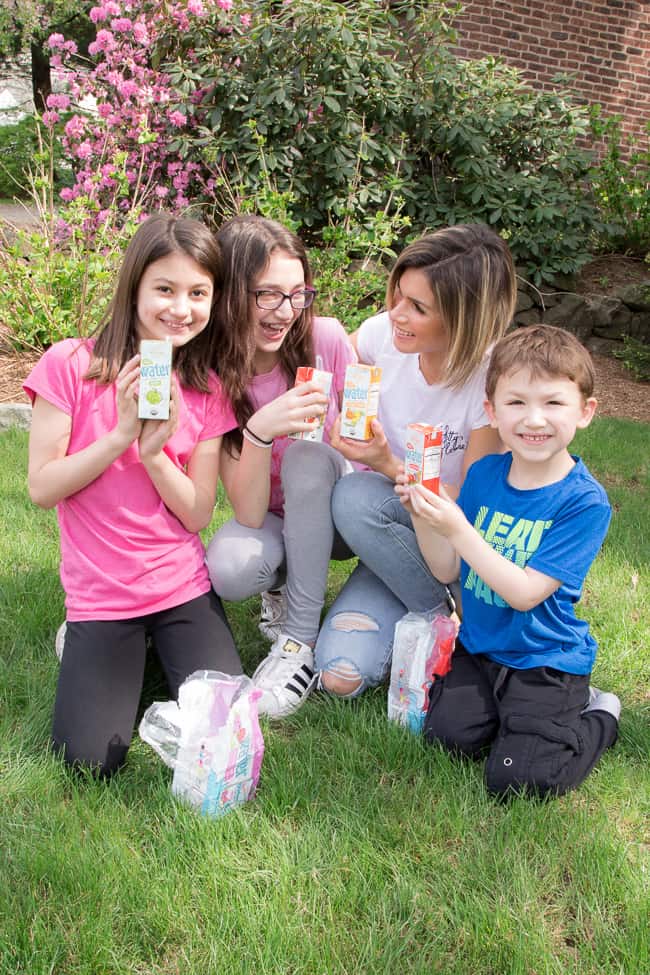 My kids immediately loved the packaging of the water when they first saw it.  Who doesn't love a fun and colorful "juice" box?!
Inside, however, Rethink Water Kids contains purified water without any added sugar or sweeteners – just organic fruit essence to give it that flavorful kick that makes you want to drink more!
It comes in 4 flavors: fruit punch, orange mango, berry, and apple.  Each flavor is so refreshing and tasty and my kids couldn't even choose a favorite – although for me, I think it has to be the fruit punch 🙂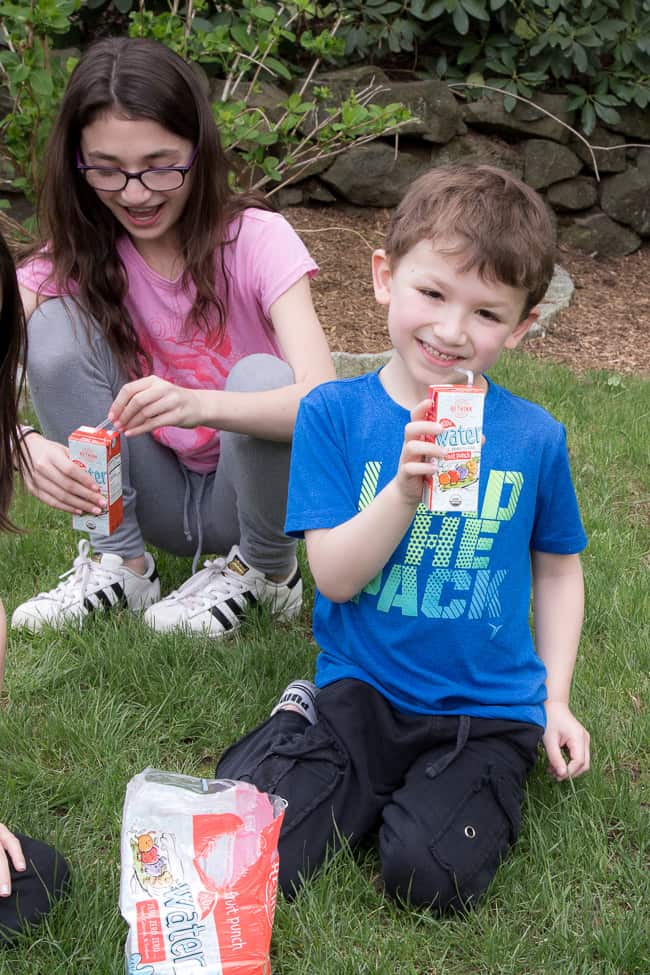 It's also super easy to pack of course, which makes it perfect for lunch boxes, park and beach trips, playdates, and anything summer-fun related!  I would've LOVED to have this option available as a kid!
Forget about sugar-filled juice drinks and bring on a kids beverage that's actually refreshing, hydrating, but still more fun than plain old water.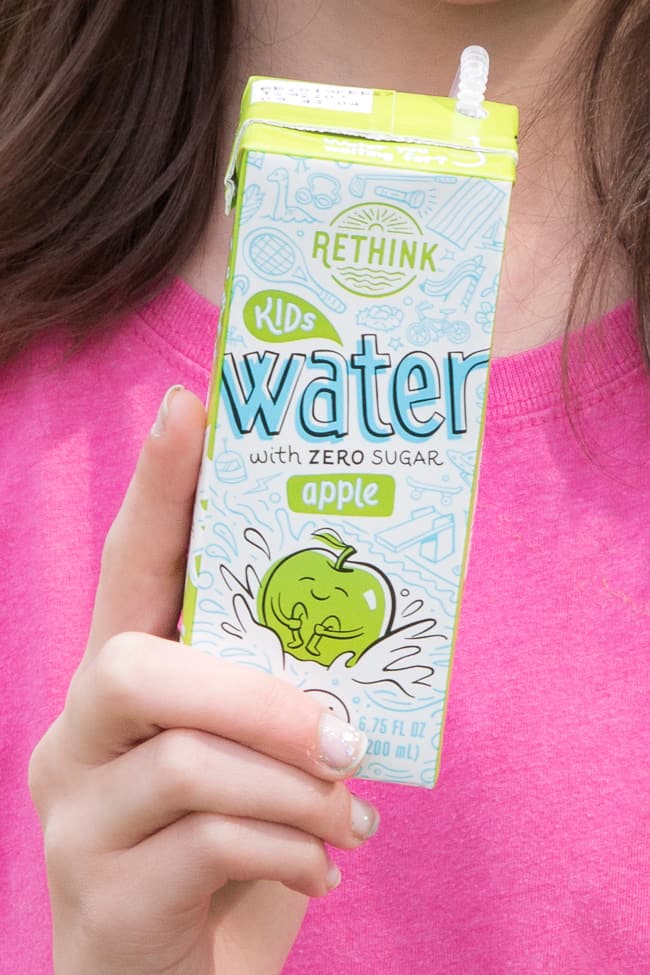 I absolutely love that Rethink Water Kids doesn't add any artificial (or low calorie) sweeteners, either.  I think we can leave out the sweet stuff once and for all when it comes to staying hydrated.
This means you get a tasty flavored water that's truly just water – which is what we want our kids getting in the first place!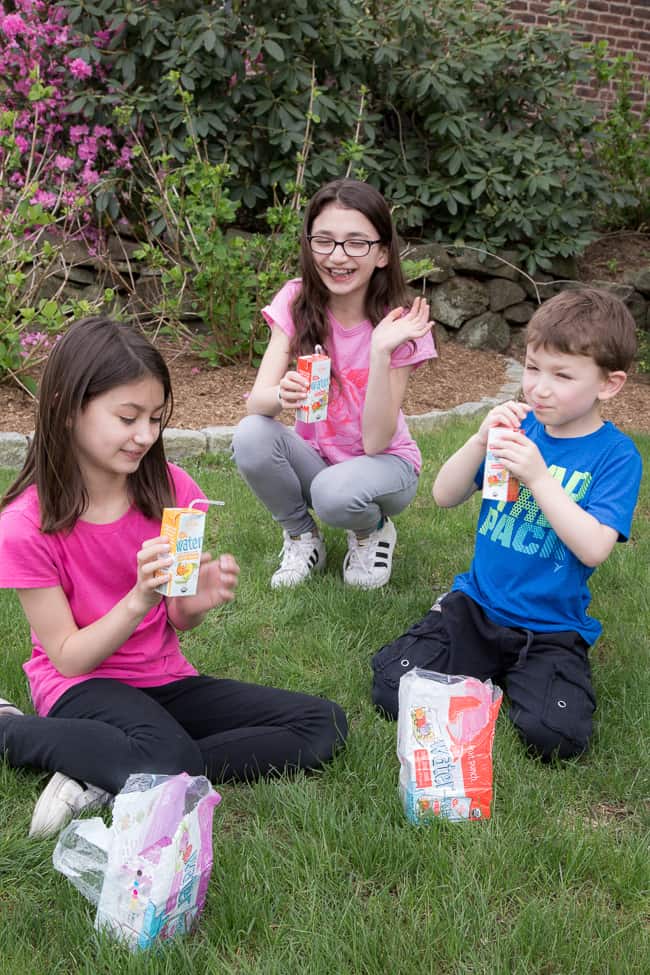 Rethink Water Kids is also Whole30 compliant (woohoo!) and will be available at national retailers such as Walmart, Kroger, and Target.
It's currently available for purchase on Amazon as well as on their website.
Make sure to use the discount code RETHINK20 for 20% off your first purchase on their website!
And yes – more good stuff – a GIVEAWAY!  Rethink Water will be giving away 4 8-pack-cases (1 case of each flavor) to one of you!
To enter the giveaway, simply tell me what you're excited for this summer in the comments section below the post.  I'll choose a random winner to receive the Rethink Water Kids jackpot!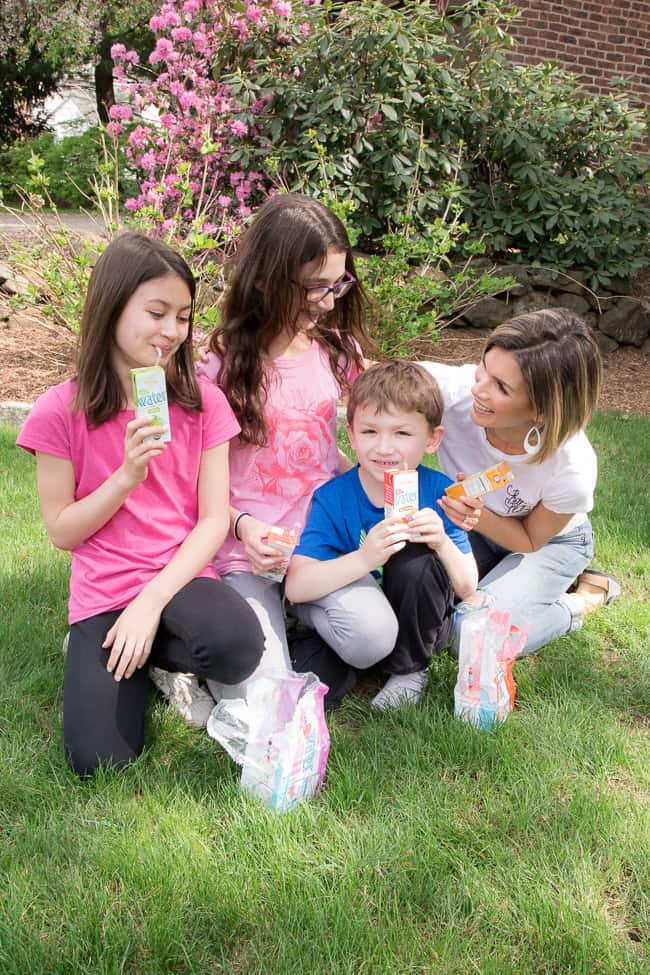 A few more reasons why you need Rethink Water Kids in your life:
It's packaged in a familiar, convenient, kid-friendly, 100% recyclable carton with a straw
Rethink KIDS helps protect our natural playgrounds and inspires kids to get outside and do what they do best – PLAY!
It encourages healthy eating and drinking habits in the little ones – it's a tasty alternative to bottled water and sugary juices.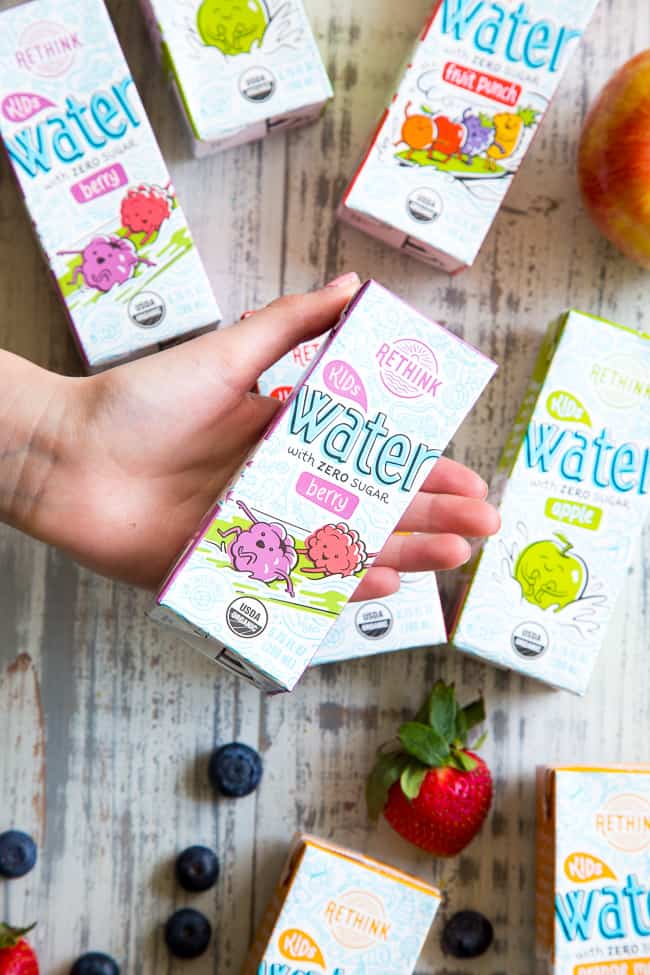 Make sure to use the discount code RETHINK20 for 20% off your first purchase from their website.
Remember to enter the giveaway to receive an 8-pack case of each of the 4 flavors – just leave a comment telling me what you're excited about for summer to enter – good luck 🙂