Facebook reminds me of a lot of things.  Did anyone remember anything before social media took over the world?  Today, Facebook reminded me that one year ago I was training for the NYC marathon.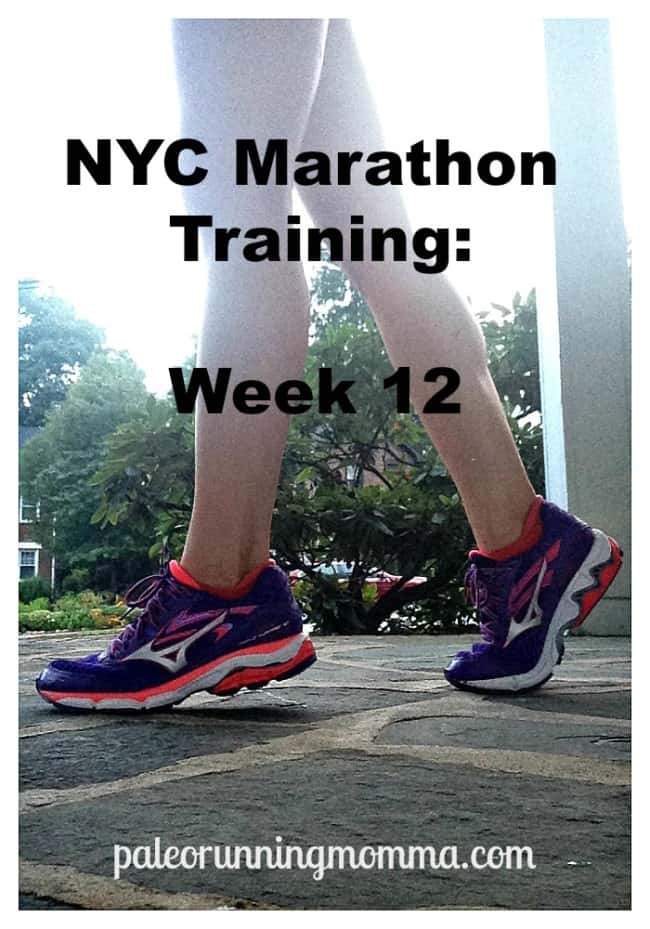 Sidenote:  I miss those shoes.
Crazy, because it just so happens that I was thinking about that exact same thing while running this morning.  So yes, I guess I don't actually need social media to remind me of things.  Although it helps.
Without Facebook, I might not remember my own birthday (it's Oct. 25.  Woohoo) and I definitely wouldn't remember the names of anyone I knew before college.  Or know who their spouses and children are.  It would all be like an unsolved mystery.
Most importantly though, without Facebook, I wouldn't have any friends at all.  Would you?  Oh the horror – let's not even go there.
And on with my thoughts, because it's Thursday and time to Think Out Loud!
1.)  So yes, about last year.
I cannot imagine training for a marathon right now.  So much so that I'm starting to feel like those 6 marathons never even happened.
I feel fit enough on my runs, because I'm running 4 miles tops on the weekdays.  There was one Sunday where I decided to run 5 and it felt like a "long run."
This is definitely a signal that I've moved into a new phase of life – and of course I don't know which one this is, because I'm in it.  Life is more fun when you have no idea where you're going, right?  And it really is always that way – we never know where we're headed, no matter how much we want to know.  And try to know.
What I do know is that I need to go put something in the slow cooker right now before I totally forget and have to make my kids eat scrambled eggs and raw carrots for dinner.
2.)  Slow Cooker Shenanigans are ON.
In case you're wondering, I really just put this post on hold to go put dinner in the slow cooker.  Don't ask me what I put in, because I'm not totally sure.  BUT it did involve chicken, and a sauce.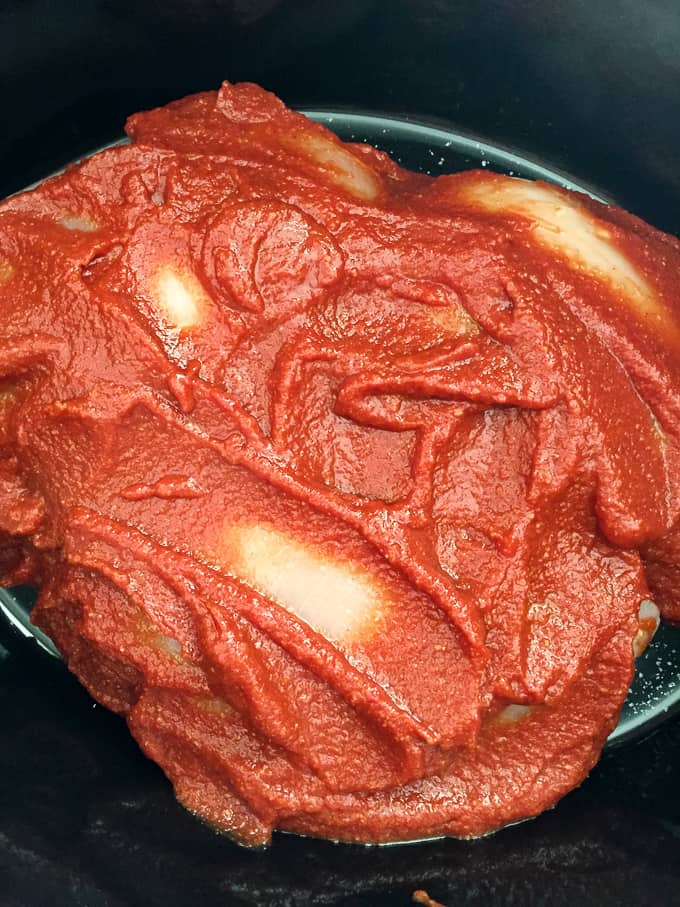 It's the sauce part that I'm not sure about. (I know you're thanking me for posting the super closeup of it above.)  Tomato paste, coconut aminos, cider vinegar, maple, water, mustard, spices.  It sort of tasted like ketchup so how bad can it turn out?  We shall see – I want to try to remember to report back later with the outcome.
I remembered, yay!  Here goes: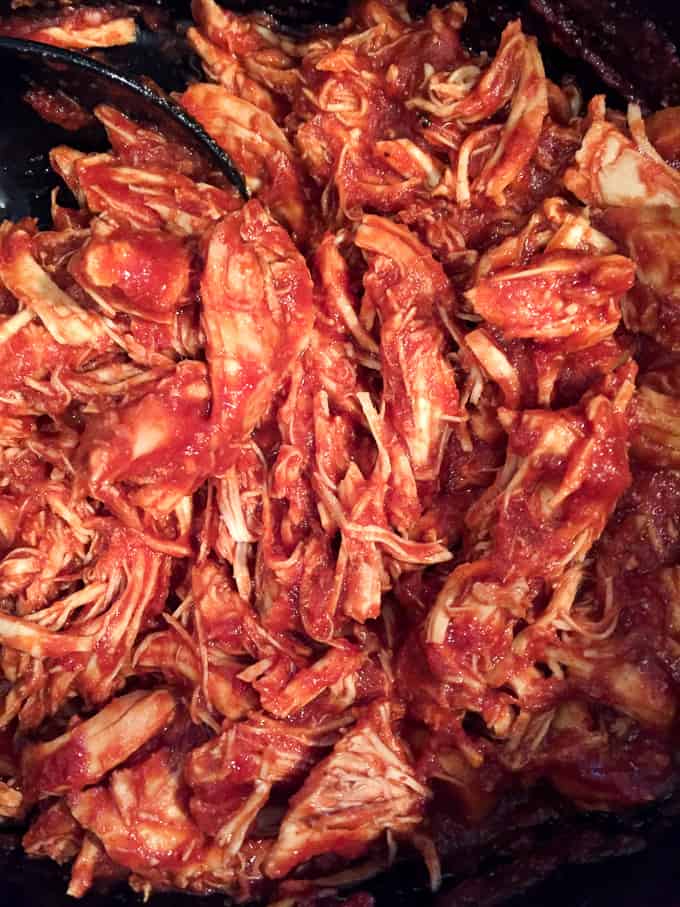 This is basically chicken in a ketchup/bbq sauce but hey, no one complained!  And, no one needed extra ketchup for dipping –> extra points 🙂  Perfect over a sweet potato – good thing I baked a few ahead of time.
3.) The Wait is Over!
Sometime in August, Amanda introduced me to Erickson Woodworks and I ordered one of their double sided boards right away, because impulsive is my middle name.  Right after Beth, that is.  Anyway, after a 2 month wait my board arrived – YES!
First side "cookie sheet" – my favorite.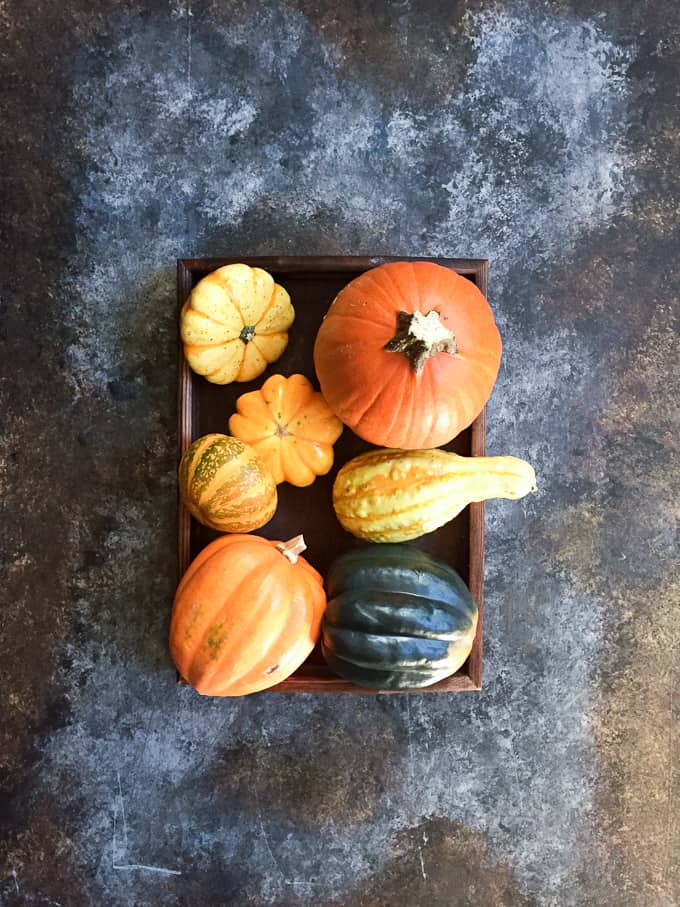 Second side – custom plaster.  I actually was hoping for a darker finish than this one but really loving the texture.  Both photos were taken with my iPhone (minutes ago), so, can't wait to see what they look like with a little planning.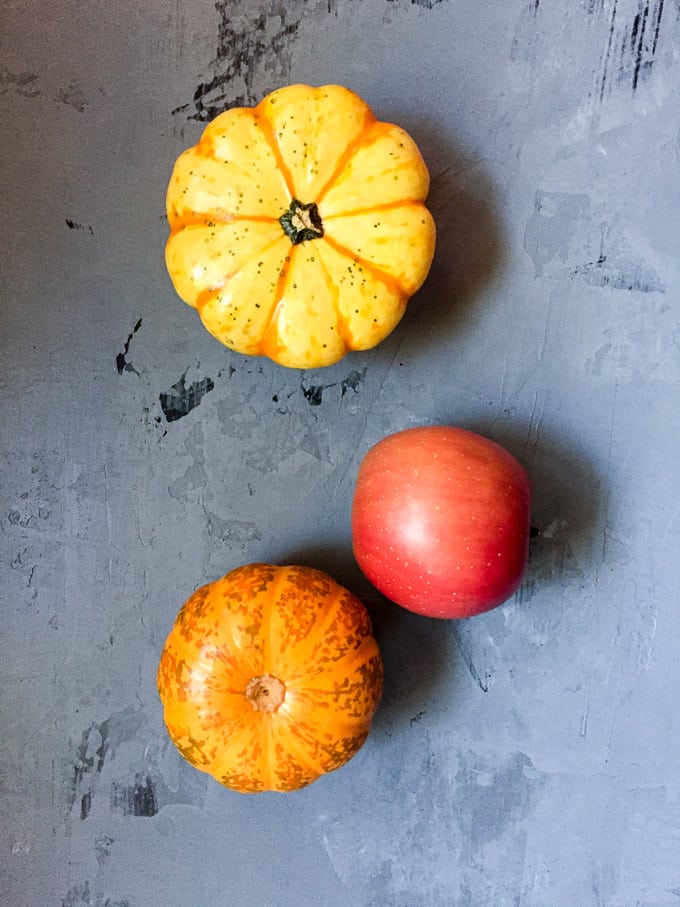 4.) I have a child who naturally loves reading!  Third time's the charm, I guess.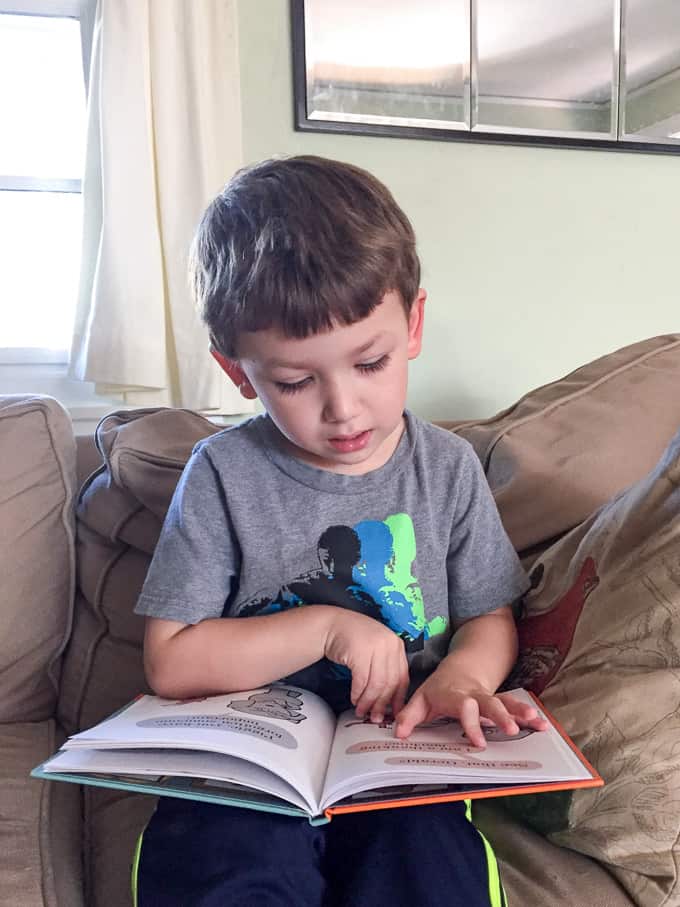 Every Wednesday Drew gets to pick out a new library book, and this is seriously the highlight of his week.  My girls did not show interest in reading at all at his age, and, even now I always need to be on top of them about reading.
But not Drew – he came home from school today and read his new library book (The Thank You Book by Mo Willems – his favorite author) out loud, undistracted, at least 3 times in a row.  And, then he came over and read it to me twice.
It's strange – he's so used to iPads and phones that a book actually seems special – even though we have piles of them that just seem to sit there.  Good to know the internet is not completely ruining books for the 6 and under crowd 🙂
Tell Me!
Do you throw recipes together and pray they taste good?
What was the last "fun" delivery you received?
Do your kids like to read?  What books did you love as a kid?