First, intro aside, I'd just like to rant about my oven still be finicky.  I'm now CERTAIN that using the self cleaning function messed it up because the problems started happening right after that.   I mean, you would think a self cleaning oven should be able to self-clean without breaking, but, apparently THAT would be asking too much of it.
All I'm really asking of the oven is to be able to roast some veggies and use the stove at the same time without it turning on and off 4 times.  Zero times would be preferable.  And I want to be able to bake some cupcakes too if I choose to, but more on that later.
The repairman who I thought might have attempted to fix it most likely did nothing but take some money, so now either the big G (aka Google) will help me fix it or I will "manage" the problem until we can get a new one.  There is no way I'm spending another dime on fixing this old oven though.
Rant over.  Sort of.  Now it's time to think out loud and I'm all riled up so who knows where this will go.   Thanks for hosting, Amanda!

Recipe Idea Desperation
It seemed when I started the blog that I had endless recipe ideas.  When I look back on some of my recipe posts, there were like 3 recipes crammed into one post and I was never at a loss.  Of course, some of them had been things I was already making for a while (like crispy sweet plantains, homemade mayo, and bacon chicken salad) and I was playing catch up, then again I was also creating new things far more often than I am now.
Part of it is that we're all pretty content in my family with what we're eating, and I don't want to take any risks with a meal no one likes.  That's part of the reason many of my recent recipes are treats – I just want to make sure someone will eat them, and with a treat, it's guaranteed, even if it fails.
Adam will eat anything sweet, and, no failed treat recipe has gone to waste.  He even ate plain coconut butter mixed with honey (consistency was off and I rolled into balls and put in a container for who-knows-what) thinking they were cookies.  I suppose if you want the easiest "healthy, no bake cookie" on the planet just heat some coconut butter with honey and roll into balls.
So, the desperation has played out with me asking my kids for ideas.  They had 2 suggestions – the first was a strawberry shortcake and the second was a smoothie with "lots of fruits and veggies."  Both ideas came from iPad apps.  Neither has been rejected, and next week you just might be getting some version of a paleo strawberry shortcake, thanks to my kids' virtual bake-shop.
I Will Not Fear Cast Iron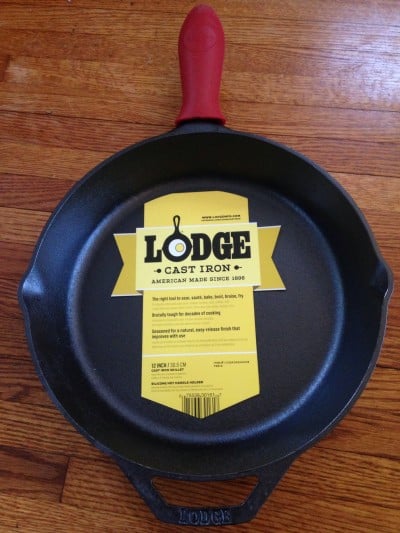 I've gone through more non-stick pans than any person should.  I've been through cheap ones from the grocery store, best sellers on Amazon, "eco friendly" ones, and the latest batch that I really thought would be "the one."  The final, the last/the first, the only, sickness/health, eggs/burgers, you know the deal.  Well, it didn't work out and I won't go into too much detail, but, let's just say they weren't what I thought they were, and I thought they were non-stick pans.
So I jumped.  I've been intimidated by cast iron due to the price and the care, but I found a really good deal on the Lodge Cast-Iron Skillet on Amazon (this and other Amazon links are affiliate links, and all are products I purchased for personal use)
 and bought a 12-inch, 10 inch and 8 inch.  Their 5-Piece Pre-Seasoned Cast-Iron Cookware Set
 is also on a crazy good sale, but I couldn't justify it because there are pieces I don't need and others I do that aren't included.
Since I have a bit of a history of not taking the best care of my cookware, I am waiting until I know EXACTLY HOW TO CARE FOR THESE BABIES before using them.   I swear, this time will be different and I will not screw around just because I'm tired or whatever.  This time, it WILL be different!
New Shoes, Please Don't Fail Me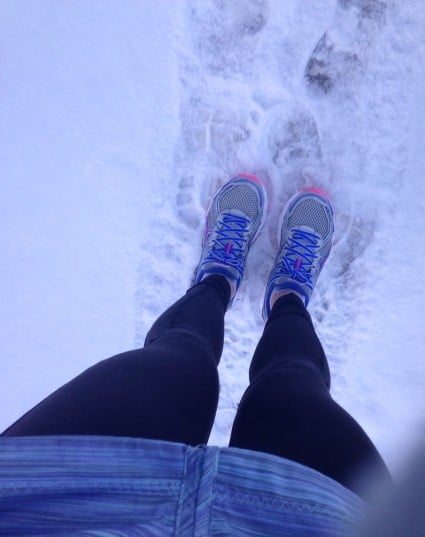 The time came once again for new running shoes and once again, I waited before buying because, money, and because I rationalized that I was running less lately and could take them a few extra miles.  I realized though, that I was pushing 500 miles and needed to stop being stupid and just buy new ones for as cheap as possible, once again, on Amazon.  My other rationalization is that since I'm not marathon training, I can go with a bit less support if it means less $$.
My normal shoes are the ASICS GEL-Kayano
and I really do love them dearly having been through 4 pairs of the 19s.  They are pretty pricey though, and, I decided to try out the ASICS GT 1000 2
(old version) because they were under $45.00 in my size.  You can't pass up that price!  As I'm looking at the page now, I see the price is DOUBLE that now, so I'm glad I went for it.  Now I just need for them to work for me of course.  The first 2 runs felt a bit stiff, but I'm hoping they'll soften up and just be good enough.  For $45, I just need good enough!
That's basically the extent of what's on my mind today.  My kids are happily occupying themselves with "school" (they're off from actual school all week) where they teach my son all sorts of cool things and make snacks for each other while I blog, do yoga.  Seems to be working for everyone 🙂  Too bad we have to stop for errands now.
Do you have cast iron and what are your thoughts?  Any tips?
Do your kids play well together when they're home?  What games do they create?