Drew has off from school for Passover break this week and without the girls around, he's even more "Drew" than he normally is.  Today for "Thinking Out Loud" – it's all about our (mostly) small adventures and big plans to take over the Kids Youtube world.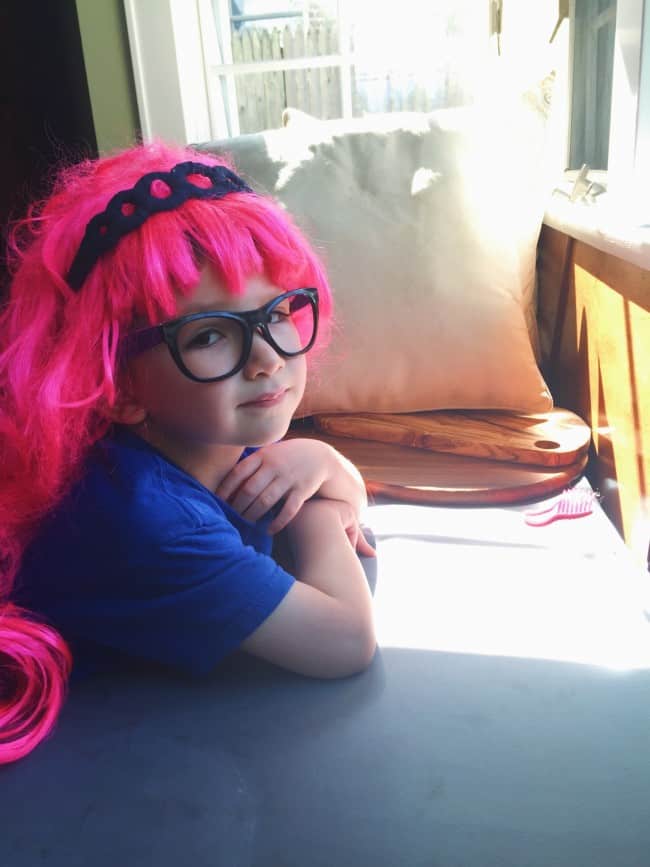 Need I say more?  I really have to for you to get the entire picture.  Just imagine an almost-5-year-old (his birthday is Saturday!) creating original music videos to his favorite Taylor Swift songs using Triller (he's OBSESSED) and then telling me to go on Pinterest to find edible gluten free play doh recipes already.  Because I promised…and we haven't done it yet.  And "mommy, mommy?  You need to put that on your blog.  Put that on your blog.  Take a picture of me and PUT IT ON YOUR BLOG."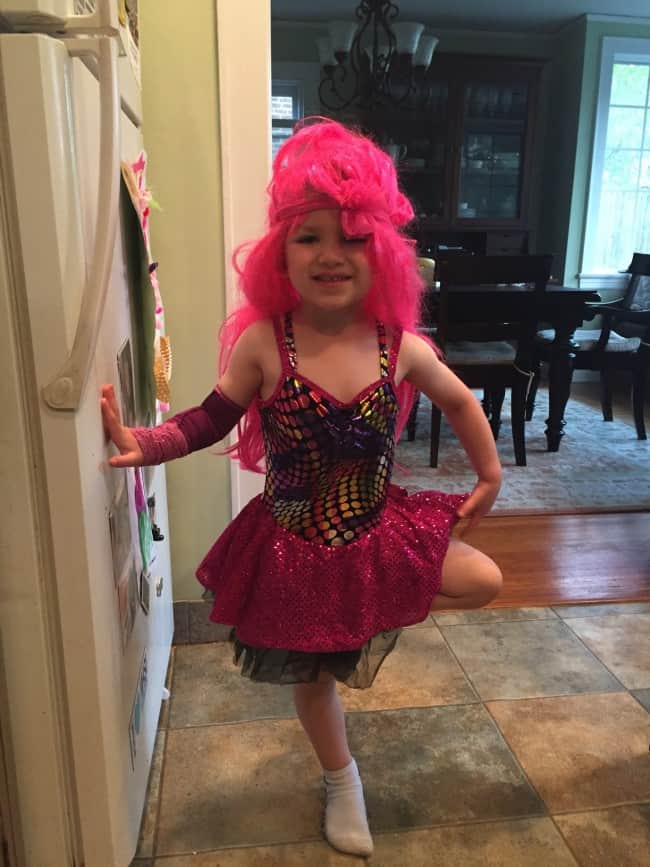 It's definitely a new generation and even though I have a blog, yup, I feel old.  My kids are dreaming up legit ideas to start their own Youtube channels – something I'm still too nervous to venture into with my own blog!
Emily wants hers to be fun kids cooking and cake decorating "Emily's Cake Creations" and Diana's is "Dancing with Diana."  Drew has too many interest to narrow his down, so just wants it to be him doing whatever he wants to do that day – "Just Drew."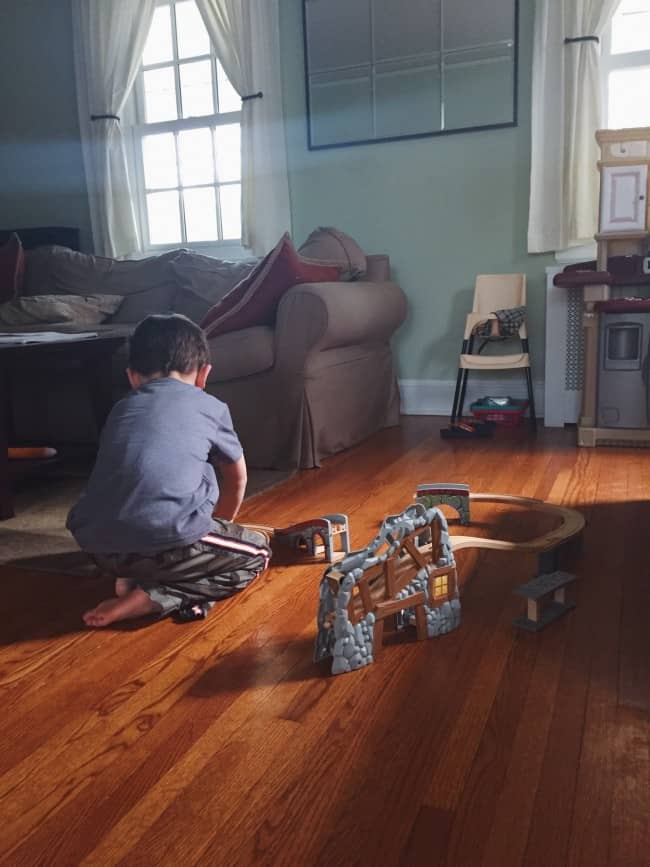 Sometimes, when no one is watching (except for me) he actually just wears a t-shirt and pants and plays with trains legos, or a puzzle.  Not to ruin the image he works so hard for, but even Drew seems to get the idea of "balance" in playtime and life in general.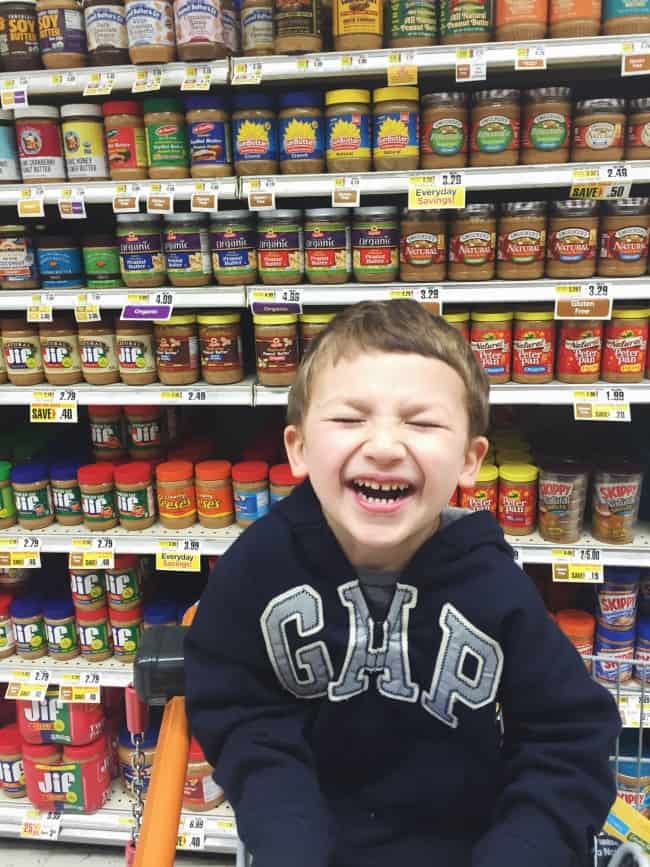 He also has way too much fun grocery shopping with me, although I suspect it's because I still let him sit in the cart.  Plus I dance down the aisles to entertain him (and myself…shhh.)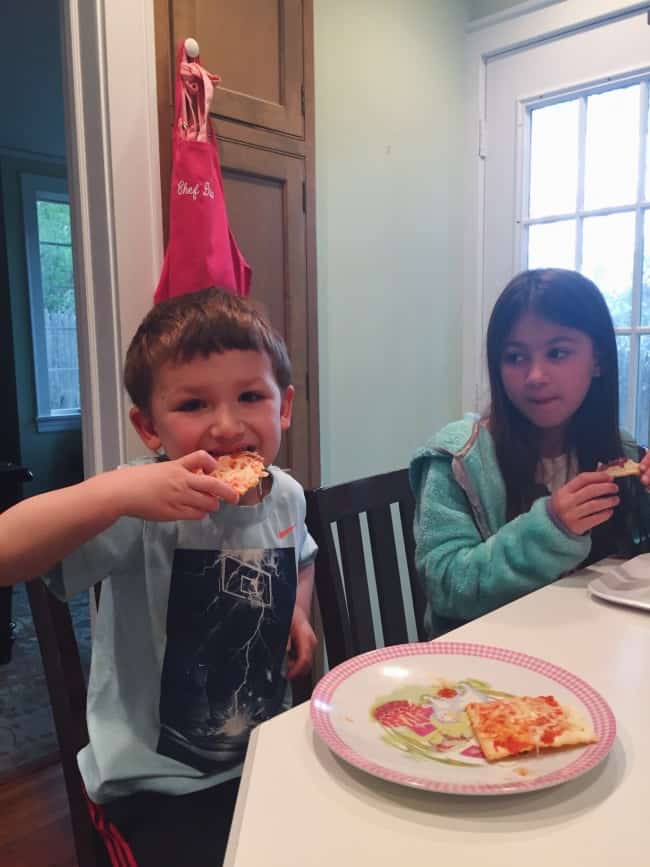 Although I haven't yet created the gluten free play dough that Drew is obsessed with, I also haven't been the most terrible mom because I've found endless ways to serve my kids their gluten free matzo, which they're obsessed with.
It actually tastes better than regular matzoh, which is the cause of the obsession I think.  Honestly for the price, it should taste like unicorn-laced buttery heaven.  We are not by any means kosher for Passover (not that we eat bread anyway!) so this is purely a special treat – and they are taking full advantage of my deeply rooted Jewish guilt to get me to serve them as much of it as possible.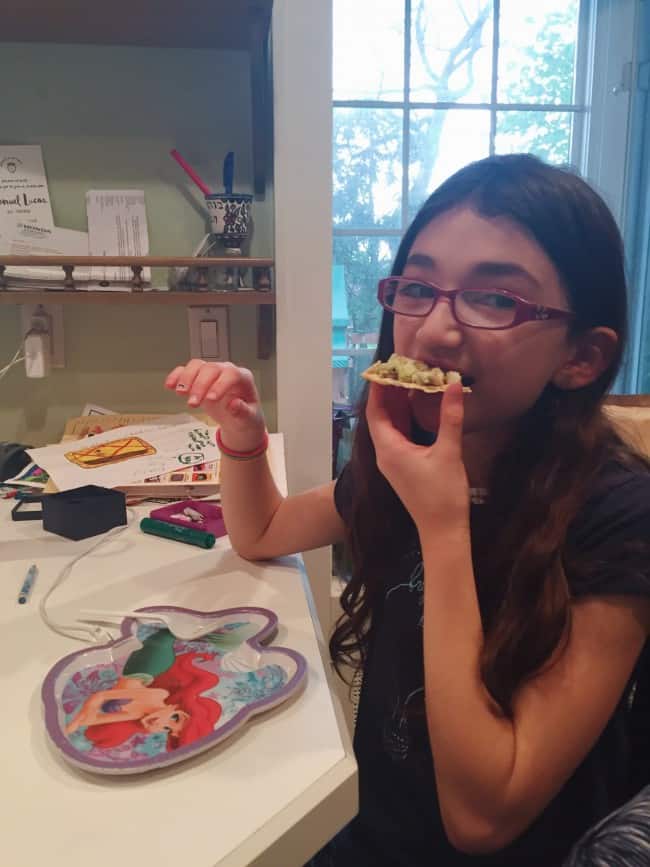 I've made matzo brei 5 days in a row (kind of a cross between an omelette and pancake) with maple syrup, matzo pizza (Drew's favorite), matzo with chocolate hazelnut butter (Emily's favorite), and, Diana's favorite – matzo topped with a new recipe for avocado deviled egg salad.  She's in love with it – recipe coming next week – here's a preview: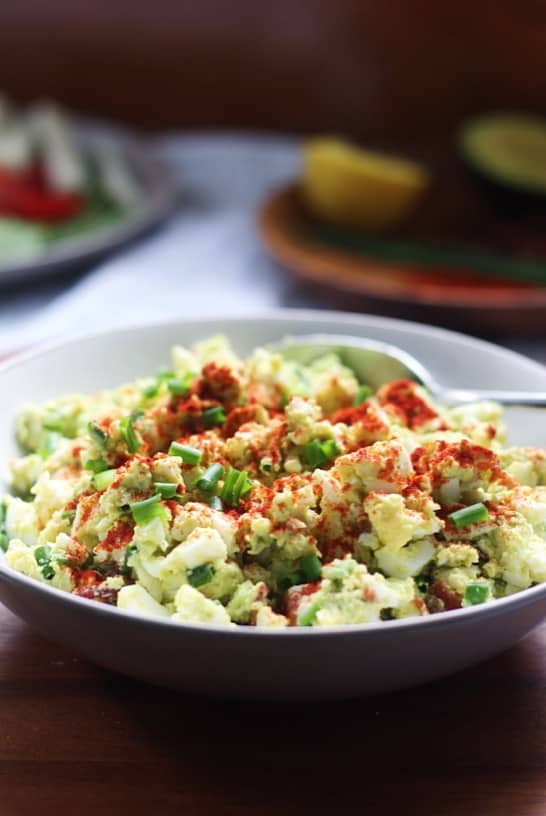 I followed that up with something not at all matzo related – my chocolate chip cookie cupcakes that I dreamed up after making a new cookie cake over the weekend.  I've already eaten one today and 11 are staring me in the face right now.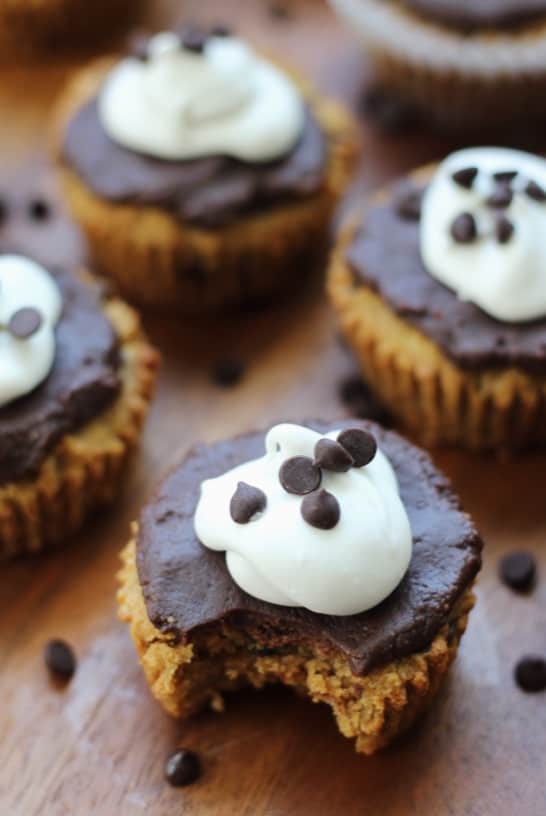 I topped them with chocolate almond butter fudge and a dollop of homemade coconut whipped cream, plus more Enjoy Life mini chips, and, yup, I think they're perfect.  Can't wait to share next week!
What are the themes of your week?
How do you entertain your kids while shopping?
What's your favorite thing to eat on matzo? (or crackers)