This post has been sponsored by ProNourish™ Low FODMAP Nutritional Drink.  All opinions are my own.
Many of you longtime readers know that the primary reason I began eating Paleo and then started the blog was to get serious about managing my lifelong symptoms of IBS.
You can read all about my lifelong symptoms in my IBS story – Parts I and II – but for the purpose of my post today, I'll try to sum up the major points.  My problems were and have the potential to be far greater than simple bloating and gas, and involve a lot of pain and time spent in the bathroom.
I did not get really serious about trying to manage my IBS symptoms through dietary changes until 2013, when I'd completely had it with dealing with severe symptoms impacting my daily life, causing anxiety and preventing me from enjoying activities – running included!
Once I got really serious about eliminating foods and completed a Whole30, I had a lot more information about what I was sensitive to. Anything containing gluten seemed to be a problem, dairy with a higher lactose content, anything high in sugar, processed food (generally speaking) and many of the fruits, vegetables and legumes that fall under the "high FODMAP" category. Once I did a bit more research regarding the low FODMAP diet, things really "clicked" for me and I finally felt like I had a way to truly manage my worst symptoms.
For several months (and especially while marathon training) I followed a strict low FODMAP diet and found that even above Paleo alone, it helped to drastically reduce my symptoms.
If you've seen the list of high FODMAP foods, it obviously seems like a huge number of foods to avoid, but for the most part it always seemed worth it while training to reduce the anxiety I had around IBS symptoms flaring up during a run/race. The low FODMAP diet isn't meant to be followed for a lifetime, but rather as a way to get IBS symptoms under control in the shorter term.
Now, I typically only revert back to a low FODMAP diet when symptoms increase, which now isn't nearly as often as it used to be. Still, if I happen to be traveling (we're going to LA for a wedding in a few weeks!) you can bet I'm eating strictly low FODMAP above anything else. In fact, when traveling I don't prioritize sticking to "Paleo" so much as I prioritize low FODMAP, for the simple reason that it allows my digestion to function as normally as possible.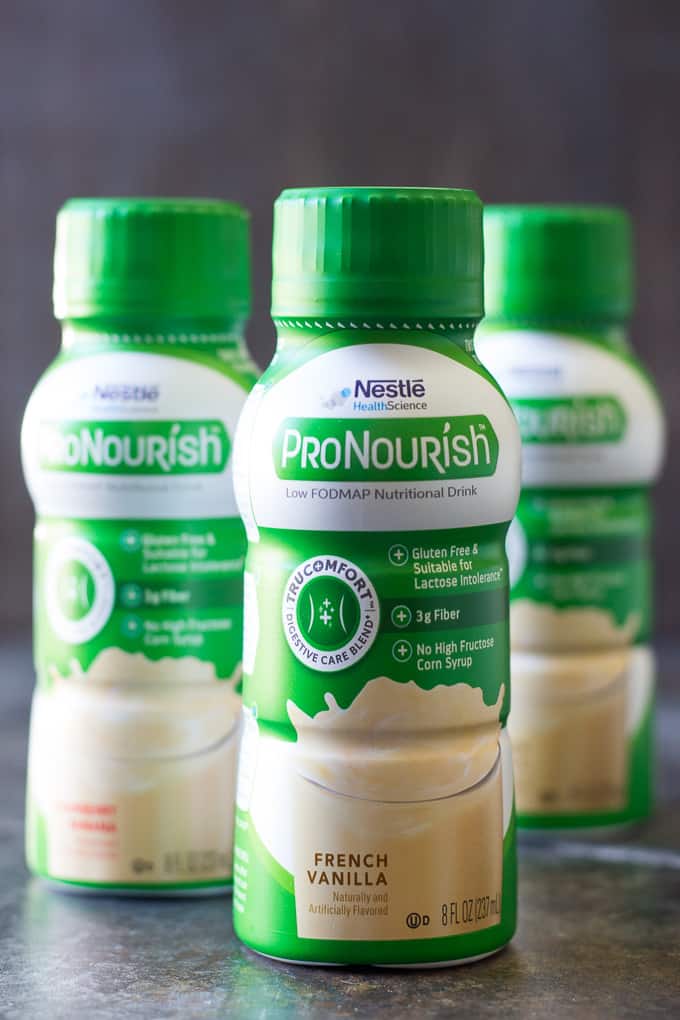 I was recently introduced to ProNourish™ Low FODMAP Nutritional Drink and I believe it can be a really great option as a quick on-the-go snack/meal replacement or while traveling.
I remember so many times over the course of my life simply NOT EATING while traveling because it seemed like anything and everything I ate would cause pain and the need for a bathroom – which I likely wouldn't have access to. ProNourish™ allows people to nourish themselves when it matters the most!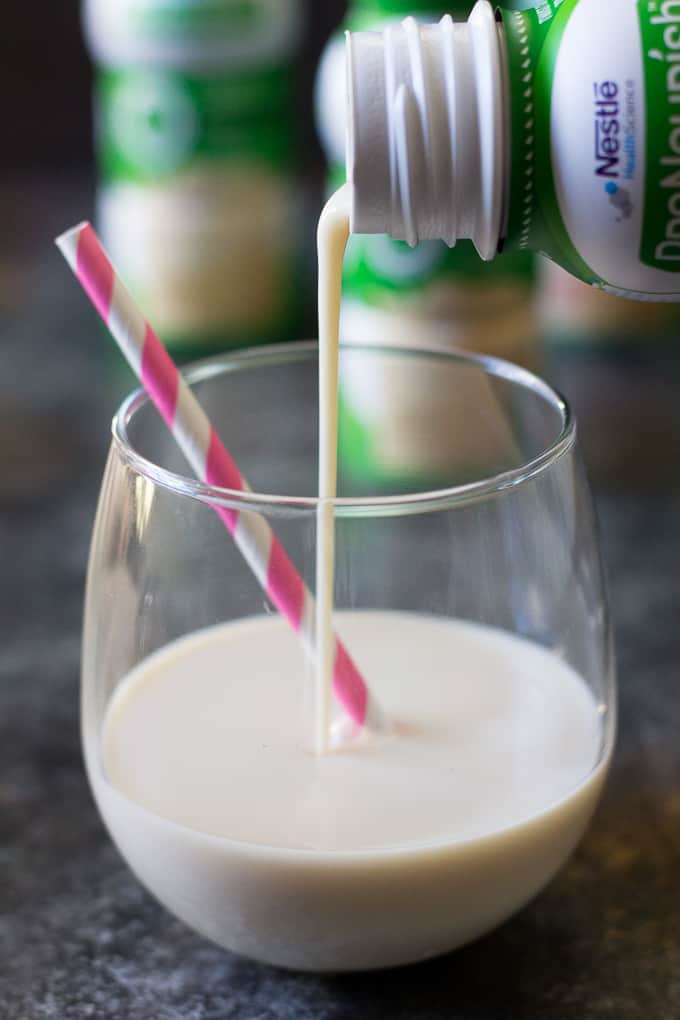 More About ProNourish™:


New from Nestlé Health Science, ProNourishTM is the 1st nationally distributed low FODMAP nutritional drink brand in the United States, specially designed to be compliant with a low FODMAP diet for people with digestive sensitivities. It is a perfect mini-meal or snack and is available in the nutritional drink aisle with wide distribution nationwide and online.
I absolutely love that ProNourish is Monash University Low FODMAP certified – that means certified by the people who discovered the effectiveness of Low FODMAP to begin with!
ProNourishTM nutritional drinks contain 3 g of fiber plus 25 vitamins and minerals, including 25% or more of the daily value for calcium, vitamin D, phosphorus, magnesium and riboflavin, to help fill in nutritional gaps that might occur in those following a strict low FODMAP diet.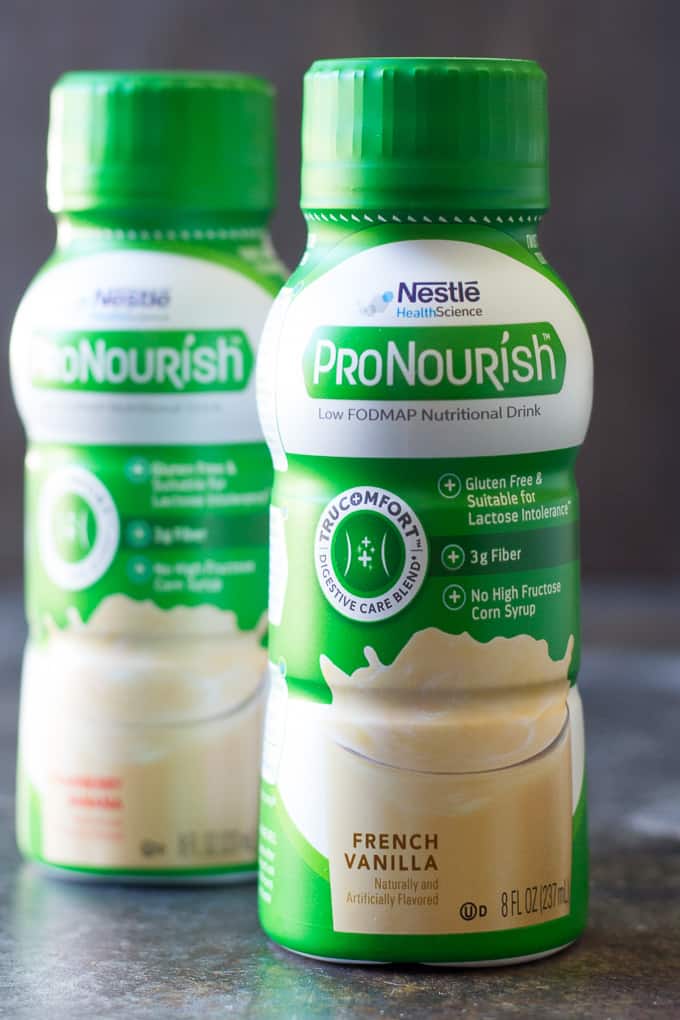 ProNourish TM drink provides:
• 3 g low FODMAP fiber
• 15 g high-quality protein
• 25 essential vitamins & minerals
• 170 calories per 8 oz bottle
• Only 6 g of sugars
•Suitable for lactose intolerance** & for people with gluten sensitivity or celiac disease
ProNourishTM drinks avoids ingredients that may trigger digestive discomfort in some people:
• Gluten-free
• NO high fructose corn syrup
• NO sugar alcohols
• NO artificial colors
•NO inulin
•NO fructooligosaccharides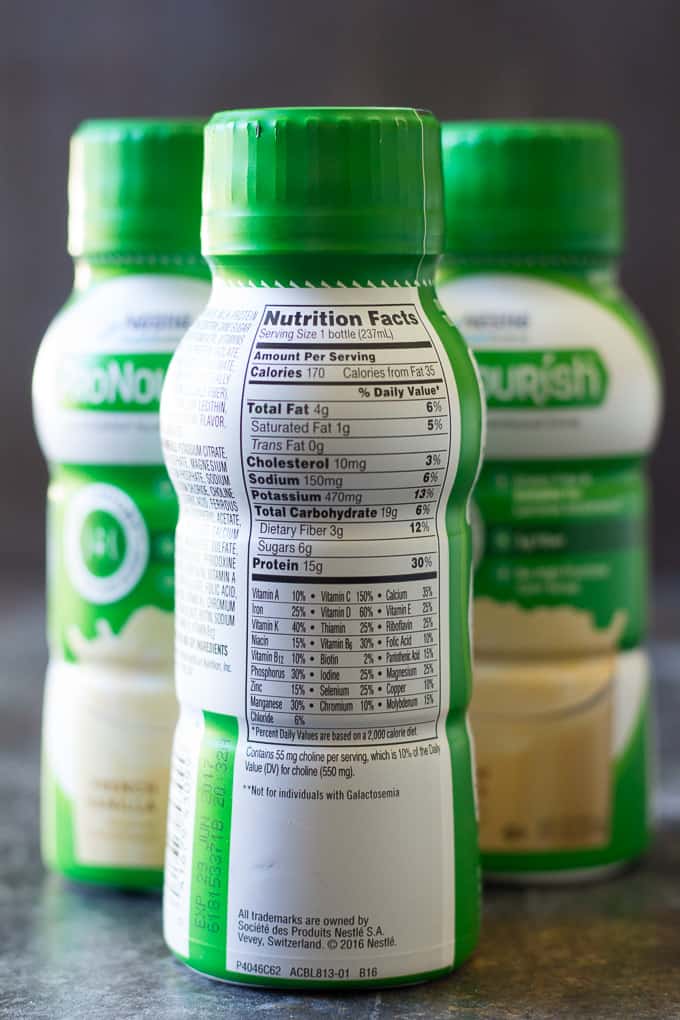 To sum up, ProNourish™ might be the perfect option for you if you struggle with digestive problems such as IBS that require sticking to a low FODMAP diet to help manage your symptoms. Instead of worrying about what type of snack to grab while you're out or traveling that won't make you sick, you can be prepared with ProNourish™ and feel confident that you're covered!
For more information about ProNourish and to purchase, visit their website: www.pronourish.com.