I think at this point my mind is programmed to fit my blogging schedule, if that makes sense.  Or maybe I've always been reflective on Monday mornings and just arranged my blogging schedule around that? Anyhow, this morning I've been thinking about what I've "preached" throughout my life, why I've felt the need or desire to preach, and what it's really reflected inside me.
I can't be the only one who tends to preach about the things they have the most trouble with, can I? I feel like I see it all around me, and, if it's as prevalent as it seems, it means that people with certain weaknesses are potentially judging and making others feel bad, different, or wrong for having those very same weaknesses.
I swear, I'm getting better at not doing this, and being more vulnerable overall.  But don't take that as a preach, because it's far from being squared away!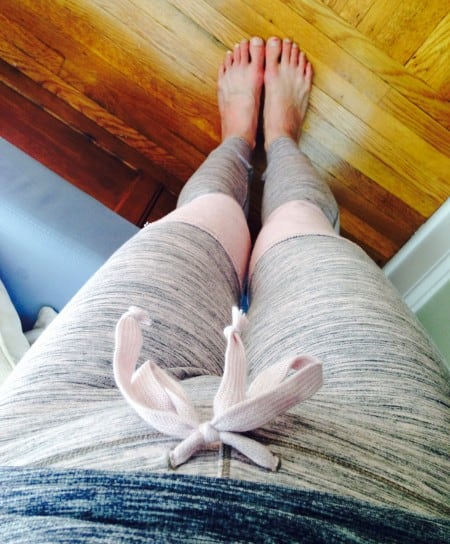 At least for me, blogging has made it painfully obvious when I try to preach something I can't yet practice.  I can't write a post telling people how to live when I clearly can't or won't do it myself, it's too shameful and just strange for me to put that out on the internet.  It's hard for me to say I don't sometimes prioritize a new pair of Lululemon leggings over, er, everything else, or that I am good at taking rest days, because lord knows that's not my forte.  So as I described in my post last week, my blog has definitely gone down the road of vulnerability, it will continue to, and it feels good that way.
Since I ain't perfect I still notice in my real life that when I get on my soap box about something, either with Adam or my kids, it seems to be about something I feel just a little too passionate about.  I hear and feel that judgemental tone in my voice, and I know I've hit a nerve.   "Do as I say not as I do" is a tough pill to swallow, on both sides of it.
So, I've come to realize that I just don't feel okay with myself when I try to give advice, preach, or teach something that I can't personally follow through with.  But, I have a question.  While it might not be okay for me, is it okay at all?
If we have strong beliefs but can't walk the walk, does it count for anything and can it be helpful?
I don't actually think it's black and white, as nothing usually is.  For example, I'll often write a post, such as this one, when I'm personally struggling with something and in my writing, it's possible for me to shed light on the subject for someone else, even if it's an ongoing struggle for me.
When I wrote "why life isn't fair and what to do about it" I was definitely not trying to hide my own feelings or judge anyone else, but wanted to share what seemed to work, at least temporarily, to get me out of those moments of "funk." I think for the most part, when people see a post like that, or one giving advice about something that the writer makes clear is an ongoing problem, it really can be helpful.  Actually, just having the "preacher" admit that they are struggling with an issue, makes everything they say more palatable.   Probably because that air of judgement is removed, and it's that judgement that makes people feel ashamed of themselves for not "getting it" yet.
I think we are all drawn to the subjects that we connect with emotional experiences, either positive or negative.  I was interested in psychology and social work because I struggled with anxiety as a child/teenager and believed I could feel and communicate empathy with clients.   While that empathy can come through and be helpful, there are problems too.  When we feel really close to something, it's hard, sometimes impossible to have an open mind. Even after years of training and experience, there are some situations where as a therapist, we would simply do more harm than good.  A good therapist recognizes this and steps back.
While bloggers are not therapists, it seems pretty accurate that we blog about about our passions and those passions stem from both positive and negative emotions.   I'm not sure we all realize or care that we can hurt a lot of people by preaching about the things we can't practice, or at least that don't come easily.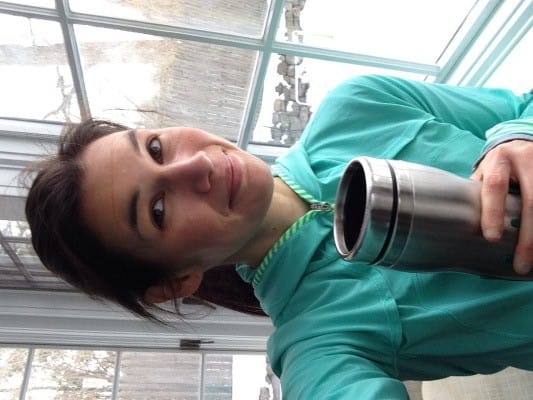 In the healthy living community we hear a lot of "rest" "love yourself" "don't diet" "eat intuitively" "moderation" "be present" and I don't know about you guys but that sh*t is the bane of my existence.  Well, that was dramatic but all I'm saying is that it doesn't come naturally for me, and it's hard.  Especially rest, moderation, and "love yourself."  Honestly I'm not sure what the last one means at all, but I'm guessing if I really loved myself I'd go bit easier on myself in maybe every single way possible.
Like right now when I'm telling myself I'm neither witty, inciteful, nor smart, and that this is the dumbest and most obvious blog post ever.  No one will read it, but at least then it won't be quite as embarrassing.  BUT I am going to hit publish and put these thoughts out there, because, in my gut, I have a feeling that I can't be the only one who's both seen this and participated in it.  And I apologize directly to you if I ever got preachy and made you feel like crap!
Have you found yourself preaching something you can't practice?
Are your passions connected to negative emotions from the past, positive, or both?
Do you recognize this phenomenon in the blogging community?
How do you think this harms people?  Does it ever help?