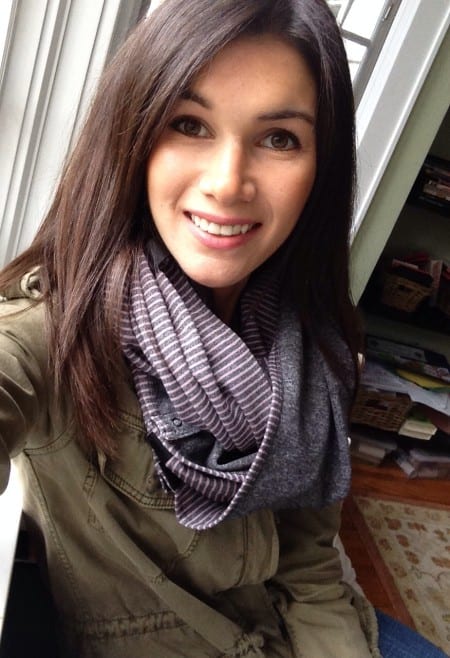 I'll be in the middle of 22 miles when this post is published, and, as of right now I really have no idea how this is going to turn out.  But let's rewind, and see how I got to where I am now.
Last week I talked about how my speed workout kicked my butt.  It really did.  My quads were still a little sore 3 days later but I felt fine otherwise.  And then came the issue of rain.  Look, I'm just not a fan of running in 45 degrees and pouring rain, it just all around sucks in my opinion.  Especially if the forecast calls for clear skies the next day, I'm most likely to switch around runs to avoid rain.  Last week, that meant running 9 miles with the last 4 @ MP the day before running 16.  Plus, that was the second week in a row I did that due to a rainy Thursday.  I knew that I was pushing it and that when mileage gets up to 50 I need to "sandwich" my long runs with rest days to stay healthy.  But I felt fine on my run Saturday and fine later that day and Sunday.
Monday morning I made another dumb decision (in retrospect.)  Since I have trouble accepting how often I need new running shoes, I decided to do my 9 mile run Monday morning in my old shoes (why??) with the hope of postponing the need to replace my newer ones with new ones.   I did notice I felt tired and it was tougher to keep my usual pace Monday morning, and I attempted to compensate by running harder on the downhills.   I think that was what did it.  Because although I didn't notice my knee hurting during that run, after sitting on my knees while blogging that day I noticed a distinct pain on the lower outside of my left knee cap, right over the Patellar tendon.   I felt it more while walking downstairs.  At first I wanted to believe it was just from sitting funny for too long, but it wasn't going away.
To redeem myself from the dumb shoe decision, I decided to make the even dumber decision of completing my speed workout the next day (Tues.)  Blech, I was definitely feeling it in my knee and decided to do 4 1-mile repeats instead of 5 (blargh) which still equated to 8 miles.  I don't recommend that anyone do this!
So here's a breakdown of what wound up happening this week:
Monday: 9 miles easy pace (8:55)
Tuesday: 8 miles total, 4 1-mile repeats.  Splits were 7:02, 6:56, 7:06, 7:09, with 400 jogs in between plus easy running to and from the track.  Knee was bothering me and I wasn't happy about it.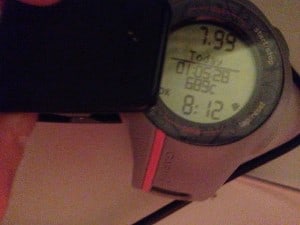 Wednesday: 5 miles easy (no garmin) – distinct pain in left patellar tendon on the downhills, not bad on uphills.  Followed by panic and icing about 10 times throughout the day and wearing patellar strap for support.
Thursday: REST plus icing 3 times.  Not feeling any pain while walking or descending stairs = good sign.
Friday: REST, although on my feet all day for Halloween stuff with kids.
Saturday: 22 miles WILL HAPPEN!
Sunday: REST
Whenever something goes wrong in my training I start going through the 5 Stages of Grieving, beginning with denial. I am now in the bargaining stage, where I'm all "I promise I'll never do double hard runs ever again or run in old shoes or do speed work when something hurts if you JUST LET ME GET THROUGH THE 22 MILES MY GOOD FRIEND MR. KNEE!  NOTHIN' BUT RESPECT!
I'll just leave you with that food for thought.  Be sure to check in with me Monday to find out if I made it through the last long run in one piece!  Enjoy your weekend people, I'll be thinking of you!!
Anyone else go through the "5 stages" when something goes wrong in training?