I definitely like to prove the circumstances wrong when they try to get in the way of my running.  I fight them pretty hard and good old stubbornness almost always prevails.  I'm not always proud of this but I think this week I got it right.  Although I'm knocking on my desk right now because, duh, I haven't done the 20 miler yet and that's a big deal.  That's the whole point.  But it's going to happen and nothing is taking me down.
I'm running the 20 miler most likely as you are reading this, so send me fast and happy thoughts please people!
So let's see how the week went, running wise.
Monday: 8 miles, easy paced but with a huge hill.   I was sick with some sort of stomach-ish chills virus and probably shouldn't have run.  But I did, because it's the 11th week of marathon training and basically that means you just do your runs and pray the ship won't sink.
Tuesday: 8 miles, 7 @ 7:45 pace.   I was mostly better at this point and aside from the humidity factor I was feeling fine.  The iceberg was not an iceberg, just temporary rough waters.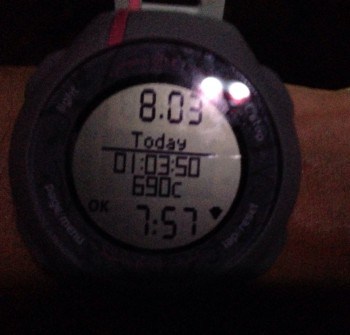 Wednesday:  7 miles, easy pace
Thursday: Bad rain meant I switched up my schedule and had a rest day.  Which worked out well because my daughter was up in the middle of the night with a fever.
Do you know how I found out she was sick?  Get ready for this one:  I heard her LAUGHING HYSTERICALLY AT 3AM.  I went in and asked her why she was laughing and she couldn't stop laughing and said "she's so funny" pointing to her sister, who was sound asleep across the room.  That was one fever hallucination I will never forget.  I told her to stop laughing (clearly my mind isn't sharp at 3am) and mumbled to my husband that she wins the creep award for the laugh episode.  I fell back to sleep to the sound of her still laughing, only to be woken up later on when she realized she was, in fact, not all that amused, and, actually sick.
Friday:  8 miles, 5 @ 7:45 pace.  I felt good today.  The whole run was at a faster pace even though I had only planned for the last 4 to be marathon pace.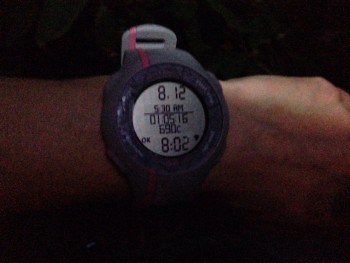 Saturday:  I will run 20 miles at a comfortable pace.  I'm actually excited for this.  Something about doing a 20 miler that's intimidating in a good way.  And it's a big confidence booster once it's over.  Now I'm just hoping I didn't screw myself by not resting the day before.
Sunday:  Rest day all the way.
So this was week 11 of training and that means only two more weeks until I start tapering.  I always have done a 3 week taper, with my longest run (it will be 22) 3 weeks before the marathon.   The next two weeks will probably fly by, but they're also really important training weeks for me and I know I still need to be careful not to push it.  I can still hurt myself and although I don't like thinking that way I also don't want to get into that cocky mindset where I think it's in the bag already.  Confident is good, arrogant is bad and can lead to stupid decisions.   Remember this post?  It's all about stopping the stupid and becoming a better runner.   I've tried to stick to it, and I plan to stay focused all the way through.
Wishing everyone a great weekend!  Let's all think fast, strong and pain-free thoughts.  Plus thoughts about delicious food, because sometimes that's all the motivation we need to have a great long run!
Who's running long this weekend?  Tapering?  Racing?