My memory since becoming a parent has gone way downhill.  I can't even remember if it's my long term or short term memory that's been hit harder, all I know is that I used to feel like I trusted my brain a lot more than I'm able to now.  I think the fact that we just don't HAVE to remember all that much now because there are so many ways to track and record in our various tech devices, and, I guess, if you don't use it, you lose it.  Could not be more true for me.
Having said that, I think I still have some semblance of what happened in the past week with my training, although admittedly I had to cheat and look at my blog and Instagram.  Anyhow here's what happened and what's probably happening now as you read this:
Sunday:  16 miles with last 6 @ goal MP.  This was a great run.  The weather makes a huge difference for me.  I kept the last 6 closer to 7:30 pace than my goal MP, which is 7:45-50.   This was a big confidence booster for me!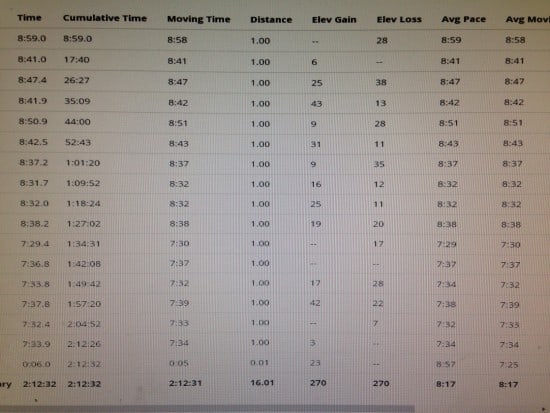 Monday: 5 mile recovery run (felt like above a 9 min pace but not sure.)
Tuesday: 6 mile easy paced run
Wednesday: 7 miles on a hilly route
Thurs: The tempo run happened!  My runs were jumbled this week as I wrote about here, but when the workout finally happened I was really happy with it.  Felt really good and another boost to my confidence.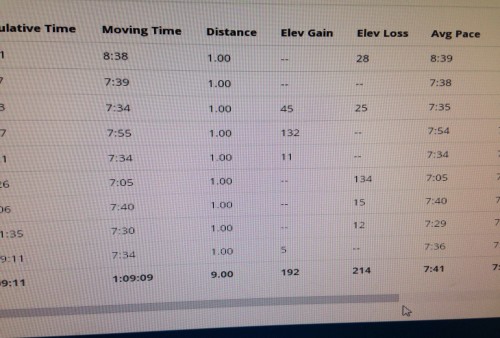 Friday: Resting and loving it.
Saturday: Planning for 18 miles at an easy pace.  I would really be looking forward to this run if the weather forecast didn't predict steady rain the whole time.  I enjoy rain running in the summer, but 18 miles of steady rain and 50 degrees?  Blech, that's how I feel about it.   Unfortunately the rest of the weekend is really busy and Saturday morning is the only time I have for this run.  I'm hoping it will only make me stronger and less whiny about future weather conditions.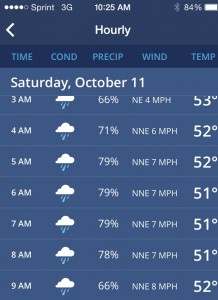 Sunday:  Assuming I make it through the Saturday slosh I will be not be running today.
The rain thing made me think about "would you rather," except only having to do with running.  There are just so many choices to consider!  Only a real running nerd like me would take any of this crap seriously, but, perhaps you can relate.
I'll start.
Would you rather:
Run 10 miles during a Category 1 hurricane (the least dangerous) or 95 degrees and sunny but low humidity?  I'd choose the hurricane, and have done this.  I like wind actually.
Run 18 miles in a steady rain, 50 degrees F or run 18 miles beginning at 3am in perfect weather?  I'm choosing the steady rain.  3am would make me feel like I'm psychotic, even if in most ways it would probably be more pleasant.
Run with bronchitis or a stomach bug? I've done both and have to choose bronchitis because you just don't make it very far with a stomach bug.
Run 20 miles on an empty stomach with no fuel at all, or run 20 miles after eating a steak dinner.  Although not ideal I'd go fasted, since again I just probably wouldn't make it that far after a steak dinner.
Run 18 miles with your significant other or your sibling?  Significant other, since my sister (sorry boo) would most likely complain more.
Run 7 miles in a humid 80 degrees pushing a double stroller with toddlers or run 7 miles alone in perfect weather, barefoot on asphalt?  Double stroller for sure, at least I wouldn't be injured when it was over.
Run along the beach on the sand with a friend who's faster or slower than you?  Slower so I could enjoy the beach.
Run a marathon in 70 degrees and sunny or 35 degrees and drizzly?  Clearly choosing Philadelphia this year you know my answer!  I would go as cold as 15-20 degrees for my ideal marathon.  I love running in the cold!
Okay, enough of my boring thoughts, I want to hear your "would you rather" ideas!  Would you rather read 1000 more words of this nonsense or go make yourself another cup of coffee?  Yeah, that's what I thought, so go ahead but leave me a comment first!