"So you found a girl who thinks really deep thoughts.  What's so amazing about really deep thoughts?"
Hello.  It's me. (Tori Amos/Adele…)
Welcome to Thursday!  The day where I think out loud on the blog and bring you the best of my sharp wit contents of my iPhone with lame captions.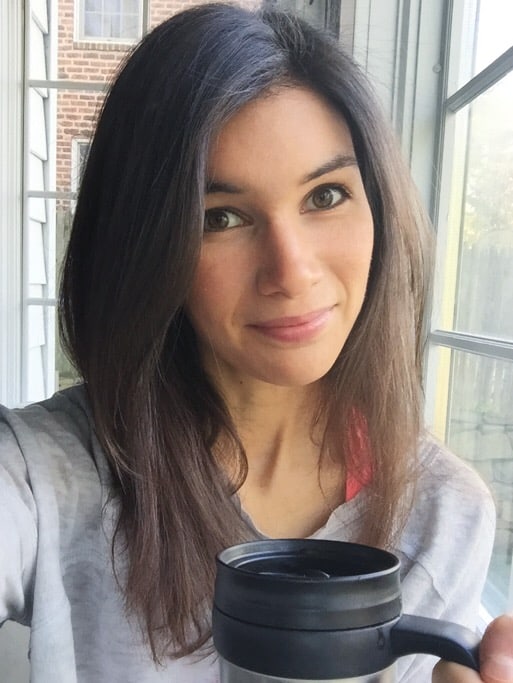 I swear the above photo is on a different day than my WIAW selfie, you see, I do not exactly switch coffee cups or clothes for that matter from day to day.  Ew.  But it's true.  If something is worn on Monday and I don't hate it, I will wear the exact same thing at least until Wednesday.

20 Miles Never Killed Anyone
First of all, I'll acknowledge that this is in fact my "peak week" for Boston Marathon training, which, for this training cycle, means nothing more than exactly the same thing I've been doing the entire time plus a 20 mile run.
I am NOT thinking about the 20 mile run.  Oh no I am not.  I will not allow myself to think about running 20 miles until I'm 18 miles into the 20 mile run.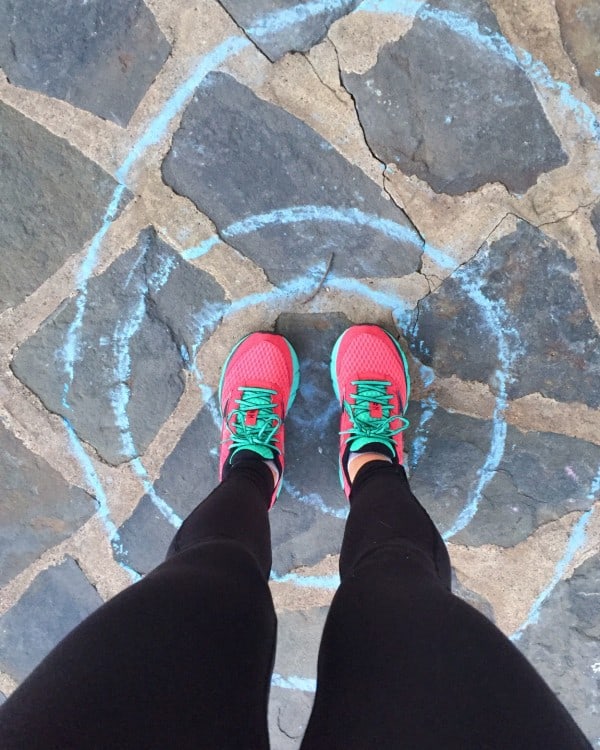 These are the fun mind games that go along with marathon training.  As in: "I'm just going out for an easy 5 miler and then repeating it 3 more times.  Totally doable.  Relaxing, even.  I'll stop for 10 seconds in between easy 5 milers to make it official."
Hmm, when you put it that way it sort of sounds worse, since that means I'm doing 4 easy 5 milers in 4 days followed by 4 back to back in one day?  This is why I can't think about the 20 mile run until I'm at least 18 miles into it.  If only that was actually possible.
Lately, Not So Deep Thoughts Are Where It's At
I'm with Tori on this one lately, I just don't have the energy for anything deeper than "are my bananas ripe enough to make muffins?" (answer – they were until Adam ate both of them for breakfast) or "when was the last time I checked my email?" (answer – way too long AKA 30 minutes which equals approximately 100 unread – this truly scares me and might have to qualify as a deep thoughts today.)
The truth is, I start out the week trying to remember to write random thoughts in the "notes" section of my phone in order to have something of "substance" to write about in these posts.
It goes something like this – I'm in the shower or running or sitting on the couch staring into space and something hits me that seems important or meaningful.  I type an extremely abbreviated version of it into my phone and forget about it.
One or two days later, I look back at what I wrote and one of two things happen.  Either 1.) I think I'm a complete idiot for thinking that what I wrote down was remotely interesting or important or 2.) I have no flipping clue what I was even talking/thinking about.  Like I literally do not understand the words I wrote down.
Here is an example that sort of falls under both categories:
"Forcing changes versus allowing them to happen – so different."  
Now, if anyone wants to write a blog post on whatever I meant by that please feel free (and I will read it), I just 1.) Don't know what I was referring to AT ALL and 2.) Frankly don't care AT ALL.
So, this is why I'm taking a break from deep thoughts.   I'd much rather think about all the potential cookie recipes that could exist or what my Boston Marathon race outfit will be.
So, enough of my voice, let's hear yours!
Yay or nay on deep thoughts for you lately?
What's randomly on your mind right now?
If you've trained for marathons, how do you mentally handle the longest long run?