This is a sponsored post written by me on behalf of Clif Bar & Company for IZEA. All opinions are 100% mine.
Does anyone remember my husband Adam?  Yes, I know, I know.  He doesn't show up as much nowadays on the blog in favor of meatballs and skillet cookies and such, but, I promise you – he is still here!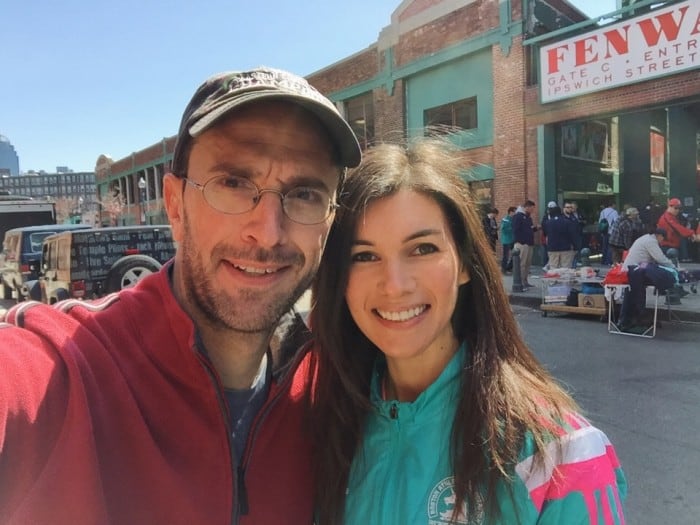 I'll always credit Adam with getting me started with running in the first place, and, coordinating all the important logistics for each of my marathons.  He's always loved planning races, making signs with the kids, and getting everyone excited to see me run!
He also happens to be a running coach himself – for 3 years he's been coaching the Cross Country team at the college he works at and devotes a lot of time and energy into helping them achieve peak performance.
Since the team often leaves super early on weekend mornings for races, Adam's always on the hunt for easy nutrient sources for them that can double as a pre-race breakfast.  He was definitely excited to sample all the Clif Bar goodies that arrived at our door – both the Clif Organic energy food and the Clif builder's bars are great options for him and his team to energize and recover.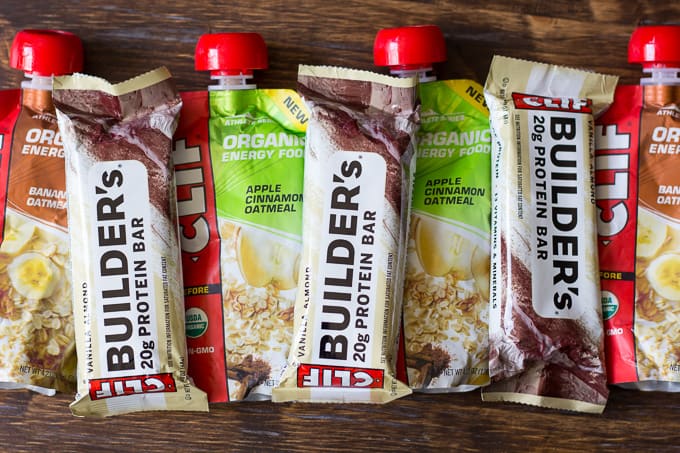 In addition to making sure his team is energized, Adam shares Bob Seebohar's fitness tips with his team to ensure each of them will be at their peak of fitness for race season.
A competitive athlete for more than 30 years and is one of the top sports dietitians in the country. Bob is one of the first Board Certified Specialists in Sports Dietetics and is a Sport Dietitian for the United States Olympic Committee where he provides nutrition expertise for Olympic athletes. He is one of the foremost experts on nutrition for endurance athletes and is a regular speaker at many national level conferences as well as triathlon and cycling coaching education clinics. He is also an exercise physiologist, a USA Triathlon Certified Elite Coach, a NSCA Certified Strength and Conditioning Specialist and a competitive triathlete and runner.
5 Get Fit Tips for Everyday Energy
Carry a smaller-sized water bottle (20oz or less), and drink it! Every few hours when you get up to refill, do 10 squats at the water cooler, and another 10 before you sit down at your desk.
Make a daily push up goal, and complete in blocks throughout the day. If your goal is 100 per day – do 25 when you wake up, 25 before lunch, 25 in the afternoon, and 25 before bed. Track them on a post it note or a smartphone so you have a visual of your accomplishment.
To ensure you have the nutrition energy to workout, carry healthy snacks and a few CLIF Organic Energy Food Oatmeal (COEF) packets with you in your purse or gym bag. A COEF Oatmeal flavor provides pre-exercise energy to get you through a workout successfully.
Two benefits to strength training: it doesn't take long and it doesn't require special equipment. Alternate body weight exercises for 15 minutes (walking lunges, chair dips and burpees) for a quick and effective workout.
Reverse pyramid routines are a great way to build strength in a quick workout. Choose 1-2 upper body and 1-2 lower body moves for each exercise, starting with 10 reps on your right, then 10 on your left. Follow with 8 on each side, then 6, then 4 – no rest in-between. A CLIF Builder's Bar is great after a workout like this as it gives you an optimal amount of carbohydrates and protein for effective recovery.
Adam is a long-time fan of CLIF Bar products for his own training and quick energy while on the go.  He coaches and runs with his team in the middle of his work day, so the CLIF Bar products are great for keeping up with life on these busy days. 
He really loved sampling the two new Organic Energy Food varieties: Apple Cinnamon Oatmeal and Banana Maple Oatmeal!   
CLIF Organic Energy Food

Each pouch is made from real food ingredients, inspired by the home recipes of Team CLIF BAR athletes
Certified USDA organic. Organic means non GMO and more!
The oatmeal recipes offer breakfast inspired flavors and are the first portable oatmeal pouches crafted from real food ingredients that athletes need for early morning adventures
Does not contain partially-hydrogenated oils, high fructose corn syrup, artificial flavors or synthetic preservatives.
Oatmeal Usage: Two to three hours before activity.

The Clif Builder's Bars are perfect for Adam and his team to recover with post race, as they often have a long ride home and need protein to replenish muscles.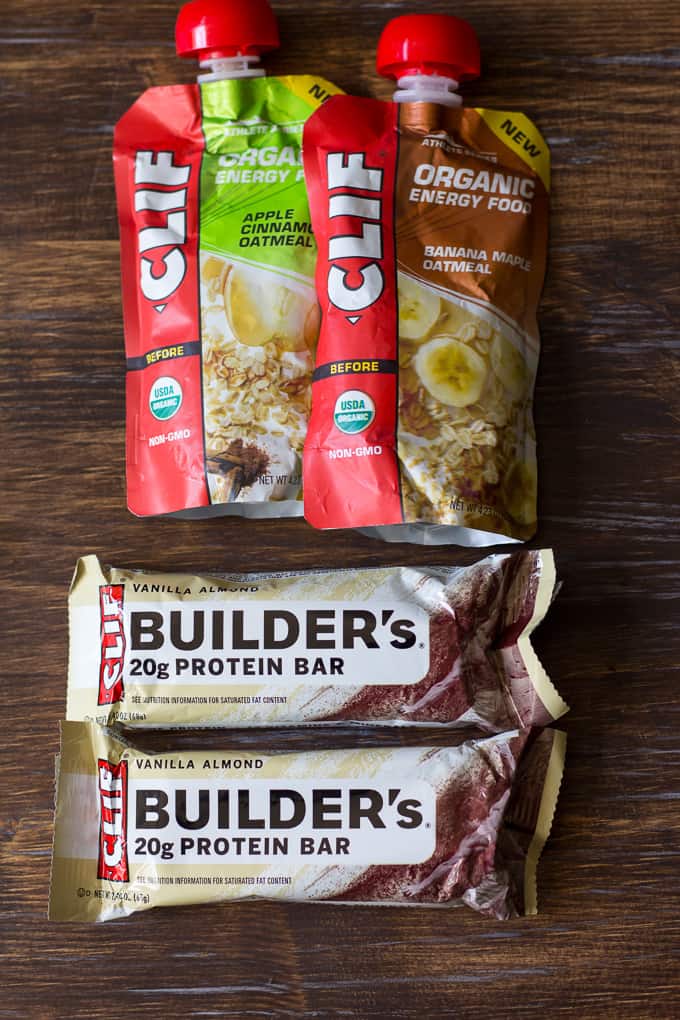 Clif Organic Energy Food and Builder's Bars are exactly what Adam was looking for to help energize his team (and himself) the right way!