I guess it's no news that my eating habits are somewhat influenced by the blog.  As in, when 2-3 recipes are happening per week, I will find myself fitting those recipes into my day somehow.
That is, unless I make a doughnut recipe on a Saturday or something, in that case I'm lucky if I can sneak a bite in 🙂
The rest of the time, the food blogging thing sometimes means I eat the same recipe incorporated into 3 different meals in one day (or reheated for a snack) and sometimes it means I eat brownies for lunch.   I can't say I hate the brownie days.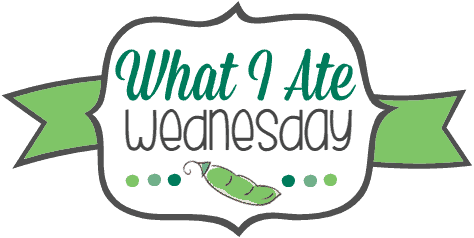 On this particular day it meant I ate a whole lot of blueberry pancakes for lunch – again – not complaining.  It also meant that I "cushioned" the pancake lunch with a savory afternoon snack.  But now I'm way ahead of myself!  Let's go back to the beginning and start WIAW-ing away 🙂
WIAW Beef for Breakfast and Pancakes for Lunch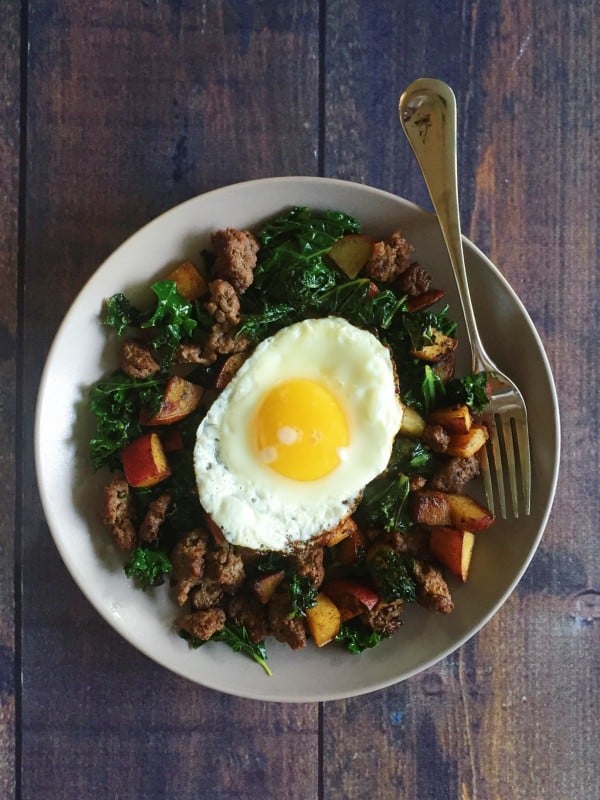 I can't blame beef for breakfast on the blog – it's my favorite lately.  Sweet potatoes, grass fed beef and kale with a pretty little fried egg to top it off.  Everything was cooked in my smallest cast iron skillet with  coconut oil.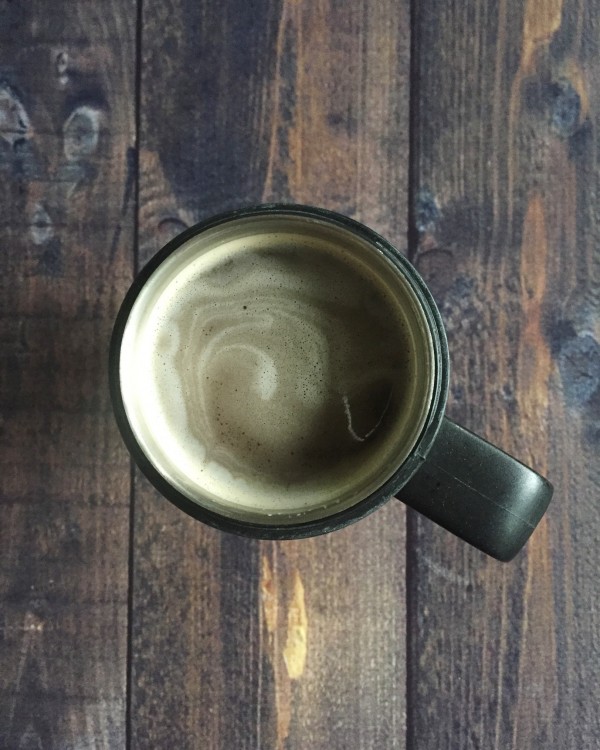 My coffee was with the usual creamy coconut milk with no sweetener.  I was on a maple syrup kick for a while but got sick of the sweetness.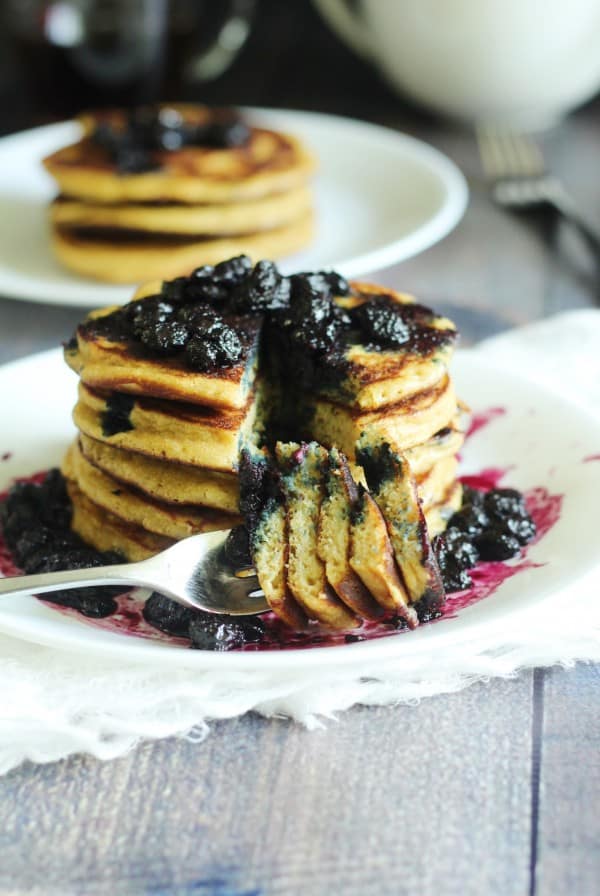 I'd been meaning to make these pancakes for awhile, and as per usual I picked the busiest day, when I DID NOT HAVE THE TIME, to make and photograph them.  This is called maso-blog-a-chism I think.  I don't know if I'll ever get on a schedule and stop this madness.  Anyway, the paleo pancake gods spared me this time and they came out great, my lunch was thoroughly enjoyed despite avoiding responsibility.  I'm thinking the recipe will be posted sometime next week?  I'm sure I'm forgetting at least 3 other recipes that need sharing!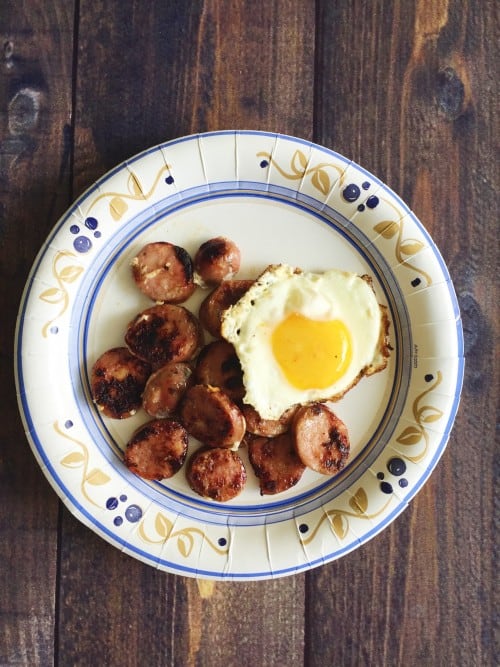 A few hours later I fried a chicken apple sausage in coconut oil with a fried egg.  This is my kind of snack, especially after a sweeter lunch.  Reverse dessert, right?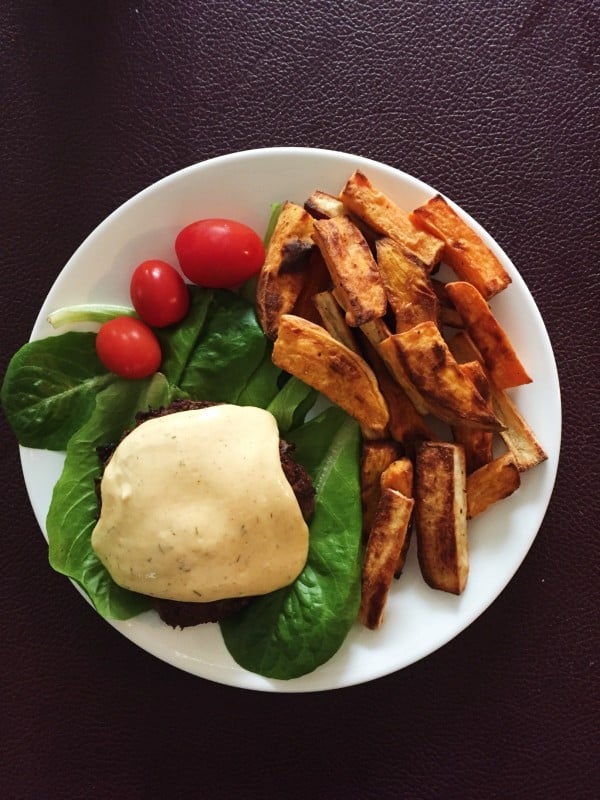 Dinner was beef and sweet potatoes again, and I'm telling you I never would've noticed if I hadn't taken pictures of my food!  Funny how that happens.  This was a burger topped with buffalo ranch, and sweet potato fries over mixed greens.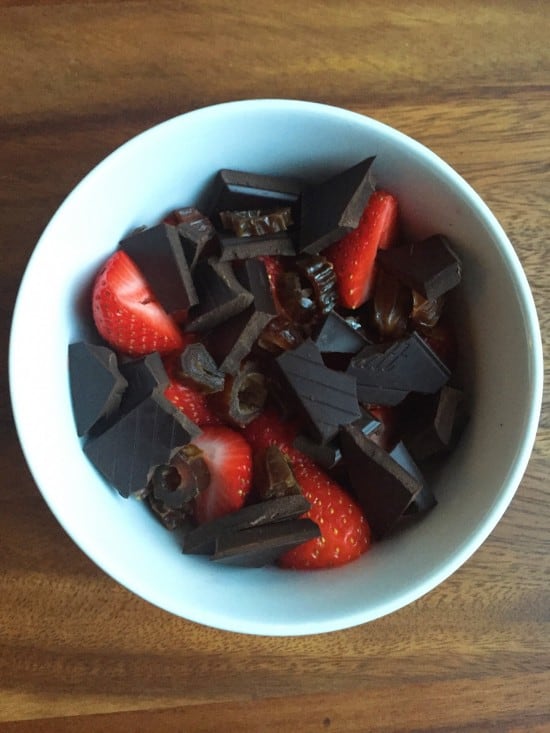 Lately my snack has been the same thing every night – strawberries with chopped dates and Lindt 90% chocolate.  I wonder when I'll be over this one?  It's still going strong!
Do you ever do reverse dessert if you eat something sweet for a meal?
Who's eaten pancakes for lunch?
What's your go-to breakfast lately?