I got the idea for this post when, you guessed it, I was having my own "life isn't fair" moment.  This is something my husband and I have struggled with both separately and together, and it's something I'm always fighting in myself.
I believe human beings are wired to look for the path of least resistance, at least biologically.  It makes sense, we have evolved to want to protect our energy reserves and have experiences that make us feel good.
We also tend to crave excitement, entertainment, and the next "best thing."  While I don't think there is anything wrong with feeling this way (it really is our nature) it can make us look at our current situation as less than desirable. We look around and see what we don't have, forget what we do have, and feel crappy about the whole thing.
Long before the internet and social media existed, I assumed all other people led cooler lives than I did.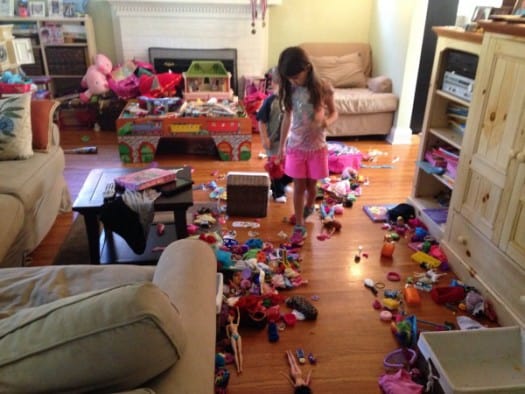 I was probably about 10 and watching too much TV when I started feeling sorry for myself for all that I apparently didn't have.   The comparison trap had set it.   My life just didn't measure up to what I saw all around me.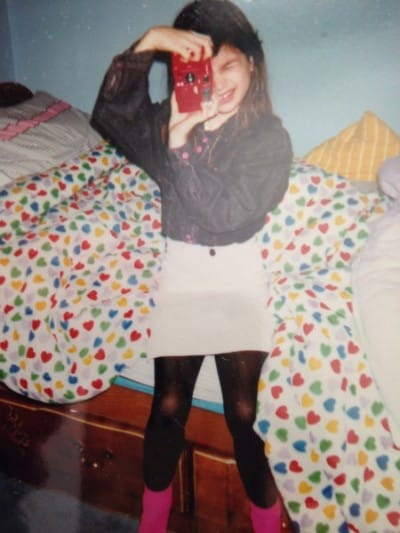 And all I saw, was only what I looked for.  I looked for kids that smiled and talked to a lot of other kids and played without a care or a thought.  I looked at families with lots of siblings and pets and excitement and plans.  I looked at girls on TV and in magazines with perfect skin, perfect boyfriends and thin curvy petite bodies (yes all 3.)
And, I looked at girls in school who had moms that didn't work, packed cookies in their lunches and all seemed to know each other in a way that almost made them family.  I was in a new town and didn't know anyone.  I looked at people who appeared to be nothing at all like me.
It just didn't seem fair.  Kids never feel anything is fair (I have 3 kids and I hear this maybe 75 times per day) and don't yet have the emotional or cognitive development to challenge these feelings.
Kids, and grown-ups alike, start to feel like something isn't fair when they see someone else getting something that they want but don't know how to get, or can't get, and that person is apparently having a pretty easy time getting it.
There are 2 reason your grass won't ever be green enough (I have been very guilty of this!)
 Grass is outside and doesn't represent the whole picture, or reality at all.

There are many shades of green and if you decide yours is ugly, other people's will look prettier by default.
Ultimately, if you believe that other people have it better or easier than you do, you will begin to dislike yourself and your situation more and more, while hating other people more and more.  The hate and resentment feeds itself, and you wind up in a cycle of negativity where your life constantly sucks and you can't get out.
But, none of this is true.  You have always had the power to go back to Kansas, and the Wizard of Oz is just an anxious old man behind a curtain.   There's no place like home.   You're the smartest, kindest, and most courageous person in the room, if you know what to look for within yourself.
What To Do and What to Look For
Know that every person is on his/her own journey that is completely separate from yours.  What you may envy in them could be a complete facade or it might be a genuine strength or gift that they have.  It has nothing to do with you, your gifts, struggles, strengths, or weaknesses.
Remember that you are not alone.  One of the amazing things about the internet is that for everything you stumble upon that leaves you with a bad taste, there are people and communities just waiting to accept you for everything you are exactly in this moment.  I hope this blog can be one of them.
Look at the people you don't normally look at and smile at them.   Start making it a habit to pay attention to the people you've typically overlooked.  You will begin to see the world as it really is in all its brilliance, joy, sorrow, pain, reality.
Set goals for yourself around your personal passions, and never around what you think your goals "should" be.  It's a new year and the perfect time to soul search and become more honest with yourself.
Learn who you are, right in this moment and go out and be that person.  You owe this to yourself and the rest of the world.
Don't beat yourself up for feeling jealous or ungrateful if these feelings come up.  We're human and we naturally compare ourselves to other people.  When you notice these feelings, use them as a tool to figure out what they represent and what YOU really need.  Doing this has been a huge perspective changer for me!
Have you fallen into the comparison trap before or felt that life is unfair?
What have you done to release yourself from this feeling?