Happy New year!
We didn't do anything at all this New Years Eve so it kind of just feels like a regular day, complete with early morning running and computer time and all of that good normal stuff.  Wow I'm embarrassing myself.  I am secretly so happy that I have no hangover to speak of, didn't mess up my sleep and didn't have any pressure to "celebrate."  I didn't even buy my kids any confetti and they didn't ask to make their own.  I am bad, so so bad.  Or just more of my old boring mom self now that it's 2015 and all.
So here's the candid camera of my mind today, AKA "Thinking Out Loud" with Amanda.

1. What the heck do people want to read on New Years day?  Clearly this blog post is not what most people are looking for but I just couldn't figure this one out.  I have 3 recipes ready to go, but no one wants to cook or look at recipes when they're recovering from a big night, right?
We've already thought about our New Years resolutions and need a day or three to chill before thinking about them again.  I'm guessing people might just want to look at funny pictures (that's what I want to do pretty often) but I don't have much going on over here to speak of.  My son hasn't even been cross-dressing the past few days and has wanted to be all generic and play ball with my husband.  No funny content here.
2.  I swear I don't feed my cat but he keeps getting fatter.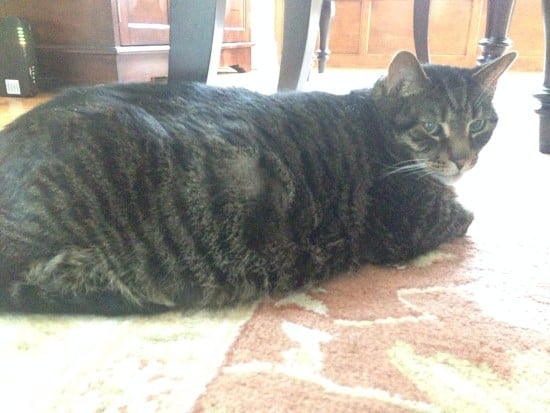 Seriously, I don't.  I just don't get it.  Just goes to show us that everyone has a different body type?  Or that sitting all day will make you fat no matter how little you eat, I don't know.
3.  I think I'm weird and actually like it to be in the 20's or below for running.  I felt surprisingly happy while running this morning in the coldest weather we've had almost all winter (with the exception of that November week.)
I think a couple of things are going on here.  The first is that I have so many great memories of very cold winter running and the mind is a powerful thing.  Running in very cold weather activates these memories and leaves me with a feeling like when you hear your favorite song from 10 years ago.  Sort of.  Second is that I think I mentally put less pressure on myself when it's very cold.  I don't know why, but it seems like it's happening, leaving me free to just enjoy the damn run.  And third, I get to really bundle up to go out and I like that for some reason.  I am definitely a "seasons" person.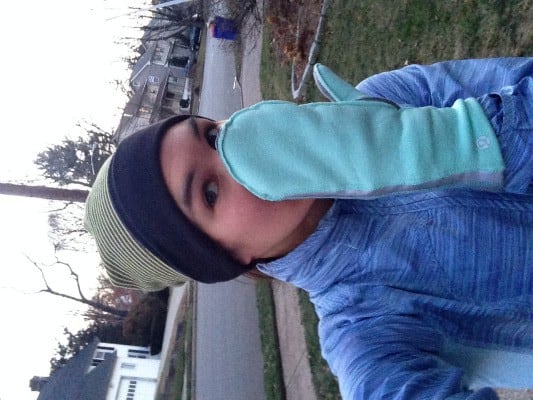 4. I made a hash for breakfast that I'm naming "Hamburger Helper Hash", I think.  There was definitely no cheese in this hash, but by god it tasted like some sort of delicious cheeseburger thing reminiscent of hamburger helper, in a good way.  The whole thing came together really well, and I'll share the recipe next week I think.  You'll want this recipe next week, since first I'll be giving you a really fudgey and gooey brownie pie (tomorrow.) Do not start a sugar detox or cleanse or something before trying the brownie pie.  No one's starting a cleanse before Mon, Jan 5, right?  Below are a few of the recipes that will pop up in the next week or so.
5. While I'm still enjoying not rushing every morning to get food in people and get everyone where they need to go, I'm thinking by Monday I'll certainly be ready to get back to a more active routine.  I say that now but come Monday morning it'll be all mom-devil voice, pulled-out hair and death-by-missing-shoes.
I have been enjoying my relative laziness, especially not showering until later on in the day.  I'm normally really rigid about showering early so allowing myself to wait until 11am is liberating.  And yes, I looked up the definition of "liberating" and it's exactly what I meant 🙂
How did you celebrate last night?
I hope you're starting out the New Year just as you wanted to!   Have a fabulous day 🙂