Saturdays have become all about training updates lately and this week I'm mixing it up.  I'll recap the last of my training/taper this coming week, and then, it's go time!  Can't believe the marathon I feel like I've been training for forever is sitting right in my lap now.  But oh yes, the questions.
I was tagged for this fun little survey by Rebecca @ Strength and Sunshine earlier this week and I've been enjoying reading other people's responses to these questions.   Feel free to chime in with your own answers as you read, judge me for mine, or both 🙂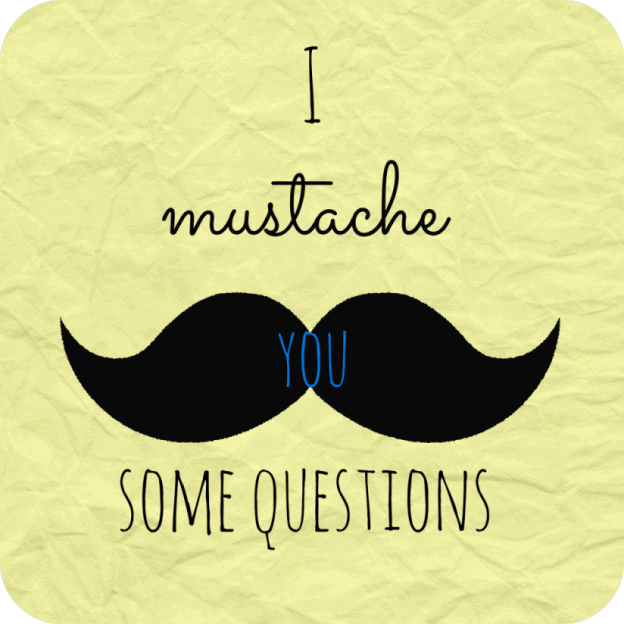 Four Names That People Call Me (Other Than My Real Name):
Mommy
Mmoommyy
Mooooommmmmyyyy!!!!
Boo (my sister)
Four Jobs I've Had:
Waitress
Ice cream scooper (really I was an artist.  I was amazing.)
International adoption facilitator (1st year social work internship)
Clinical Social Worker in a state psychiatric facility
Mom (cheating with the 5th, but hardest job by far)
Four Movies I Have Watched More Than Once:
Superman II (childhood favorite.  Really all the old Superman movies)
Beetlejuice (another childhood favorite)
Titanic (came out when I was 16, so yeah.)
The Little Mermaid (The best!)
Four Books I'd Recommend: (Links are Amazon affiliate)
Taking Charge of Your Fertility
 – If you're a woman you 100% need to read this sooner than later!
Still Alice
 – Could not put this down
How to Cook Everything
 – Mark Bittman's book literally taught me how to cook everything over ten years ago.
Eat and Run: My Unlikely Journey to Ultramarathon Greatness
 – Scott Jurek is incredible and every runner should read this!!
Four Places I've Lived:
Queens, NY (0-9 and then 22-26)
Commack, NY (my parents still live there)
State College, PA (I miss Penn State!)
Tenafly, NJ (who knew I'd be a Jersey girl?)
Four Places I Have Been:
Seattle, WA – My husband's family lives here
Boston, MA – To run the marathon!  (Had to throw that in)
Newport, RI – Got married here
Napa Valley, CA – And wasted the trip with food poisoning.  I think travelling needs to be in my future.
Four Places I'd Rather Be Right Now:
Honestly I'm pretty happy where I am right now (blogging's fun!) so maybe just two:
Running on a pretty trail
Shopping for stuff I can't afford
Four Things I Don't Eat:
Wheat & other gluten containing grains
Green beans (I just can't make myself like them)
Cauliflower & brussel sprouts (the worst FODMAP offenders for me)
Beans (don't love them and they don't love me either)
Four Of My Favorite Foods:
Plantains (guess you knew that by now!)
Ice cream (it might always be)
Sausage (we've discussed this)
Steak
Four TV Shows That I Watch(ed):
I haven't watched a TV show in a really long time so these are old ones:
House
Quantum Leap (we're going back now)
Who's the Boss (a childhood favorite)
ER (I miss the old Noah Wyle)
Four Things I Am Looking Forward To This Year:
Running the Philadelphia Marathon next week!
The holiday season (might not feel that way in 3 weeks)
Cold weather running
Creating new holiday recipes
Four Things I'm Saying:
Stop it now!
Mommy needs quiet time.
Just a minute please!
Do you need to go potty?
Four People I'm Tagging To Do This Next:
That was fun.  I think the biggest takeaway from this is that I'm pretty happy with my life exactly the way it is right now!  And that I should watch more TV.  My TV show choices are all stuck back in the 90's for the most part.
In the comments, answer one (or more) of the questions for yourself!
Have a great weekend everyone 🙂