Is everyone ready to see some food?  To be honest, the only time I have no interest in looking at food is when I'm legit SICK, which is rare and something I wish not to discuss now that I brought it up.  So anyway, basically what I'm saying is that I'm always game to look at food of all kinds and I hope you are too 🙂
On Monday, I mentioned that I had fallen off the low FODMAP train gradually and then dove WAY off last weekend, leading to a return of some unwelcome IBS symptoms.
The symptoms I had weren't nearly what I used to deal with, but even a small amount at this point I'm just not used to and would much rather do without.  It's strange to consider what I used to tolerate, but that's another post entirely!  So, since last Tuesday I've been pretty strictly following a Paleo low FODMAP diet and feel back to normal, thankfully.
Today's WIAW will showcase my meals/snacks from Monday.  Just a caveat about low FODMAP – everyone is different in what they can/can't tolerate in terms of FODMAP foods.  I find that some of the "medium" ones are okay for me, but only if cooked a certain way, others don't seem to bother me much (avocados for example, as long as they're ripe!) and other foods that are considered low FODMAP I don't tolerate well (grapes and peppers, for example.)
While I can't explain it all, it's been a whole lot of trial and error to get to the understanding I have now, and I still feel like it's not an exact science.  While this is an example of something that works for me, it might not feel great for you.  Being your own "subject" in an ongoing experiment can be helpful so you see how you feel with different foods/amounts.
WIAW – Paleo Low FODMAP Day of Food
For breakfast I had homemade turkey sausage (seasoned just like my pork sausage) with savory plantains (the green ones) and crispy kale all cooked in coconut oil.  I cooked my kale pretty well done/crispy and that's how I like it best!  A good amount of sea salt too – I never skimp on that.  I also like to add the green part of scallions or chopped chives to add that onion flavor while keeping things low FODMAP.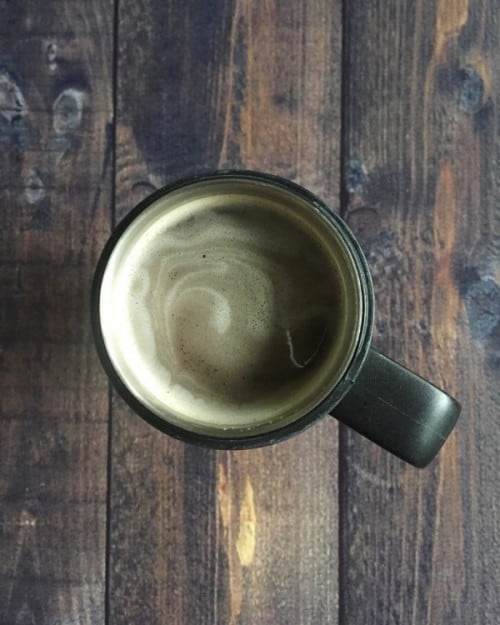 Typical coffee with coconut milk!  Lately (after a reader suggested) I've started adding Vital Proteins collagen peptides to my coffee as well for an added gut healing boost.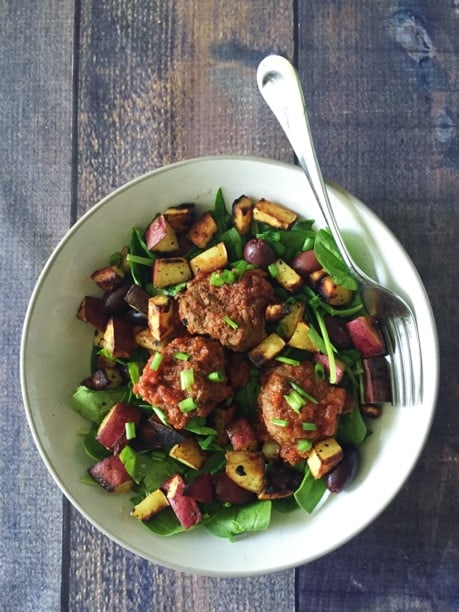 Lunch was sort of late for me since I was out all morning taking the girls to appointments and then serving lunch at school.  I went with leftover meatballs (in my favorite low FODMAP sauce) over baby spinach, kalamata olives, leftover roasted Japanese sweet potatoes and more scallions.  Remember to leave out the white part of the scallions for low FODMAP!
Hint – put the white parts in a glass of water on the windowsill and start growing new scallions within a day!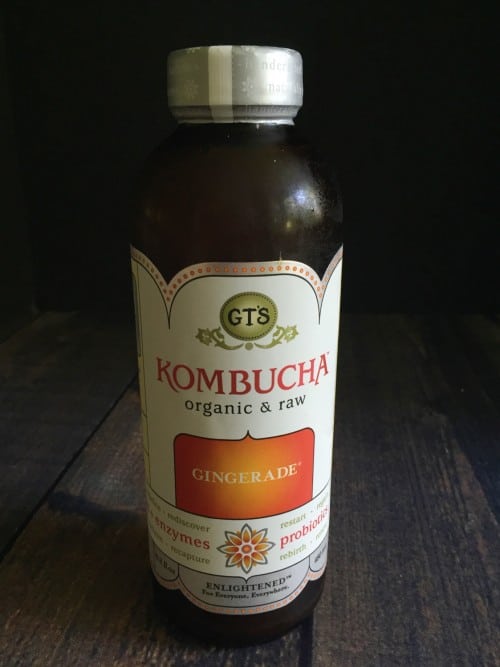 So, my local store started selling GT's kombucha for $3.29 and I just had to buy one while waiting for my current batch to brew!  I've missed the gingerade.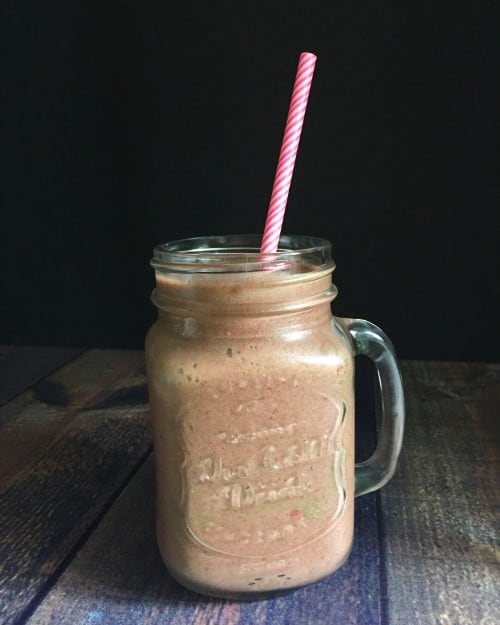 It was so hot that my afternoon snack turned into a smoothie – almond milk, frozen strawberries and Vital Proteins Collagen beauty greens.  Really simple and I didn't need anything else after having a late lunch.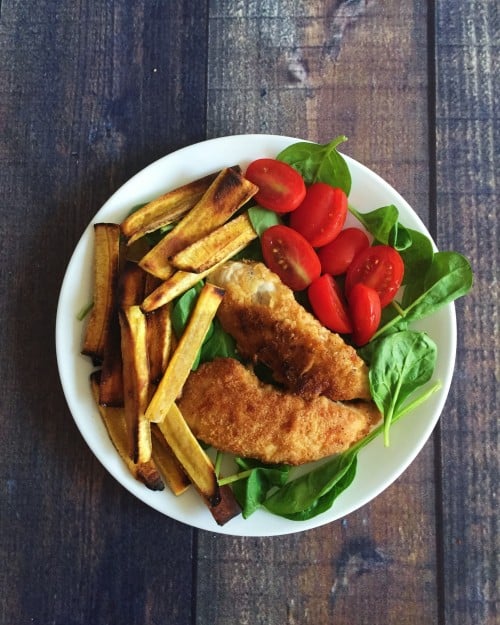 Dinner was more baby spinach (baby spinach or kale is the base for everything when it gets hot!) with "breaded" chicken tenders and baked plantain fries.  The chicken breading was blanched almond flour mixed with salt, pepper and smoked paprika.  I typically would add onion powder too but didn't and my kids like it better this way 🙂 I used an egg to bind and fried them in coconut oil.  The plantains were also baked with coconut oil and salt at 400 degrees.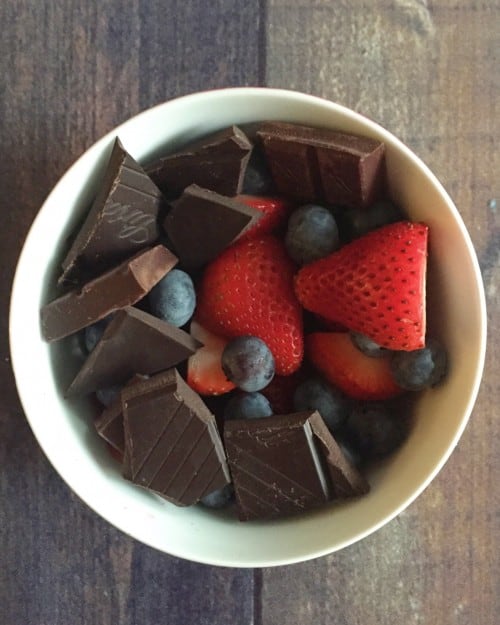 My final bed time snack was the usual berries and dark chocolate.  The chocolate was a mix of Lindt 90% and Green & Black's 85%.  Take note of no dates 🙁  But berries are in season right now so it works!  I should probably go back to buying mandarin oranges – I miss those!
Are you a year round smoothie person?  It's mostly summer for me.
Favorite chocolate lately?
Have you made plantain chips or fries?