I love when the day after a long run is a bad weather day.  It might just be my obsessed-evil-runner side rejoicing when a planned rest day turns out to be a day no one can run outdoors anyway.  Or just the practical side of me pleased with planning done right.  It's a good feeling, either way.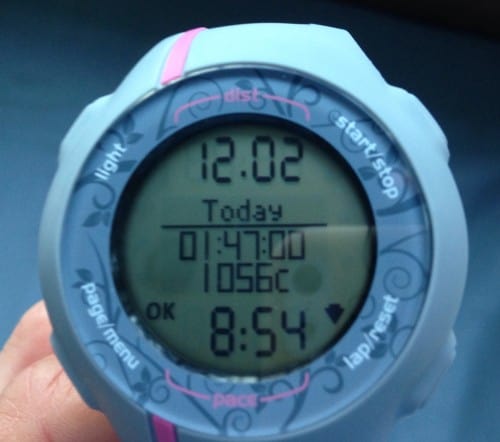 The roads were so icy on Sunday morning that any plans we would have had were off and it extended my lazy weekend even further.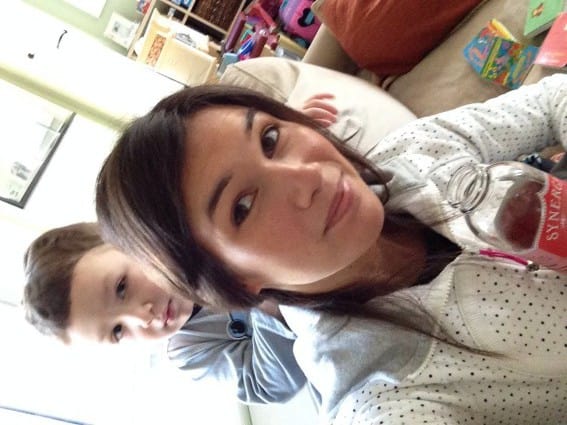 My husband took the time to clean the garage – looks like fun, right?  I'd rather just blog about it.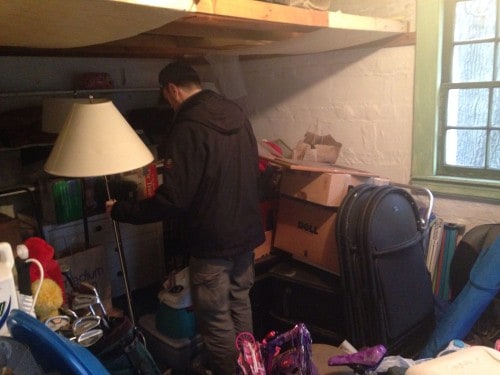 And, of course, my kids jumped on the furniture and flipped through classic children's literature watched the Disney channel.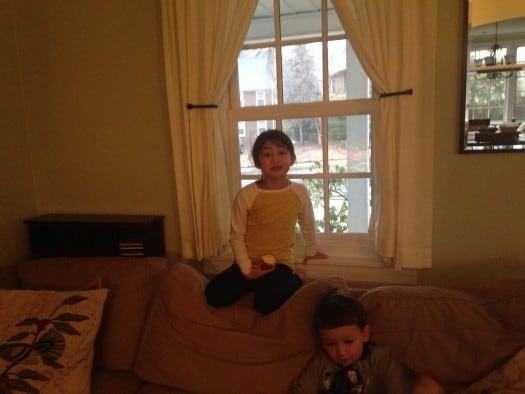 In the picture above my daughter Emily looks really happy.  She's eating an apple and asking if we can please make donuts today in our new donut pan.
Yes, of course I was the grown-up adult who purchased that donut pan
when I needed to get up to $35 on Amazon for free shipping.  But, she's the kid who's been asking at least once every day since we've had it to please-mommy-let-this-be-the-day-we-make-donuts-and-why-would-you-torture-me-by-buying-a-donut-pan-and-then-not-using-it? Grown-ups suck.
She's not actually using that language but it's clearly what she means each time she asks.  Which got me thinking about the issue of kids, paleo kids, kids and treats, and kids and paleo treats.
While my kids don't eat fully paleo (I explain my thoughts here and they mostly haven't changed) they do live in a household where most of what they're getting to eat is paleo-ish and definitely not what most would consider processed junk.  They are kids that ask for plantains and sweet potato fries and think of these things as dinner staples.
I've noticed, not surprisingly, that they each have their own "paleo kid personality type" and I thought it'd be fun to go through these so you can see if YOUR kids fit any of these.
Daughter # 1 – Diana – If Paleo means more bacon, burgers, and fries then sign me the heck up!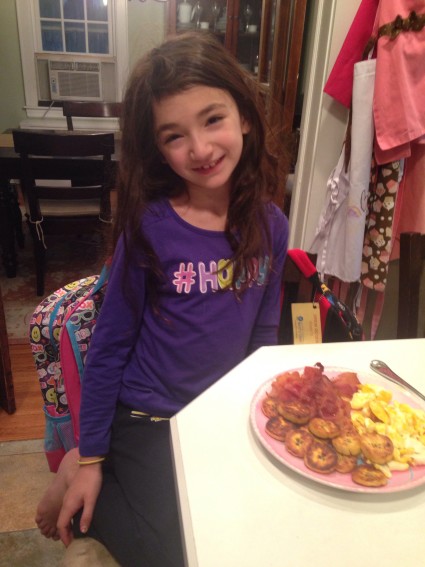 Also known as "the child who never liked pasta, milk or cheese", this child is all about Paleo because it means she gets unlimited access to all her favorite foods.  She's also the kid who complained about eating the burger bun, wants seconds of meat but doesn't like mac and cheese, and never even liked juice.  Who is this kid anyway?  Loves roasted broccoli and is happier eating big meals over a lot of snacks.  This kid was born paleo and it just took me a while to realize that I should feed her this way.
Her views on paleo treats: "I like them." "But I like meat more."
Daughter # 2 – Emily  – Paleo means pancakes that taste weird.  I didn't sign up for this so please pass the gluten free mac and cheese.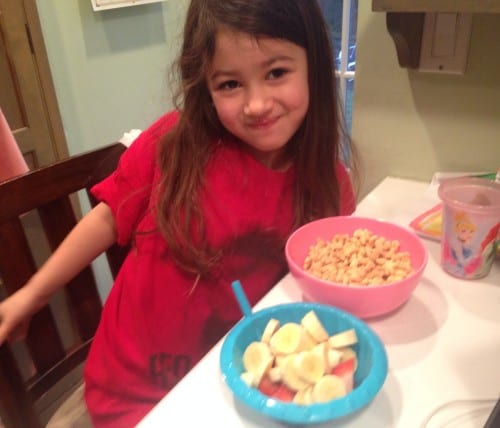 Also known as "the child who would eat fruit and pasta for every meal", I would never restrict this child's diet to full paleo.  She loves fruit and eats it all day, cucumbers, peppers and carrots make her happy and without cheese, milk and yogurt she might not eat any fat and protein at all.  Burgers, Applegate hot dogs or sausage work for her for dinner along with plantain chips (proof that anyone would happily eat plantain chips) and she genuinely gags on cooked veggies.
Her views on paleo treats:  "They are the best part of paleo." "I like them more than burgers and plantain chips."
Son –  Drew (the little one, age 3) – Everything in moderation dipped in ketchup.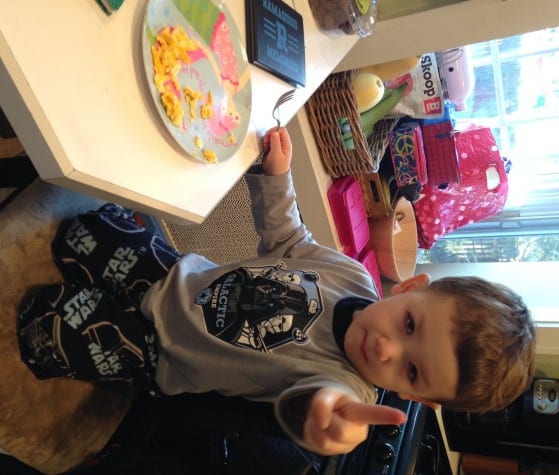 Also known as "I don't know what paleo means and I like a little of everything, dipped in ketchup", this child just eats what he likes and does not waste his time eating.  Scrambled eggs and fruit make him happy, and yogurt, cheese and orange juice also make him happy.  Organic ketchup or marinara sauce is always on his plate for dipping and he wants plenty of "refills."   The only meat he eats without ketchup is sweet Italian sausage.  He spends about 2 minutes on any given meal and not a second longer.  No patience for veggies of any kind.
His views on paleo treats:  I love cookies!  And brownies! (jumping up and down.)
The rest of this icy/rainy Sunday at home will involve paleo donut making – hopefully a project that we can all be proud of in the end!
I'm linking up with Katie for MIMM today because at the end of the day there is nothing more marvelous than spending time with my happy and healthy children!
And, since by the time this post is published I will be on my third day home with them due to the long weekend, I am keeping my head up and staying positive because that's what we mommys do on long weekends 🙂 Stay positive and try to forget that your house looks and sounds like Chuck E. Cheese's on a Saturday at 6pm.
The mess will be long gone someday but the babies will be too.  As hard as it can be to appreciate these little-kid years, I have enough under my belt now to understand now why it's so important to.
Do your kids have food personalities?
How often do you bake with your kids?  Do they enjoy baking or just eating the finished product?
Was your weekend lazy or busy?