While I didn't attend the entire Paleo f(x) weekend, I did get to participate in their "one day business mastermind event" – Paleo Fx Health Entrepreneurs.
I clearly remember signing up for this event wayyyy back over the winter in a sort of low moment when I realized I had no clue what I was doing with my blog, and yet, I was spending every waking moment on it.  At the time, I think I was hoping I could swing the whole weekend, but, as it turned out, it seemed best to just go for the one day, soak in all the genius, and walk away with some new goals for my blog/business.
I still have trouble calling this blog a business, I have to admit, and I needed to face the fact that if it IS a business, I must begin to treat it like one.  Of course, up until VERY recently (maybe last week?) I'm not sure I really understood what that meant, at all!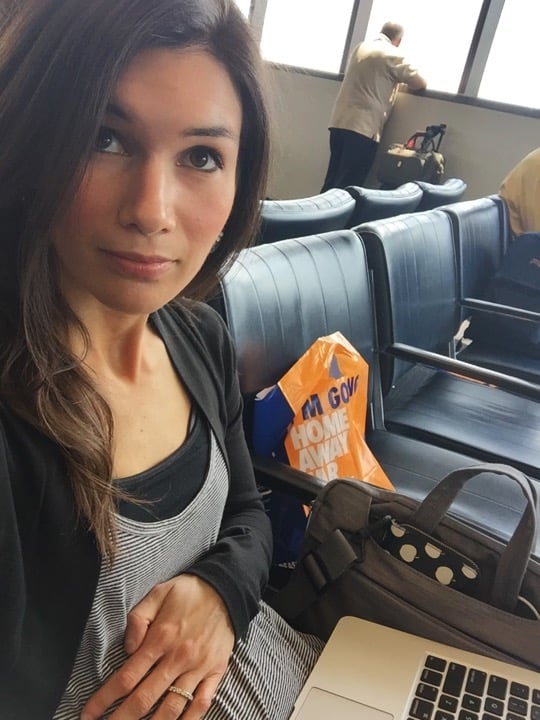 So, off I went to try to figure some of it out.  With the added bonus of getting advice from a few of my "Paleo idols" – including Melissa Hartwig (Whole30) and Sarah Ballantyne (The Paleo Mom) plus actually meeting them in person.  To say the event exceeded my expectations would honestly be an understatement.
Right off the bat I met some incredible people starting businesses just like me!  Woohoo!  A few of them I recognized as fellow bloggers – Jessica and Stacie from Simply Nourished Recipes, Michele (just like me with 1 "L") from Thriving on Paleo, and Brian from The Sophisticated Caveman. Others were completely new to me, and yet, we were happily chatting immediately.
Highlights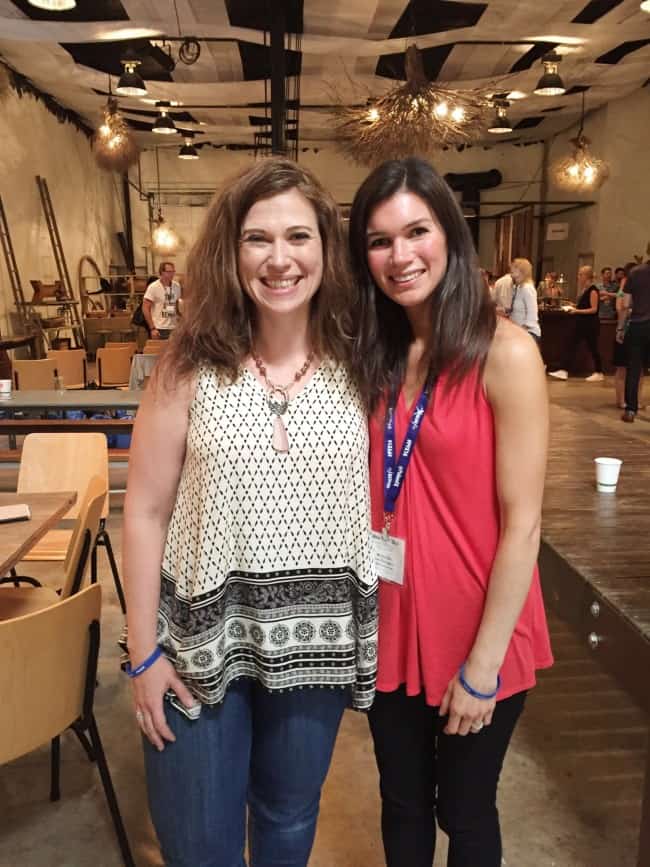 The morning was filled with talks and the afternoon consisted of two small-group sessions – we got to choose which speakers we were with prior to the event.  I knew I'd have a ton to learn from Sarah Ballantyne since she started up accidentally, as she reports, after healing herself through food and needing an outlet for the experiences.
Later on I wound up chatting with her about all things "Paleo Mom(ma)" related – real life stuff – and I have to say, it was extremely helpful for me to just be able to talk to someone who's had a ton of success in her business and yet is still a very real mom like any of us.
Sometimes when I think "business" I think shiny, polished, and perfect – things that I'm really not comfortable with this blog ever being.  The whole "live messy" part of my tagline sort of conveys that, I guess!  Anyway, Sarah's talk about authentic marketing really addressed this in ways that made a lot of sense, and bonding with her was a big added bonus!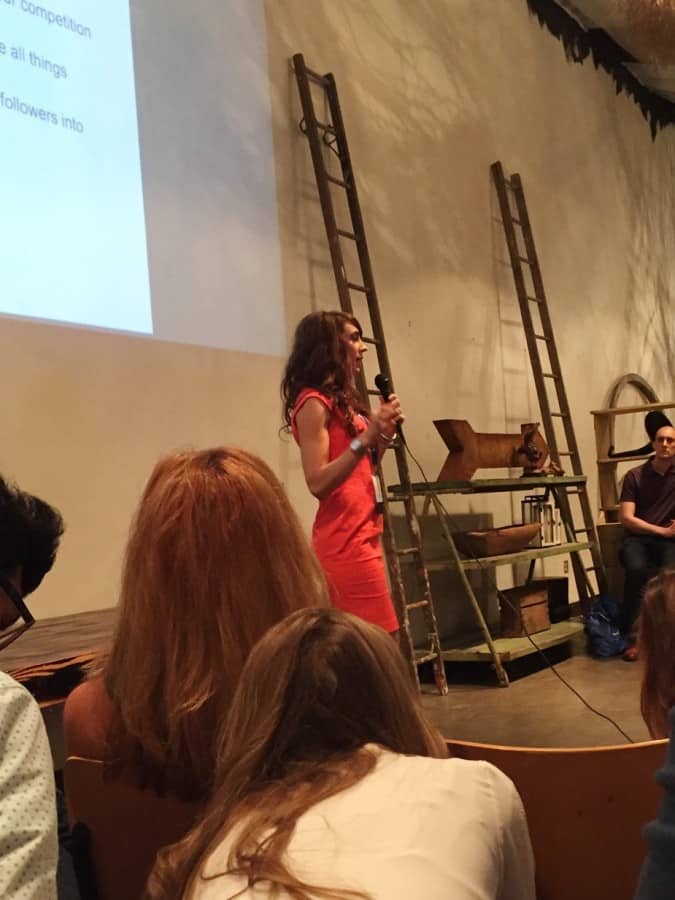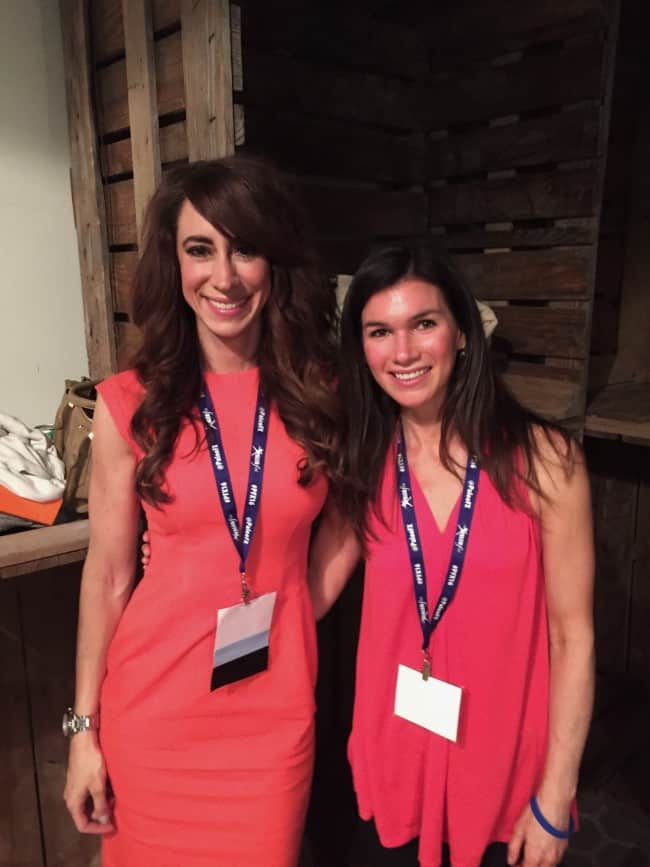 Another huge highlight was hearing from/sitting with/meeting Melissa Hartwig of Whole30 – since many of you know that my first introduction into Paleo was through her book It Starts with Food.  Literally guys – I found out about Whole30, bought the book, and then STARTED the Whole30 all within 24 hours back in November 2013 and have been a fan/follower since.  Clearly she might have a clue about what she's doing.  Plus, she changed my life, just like she promised 😉
Anyway, Melissa's talk and group session were all about using social media as a business.  I imagine I can't be the only person who feels overwhelmed by social media often and not sure what to focus on.  It can be a huge time drain whether you have a business or not, and with limited hours in the day I need to learn how to be smarter with it.  Quality, quantity and yes, I need to start making videos!  Plus get on Snapchat.  My username on there is paleorunmomma but I haven't posted anything yet, perhaps today?
Food
I can't write this post without mentioning food – after all, typically traveling means freaking out about what to eat, but not this trip!  If I could've taken home steak and deviled eggs in my laptop bag, I would have, trust me.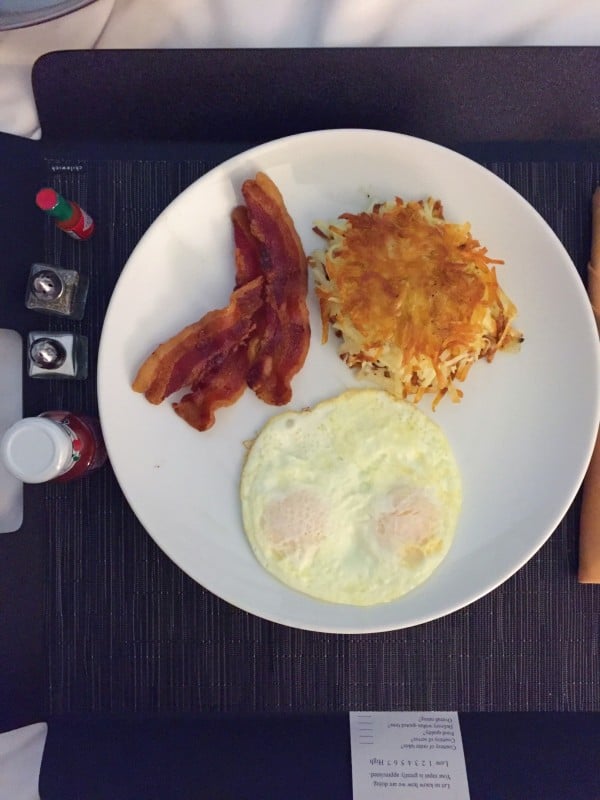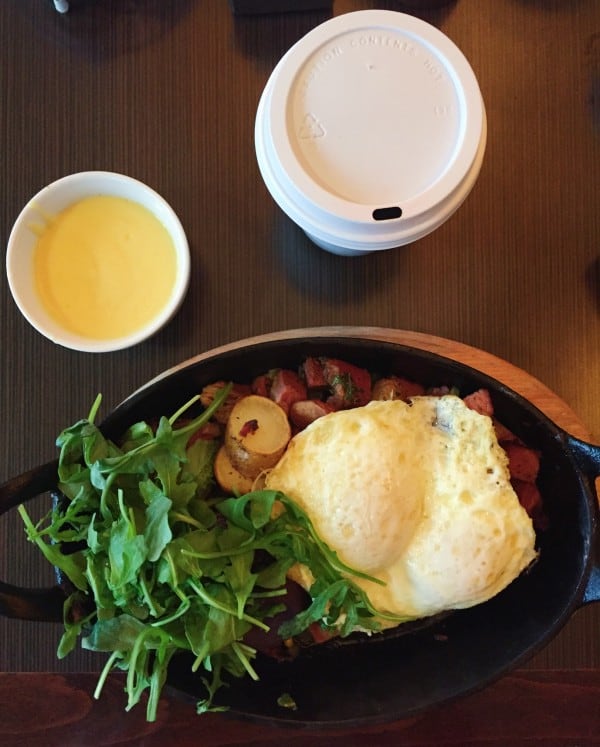 To start, my hotel food was awesome.  Fried eggs over medium, bacon, a corned beef hash – it's like they cooked it all JUST for me.  I might just have to find a hotel closer to me to escape to for a night just for the room service.  Worth every penny for someone who literally cooks 4 times per day on average!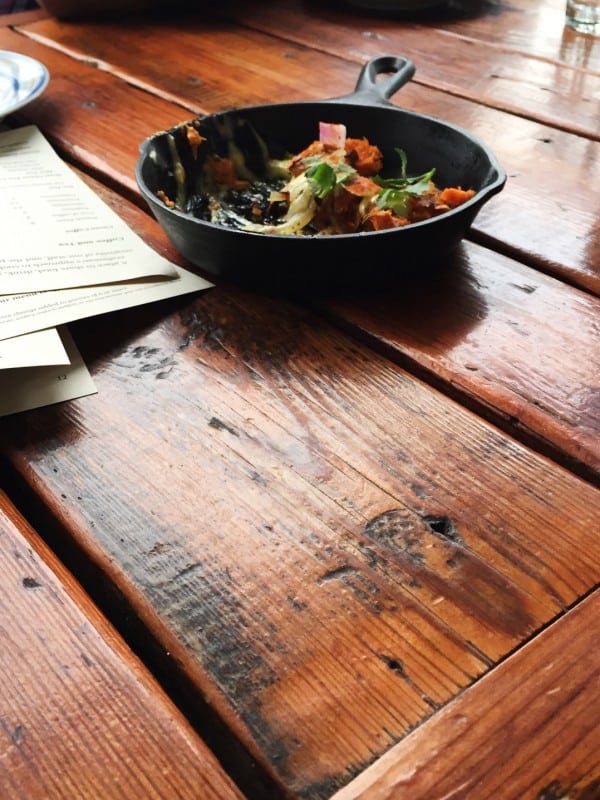 Dinner with some of the other attendees Wednesday night was at Odd Duck in Austin – lots of small plates and they marked up the "Paleo" items on the menu for our group 🙂 All I wanted was to take this cute little cast iron skillet home with me.  Might have to order one or two on Amazon!  I have just a bit of an obsession with cast iron skillets.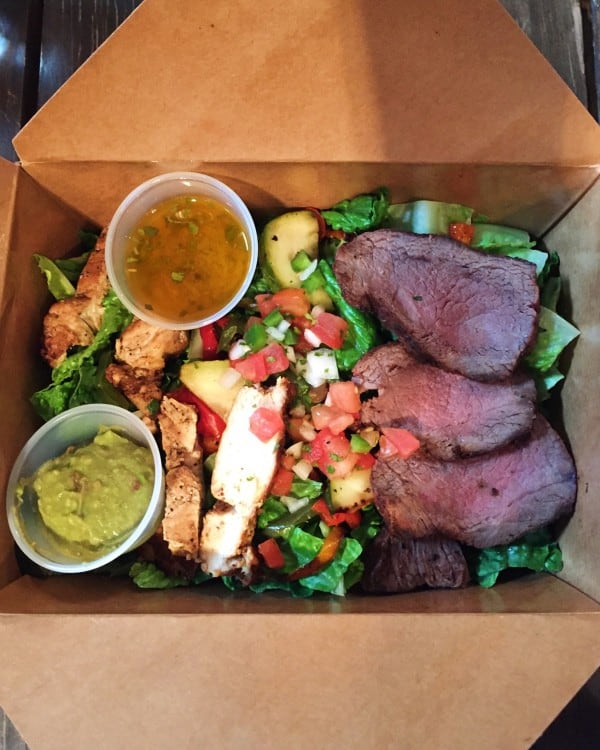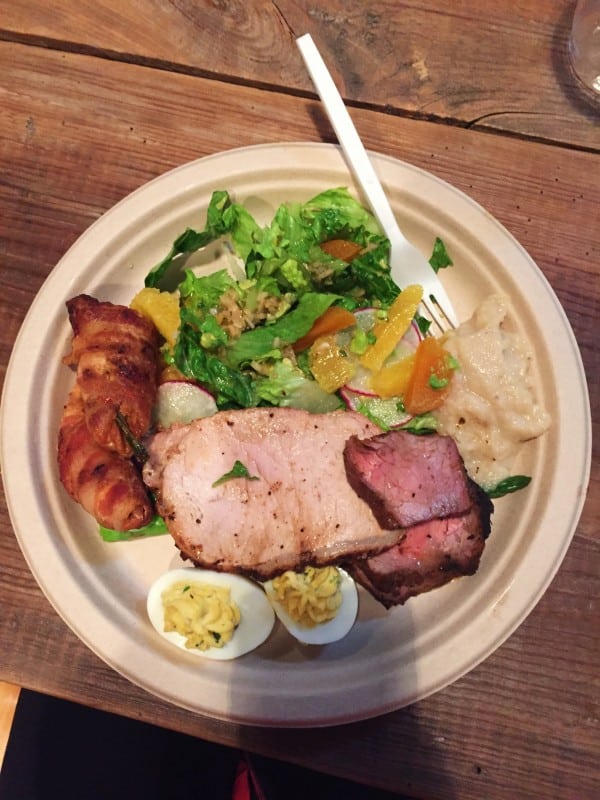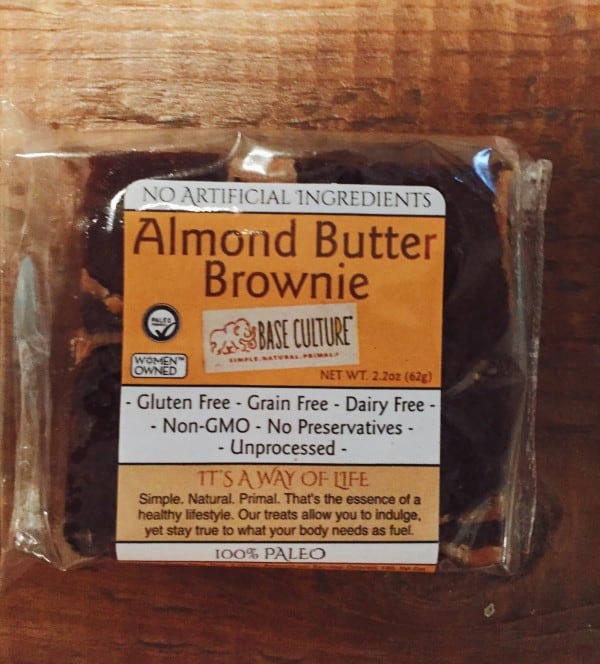 As for the rest of my meals – they were awesome – need I say more?  Guac, spicy bacon wrapped chicken, deviled eggs, steak, pork, lots of greens.  Plus an almond butter brownie!  Before I saw those, I was maybe a little worried about the dessert situation.  But alas #paleobrowniestotherescue! #havenofeardessertishere!  Chocolate just seems to bring out the best of my hash tagging abilities.
I almost didn't attend the Internet Marketing Party which was a collaborative effort with Paleo f(x) as the "opening night soiree" but rallied and made it there since I figured I needed to take in everything I could for the short time I was there.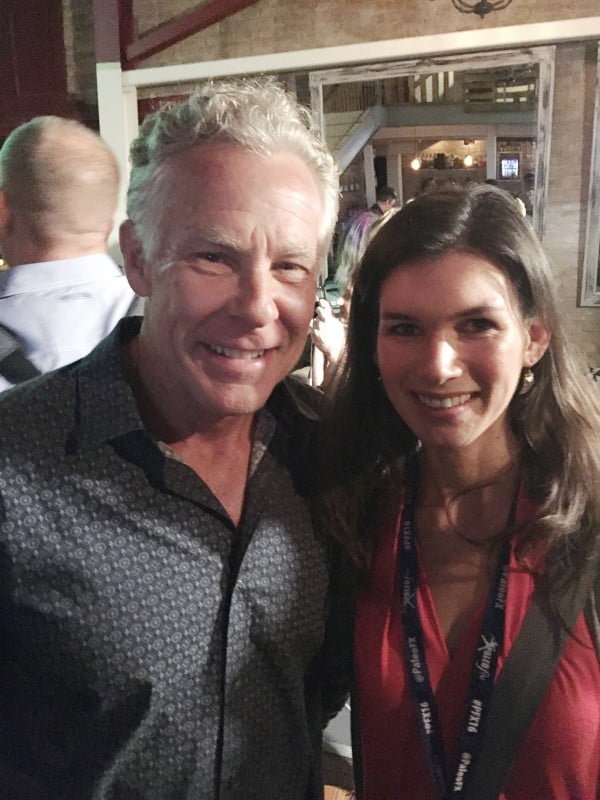 Good thing I went, because I got to chat with Mark Sisson of Mark's Daily Apple – my first resource as a Paleo runner, coming off of an injury and trying to figure everything out.   Completely awesome, plus the advice of the panel regarding online marketing drilled over and over into my head exactly what I keep needing to hear about taking this blog to the next level.
Big Takeaways
Little things stuck with me throughout my time there, here are the top 3:
Gut Check Everything – I've found myself going against my gut/original purpose in order to please more people/be something for everyone and I realize that's not helpful longterm, for anyone!
Personal versus Intimate – I sometimes don't know the difference.  Prolonged blogging (that started as a hobby!) can have that affect!
What business do I WANT to run? – A question I'm still mapping out the answer to.
The wheels are spinning!  I'm hoping to continue exactly what I'm doing plus reach more and more of you to come for the ride along with me.
If you're not already receiving my emails, you can sign up below – I'm planning on doing a bit of an overhaul to my newsletter so you won't just be receiving my posts every day, but rather exclusive subscriber-only content.  It's in the works!

Have you thought about attending Paleo f(x)?  
I'll definitely be there for the full weekend next year.  So many incredible people, brands, products, speakers – everything.  It's like Paleo Disneyland except better than Disneyland, in my opinion 😉
Linking up with Amanda for Thinking Out Loud