Cooking Paleo or "real food" style is fun, delicious, and a whole lot faster and easier than you might think!  Did I mention how delicious it is?  Read on to find out my best tips on Paleo cooking for beginners and make Paleo meals that exceed all your expectations!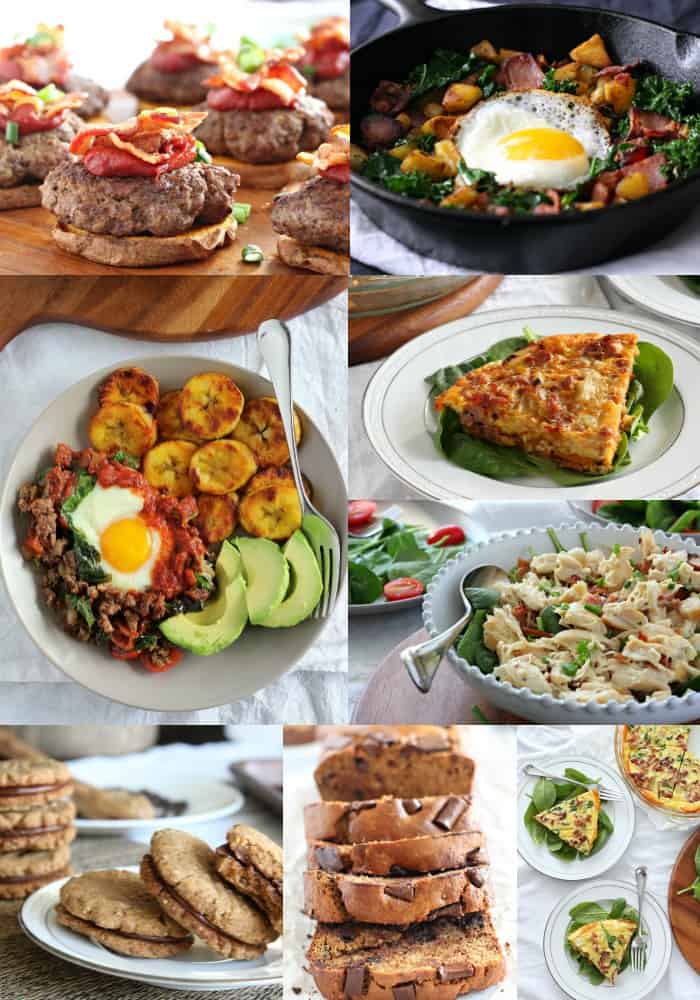 I do not come from a family who cooks (hahahaha!)…like even a little bit. I grew up on takeout, TV dinners, and frozen pizza. My parents have "interesting" ways of eating, and none of their peculiar practices ever included eating actual food.
Busy parents + no clue how to cook in the first place + not prioritizing food = I ate crap my whole childhood (don't feel bad you're forgiven guys.) At some point in college I just got sick of microwaving one disgusting lean cuisine and hot pocket after another and decided to teach myself how to cook.
If you are interested, this is the newest version of the book that really got me started over 10 years ago, and I still reference it today: How to Cook Everything (Completely Revised 10th Anniversary Edition)
It had me start from scratch and really understand the different methods of cooking, what to use, the WHY behind everything, and basically just how to make stuff taste good!
Paleo Cooking For Beginners – 5 Tips to Make it Work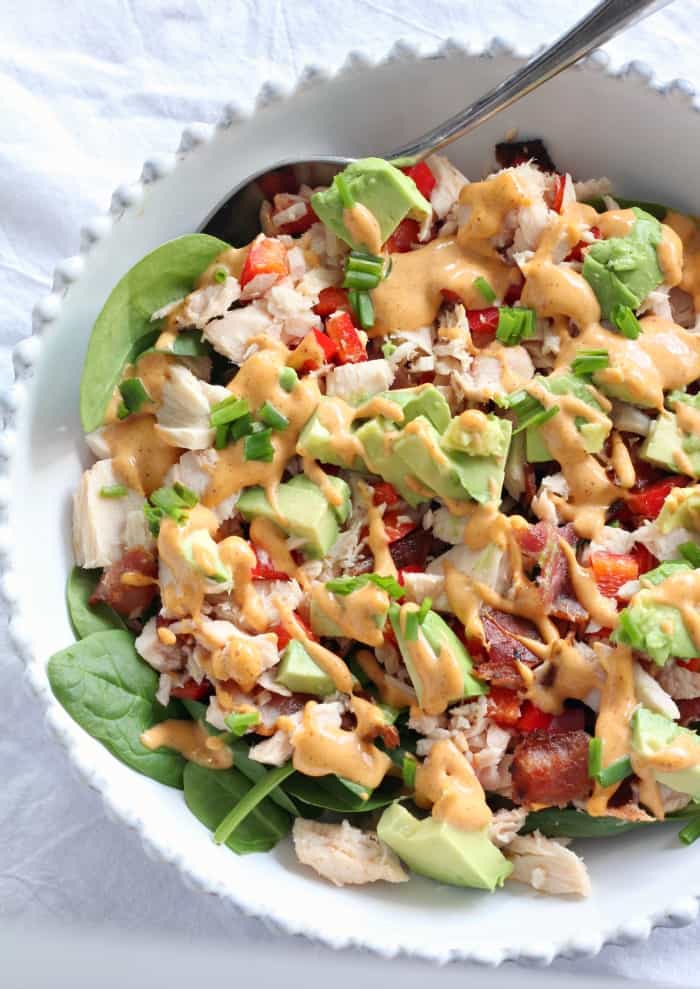 My mom always says I have a "talent" for cooking and I truly disagree. I have a "talent" for knowing what I like, and I have taught myself how to cook what I like. This is actually pretty selfish because I really am only motivated to make things that I like! Luckily other people seem to like the things I cook too.
So how do you "create" a recipe? What is a "recipe" anyway? Where do you start? Here I will walk through 6 of the best practices I have found that help me create delicious recipes. *spoiler, there is practice involved, but not as much as you think.
1. First, think about dishes you absolutely love.
What are the flavors? What is used to make them? Sauces? Meats? Veggies? Do a little bit of research to figure out what herbs, spices, and other flavoring methods are used in some of your favorite restaurant foods or dishes others have made for you.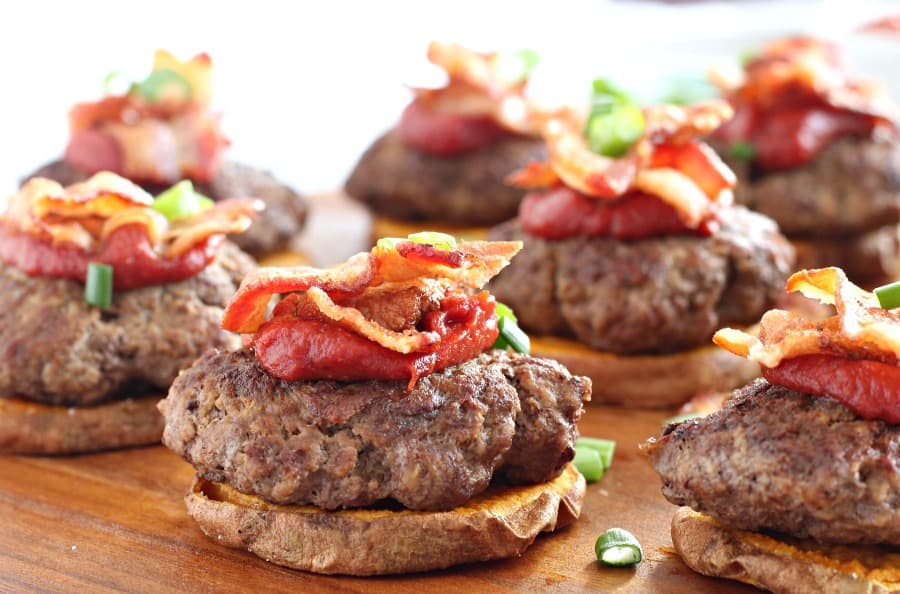 For example, when I started cooking I knew I loved burgers (still do) so I made it my business to experiment with different burger combinations and cooking methods (I actually still use the same method that I learned from the above book!) Mixing with chopped onions or other chopped veggies, broiled, pan fried, grilled, stuffed with various things, cooked in butter and sea salt, think about what you love and experiment. Of course there is some practice here but you have to eat anyway so may as well. Get to know what foods and flavors you really love.
2. Once you have an idea to focus on in terms of a type of food and flavors you want to incorporate, figure out what method you want to use to cook your dish.
Do a quick google search to figure out the best method for cooking this food if you're not sure. For example, if you want to make a chili recipe you'll have to figure out how and when you'll brown your meat, how hot to make the pan or pot, and when to add each ingredient. If you are cooking a frittata you need to decide the order in which you'll cook your ingredients, how and when you'll use the oven and stove and at what temperature, and how you'll decide it's done. While there is no right or wrong in terms of flavors, cooking method and timing are very important. Practice is very helpful here too. It took me years before I figured out how to not overcook chicken in a stir fry! Live and learn.
3. Now that you have a general idea of what you want to make and your method of cooking, it's time to figure out what you'll do to make the meal what you want it to be.
Think about the order in which you'll prep the ingredients, and anything that needs to be pre-cooked or pre-made. For example, if you are making something that involved a dipping sauce or dressing, you might want to do that before anything esle in case it doesn't come out right the first time! Think about what will make your meal special and figure out what you will do to make it happen.
Sometimes, that means simply playing around with different spice combinations to get the right flavor, or maybe it means perfect timing at the stove for the right texture/consistency or maybe it's tasting a chili or sauce over and over and carefully adding ingredients based on the flavor. For example, in my Garlicky Chicken Thighs recipe the spices, cook method and timing were what made this different and better than other chicken thighs I had made in the past. Experiment. Something awesome awaits you and then it is yours to keep!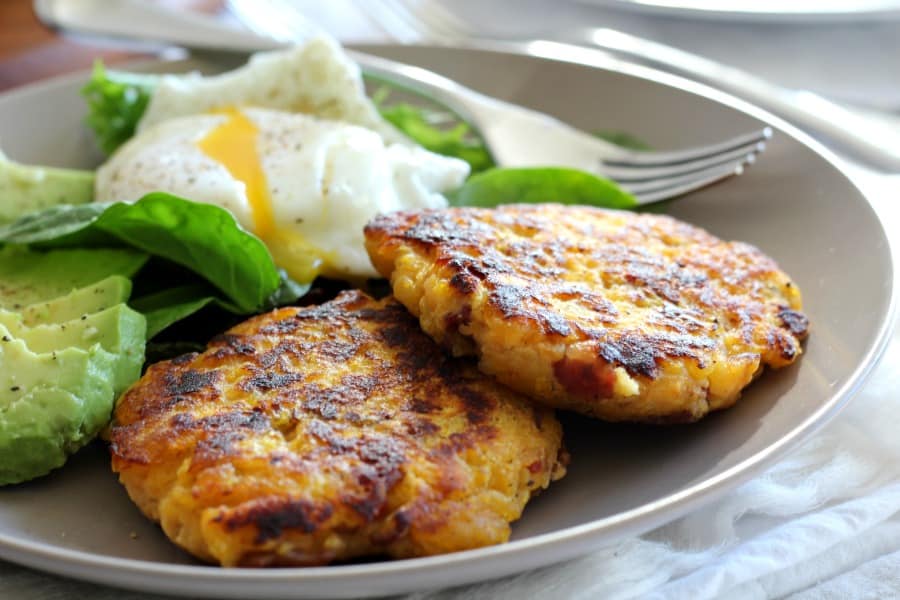 4. Don't be afraid of "cooking heartbreak"
You know that feeling when you've created something that's mediocre or even flat out bad and you feel really sad and let down? It happens, and it means you just figured out something that doesn't work, with an opportunity to learn from it and do it differently next time. This will happen less and less as you get comfortable with cooking methods and also once you really know what you love to eat and what cooking methods work best to create your favorite dishes. One thing I've noticed in my own cooking is that I tend to have better intuition with the meals that are my own favorites, and I struggle when trying to cook stuff that I don't personally love. Don't get stuck in a rut, try new things that you think will be good and you just might stumble on awesomeness.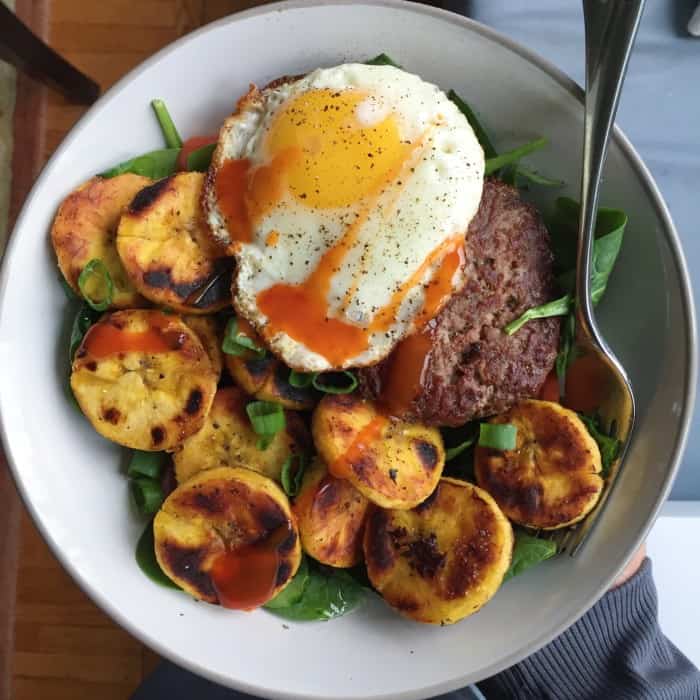 5. Go simple, because small changes go far with cooking.
You do not have to create recipes with double-digit ingredients and complex cooking methods. It's just not necessary to create delicious meals. Great quality food (real, nutritious food) doesn't need much to make it taste great. The right cooking method, timing, and selection of flavors will work better than fine. A great sauce from scratch never hurts either! Many of my recipes are variations of the same basic ideas, but they work, and they are still recipes even though they are not complicated 🙂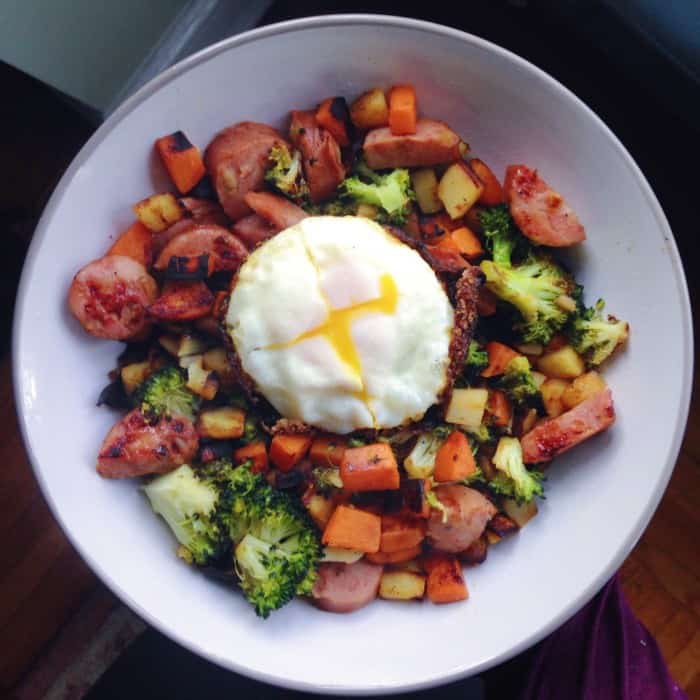 How do you create your favorite recipes? Is creating recipes easy or difficult for you? Any more tips?