I've always been one of those runners who aren't so fond of running on a treadmill, to put it mildly! I've run in pretty extreme winter weather conditions, and, while I can't say it I LOVE layering up, and up, and up, the idea of working out indoors never seemed to measure up to the feeling of freedom I got from running outside.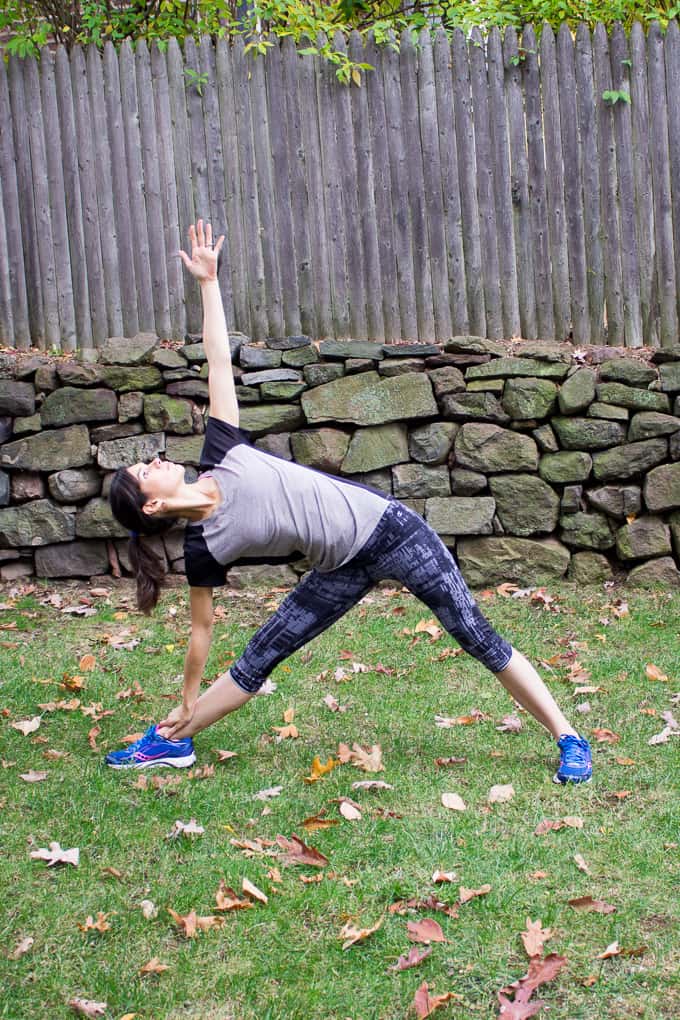 But, like many other aspects of my running and fitness lately, my stubbornness about working out outdoors is changing. Over the past several months, I've started taking a more balanced approach to fitness that feels manageable for where I am in my life right now as a mom and blogger.
I've gotten into the "perfect" (for now) routine of running 4 miles 3-4 days per week, 1-2 day of yoga, one day of HIIT, and one day where I sleep later and do nothing fitness related at all.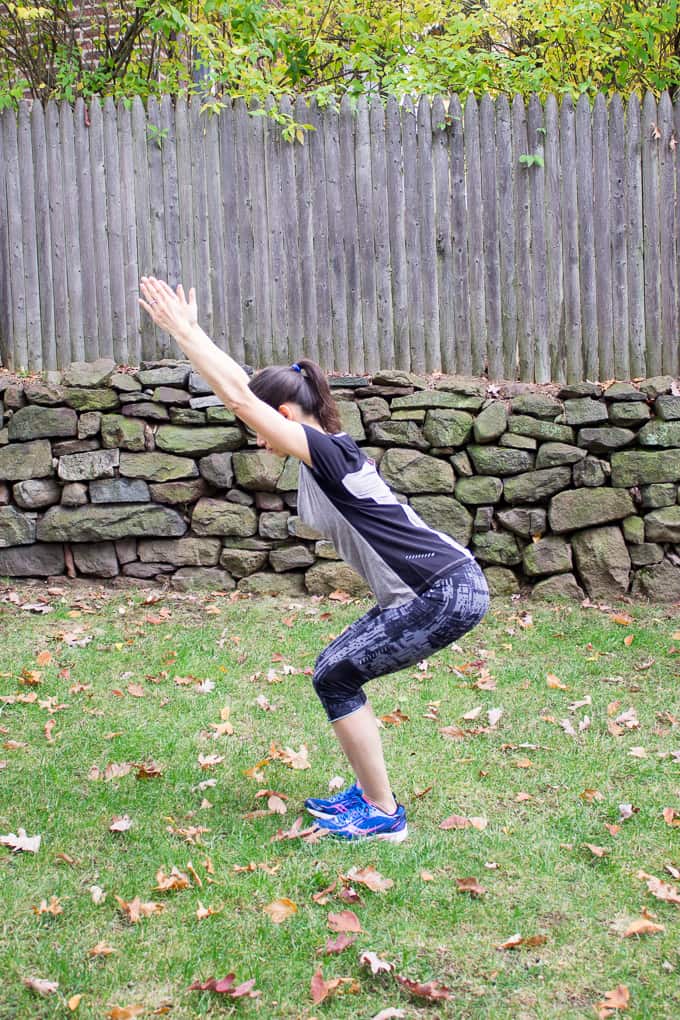 Moving a few days of workouts indoors is a big relief for me mentally in some ways – since without real, tangible race goals, it starts to feel strange heading out day after day in the dark early morning, once winter hits hard.
Outdoor/Indoor Workouts with Vapor X-Temp from Champion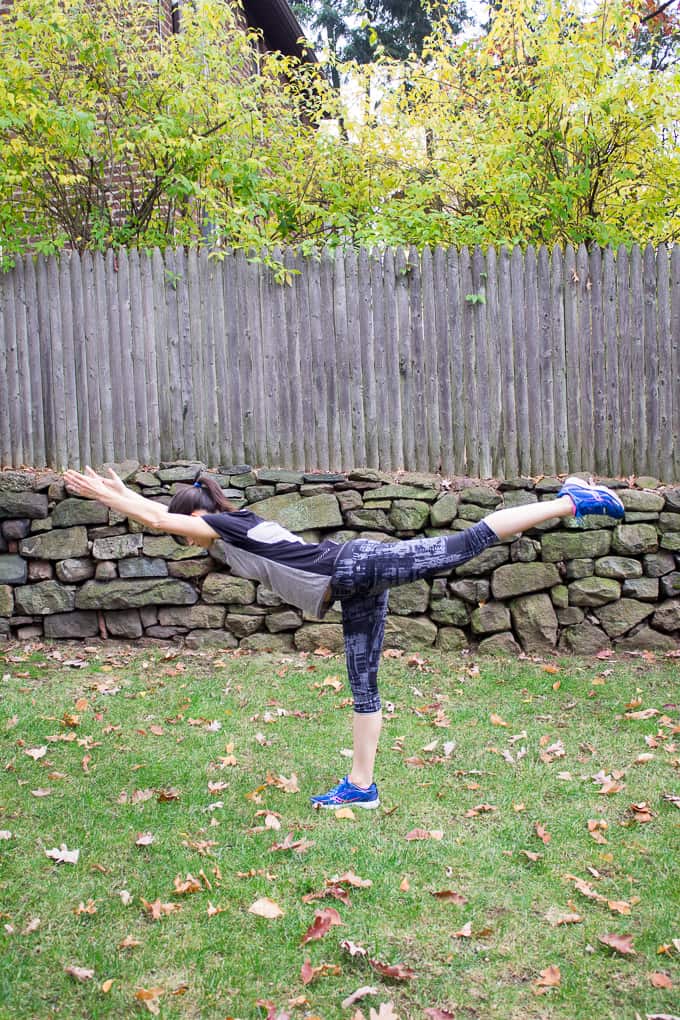 Figuring out workout attire for winter when you're working out both in and outdoors can be tricky, and I love finding pieces that I can layer as well as wear alone for yoga, HIIT, or even on the treadmill (if I dare!).
For the past two weeks I've been loving the Champion Vapor X-Temp Women's Marathon Tee and Women's Marathon Printed Knee Tights. Aside from being really cute and comfy, both pieces also happen to be extremely functional for every type of fitness activity I'm doing lately! From outdoor running in fall weather, to indoor HIIT workouts and even yoga, the Vapor X-Temps products have been my go-to pieces.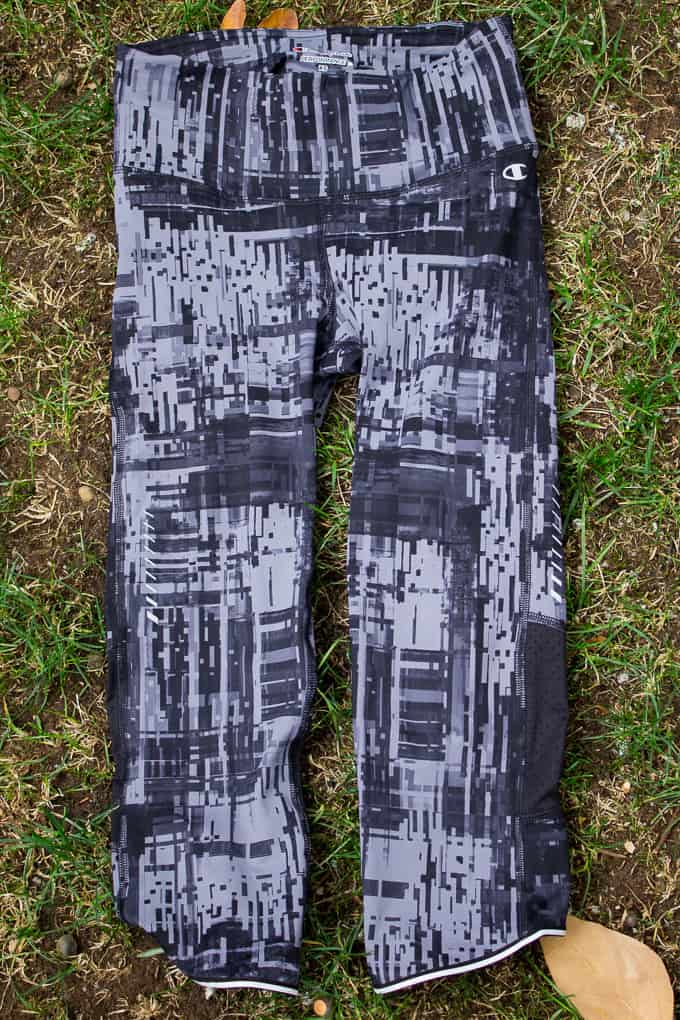 The Champion Vapor X-Temp products have the following key features:
Dries faster as body heat rises to keep cool (the top is SUPER breathable in all the right places)
Wicks moisture from skin (so you won't freeze in your own sweat –> the struggle is real!)
Lightweight fabric for comfort no matter how vigorously you work out – really comfy fabric that never chafes.
I've found both the top and bottom to be seriously comfortable (I especially love the wide waistband and how it stays in place!) and the top is perfect for layering with a running jacket too as it gets colder in the early mornings.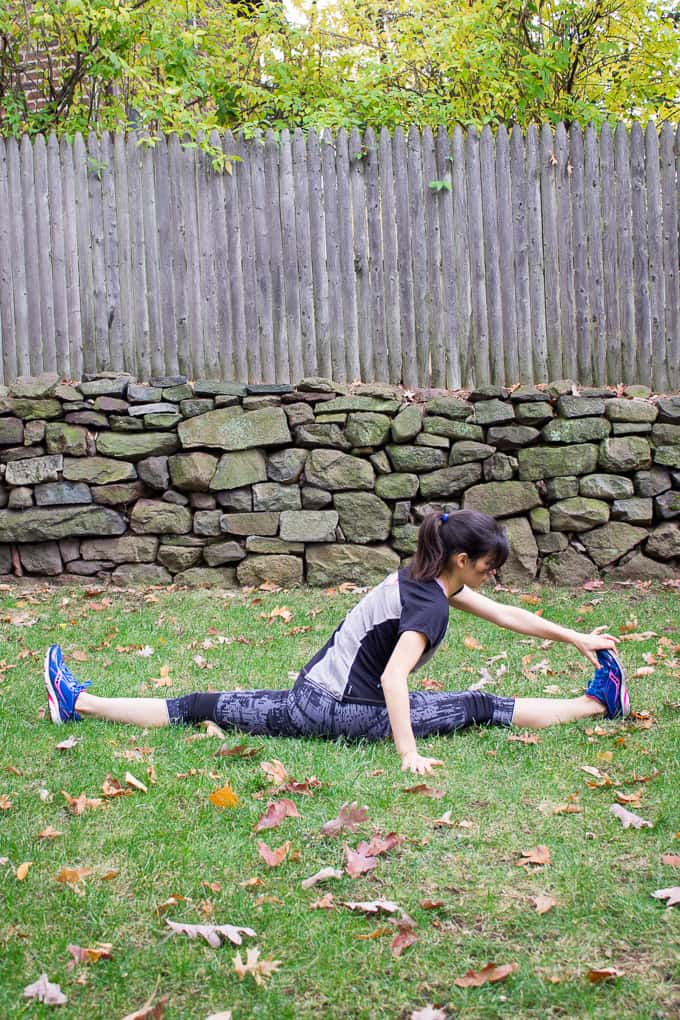 My days for backyard yoga/stretching are numbered at this point so I'm soaking in the fresh air while I still can! I love having the Champion Vapor X-Temp products to take me and my fitness pursuits from fall into winter without missing a beat.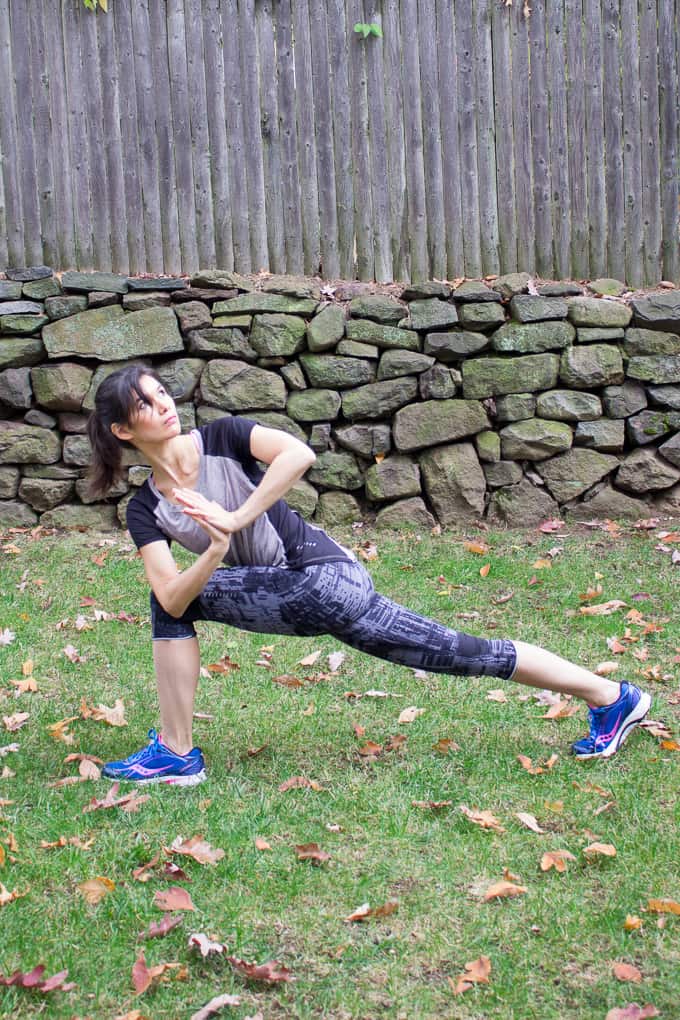 Visit Champion online to check out the Vapor X-Temp products and follow them on Facebook, Instagram, and Twitter.
This is a sponsored conversation written by me on behalf of Champion. The opinions and text are all mine.