Excuse me while I finish drinking the maple balsamic reduction I just drowned my lunch in.   And then please remind me why I don't pour balsamic reduction on all my meals like this because right now it doesn't make sense to me why anyone should deprive themselves of that.  Maple balsamic reduction = liquid ecstasy.  But not really because I think that actually sounds like something really bad.
Of course I'm old enough and dumb enough not to have a clue either way.  What I'm trying to say, is, that we should all be dousing ourselves and maybe our food too in maple balsamic reduction to truly get the most out of every day.   Not complicated.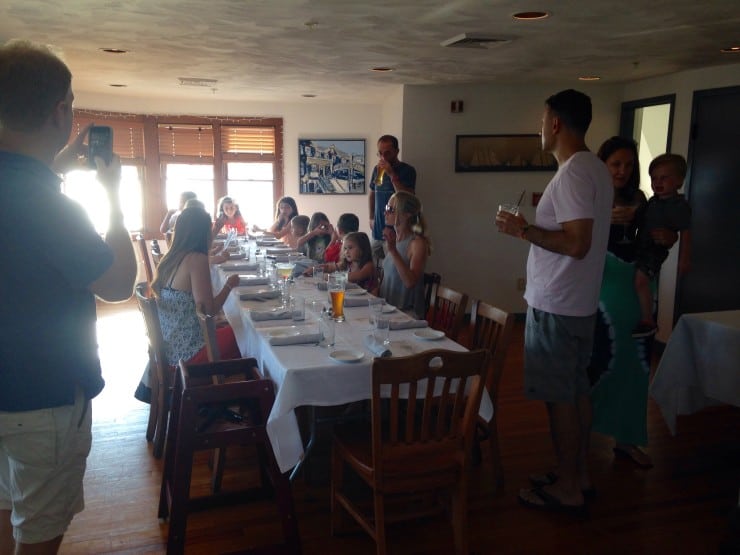 #Partyof19
So I'm back home, after a week of living the life in Cape Cod with 3 other families in one big (enough) house.  #Partyof19 sums up what our trips together are all about.  It sounds all kinds of wrong but it is so, so right.  The kids have fun (all 11 of them) and the grownups have grownup fun too.
These are my best friends, the people who see every side of me, Adam, and the kids, and continue to be my friends.  Trust me, once you've seen all sides of us you might understand how BIG that is.   But seriously, we all seem to mesh with our personalities, parenting styles, humor, schedules, and everything else.   I have a huge appreciation for it and hope we can keep up the tradition of these trips for years to come!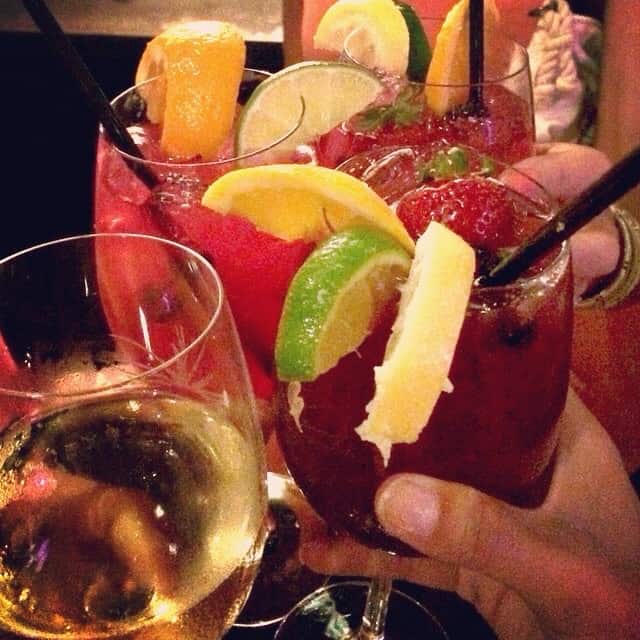 Since at least for me, I know that the grownup fun I speak of isn't so compatible with marathon training, I had planned ahead to have a down week with the least amount of pressure to run as possible.  Good thing, because even with less mileage I was still struggling to get these runs done.  I like to have my cake and eat it too, or in this case, stay up until 2am laughing and drinking wine and still run 6 miles at 6am.
Now is the place to make a cliché remark about how I'm not young anymore and can't handle it.  Truth is I didn't try to do stupid sh*t like that until I was 29ish.  Anyway I still got it done, so I'll give you the rundown and then show you some highlights of the trip!
Monday – 5 miles, 8:42 pace.  I didn't bring my Garmin and instead used MapMyRun to track and map my run (haha.)  Did I mention the whole week was hot and humid?  My car was steamed up each morning when I drove into town for my runs.  I had to use the windshield wipers the whole way, 99% humidity is not a myth!
Still, since running is 90% mental I've decided, even with no sleep, alcohol running through my veins, and the muggy air I still ran faster this week overall somehow.  It is confusing and strange, I just don't know. Maybe I just wanted to not be running and therefore ran faster?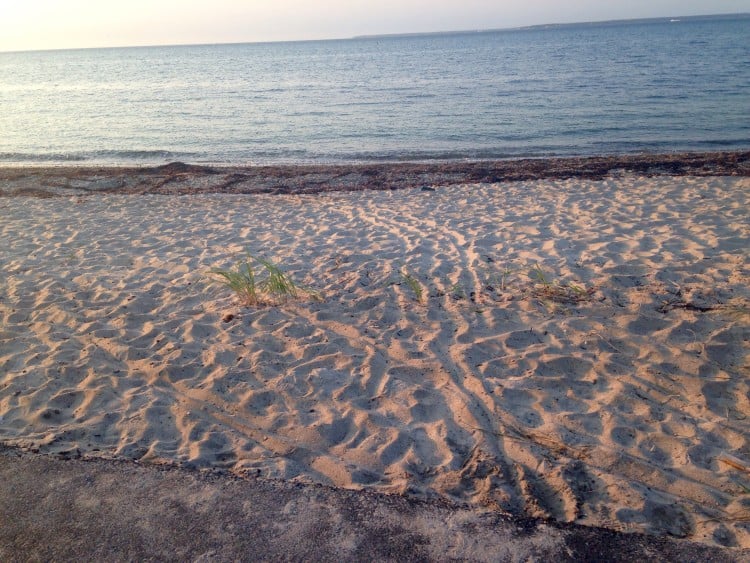 Tuesday – 6 miles, 8:56 pace.  Each morning I drove into the town of Falmouth (about 5 minutes from our house) and ran through town and along the water.  Love how the road itself was so close to the water in some spots!
Wednesday – Our Tuesday girls night out did not stop me from doing my tempo run Wed morning.  5 miles total (yes, short!) with 4 at 7:50ish pace.  At least that's what I went for.  Here were the splits: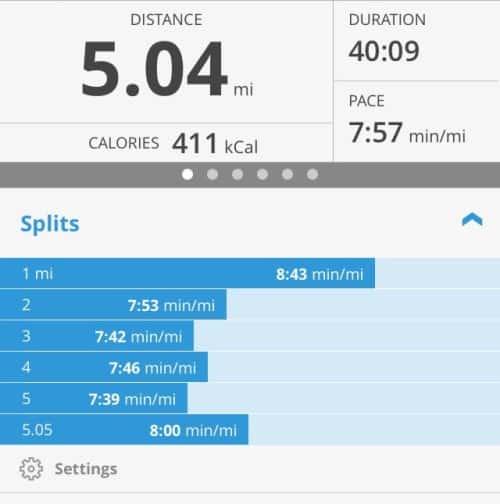 This was a painful run toward the end, but I think since I knew I was cutting a mile off, I wanted it to be a faster one.   I was very glad to get this one out of the way.
Thursday – 6 miles, 9:34 pace.  Okay, by this time the week had caught up.  The run felt fine but I was ready to run very, very slowly by this point.
Friday – 5.26 miles, 9:15 pace.  I really can't be sure if I was even awake for this run.  It was a challenging one after a late night.  By Friday my body was screaming at me to rest, sleep, not run, and not drink.
Saturday – Travel day and rest day.
Sunday – 12 miles, 9:30 pace.  This was earlier today.  I definitely need another day or two to feel normal again.  It was very humid back at home but I think the real reason my legs felt like lead is obvious.  Good planning for the shorter long run being today!  I know myself well.
Post run, after an hour of eating and resting, I did 30 minutes of yoga and it was pure bliss.  Though I didn't have a desire to do yoga while away, my body apparently missed it like whoa.
Summary – 39 miles, 1 workout, 1 yoga session, 400 glasses of red, 300 white, very little sleep.  #I'mnotbraggingI'mashamed.
The fun stuff!
I always joke that people should post the "real" vacation photos.  The bad stuff.  The fevers and the fights and getting lost for 2 hours in the car.  Or the time we tried to catch two different Ferries to Martha's Vineyard, neither option worked out, and half the day was lost.  #Partyof19fail.  Or maybe when 10/11 children were either whining or crying for all of those reasons kids whine and cry.  For the third time in an hour.
But, why should I be the one to start that trend?   I'm just here to brag obnoxiously about some of the fun moments we had during the week.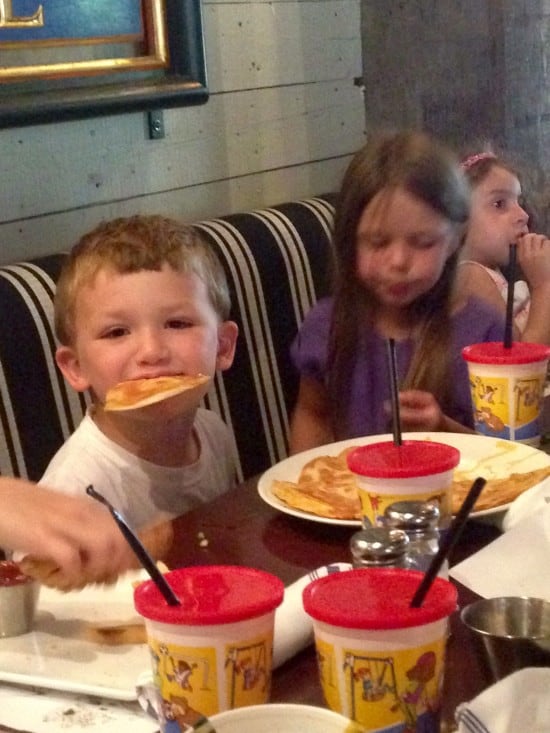 Drew found a new favorite food and it's quesadillas 🙂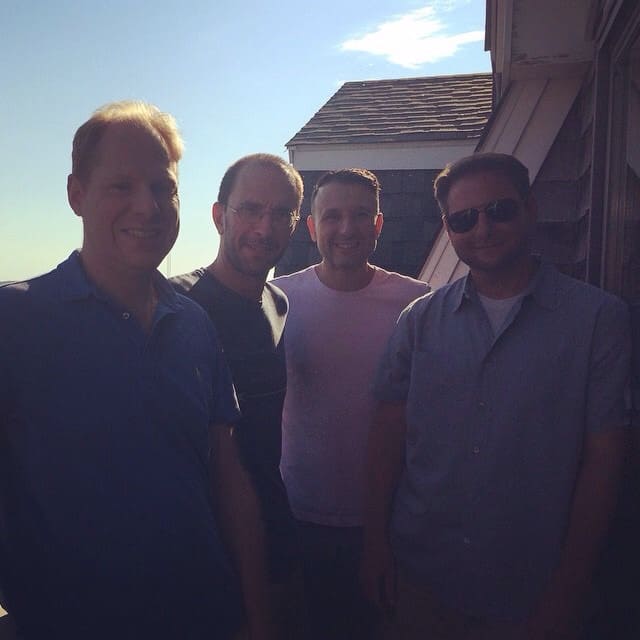 Our darling husbands/the dads.  For real, they're awesome 🙂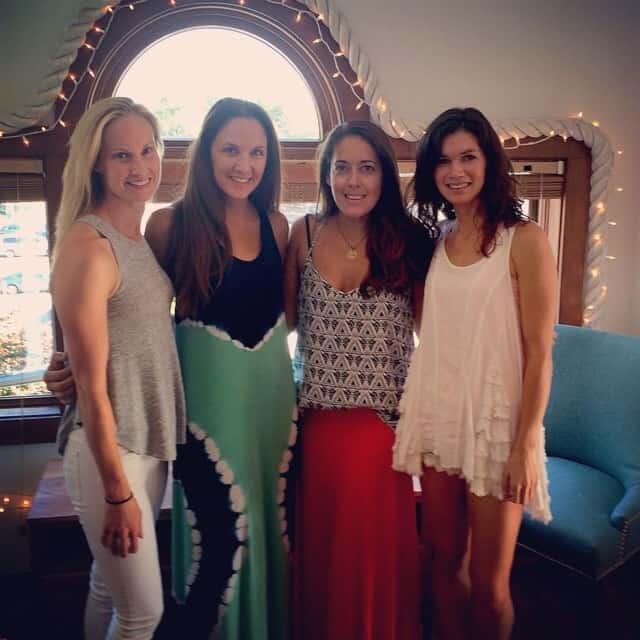 My friends and I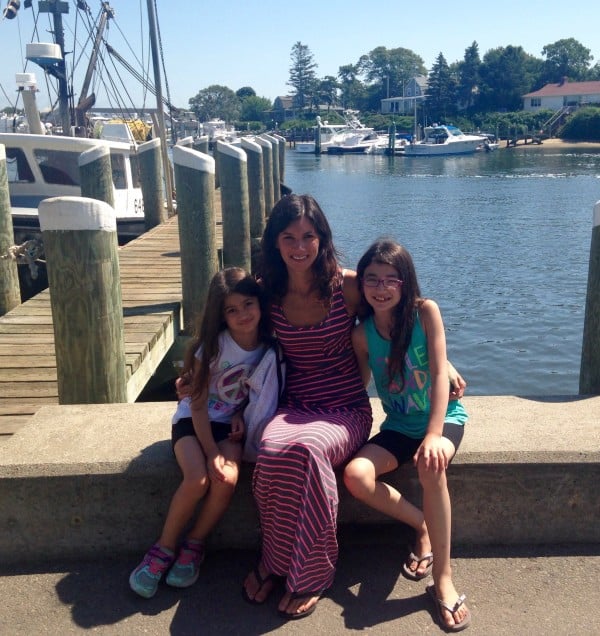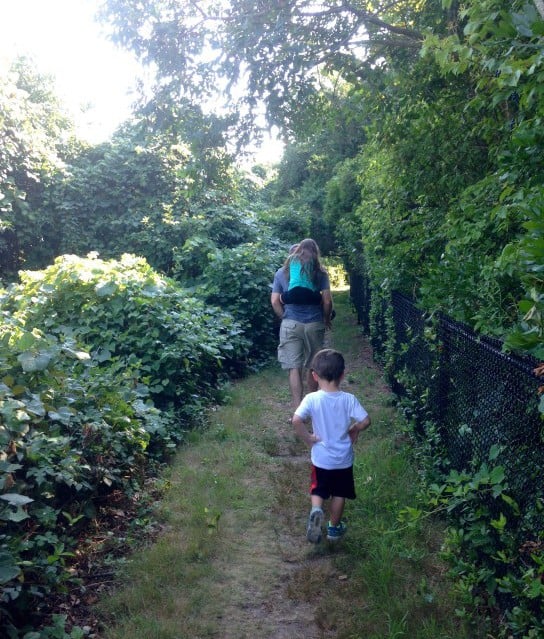 Walking the path to the beach.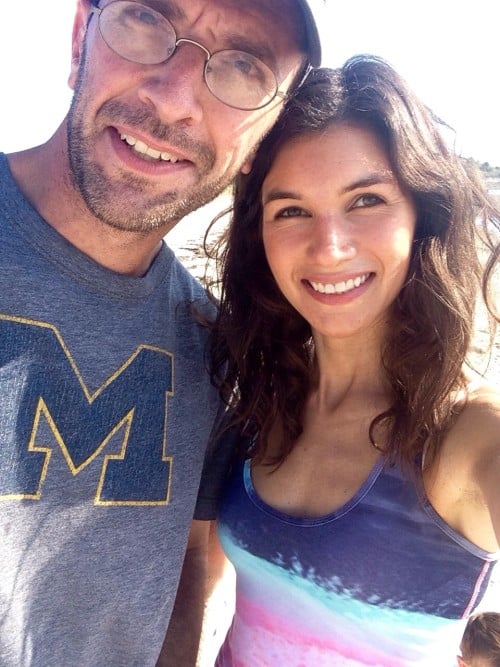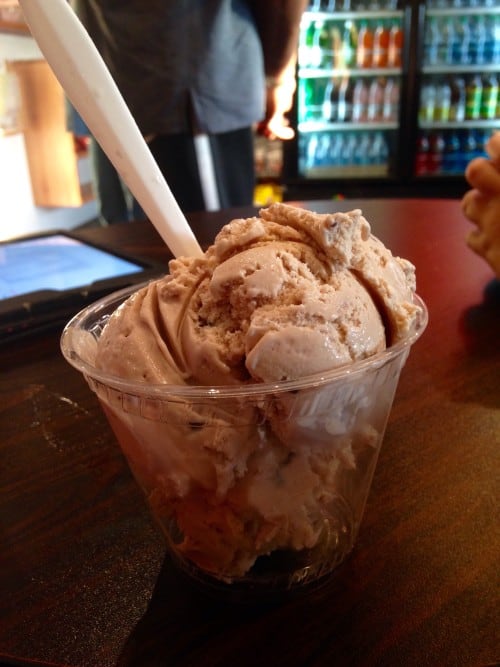 I had mocha chip ice cream!  And no stomach ache.  It's been way too long since ice cream!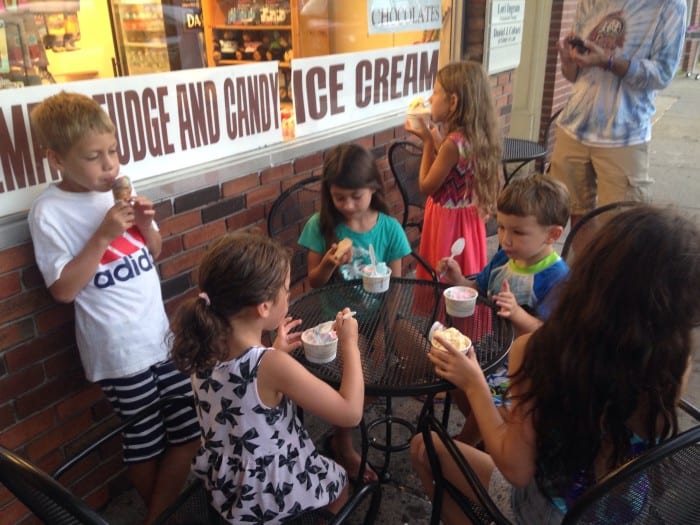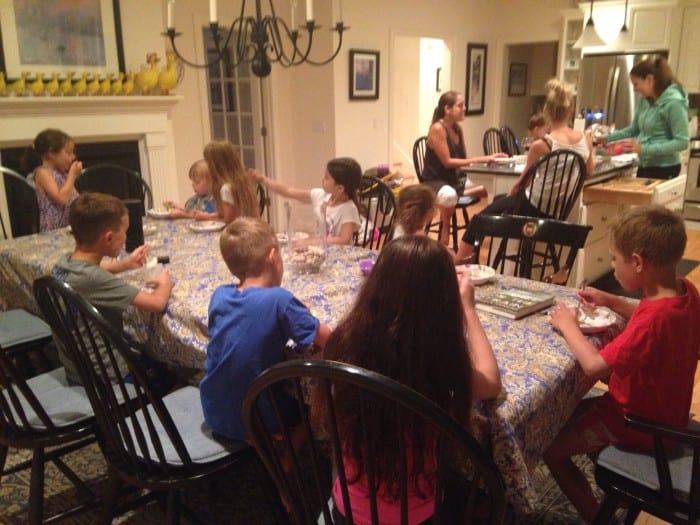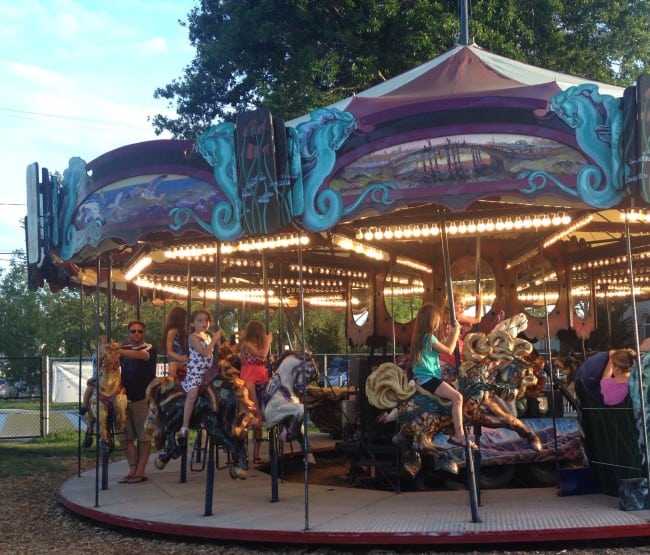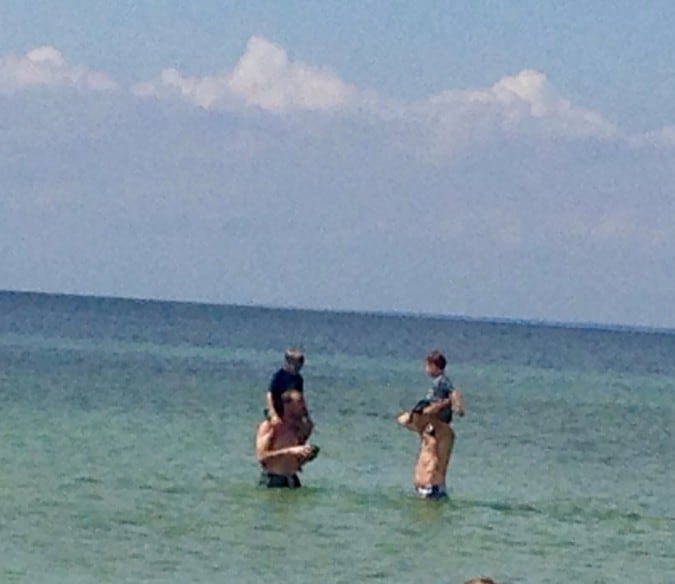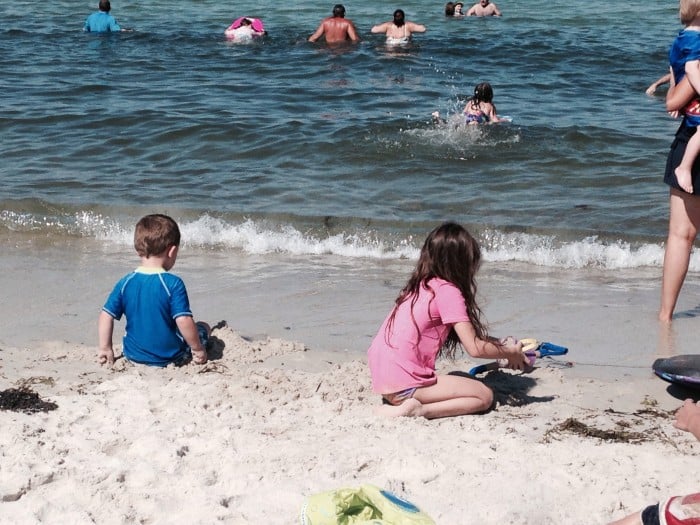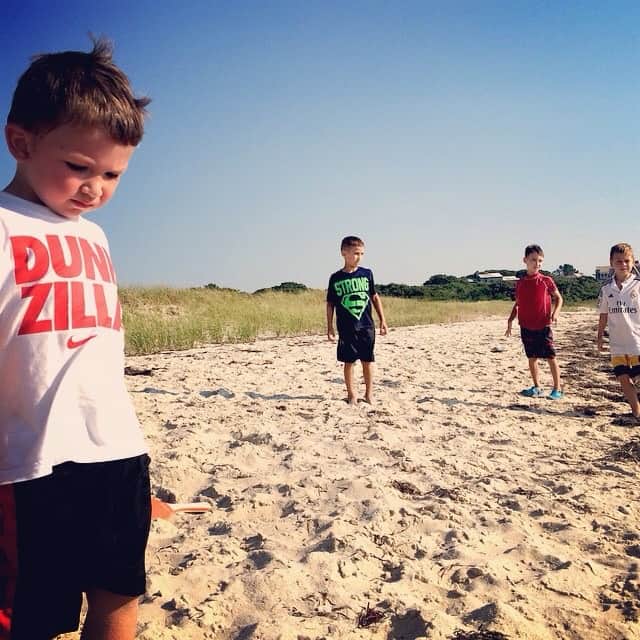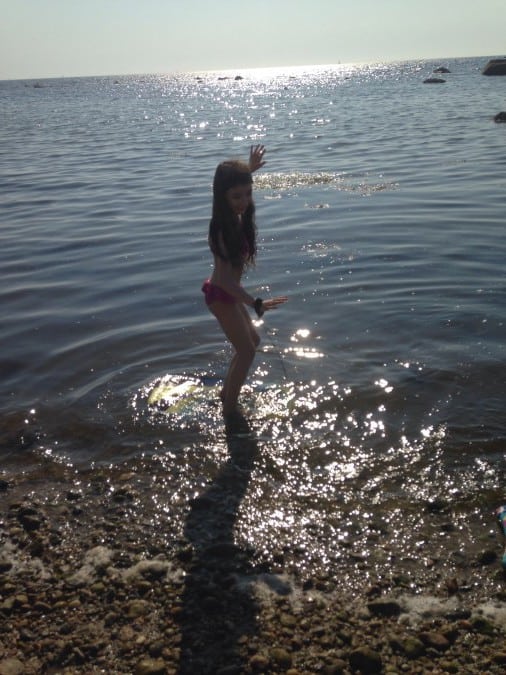 Now I'm getting carried away!  So many great moments and I haven't even looked at Adam's pictures yet. I'll share a few more here and there as I find some good ones.
The end of an August vacation always feels like the end of summer completely, even though we have a little bit more time.  This week all the kids are home and school starts for the older two next Wednesday.  We'll be finding out about teachers today and they're really excited.  I'm starting to feel that back to school feeling I get every year and I need to get focused.  So much for us moms to process during this time so I'm sure you'll be hearing a little about it over the next few weeks!  And don't think I forgot about the liquid ecstasy.  That will surely be showing up in a recipe or two if I have anything to say about it.  Which I do, since duh, my blog.  Happy Monday!
How was the past week for you?  What did I miss?
How is training going for everyone?