I'm so freaking happy to be done with that 22 miler.  It was on Saturday but I'm still fully enjoying the runner's high 30 hours later.  And the food.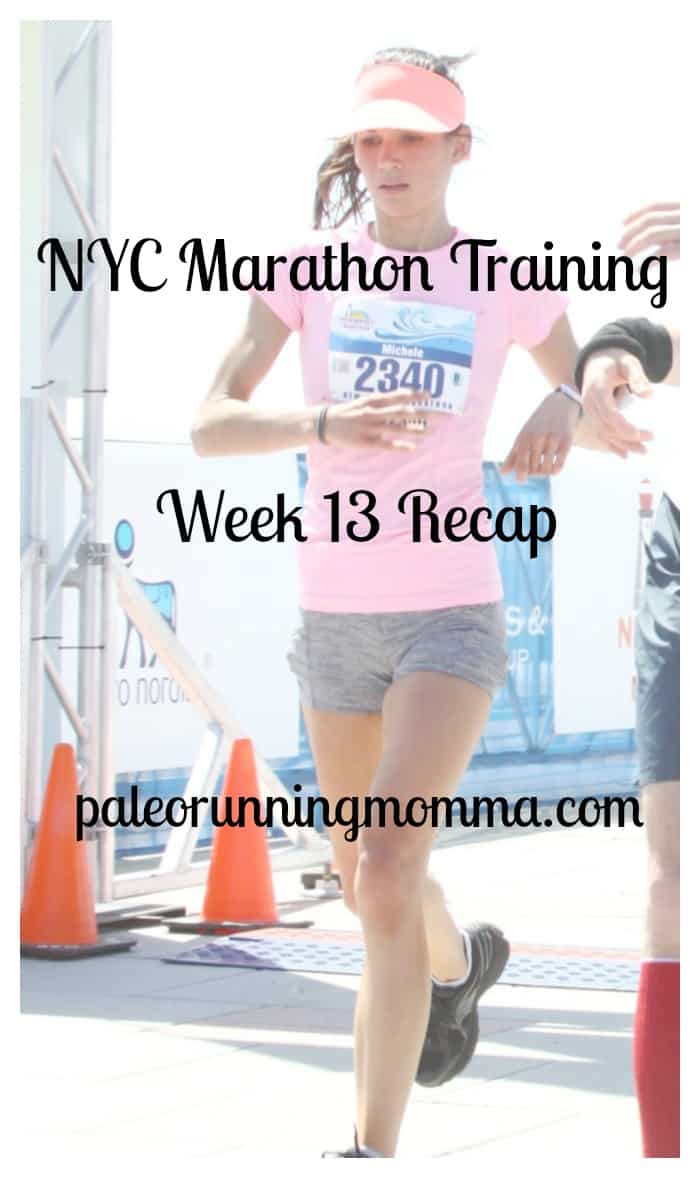 Has anyone else ever looked back on marathon-finish photos and wondered why the camera didn't capture the extreme undeniable PAIN of the moment?!
At the time of the above photo, I legit thought I was going to die, never walk again (in that order) and that my legs had already exploded off of my body.  Yet, my face says "I might be tired.  Or not."  Really my face says nothing.  What the hell is wrong with me?
I am going to try to express my pain full on in my face at the finish of the NYC Marathon.  If I remember. Likely I will not remember.
But let's get into it people!  It's time for my NYC Marathon Training Week 13 Recap.  Oh the build up.  It actually was fine and I have nothing to complain about.  That said, I'll spill the details.
Monday – 6 miles, easy.
I was a bit concerned about having no rest day after my 20 miler last Sunday.  I definitely wasn't feeling recovered, and actually felt sore later in the day Monday, which is really unusual but made sense given I'm used to a rest day after my long runs.
Tuesday – 7 miles, easy.
The original plan was for 10 miles with 8 @ MP, but I decided I wasn't fully recovered from the long run and decided to switch my Tues and Wed plans.
Wednesday – 10 miles total with middle 8 @ MP.
I was worried going into this run because I wanted it to go well!  It did, although if it hadn't I think I would've been happy just to have it behind me.  I was able to keep a 7:50 ish pace for those middle 8 and it felt fine, the weather was in my favor.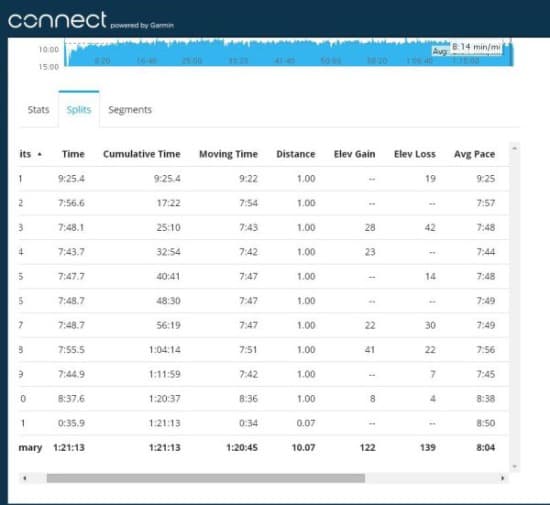 Thursday – 8 miles easy, hilly route.
I felt better on this run than I expected to given the workout the day before, and the cumulative fatigue of the week.  Knowing I had a full rest the the next day probably helped.
Friday – No running and some gentle yoga.  I've definitely backed off yoga recently since I feel like I just can't spend THAT much time on exercise, and obviously marathon training is taking the cake lately.
I'm continuing to stretch and fit in 20 minutes of yoga daily, sometimes using Yoga For Runners: Injury Prevention and sometimes creating my own flow based on what I feel like I need to focus on.  A lot of pigeon pose, downward dog, pyramid pose, and triangle pose!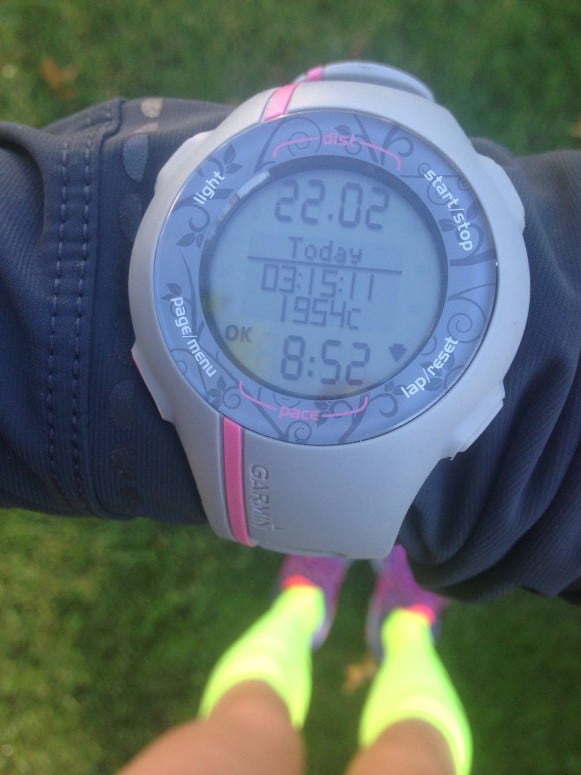 Saturday – Long run – 22 miles with the last 6 @ MP.
I did not even think about the last 6 until I literally got to mile 16.  I just couldn't let my brain go there, just swallowing 22 was hard enough!
As it turned out, the first 16 miles or so were slower than last week's 20 miler – between 9 and 9:30 pace – and then I turned it up and hit the last 6 splits as I wanted to (7:50-8/mile), although I can't say it felt good while I did it!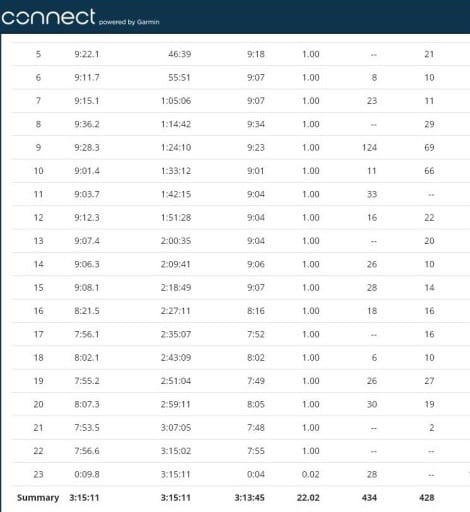 I think I wanted to quit the pace every minute of the last 6 miles, because I was achy all over and my legs were getting that raw, throbbing feeling.  I really had to concentrate to stay in the moment, and it worked out ultimately in the end.  Woohoo!
Sunday – Total rest and loving it 🙂
And by "rest"I mean I'm doing a lot of cooking!  I dove straight into my archives to find a few of the best recipes with the saddest pictures, and came up with these two: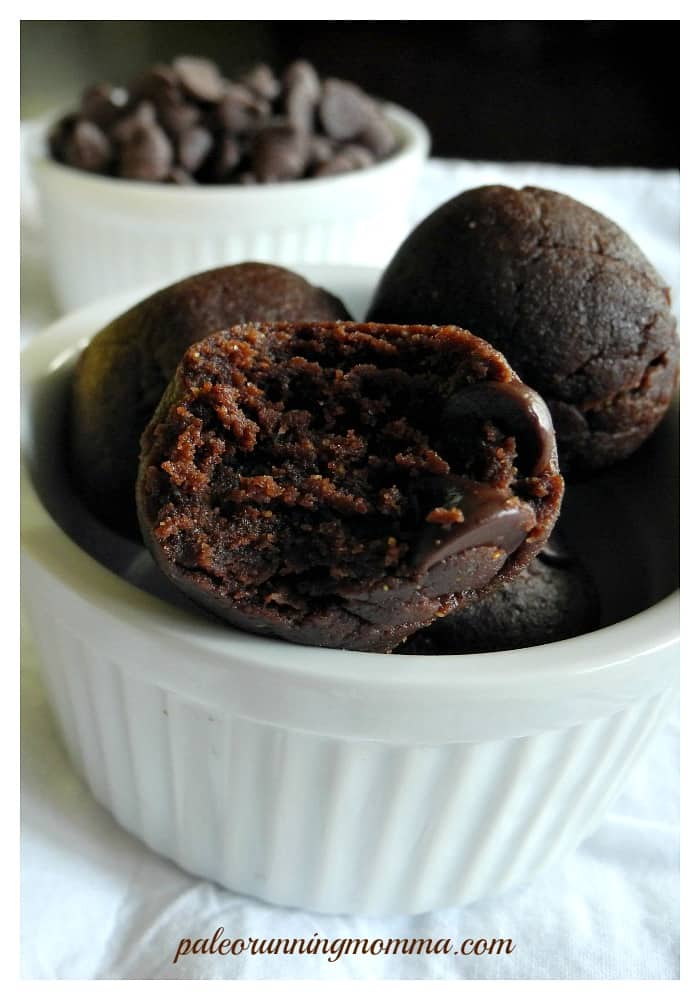 No Bake Double Chocolate Sunflower Butter Bites, and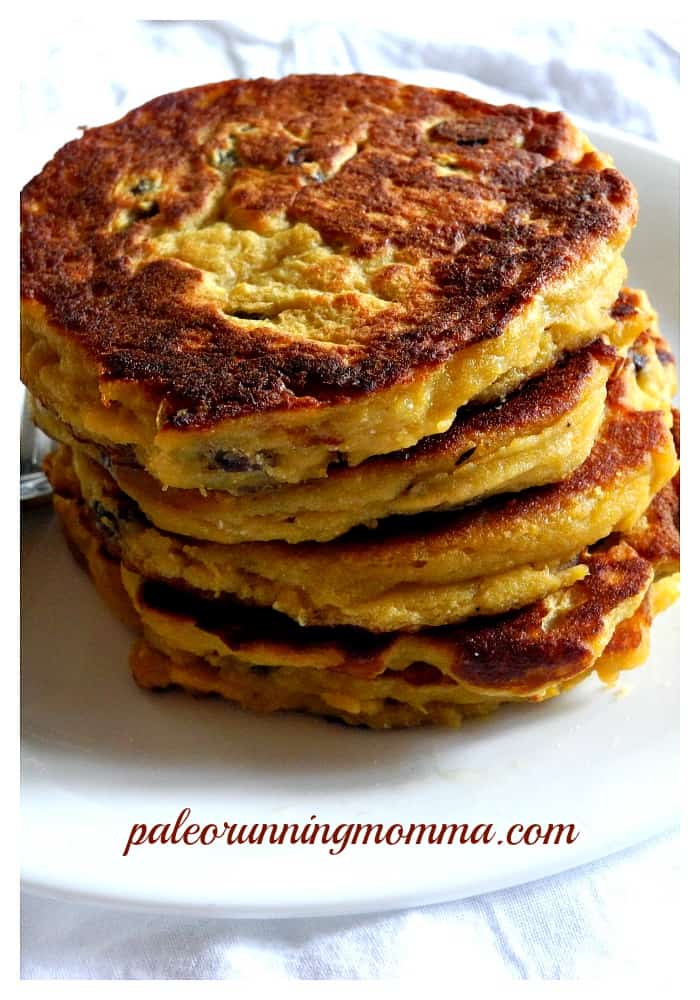 Maple Raisin Acorn Squash Pancakes
Highly recommend both, but right now I'm partial to the pancakes since I just ate them.  They are simple and way too good!  Plus super healthy and my kids ate them – bam!
What else happened this weekend?  Well, I actually went out to dinner and put jeans and nice boots on.  Of course, I didn't take any pictures of myself in jeans or with blow-dried hair, but I did get super ugly pictures of my amazingly delicious food – isn't that always how it works?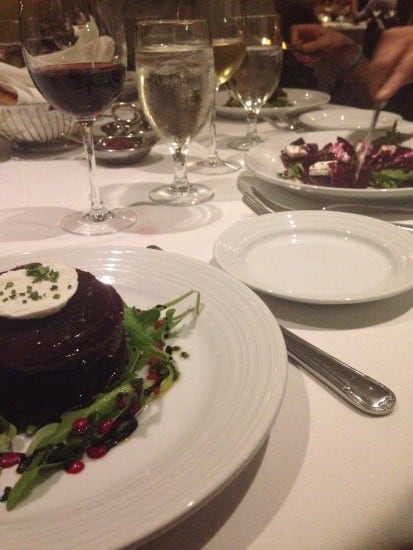 A roasted beet salad layered with goat cheese with balsamic…
and…
Grilled swordfish over tons of spinach sauteed olive oil with lots of garlic.  Yes, garlic!  I haven't had garlic in so long, but I figured after my longest long run was the best bet.  I also had 2 glasses of red wine.  I'm still alive, and I really don't feel bad at all.  Interesting.
Summary – 53 miles total, 1 workout, 1 fast finish 22 miler, 5 days of running, "just enough" yoga, more food than I can mentally process, a fun night out to dinner with friends.  Really can't complain about this week!
And what's up next?  Taper time, of course!  I like to joke that I go really crazy when I taper, but I secretly hope/think that I've gotten that out of my system and I can just enjoy a bit less running while I get excited for the marathon.
This is THE marathon for me, since growing up in NY, I had no idea any other marathons existed for most of my life 🙂
This week of running won't be all that different from what I've been doing, but my long run will only be 14 miles which is a big dip.  After that, my training will really cut down!
Tell me about your running, workouts, races, anything!
How was your weekend?