Sunday was the first day in way too long of a time that I woke up in my own house after a normal night's sleep, got out of bed, and did not get ready to either run or do yoga.  I guess I could go through my weekly recaps to find out when the last time really was, but that's not how I want to spend this workout-free time.
It's interesting how a person like me can take something that's supposed to be relaxing (yoga) and make it into just another thing that MUST.  GET.  DONE.  Totally not the point, and I'm glad I decided that during marathon training there will be one day per week where I completely rest from all exercise, even yoga, even stretching.  Give the muscles a break and pretend they're not even there.  That means no vacuuming either.  This marathon training plan is starting to rock!
Let's see what I did this week.  Spoiler: NYC Marathon training week 1 went exactly according to my plan.  I'm going to write it all out anyway or else I'd have nothing to say before announcing my PRO Compression giveaway! The beauty of the internet is that you can scroll down to the bottom if none of this interests you.   I won't even make you feel guilty for wanting to do that.  Except I need to tell you that you'll miss 3 pictures of my watch, and at least 4 mentions of the weather.  Your choice!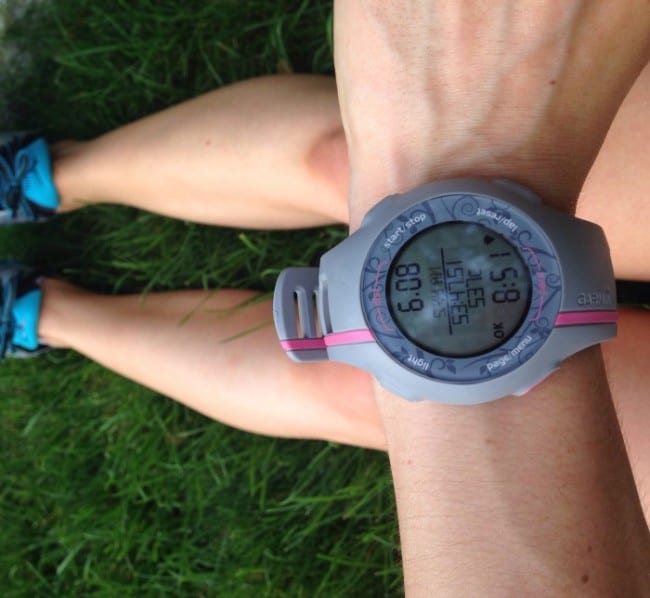 Monday –  6 miles, easy pace.  I've decided, for the first couple of weeks of training at least, to wear my watch for all my runs, even the "easy" ones.  This is not to control my pace, but rather to get a sense of what paces feel easy on what days to get a better sense of where I'm at with my fitness.  For months, I'd been tracking only for tempos and long runs and I want to get the big picture for these first few weeks.
Later on, 25 minutes "post run" yoga.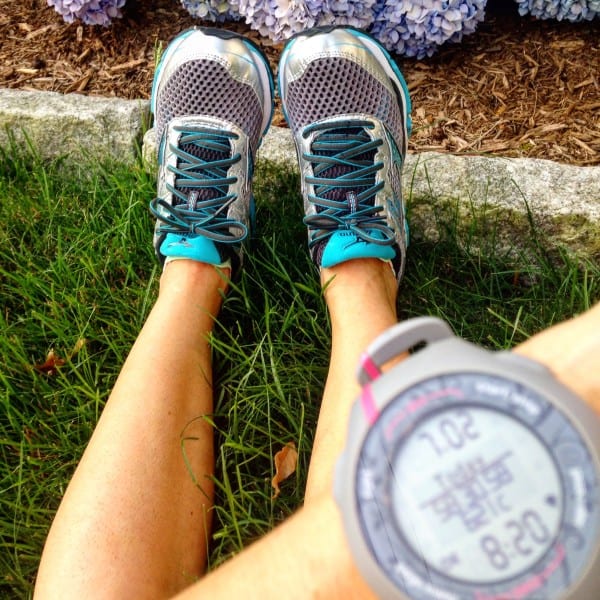 Tuesday – 7 miles total with 4 at goal marathon pace.  I kept the 4 miles right around 7:50-55, with 2 miles warm up and one cooldown.  I was happy with this run!  Later on, similar yoga practice to the day before, about 25 minutes.
Wednesday – 5 miles easy pace.   The "recovery" run always feels extra slow, no surprises here.  30 minutes yoga later on, with core strength.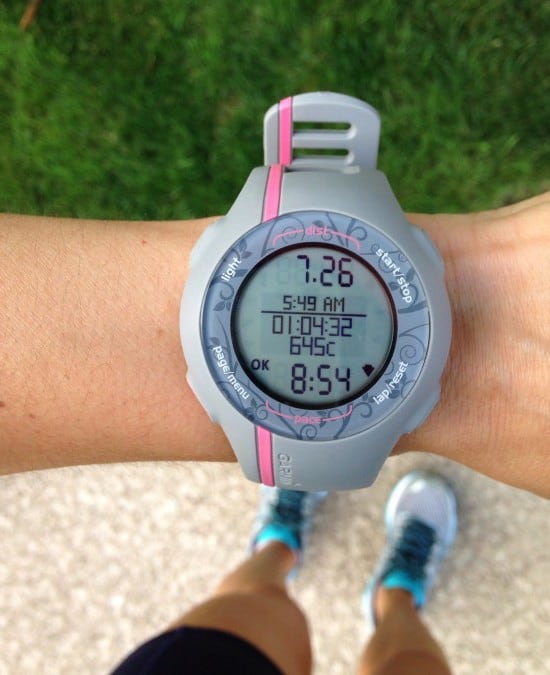 Thursday – It's funny what you learn wearing a Garmin.  Like the fact that a run you thought was 7 miles even is actually 7.26!  This was my "hilly route" run so the pace on the watch actually felt a lot harder and was very variable based on up or downhill.  I felt like I gave the effort I wanted to, and the weather was also surprisingly cool which helped.
Later, 30 minutes gentle yoga.
Friday – No running, 40 minutes early morning yoga.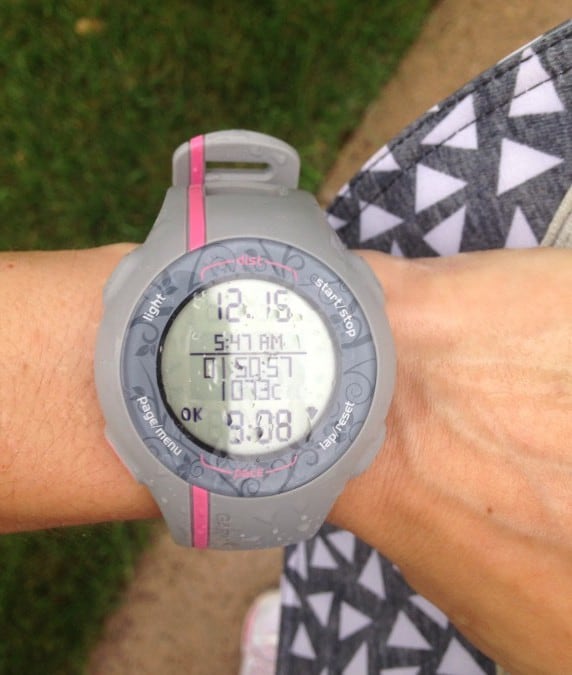 Saturday –  12 miles – first long run.  This was a very, very humid run!  At the start of it it was already 75 degrees with 90% humidity.  Luckily it started raining around mile 10, but even with the rain cooling me off my legs felt jello like.  Humidity always makes my legs feel jello-y.
Late in the afternoon I got in 30 minutes of yoga, mostly stretching with a little core and leg strength.
Sunday – Rest
And just because I have the pictures, I'll show you a couple of breakfast highlights from the week.  Feel free to scroll if this is too ridiculous!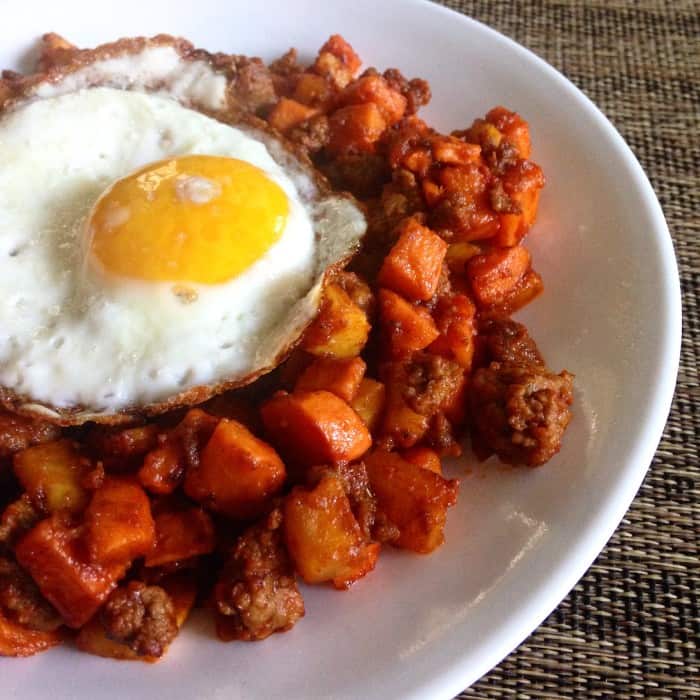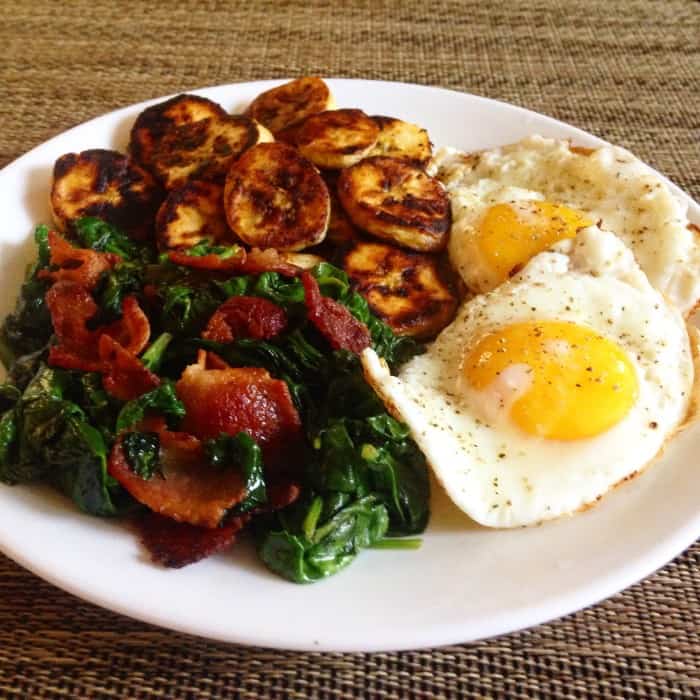 Nothing like a post run breakfast, I've said it before and I'll say it again and again!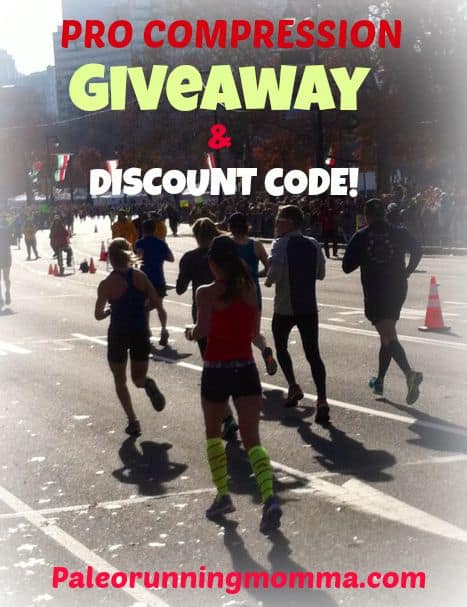 But now!  This is the moment!  My Pro Compression Giveaway!
Procompression marathon socks have been my favorite ever since I discovered them while reading blogs about a year ago.  I have two pairs, but as you can see above the neon yellow pink striped ones seem to get the most photo love!  These socks have gotten me through my toughest and longest training runs plus the Philadelphia Marathon in 2014.  I also love wearing them after a run for extra support and because apparently I like looking at pretty colors.
The two pairs I currently own were purchased on my own, because they are simply awesome in every way a compression sock can be, and the fun colors don't hurt the cause and simply make me happy!
That said, I was super excited when the company contacted me last week offering a giveaway to my readers!  If you guys haven't tried these socks yet, now's your opportunity to WIN A FREE PAIR of marathon socks in the color of your choice!  If the socks aren't your thing, you also have the option of choosing a pair of compression sleeves!
The even cooler part (in my opinion, because I love sales!) is that Pro Compression is also giving all of us a 40% off discount code for all marathon socks and sleeves!  
Be sure to use the code PRO15 when you check out so you can stock up on your favorite colors just in time for fall marathon training!  PRO15 for 40% off – seriously good stuff.
To enter the giveaway, just fill out the Rafflecopter below, plus sign up for the PRO Compression Newsletter for discounts, sales, and more giveaways!
a Rafflecopter giveaway
How were your runs/workouts this week?  
Do you wear compression socks or sleeves to train?