I went into this post with 100% certainty that I'd just completed week 8 of NYC Marathon training.  My left eye is still twitching because 7 turns out to be a world away from 8.  Good thing I don't trust myself that much and double checked dates. Because why would I want to deprive myself of a whole 7 days of setback and the taste of defeat as I begin writing a training recap?  These things build character, don't they.  And character builds speed and endurance, I will tell myself.
Dark side be gone.  It's my anniversary for crying out loud!  For real, and I did NOT almost forget that fact! Truth is both Adam and I consistently cannot be sure if it's August 30th or 31st.  One of us must have started this confusion years back but now we can't remember who the original bad-spouse was, and just joke each year about forgetting which day it is.  I confirmed it's the 31st before posting since clearly my days and math are a bit off.  It's been 7 years – and if you calculate that right you'll find we got married when Diana was a year old, and I was already 3 months pregnant with Emily.  Maybe one day, I'll tell the entirety of that story on the blog.  Maybe.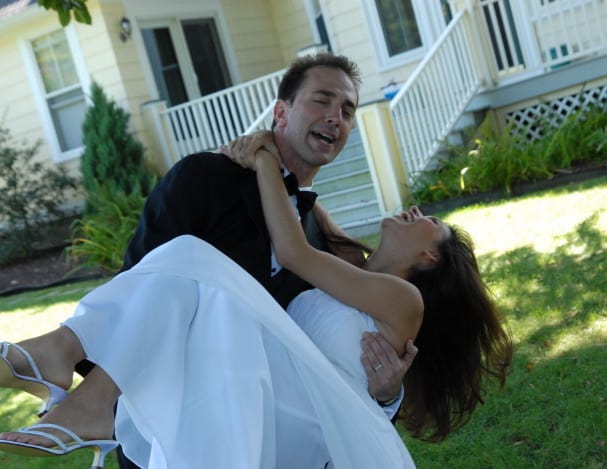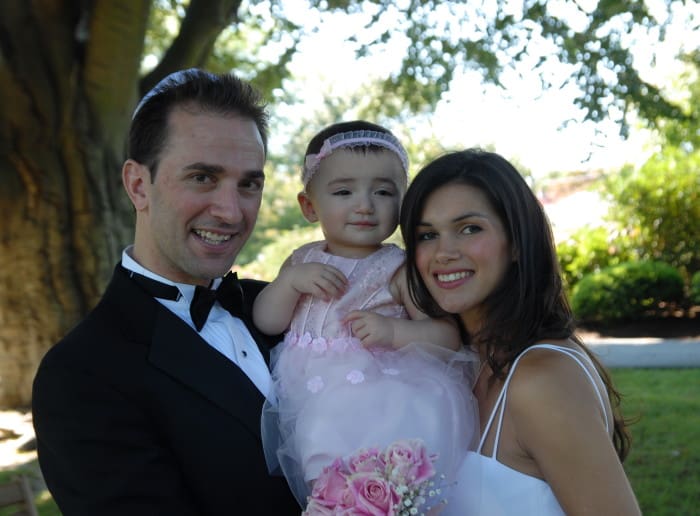 If you had told me that 7 years later I'd be training for the NYC Marathon – my 5th marathon – I would've been very confused.  But, one thing the course of my life has taught me, is that a lot of unexpected change can happen in a very short period of time.  I dare you to throw some new 7 year predictions at me today!
But first, onto the recap…
Monday – Since I ran 12 miles on Sunday (still a long run even though a shorter one) I limited this run to 5 easy miles to keep it in "recovery" range.  I'm guessing the pace was 9:15-9:30 range.
Back to yoga!  I did this almost-30-minute hip opening practice.  Have I told you how much I love hip opening?  My favorite focus for yoga, especially with all this running.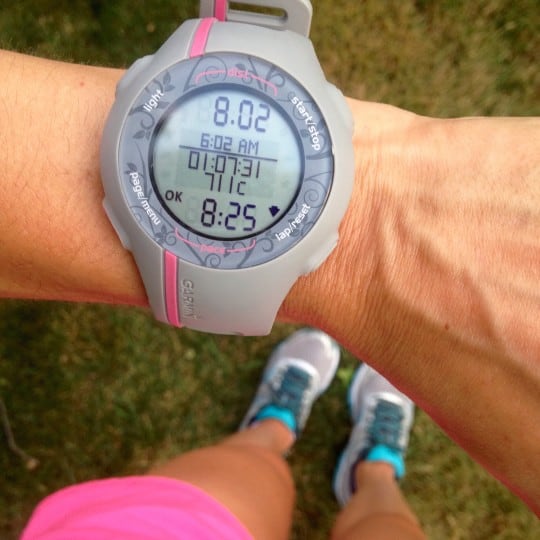 Tuesday – The plan was for 8 miles total with 5 at goal pace.  I think I'd planned for only 5 at goal pace due to the lack of a rest day, but I started the run out thinking I'd try for 6 since it didn't seem like a big difference.  It was pretty warm/humid but I did manage to keep the pace around an 8 min/mile for the middle 6.   I was happy with my effort and the run overall.
For yoga, I did a 30 minute total yoga body workout with Lesley Fightmaster.
Wednesday – 6 miles easy pace.  This run felt tough and sluggish as most of my post-workout runs have been feeling lately!
Later I did this 35 minute yoga flow to splits.  I kept it to half splits since my hamstrings do not need to be challenged any more than that!  My left hamstring, which had been bothering me a few weeks back, seems to be totally back to normal and I'm thinking the week long break from yoga is what helped it.
Thursday – 8 miles, negative split workout.  This run SHOULD have been a good one, at least that's what I was thinking going into it.  The weather was nice and cool and I had an easy run the day before.  I had paces in my head that I wanted to hit, but once I was running I realized I was sore from the day before (yoga!) and I just felt heavy all around.  I think the fact that it was my 5th day of running in a row also put me over the edge.  I got through it, but not with the paces I'd hoped for.  My average pace was 8:33/mile, so not terribly different from Tuesday, but it was a tougher run.
Later on I stretched for 15-20 minutes and did a little foam rolling, no official yoga.
Friday – Rest day and 20 minutes Yoga for Runners – Injury prevention.  I felt SO tired and hungry on Friday.  I often feel sluggish on rest days, but this was extreme.  I didn't feel like I was getting sick and I had a really big appetite so I just figured this was part of the marathon training deal.  I'm also sure the anticipation of 18 miles the next day contributed to the slug feeling.
Saturday – 18 miles, 9:14 average pace.  What is it with a 9:14 pace for these long runs?  Even though my splits vary, several of my long runs wind up with this exact average pace by pure coincidence.  I ran with my hydration vest and fueled with Clif Organic Energy Food.  Sadly I ran out of my samples but will definitely be buying more of these pouches, since I'm hooked now!
I was hoping this run would feel a bit peppier for me, but it was just -fine- with nothing really standing out as really good or bad.  I got it done, and moved on with my day!  Which was a fun one, spent with my parents to celebrate my dad's birthday.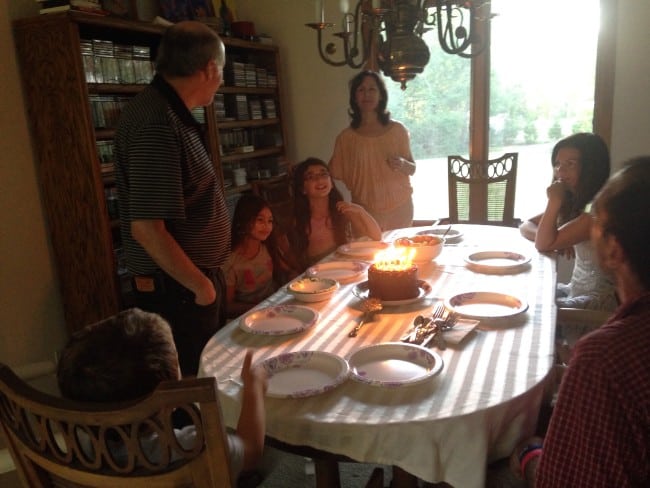 Sunday –  Rest day again!  Love my rest day sandwiches as I call them.  Mentally I just need it when marathon training – the long runs take a lot out of me – and physically, I believe it prevents me from burning out and getting injured.  I did some gentle stretching and yoga "freestyle." Nothing crazy.
Summary – 45 miles, 2 workouts, 2 rest days, 5 days yoga 20-30 minutes each.  Lots of eating.  No, seriously, hunger is large and in charge over here.
Any 7 year predictions for me?
How was your week of workouts/training?
If you're following a training plan, do you forget what week you're in?