I don't usually look back on old Garmin stats, but when I do 🙂 I'm pretty shocked by how consistent my paces are as I'm leading up to a marathon!
My 22 miler from last year while training for Philly had the same avg pace as this year's (8:52), and the splits were very similar.  I also saw that last year's 14 miler was nearly identical to the one I ran Saturday.
Even though last year I was dealing with knee pain, it seems I'm in the same place fitness wise that I was then.  Now all that's left is the taper and the day of the race itself to see what happens!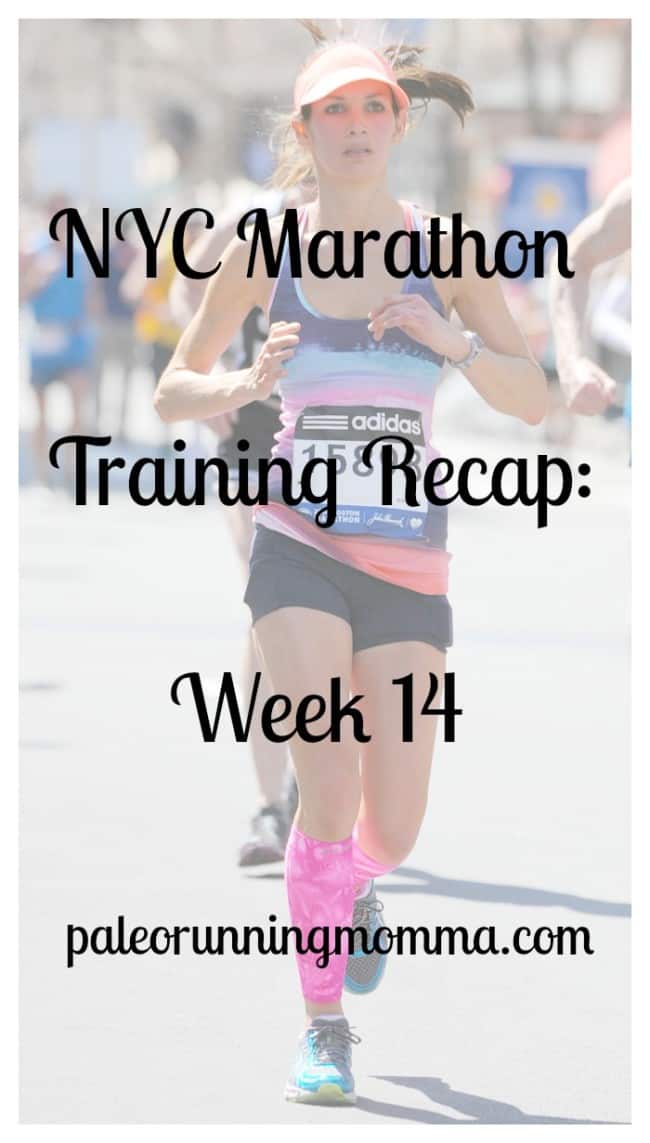 As for this week…one difference is that since I'm NOT dealing with any potential injuries, I'm following my plan as written, and it didn't feel like much of a taper yet at all!
Mentally, I struggle with keeping my motivation up during taper because I feel impatient, anxious, and like I just want to get the race over with already.  It's also tough to balance real life "distractions" AKA just real life, while mentally prepping myself for the race.
The result is that I wind up avoiding prepping myself for the race, sort of like I might avoid packing for a trip until the last minute!  I'll get into the details of the week now:
NYC Marathon Training Recap Week 14
Monday: 7 miles, easy pace (no watch)
No yoga, some basic stretching.  Since I've been remaking and re-shooting tons of recipe photos this week, like my Pumpkin Pie, and Candied Sweet Potatoes, yoga definitely took a backseat.  I figure I'll have plenty of time to get back into yoga after the race!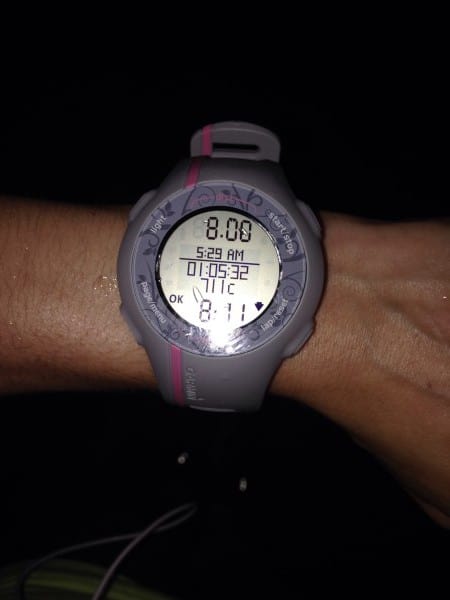 Tuesday: 8 miles total, 6 @ MP.  This run didn't feel great, I think mostly because I had heartburn/upset stomach feeling for most of it and it was also earlier than usual.  I kept my pace for the most part but it wasn't easy!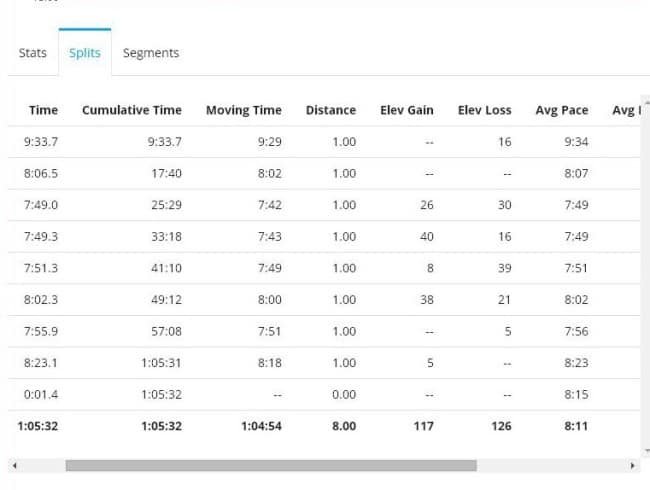 Wednesday – 6 miles easy pace.  Sort of a boring run and I was tempted to just run 5 instead of 6.  I think I might be too prepared for tapering this time around.
Thursday – 8 miles, hilly route.  Nothing special about this run either, but it felt better than the prior two, maybe because I knew Friday was a rest day?
Friday – No running, 30 minutes yoga.  I did Total Body Yoga Workout with Lesley Fightmaster, which felt awesome after several days without yoga!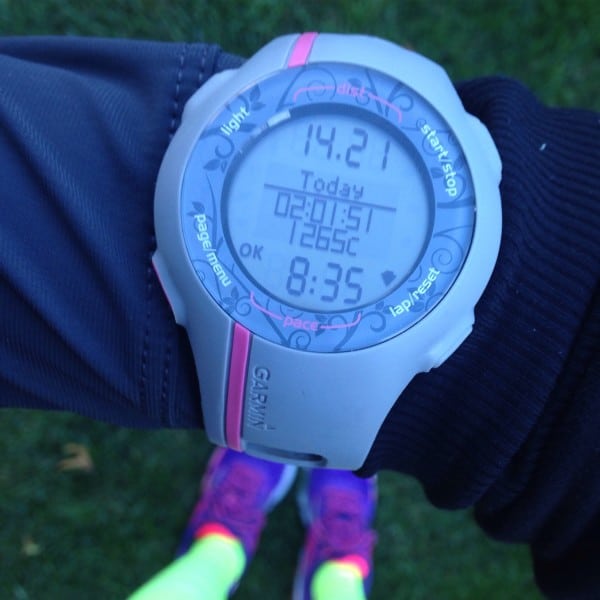 Saturday – I really wasn't mentally prepared for a "long" run since in my head 14 miles was worlds away from 22.  I didn't eat beforehand or fuel during the run, which turned out fine except that I could've eaten my leg off by the time it was all over.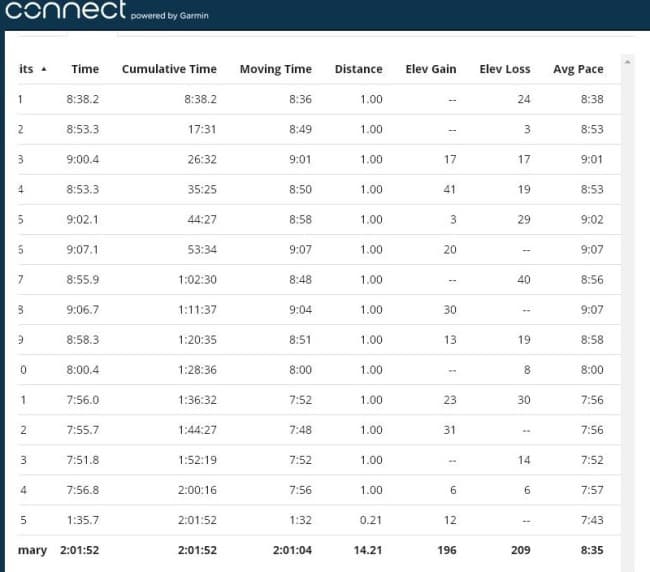 I was happy with my pace, I wound up doing the last 5 around MP and went into it planning for the last 4-6, depending on how I felt.  The weather was perfect for me, 45 degrees and I wore a tank under a long sleeve, gloves, shorts, and knee high compression socks.
Sunday – Rest day, and more yoga.  This time it was 25 minutes of Yoga for Runners with Lesley Fightmaster.
Even on the days I didn't do yoga, I still "hung out" in pigeon pose and other hip and hamstring, and calf focused poses (downward dog) because it just feels good to stretch those muscles after running.  Triangle pose, pyramid pose, pigeon and double pigeon, and forward folding are musts every day!
Summary – 43 miles, 11 MP miles, 5 days running, 2 days yoga, no pain, ready to continue this taper!
But seriously, guys, it's the NYC Marathon.  Am I REALLY ready for this?!
How were your runs/workouts this past week?
Do you look back on old training stats to compare?