Since I'm WAY too exhausted to articulate yesterday's marathon, I'm posting an "official" NYC Marathon 2015 sentence per photo, and, I'll get my thoughts together for the recap tomorrow.
Overall, this race was TOUGH for me in ways I did and did not predict, but in retrospect it all makes sense to me.  More on that tomorrow!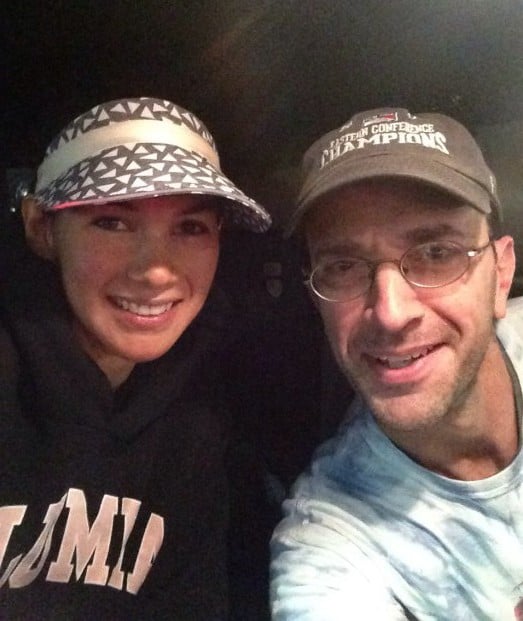 Here are Adam and I at the NJ bus dropoff.  I woke up at 3:30am and was on the bus right at 5!  I was VERY excited and nervous.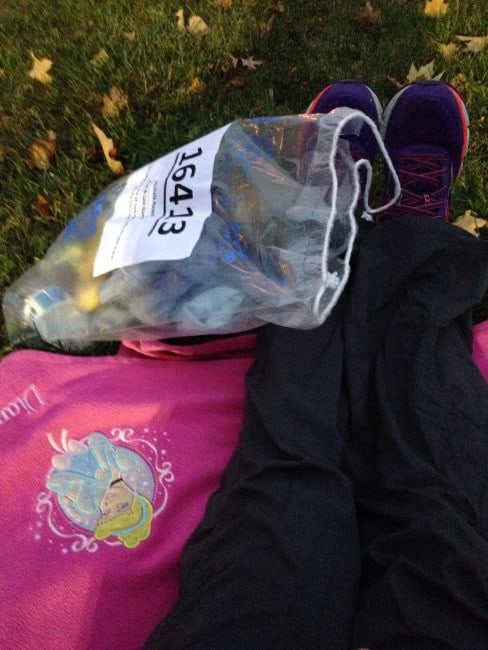 Waiting in my Green start village by 6:15am, where everything was going seamlessly.  It wasn't even that cold.  Oh wait, actually that's not a good sign.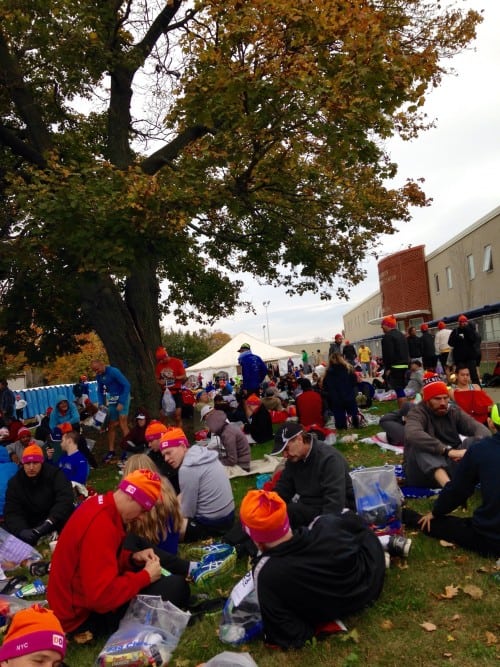 I luckily and very randomly ran into a girl I cheered with in high school (and haven't seen since) and we chatted for a couple of hours.  This was very cool, and really helped pass the time.  Thank you Facebook for making it possible for us to recognize each other 🙂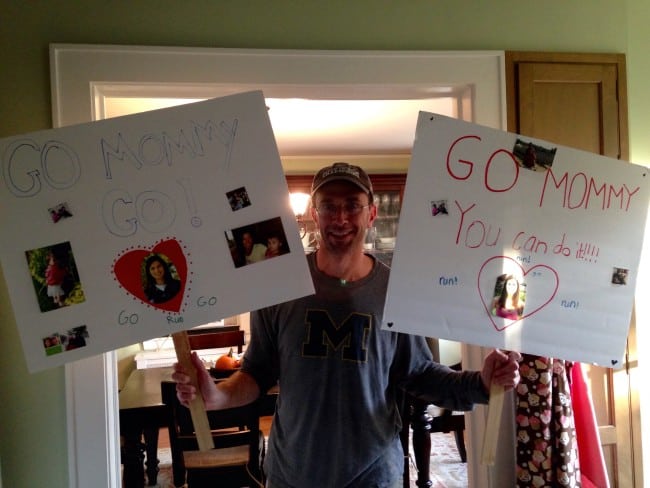 Meanwhile, Adam was busy at home making these huge signs with the kids.  Luckily I'd just bought white foam boards for food photography, and luckily these are very easy to find!  These are amazing signs, his (and the kids') skills are clearly showcased!
Walking to the start at the Verrazano bridge, I ran the lower level.  The first bridge I ever crossed was this one when I used to visit family in NJ coming from Queens as a kid.  My heartstrings were definitely tugged.  Verr-az-ano.  Yup, that was me at age 3.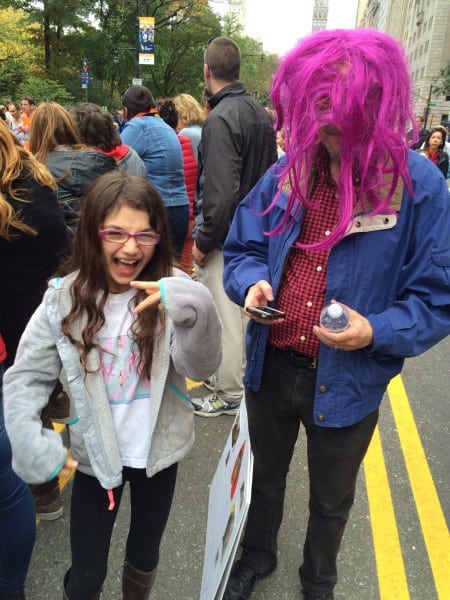 My family had plenty of fun up their sleeves: that's my dad in the purple wig.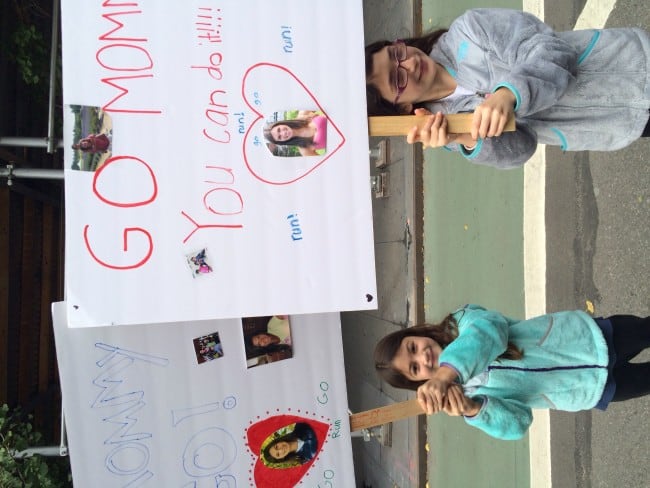 More fun with signs!  They waited for me between 63-64th on 1st ave, right around mile 16.
Adam took a TON of pictures during the day.  They didn't get one of me at mile 16 but I we all saw each other 🙂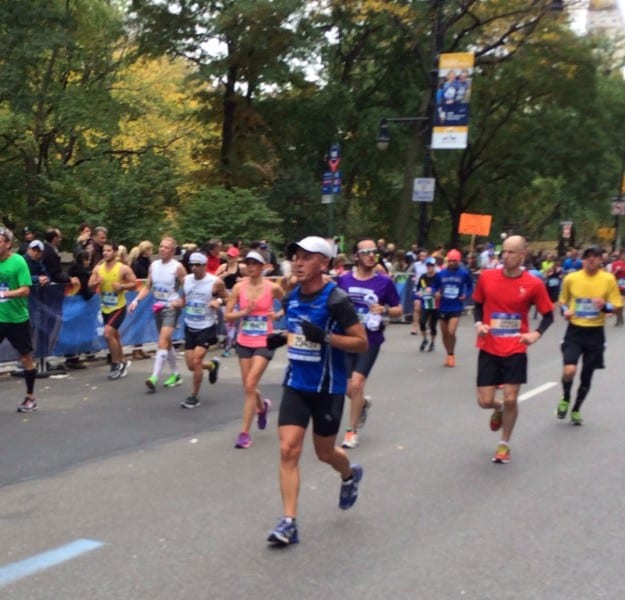 They did get one of me between 25-26, there I am in the bright orange top and purple shoes.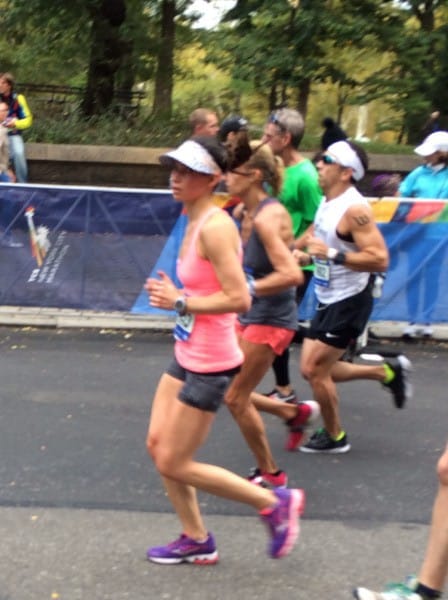 I think this one better reflects how EXHAUSTED I was!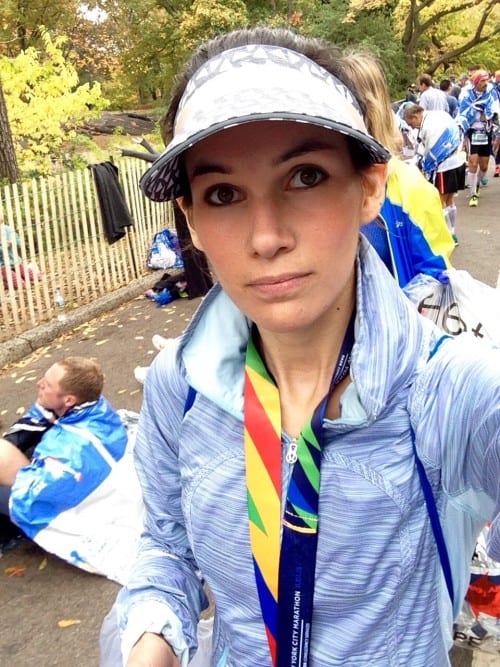 I can't explain why but my eye makeup is always perfect after running a marathon. Except I'm dying and cannot appreciate it.  Here I was on the slow and painful walk to meet my family after getting my bag!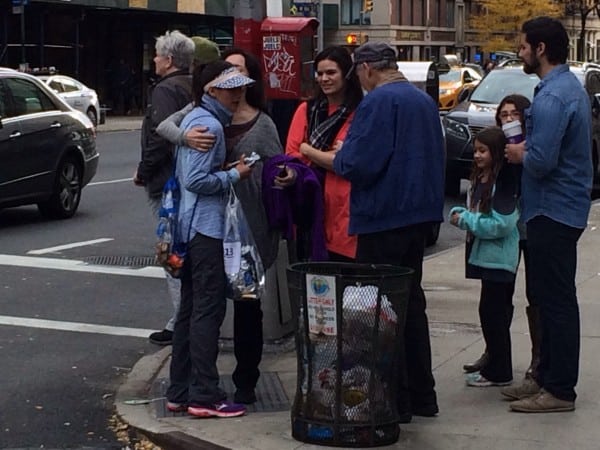 Finally met up with my family, parents, sister, and good friend (I've known her since age 2!) at 87th and Amsterdam.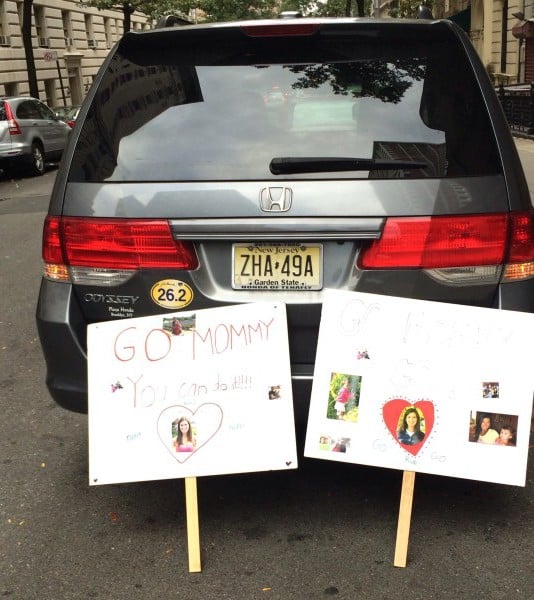 Couldn't wait to hop back in this minivan!  Adam was really proud of the signs.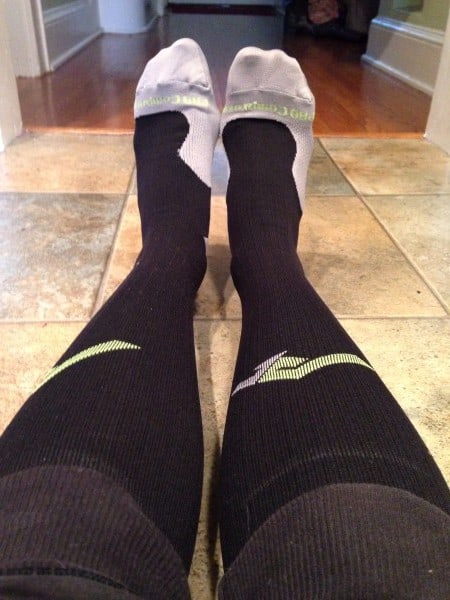 Didn't wind up wearing these socks during the race due to warm weather, but they felt awesome after I showered and sat on the kitchen floor, while packing school lunches 🙂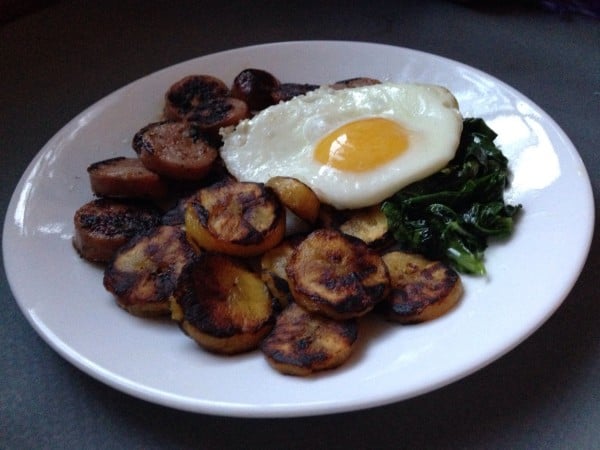 This was not a race I was hungry after (more on that tomorrow) but I forced myself to eat more than a Larabar around 5pm.  Hopefully I can take advantage of a big post-marathon appetite today!
A HUGE "thank you" to everyone who supported me, wished me good luck, and followed me on Instagram & Twitter Sunday!
All of you guys are really TOO sweet and the encouragement helped a lot.  Actually it made me feel like a rockstar, I can't lie!
I'll be back tomorrow with full details and recap!