When I started this blog, I think I put pressure on myself to have answers for people.  I suppose I was projecting my OWN desire for answers, rules, guidance.
Paleo for runners seemed to be sort of a big deal, and I guess I bought into it.  HOW do you run and eat paleo at the same time?
Anything that's different from what we've always done is scary.  It can also hold more weight than it really deserves.  Paleo isn't wrong, right, better, or worse.  I get many questions from runners interested in paleo and paleo eaters interested in running, and it seems like there's a lot of confusion about how paleo and running can exist together.
I show you what I eat every week, and each "What I Ate" post that I write up feels silly in a way, because at this point it's very clear to me that running and eating paleo is simply not rocket science at all.
I am not talking about the scientific mechanisms of nutrition in the body – these are complex and I'm not qualified to discuss them –  but rather practical application in daily life.
Eating, in general, is not supposed to be complicated.  I know we're hit with messages from all angles and it makes us question ourselves and our instincts.  There is no need for this though, once we tune into our bodies honestly and forget the "rules" that we've heard from sources outside ourselves.
If you're a runner, or anyone really, interested in paleo eating because you think it holds the secrets to the universe (or your personal path to enlightenment) you will be disappointed.   Eating to meet your nutritional needs will only do just that, nothing more.  Sometimes it seems like our society wants us to believe that finding the "right diet" will simply erase all of our problems and bring us happiness.
I'm not meaning to mock or judge anyone who looks for big answers in a diet.
Admittedly, I wanted Paleo to be more for me when I went into it.  I wanted it to make me a faster (and uninjured) runner, I wanted it to make my stomach never, ever hurt.  I wanted it to clear up my skin, stabilize my mood, tone up my body and sing me to sleep at night.  I think I wanted Paleo to help me love myself more.  Ouch, that sounds ridiculous, I know!
What has it actually done for me?  It's helped my stomach feel much better (not perfect), nourished my body, stabilized my energy levels, and kept me honest about my health.  It's helped me put on weight in a healthy way. Ironically, it's helped me think about food less than I ever have.  It's also made me realize that food is not rocket science and keeping myself and my family well nourished is not too difficult.
So here is my not-so-complicated day of food!  Thanks to Jenn for the WIAW link-up!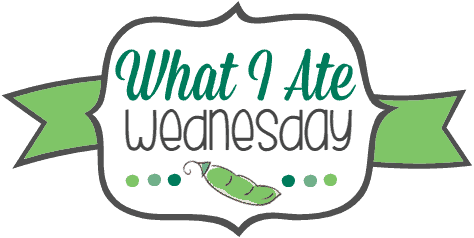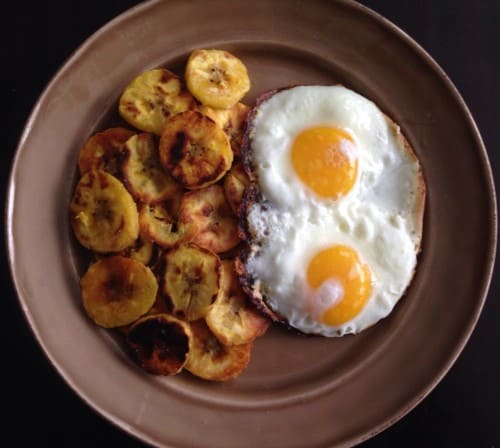 This was Sunday, the day I threw off my schedule by running at 10am due to crazy weather.  Since I knew I was running I went light(er) on my breakfast that usual.  Sweet plantains and two eggs fried in coconut oil at about 8am.  Normally I like some meat in the morning too, but sabotaging my run with a stomach ache was not in the plan.  I still felt sort of full on my run but not at all in a terrible way.  The rare days I run later in the morning begin with something that looks like this.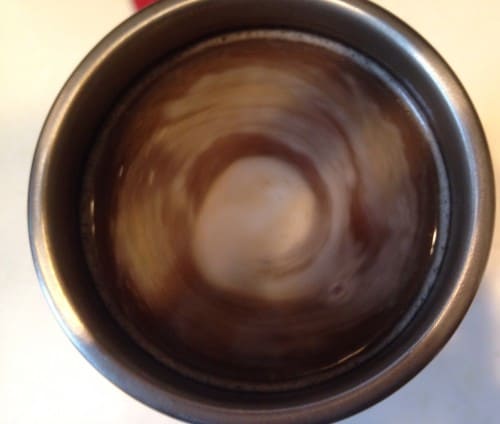 I hate that I can't drink coffee before running.  But oh well, just another reason to get it done as early as possible!  Anyway, I finally had my coffee with coconut milk at 11:45 after my run.  It's just not the same as in the morning though.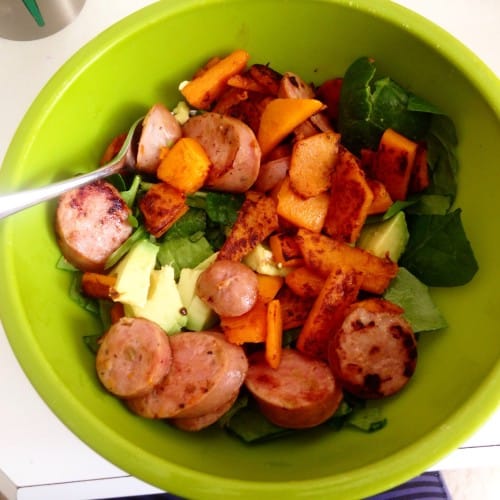 For lunch I tossed some already chopped butternut squash in my new cast iron pan with coconut oil and sea salt and sauteed, adding Aidell's chicken apple sausage at the last minute.  I put it over chopped baby spinach and an avocado with a little EVOO and extra salt on top.  I wasn't particularly hungry yet but figured I really needed the fuel after that run.  Darn 10am run really messed me up!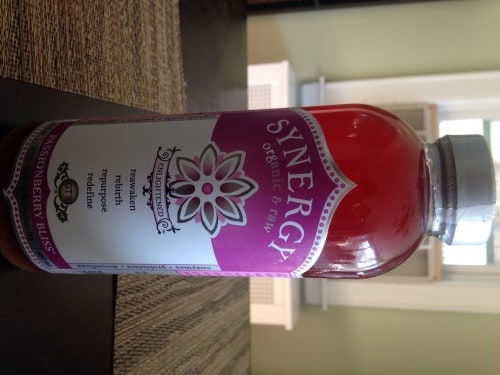 It did not mess me up so much that I would think about skipping kombucha though!  Although this filled me up so much that I wasn't at all hungry for my typical afternoon snack.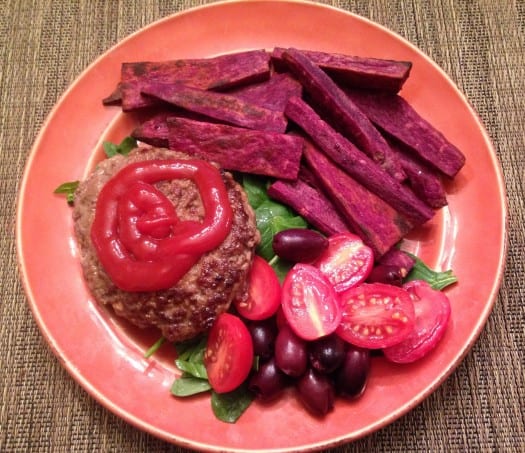 Dinner was a burger – half lamb half beef, with organic ketchup, purple sweet potato fries, spinach, tomatoes and kalamata olives.  My kids think it's really funny when I eat ketchup for some reason.  As if it was their "thing" and not for mommies 🙂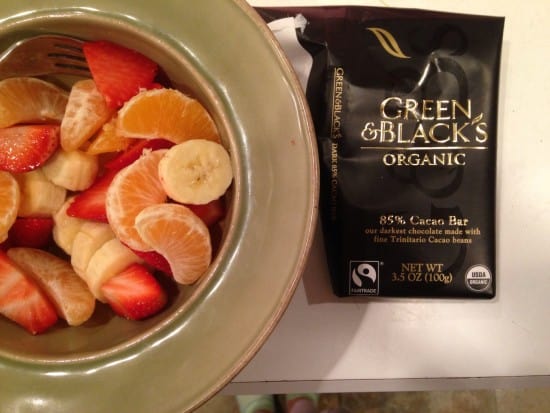 My bedtime snack was a bowl of fruit – a clementine plus sliced strawberries and banana, and some of my favorite dark chocolate.  I think I made it to 10pm watching the Oscars before I went to bed.  I don't know how people stay up for the entire show!  Not just because of the time, but, it just seems to drag for me.
Hopefully I also drank some water on Sunday too, but just didn't take a picture.  Hopefully is the key word.  I'm not all that great at remembering water.
Do you think we make food and our diets more complicated than necessary?
Have you ever wanted "answers" from a new nutrition approach?  What do you expect from your food?
Do you think we ask too much of our food, or possibly not enough?  Both?