Happy New Year (again) everyone!  I feel like I've been away for longer than I have and there's a lot to recap – our trip, workouts, and blogging goals.  In case you missed my insane (good insane) Triple Layer Chocolate Coconut Macaroon Cake from Friday, here's a peek at the delicious yes-it's-okay-to-eat-chocolate-in-January recipe: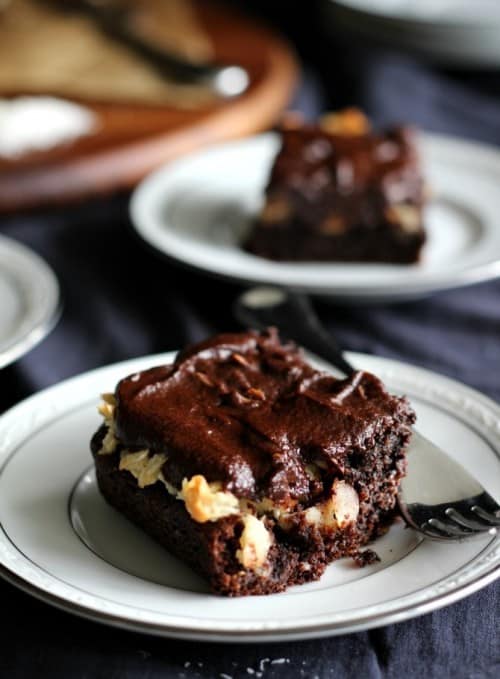 It might even be better than it looks – just saying 🙂
But let's backup to last Monday to recap my workouts (the least exciting part), then move on to trip highlights, and finally, I'll share some of my blogging goals for the year 2016.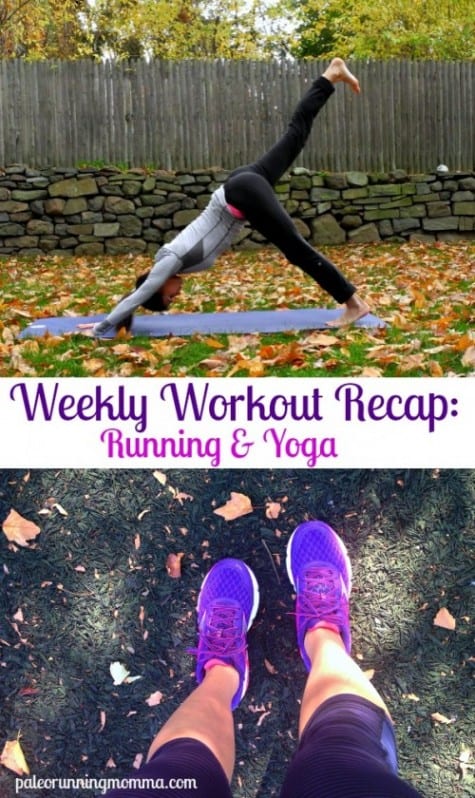 My running and workout  plan for last week was all about maintaining what I'd already been doing – just so I don't lose any fitness leading up to my late January race – the Fred Lebow Half Marathon.
I'm not looking to "race" the half by any means – but I'd also like to feel comfortable completing the distance, as well as begin my training for Boston 2016 feeling good.
Monday: 5 miles easy pace (9:15), 35 minutes yoga – this video is just the best if you are dying to stretch!
Tuesday: 5 miles on the treadmill (ahhh!) because it was pouring outside and I had no choice.  My average pace was 8:55 at a 1% incline, and I passed the time by listening to mostly Disney songs that my kids had downloaded.  Not really a run I feel like repeating.  20 minutes of yoga happened later on.
Wednesday: We left for our trip today so I squeezed in 5 miles (9:10 avg) before the day started and also a 15 minute power yoga quickie followed by some hip and hamstring stretching.
Thursday: My plan for our New Year's trip was just to get in one day of running and then forget about it for the next two days.   I woke up sort of hungover but still got in 5 miles and was happy to have it done with!  I stretched a bit afterwards but no yoga.
Friday: Rest day/trip
Saturday: No running, 30 minutes yoga total body detox around 4pm after we were settled at home.  Not sure if I actually "detoxed" but I felt a whole lot better afterwards both physically and mentally!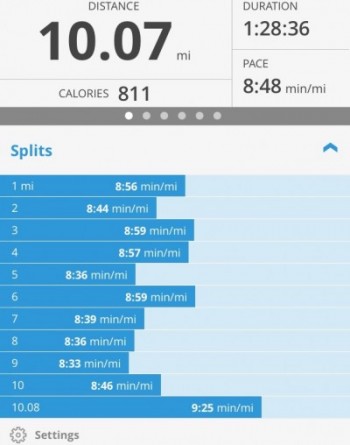 Sunday: Long run!  10 miles, avg. pace 8:48.  It was cold but not too cold, and I felt good after catching up on sleep the night before.  At this point I can't imagine getting back to marathon-training distance long runs – like 16-18 miles and such – so it will be interesting once I start training.
New Year's Trip Highlights
We rented a house from Wednesday-Saturday with some of our best friends, which we try to do twice a year for New Years and over the summer.  When you have kids, it's hard to do anything for New Years so this works out really well, and, magically, even with 9 kids everyone gets along.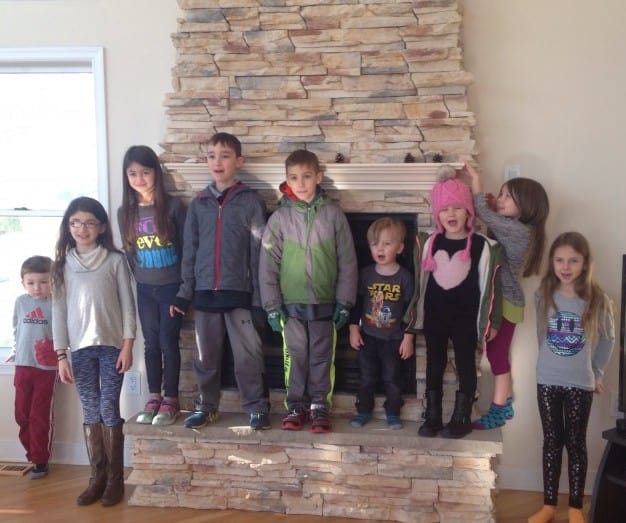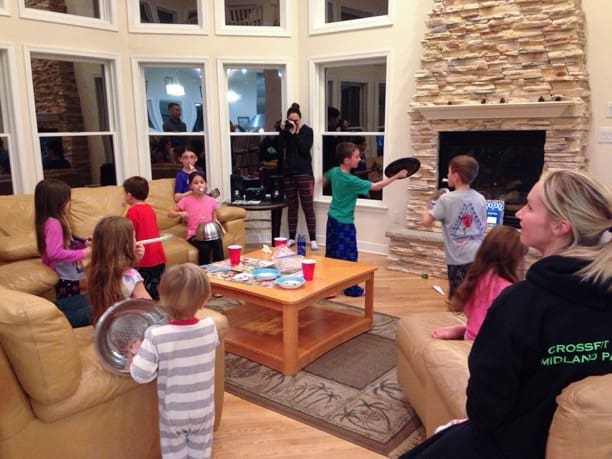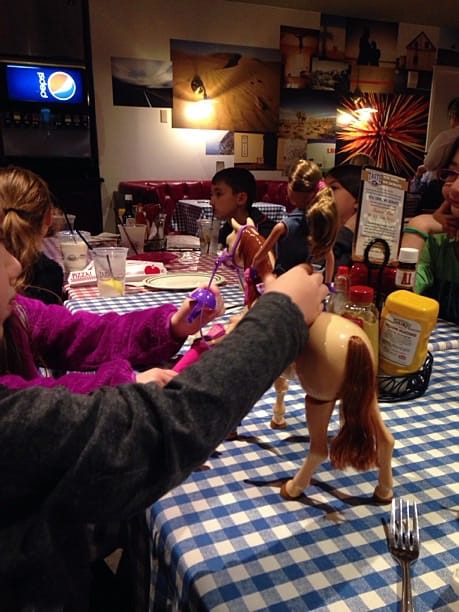 Sure, dinners out can get a little wild, with barbie horses walking on the table and what-not, but, it all seems to strangely work out really really well!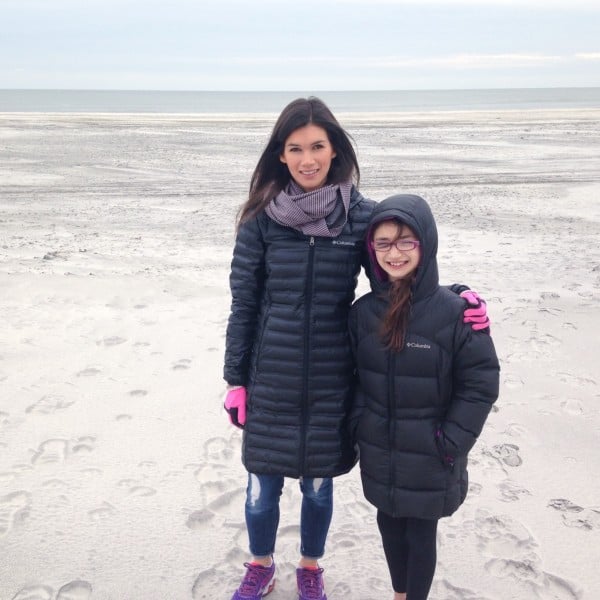 We took advantage of the beach even with the winter (lasted 15-ish minutes, but still, it was fun!) and probably half of the pictures I took over the entire trip were from those golden 15 minutes.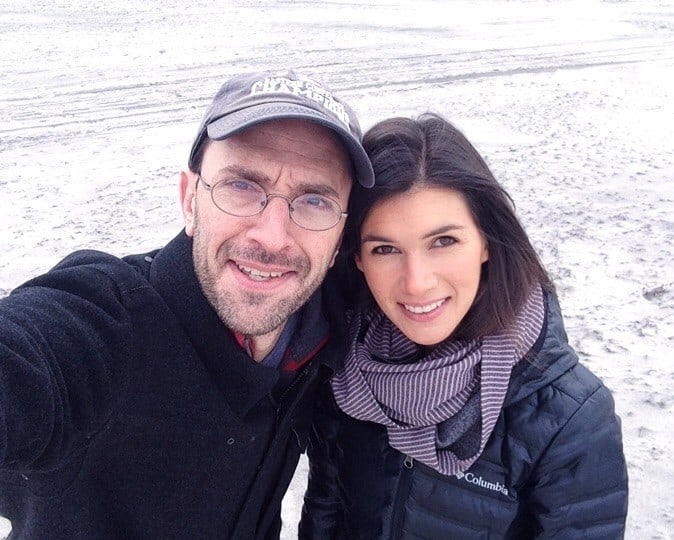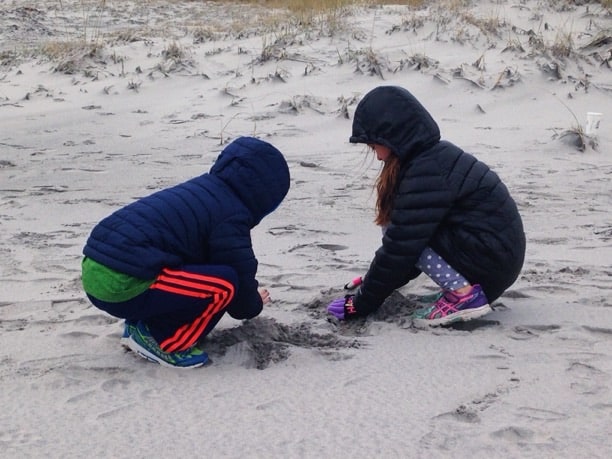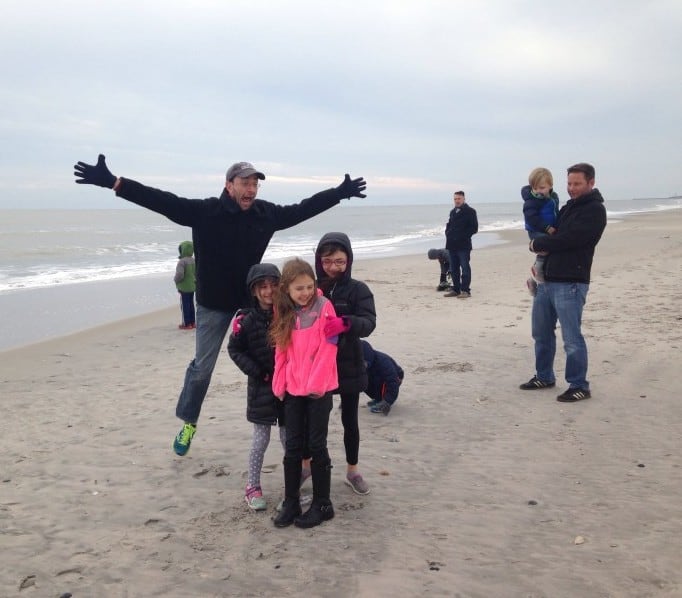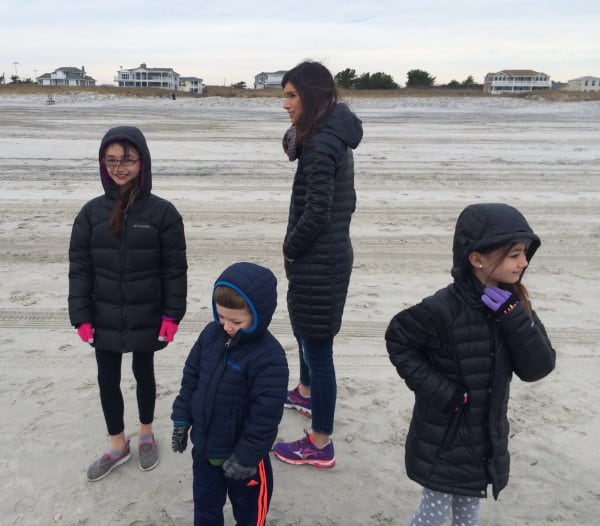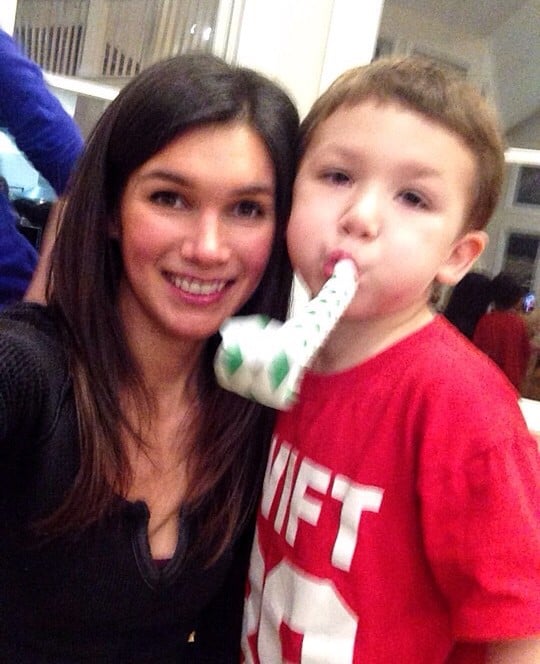 Our "kids New Year" official countdown took place right before 8pm – complete with pots and pans and other noisemakers.  The kids put on at least two shows and I scared all of them by lip syncing/dancing to Call Me Maybe (no picture – eek.)  The kids ate s'more's and mac and cheese, told stories before bed (they were all in one room!) and no one got hurt.
The grown-ups drank wine and tequila, played drinking games before bed, and, mostly no one got hurt ("hurt" is relative, I guess.)  Good times had by all!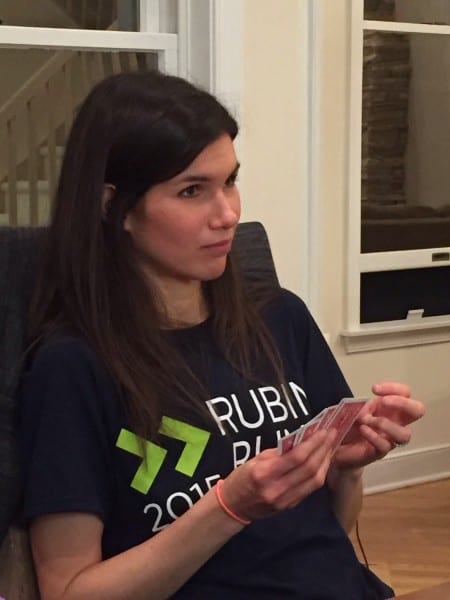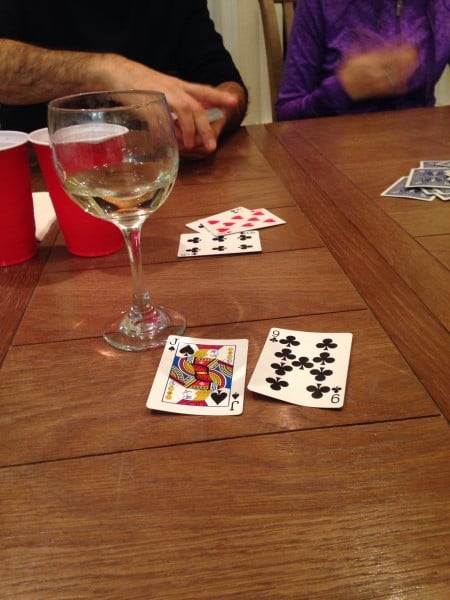 Blogging Goals
And now for something completely different…a look at my blogging goals for 2016!
2015 was a year of being completely scattered, blog-wise.  I've still been blogging for under 2 years, and there is SO much that I need to learn, and not a ton of time to devote to figuring it all out.
Still, I did figure things out along the way in 2015, first and foremost, that I truly WANT to treat my blog as the business it is!  I struggled (and still do, to an extent) with feeling like I just shouldn't be putting the time and energy into something that I'm not seeing immediate reward from ($$ speaking) given that I have three kids who deserve the best of me.  After wrestling with this, I'm now going into 2016 with the intention to grow my blog and plan to put together strategies to make this happen.
Goal 1 – Double my traffic (monthly pageviews)
This might be a big goal, but, I have to set a big goal in this area, or else I can feel myself getting lost, "lazy" and not being as deliberate about strategy as I need to be.
Over the past 3 months, by using Pinterest (follow me!) and Facebook (like me!) I've been able to double my monthly unique visitors, and I plan to continue to use social media in ways that will bring traffic back to my site.
Aside from social media, I want to focus on optimizing my site for SEO to help bring more search traffic in.
Goal 2 – Food Photography and Recipe Sites
While I've always posted recipes on my site, I want to continue to make big improvements to my food photography and optimize old recipes with new photos. This is NOT EASY, so I know I can't do it all at once.  Especially because I also plan to continue to post two new recipes per week.  I'd also like to get more of my recipes out there on recipe sites like Foodgawker and continue to optimize my pins for Pinterest.
Goal 3 – Dramatically grow my social media accounts
No doubt it's tough to focus on all social media at once, but the 3 big ones I plan to grow are Facebook, Instagram, and Pinterest.   How will I do this?  Well, they're each so different, but, part of this goal is to figure out strategies to increase engagement on each platform specifically.
Goal 4 – Video!
Everyone (including my own mom) has been raving about video for building engagement and traffic, yet, I shy away from it because of the technical piece, time it takes, and the pressure!  I want to get over this and dive in, though at this point I'm not sure how it's going to work.
Goal 5 – Identify brands to pitch to, and, hopefully develop partnerships with.
Another big scary goal here, but one that NEEDS to be taken seriously in order for me to get to where I want to be – with my blog as a solid part time/full time job!
Goal 6 – Take on more coaching clients!
I've been coaching runners since August 2014 and have since added Paleo Coaching services as well.  For 2016 I hope to take on more clients as I have more time flexibility and have really enjoyed working with my clients and helping them work toward their goals with running and transitioning to Paleo.
Okay, now that I've officially overwhelmed myself with a year-long to-do list, I think I'll wrap this up!  I hope everyone had a happy new year and is feeling refreshed and ready to take on the first week of 2016!
What was the best part of your New Year's weekend?  
Parents – Do you do a "kids New Year" countdown before their bedtime?
Bloggers – What's your number 1 goal for 2016?  Have you made a list of blogging goals?