This post was sponsored by TULA Probiotic Skincare and all opinions are my own, as always.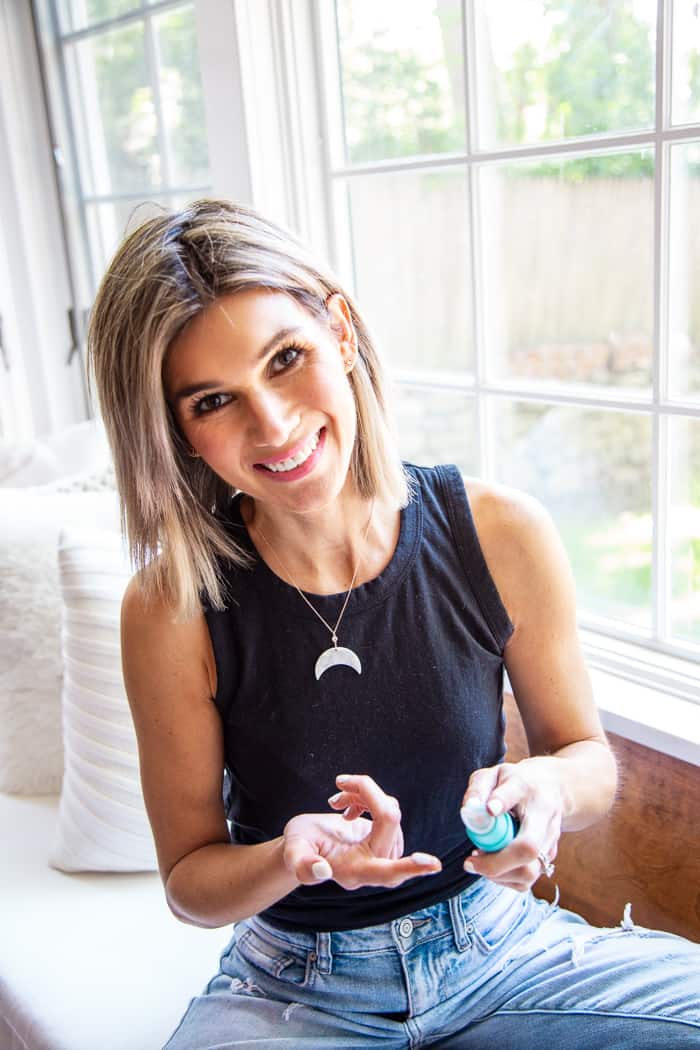 Tula has come out with not just one but TWO new incredible products recently and both are definite must-haves for your clearest skin yet!
First is my current favorite because I'm always looking for a good primer and really haven't found one I love, until now.  It's the new Face Filter Blurring and Moisturizing Primer (#nofilter  primer!) and it's no joke – it smooths your skin pre-makeup and gives my face a smooth clear glow all day – it's a serious dream come true!
Tula came up with a new radiance-enhancing solution — the primer is packed with probiotics, prebiotics, turmeric, chia seeds, and other skin-loving ingredients that instantly smooth the look of uneven tone and redness.
As you blend this buildable formula, it releases "glow particles" that create a warm-toned, radiant base for makeup (2-3 pumps for a sun-kissed two week vacay vibe).  I was skeptical but honestly now I'm completely hooked – my makeup almost looks better 6 hours later when I use it, when normally it's kind of a mess by that point!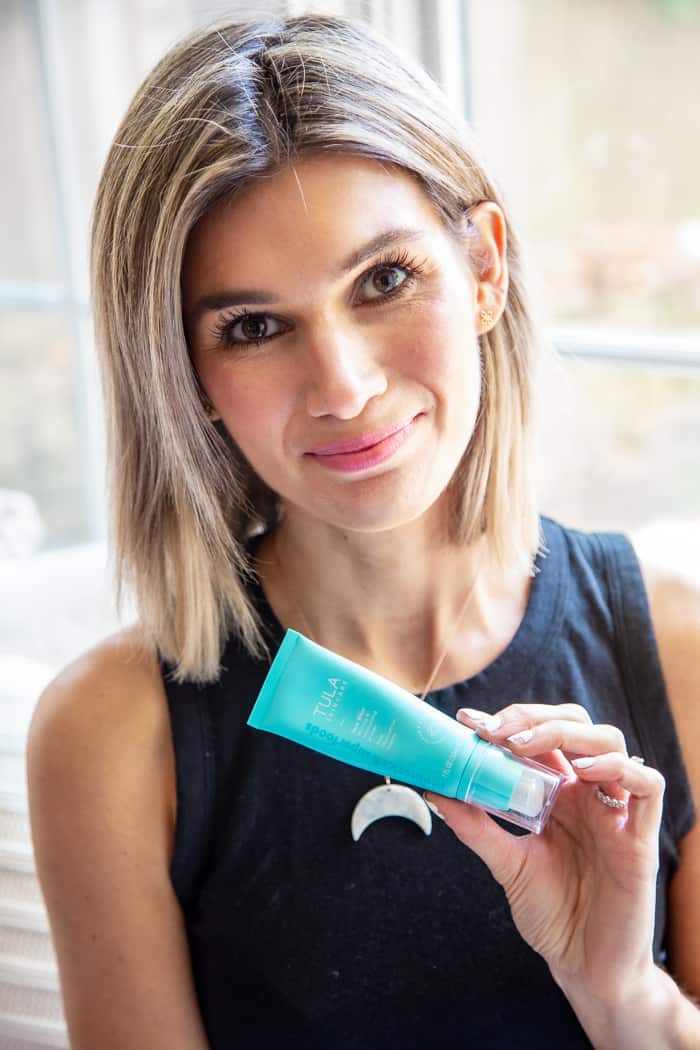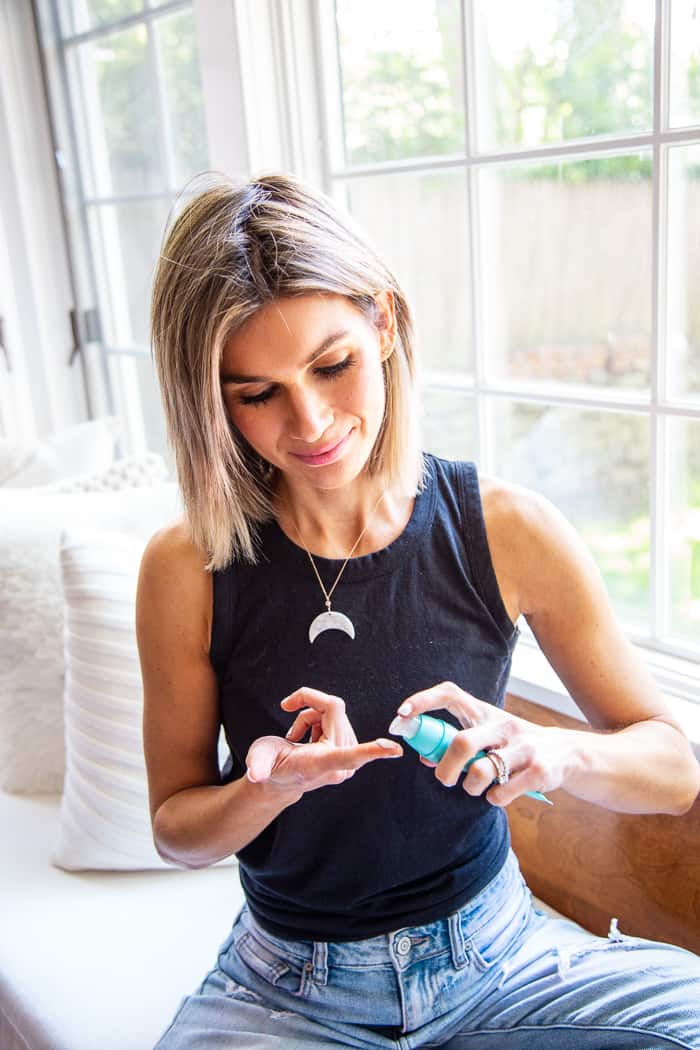 The Face Filter Blurring and Moisturizing primer is great for all skin types including oily, dry, sensitive, and mature skin.
It neutralizes the appearance of redness and blurs blotchy areas, so makeup goes on smooth and actually looks better all day.  Your skin is left looking more luminous, hydrated, and prepped for your beauty routine.
It gives your skin a "filter-like" finish – without the filter – and adds an extra layer of hydration to your makeup routine.  It leaves you with the kind of lit-from-within glow that usually comes with a two-week vacay (which basically never happens for me!)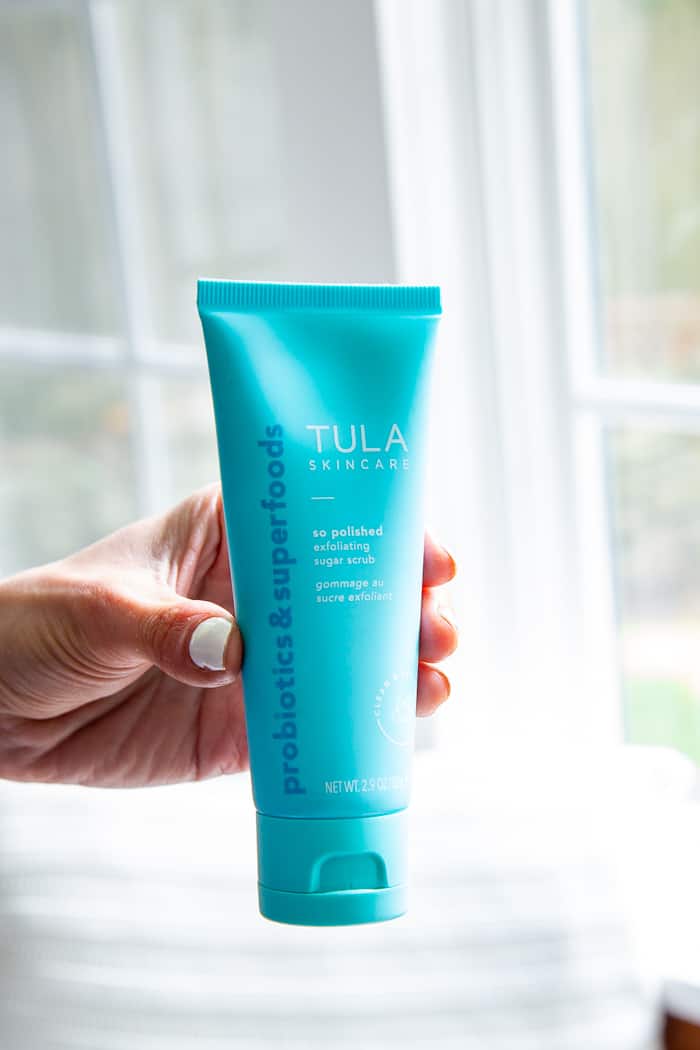 The second new product from TULA is the So Polished Exfoliating Sugar Scrub.  This scrub is perfect for all skin types, and gently exfoliates dead skin cells, leaving behind a more radiant-looking complexion.
It's packed with ingredients like sugar, a natural exfoliant that dissolves in water, as well as papaya and pineapple, which contain naturally occurring enzymes to chemically exfoliate the skin.  It leaves your skin looking smoother and brighter. (Plus, it smells like a beach vacation with all the tropical fruit!)
It's best to use 2-4 times per week to get rid of excess dead skin that might clog your pores and make your skin look dull and tired.  I've been using it for about 3 weeks and love how smooth and fresh my skin feels afterwards.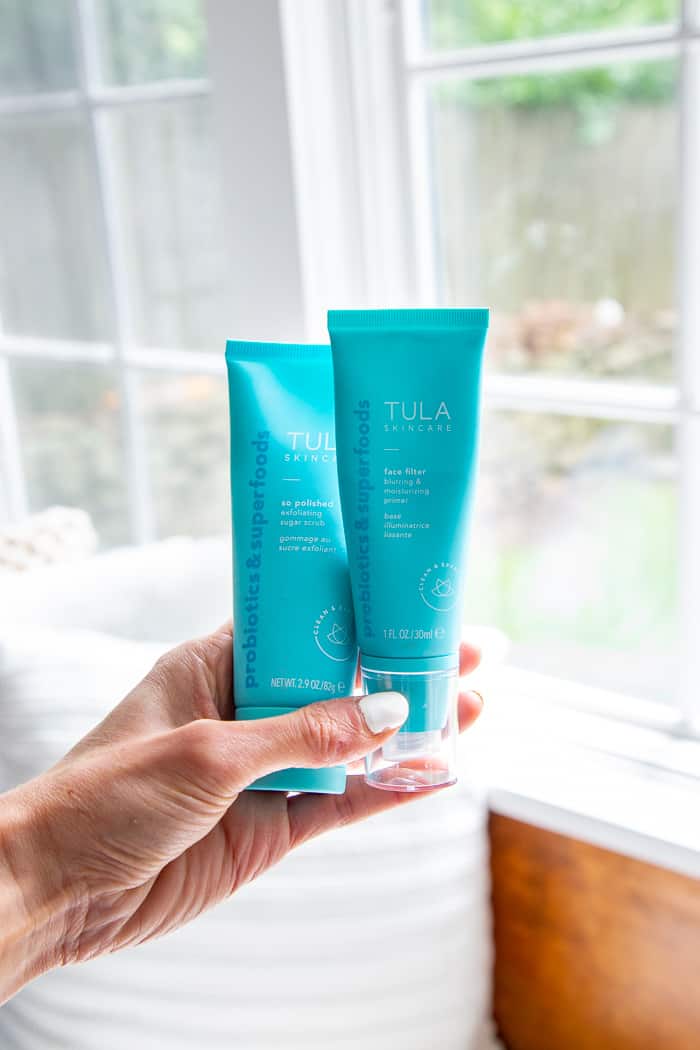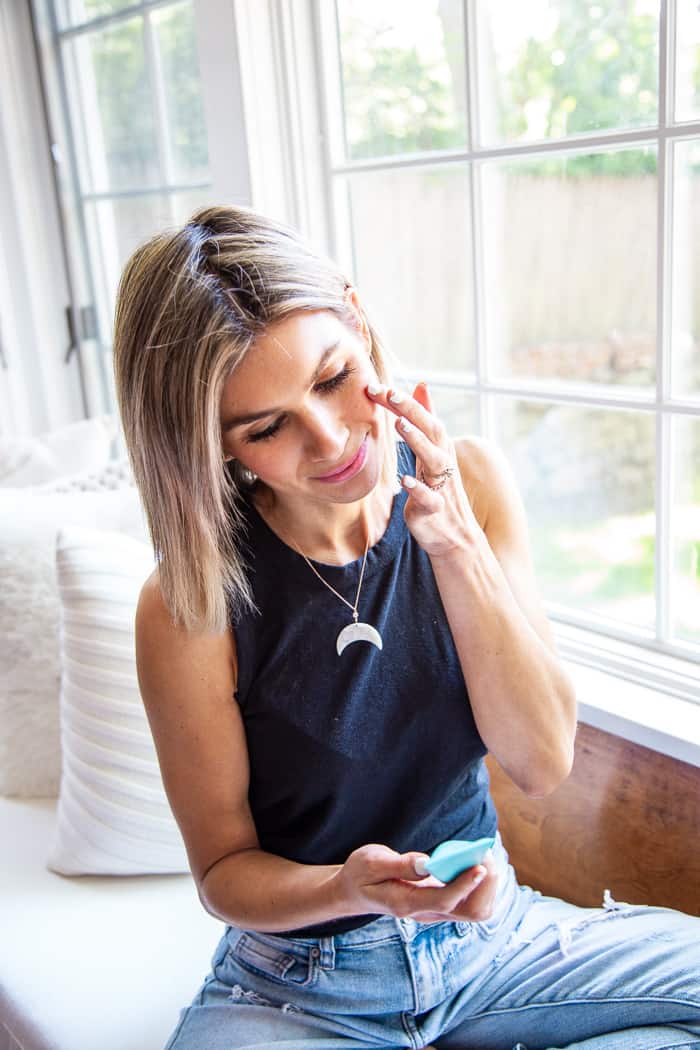 In addition to these two new favorites, don't forget about my tried and true Tula favorites like the Aqua Infusion Oil Free Gel Cream, Acne Clearing and Tone Correcting Gel, AND the Glow and Get it Cooling and Brightening Eye Balm – which is finally back in stock after selling out twice!  (You can read about my experience with the acne gel here and the eye balm here.)
Use the code PALEOMAMA for 20% off your order for anything on the Tula Website (the code won't work in combination with other codes.)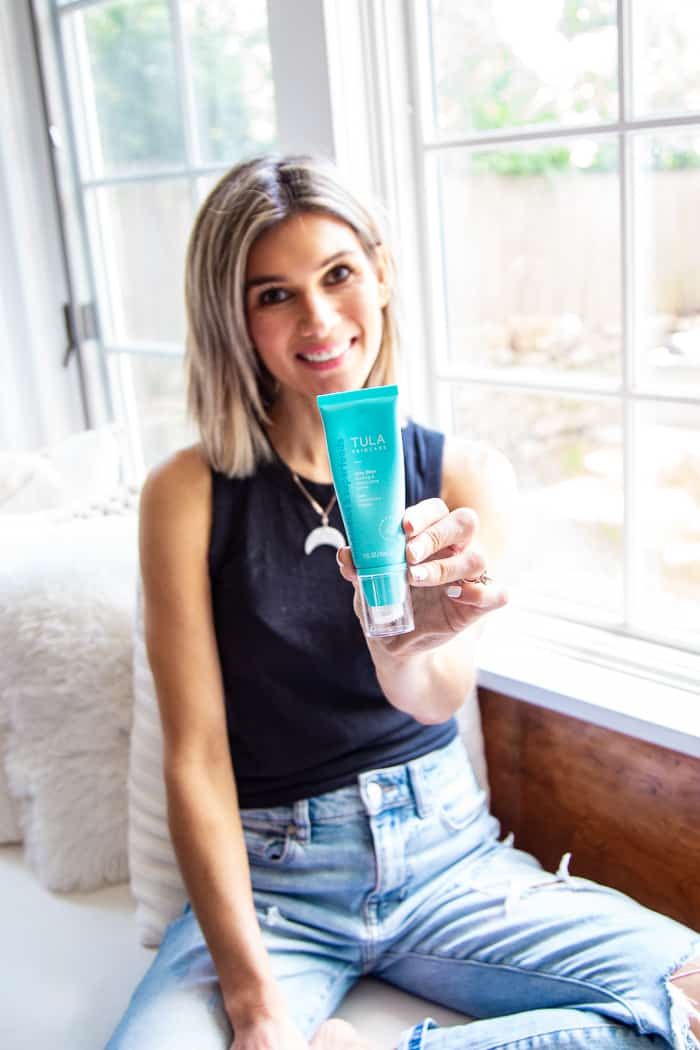 I hope you're having a great start to the week!  I'll be back soon with a new ice cream recipe, a big summer salad and an incredible nut-free edible cookie dough recipe – see you then!