This post is sponsored by Cascade and all opinions are my own, as always.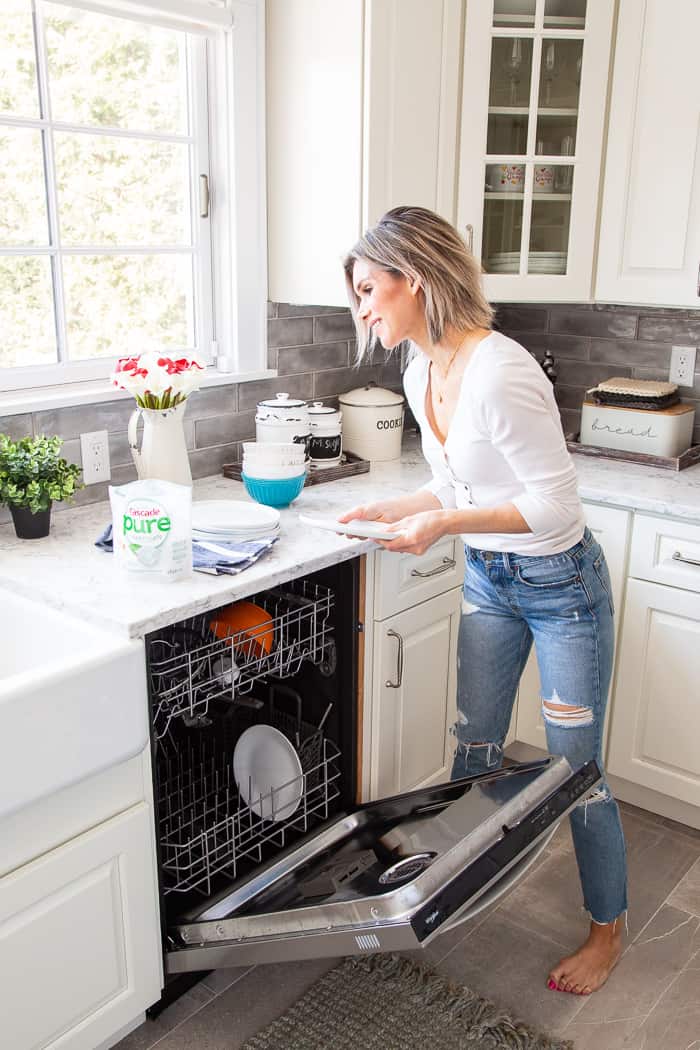 Obviously just the fact that I have a family of five that I cook for every day means dish-washing is a big part of my every day.  I'm guessing we're all basically in the same boat there!
Add a food blog onto that?!  And, as you might imagine, I'm basically washing dishes during the entire half of the day that I'm not cooking.   And hey, I'm not complaining! I have a newly renovated kitchen and a new dishwasher. Add a little music into the mix and dishwashing is a necessary (large) part of life that I fully accept and (maybe even) embrace.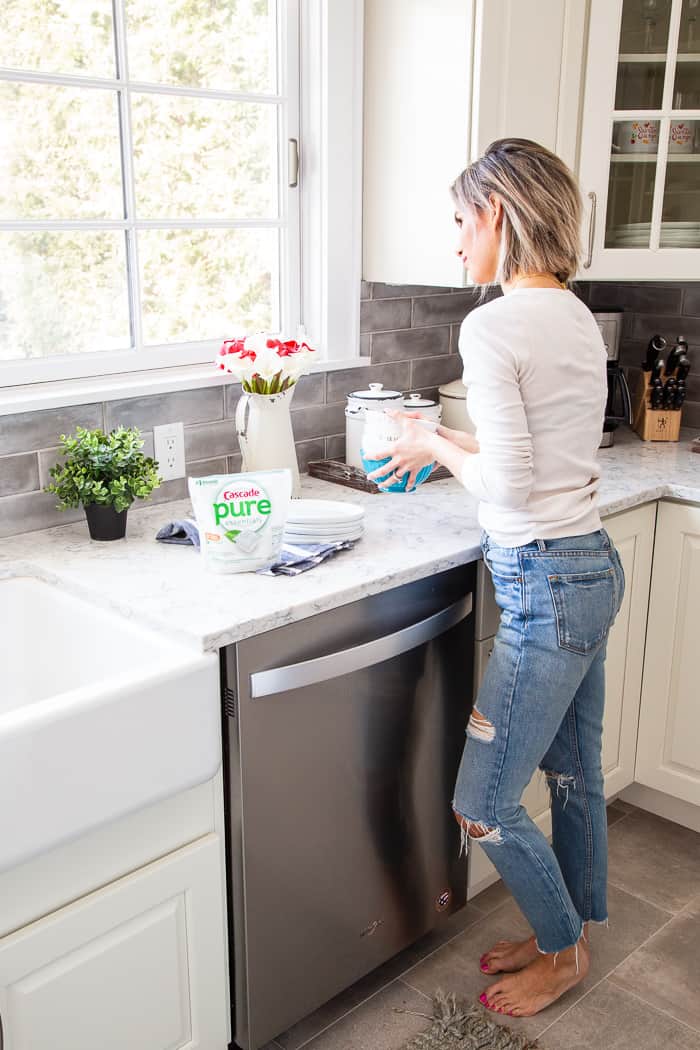 Since dishes need cleaning, and I'm not about to run a 3-hour dishwasher cycle only to wind up with not-so-sparkling-clean dishes, what I'm cleaning them with MATTERS, big time.  
To be totally honest, even though I cook and eat clean, I still typically buy the good old fashioned cleaners just because I know they'll do the job.  I don't love cleaning, which means reliable cleaners are my thing.
BUT, more recently I've been trying to clean things up and get rid of the chemicals.  It's not always an easy switch, but finding amazing products really helps!
New Cascade pure essentials offers pretty much everything I've been looking for in that department – a dependable clean with a simplified formula.
Cascade has always been my go-to brand for dish cleaning so I'm seriously thrilled about the new Cascade pure essentials line.  The formula is free of phosphates and chlorine bleach but chock-full of the power needed to get your dishes and silverware sparkling.   And trust me – it truly is powerful and gets the job done for real – and for 2 dishwasher cycles per day, that's pretty major!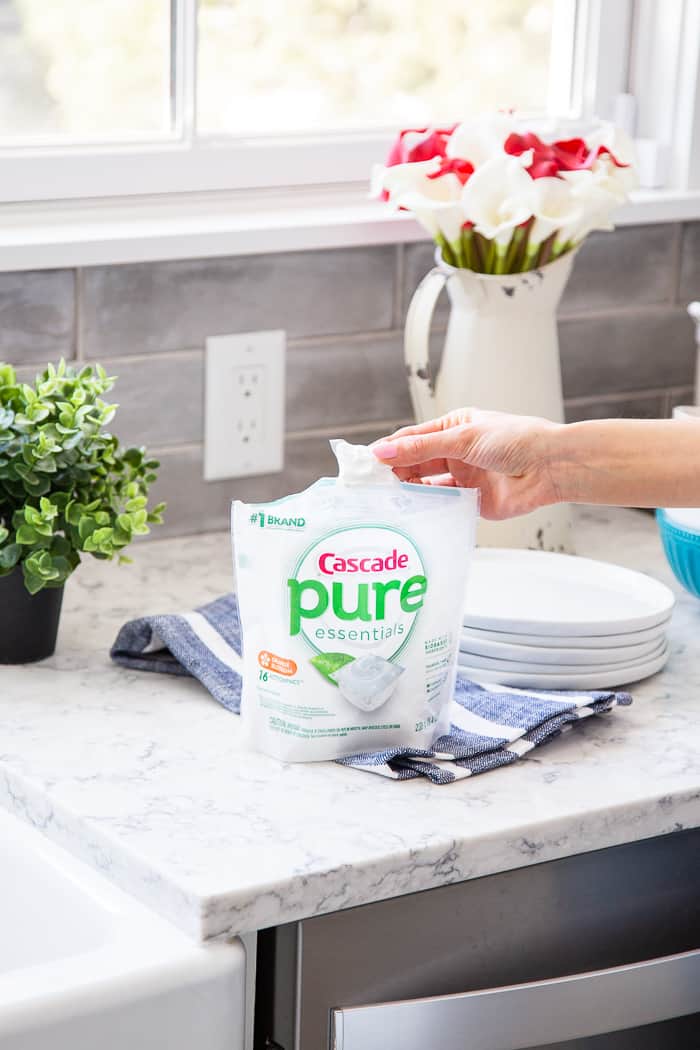 A few more details on Cascade pure essentials:
New Cascade pure essentials dishwasher detergent ActionPacsTM are designed with a simpler formula that delivers the consistent clean you expect from the Cascade brand.
With bio-based  and other thoughtfully selected ingredients, Cascade pure essentials is free of phosphates and chlorine bleach and is Cascade's only dye-free liquid top.
Perfumes in the formula are infused with essentials oils that offer a light citrus aroma in two refreshing scents: Lemon Essence and Orange Blossom.
Cascade pure essentials is available at grocery, retail, home improvement, mass merchandise stores and e-retailers nationwide.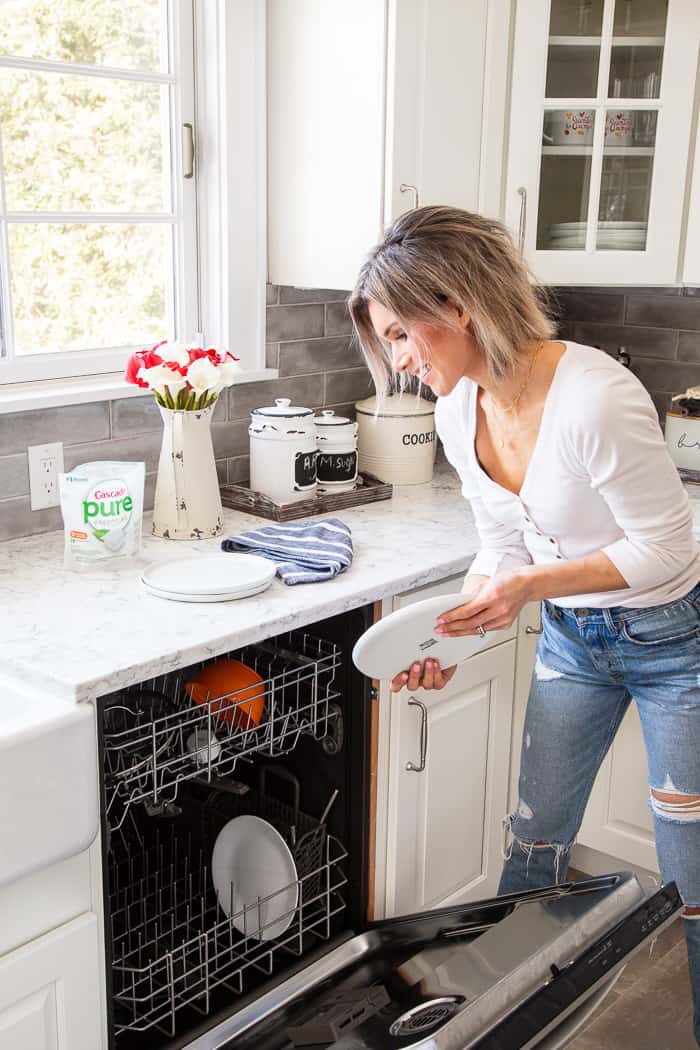 So, if you're anything like me and need your dishes CLEAN, without basically scrubbing them before loading the dishwasher, you need to try Cascade pure essentials.   Simpler ingredients that you can actually feel good about using in your home in a formula that actually does the job well!
Okay, now that we've discussed a better way to tackle the dishes, I'm gonna have to go test a few recipes now – I'll be back soon with more FOOD on the way!