Well hello there, friends!  Notice anything different about me?  (Aside from my happy-January-Whole30-glow?) I chopped my hair off, yes, that's right!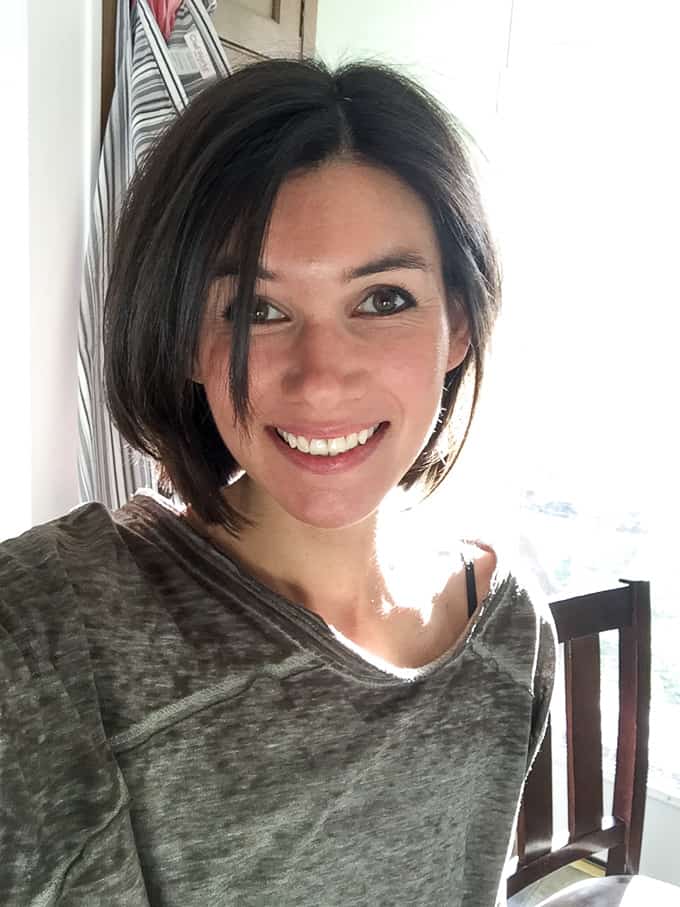 New year, new haircut, quality over quantity, etc.  In fact, the whole "quality over quantity" has become my motto for the New Year thus far – I won't go so far as to say resolution, but, something right along those lines 🙂  Maybe that was the unconscious reason I decided to get rid of my long hair.  That, and I was sick of dreading the washing/styling and figured if I truly hated it, in a year it would be back.  One of the very convenient things about hair.
But moving on!  I have a few thoughts on Whole30 (oh man, I have more than a few actually but will save them for other posts), a few photos to share from our trips and a couple of recipe ideas to run by you.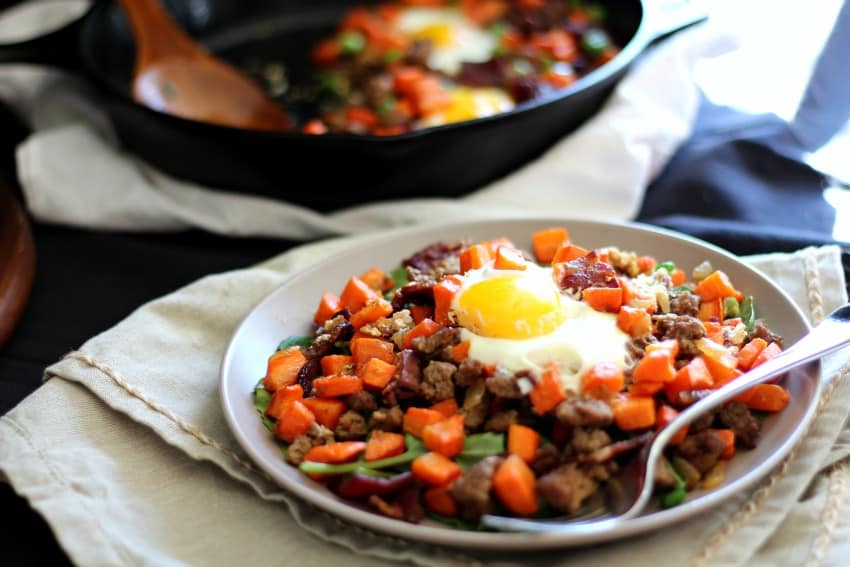 1.) My Whole30 Versus Your Whole30 – What's in it for You?
As you might know by now, I'm a BIG fan of the Whole30 (it's how I started out with Paleo) but I also can't predict what will happen to YOU if/when you complete the program.
I do know that no two experiences are alike – and even comparing my current month (okay it's been 3 days, but still) to 3 years ago because life has changed (a lot!) – they don't feel the same at all.
Will this Whole30 "change my life" in the same way my first did?  I highly doubt it – that said – I think this one can be just as valuable, as long as I'm willing to address 1.) the reasons I'm doing it 2.) the "issues" that come up during the 30 days and 3.) The "results" of my reintroductions after the 30 days is complete.  I firmly believe the reintro phase is SO important for both our bodies and minds.
What motivates you to take on the Whole30?  What do you want to accomplish?  I admit – even for someone who eats 90% Paleo, the Whole30 is most definitely a challenge so there is always clear motivation, even if you've only half admitted it.  (True story – part of me is too competitive to NOT do a Whole30 if Adam does it.  Just being honest!)
Do you want to heal your body? Heal your mind? Lose weight?  "Prove yourself" to someone/yourself? Love your body? "Detox" your body?  Address disordered eating? Kick a sugar dependency?  Get back to basics?  Learn about how foods affect you?  Jump on the bandwagon so you can tell people about your experience? (LOL.)  Think about the REAL motivation behind taking on this challenge and then face whatever comes up during the month.
Example – during my first and second Whole30 (they were within months of each other) I had to face the fact that I was scared to fill up on carbs and fat at the same time.   I wrestled with eating too low carb (for me) while I was filling up on fat, and that was definitely not right for me.  In fact, I chose to face several disordered eating thoughts/beliefs that I didn't even realize I was hanging onto since high school.   You never know what might come up, and, it's then up to you to either address or avoid the issues.
2.) Our Trip(s)!
I have a lot of anxiety about traveling in general (mainly that someone will get sick/something will go horribly wrong) but I have to say we had two really awesome trips and the kids really enjoyed their December.  It feels like FOREVER since I've shared non-recipe related photos, but I couldn't let the whole thing go by without sharing any!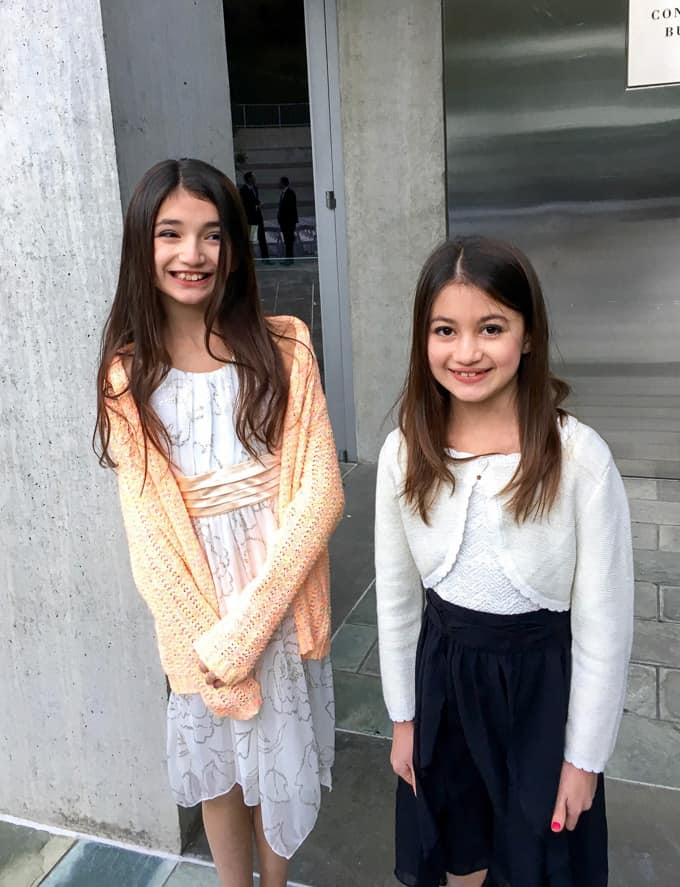 We were in L.A. first for a family wedding (actually a family friend but a very good one!) My parents were with us for the whole trip including Disney, which made it extra special (and easier) for all of us.  I was a bridesmaid in the wedding and had been waiting until right after to do the hair-chop 🙂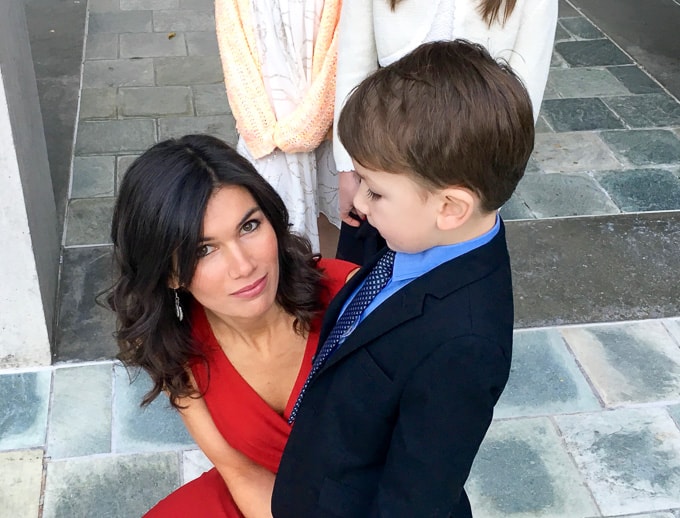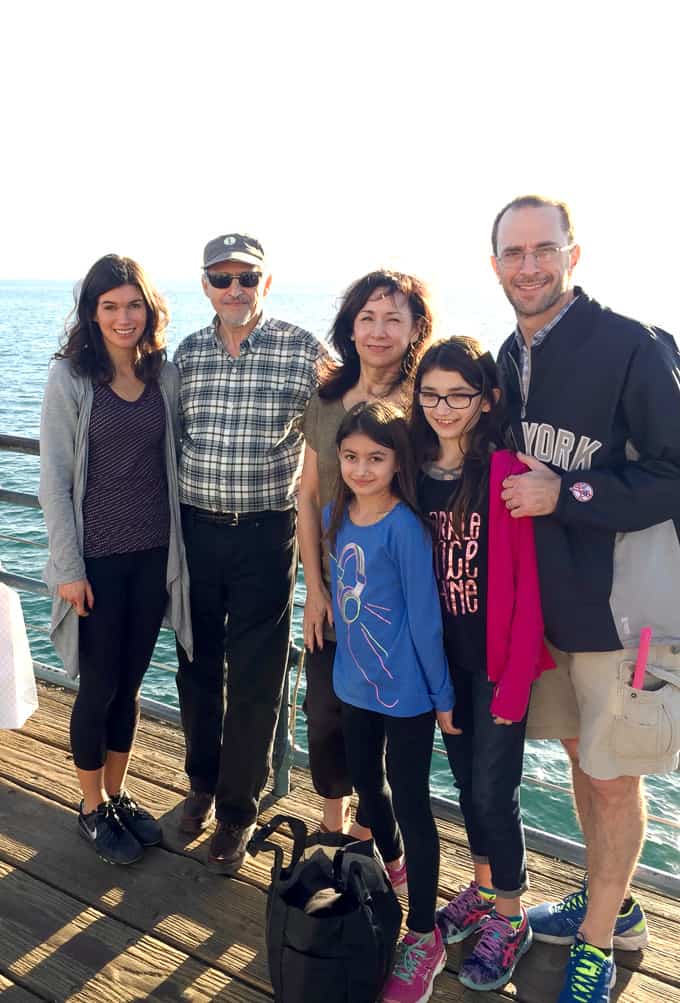 My family (minus Drew who was pouting outside the photo) at the Santa Monica Pier.  An extremely rare photo and location for us!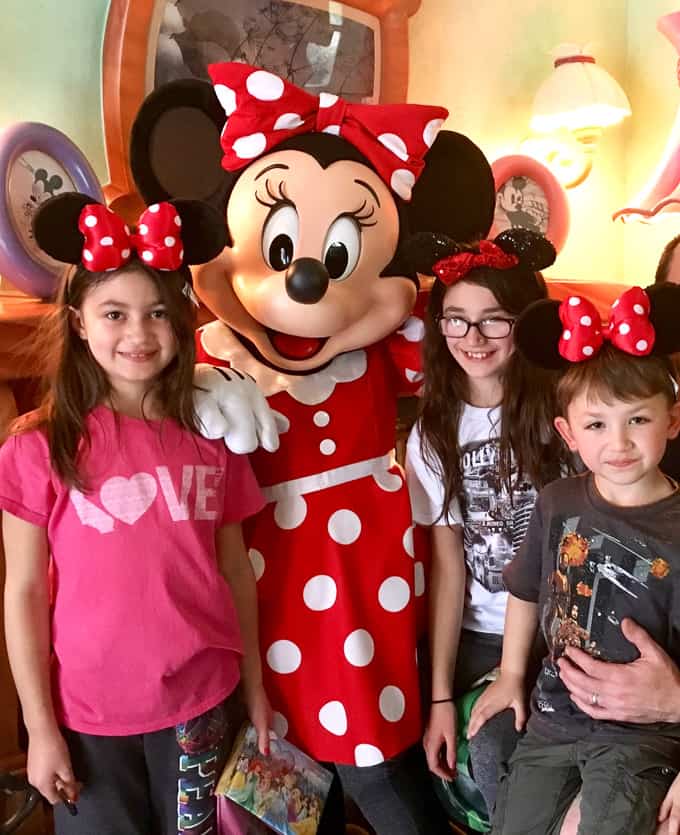 I'm so glad we did Disney now – while they're still young enough to want to meet every single character.  So much more fun that way.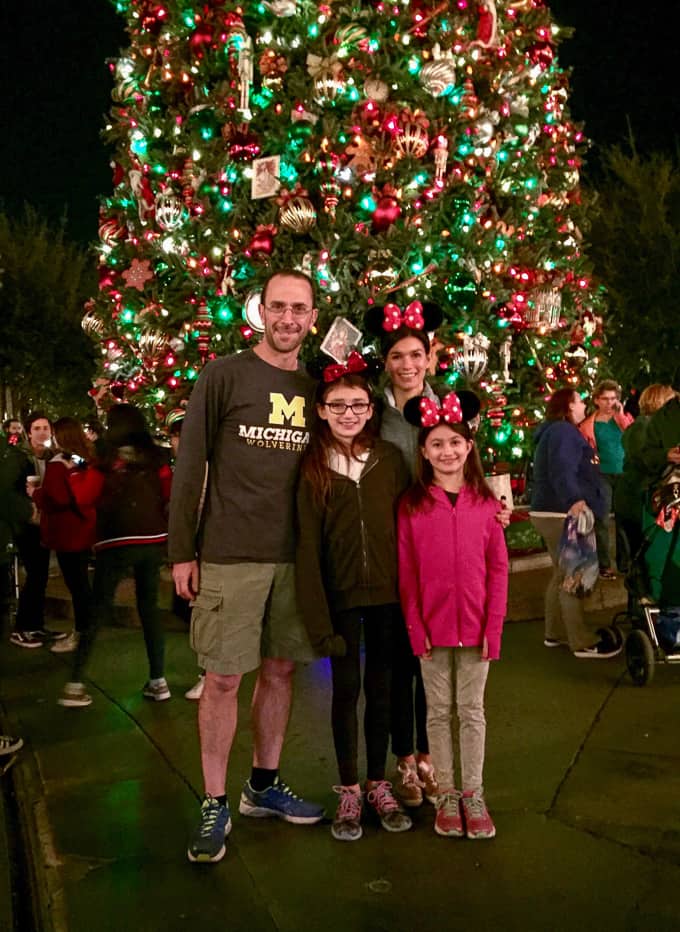 Being there for the holidays was pretty awesome, even more awesome that it was before the official holiday break so the crowd wasn't completely unbearable.  We were in California for a total of one week, home for just under a week, and then up to the Berkshires with our friends for New Years.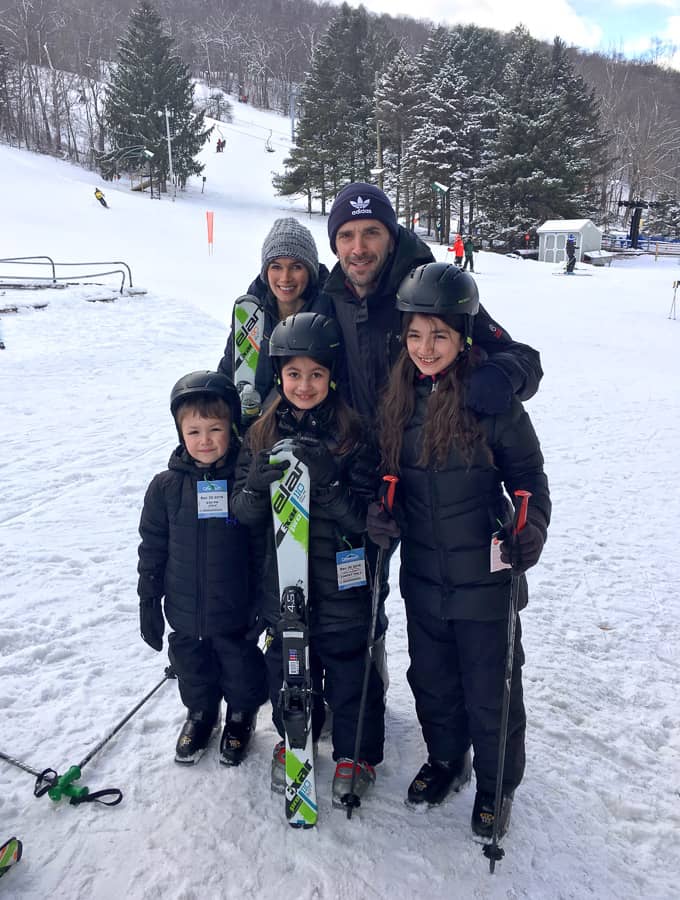 Does it almost look like I've ever been on skis in my life?  Because I haven't – and I'm not about to change my ski status.  I was there for moral support though (and a helping hand of course) and my kids did amazing!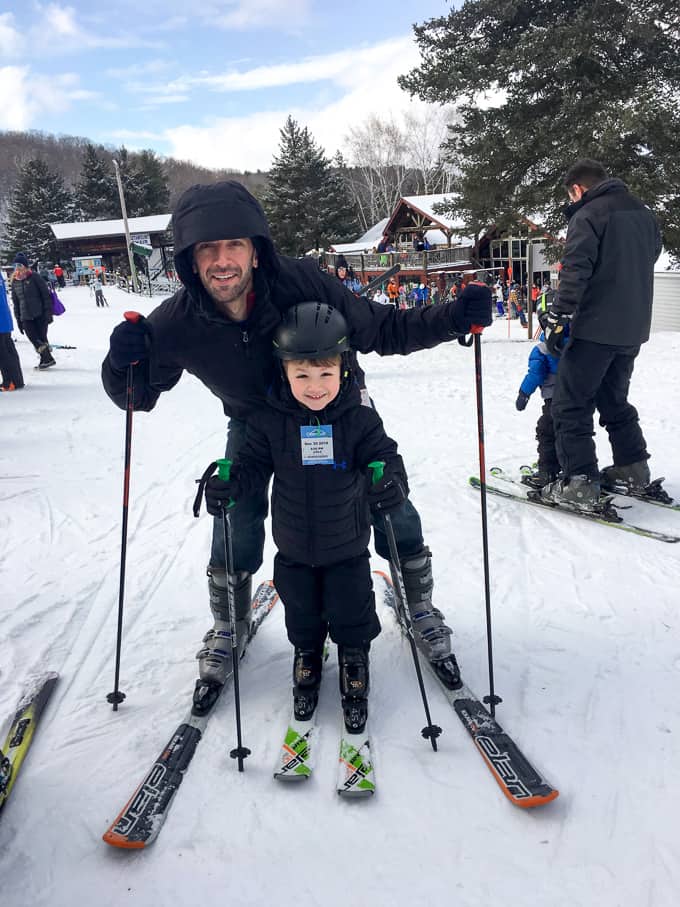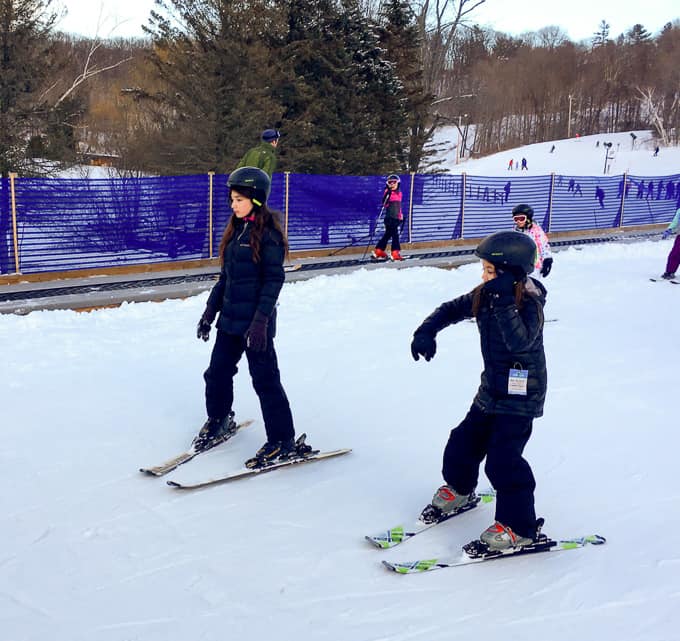 3.) I'm stumbling with recipe creation!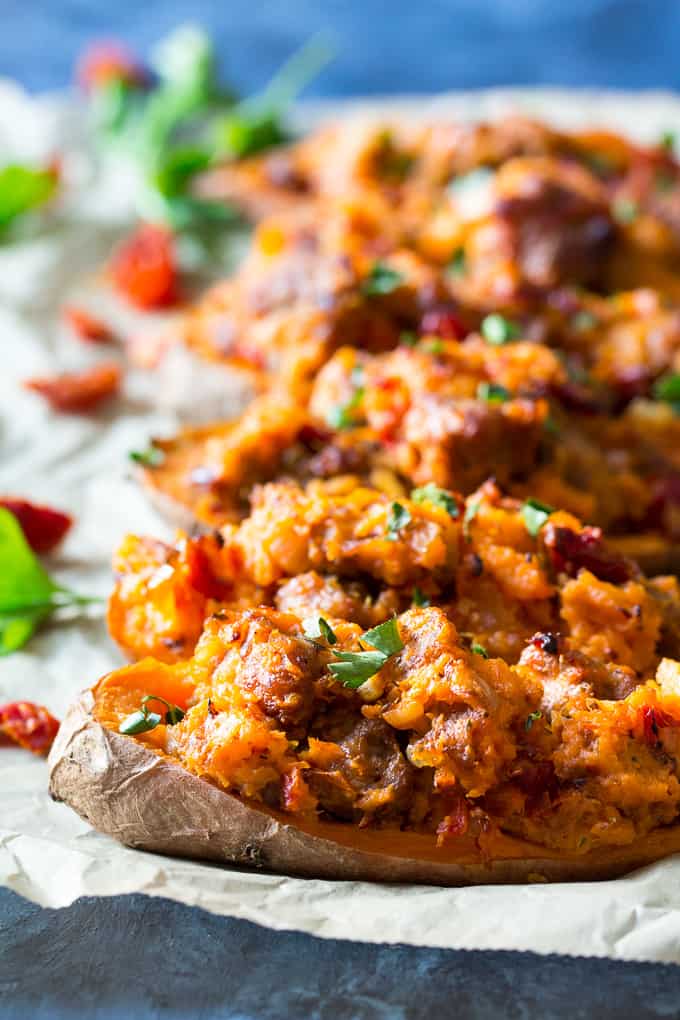 I had a burst of recipe inspiration that resulted in a few new ones (the twice baked sweet potatoes above might be the favorite!) but now I'm all confused.
Part of my wants to go a bit "fancier" and "fun" with Whole30 compliant recipes (stuffed dates?  tostones with dip?  creamy baked spinach artichoke dip?) and part of my just wants easy and convenient – like one skillet meals, more hash, another breakfast casserole.   What do you guys think would be most useful for you/others?
And that's a wrap!  Thanks to my awesome friend Amanda for her Thinking Out Loud linkup!
Tell Me!
Do you have a New Year's "motto"? Are you making a resolution?
What recipes would you love to see more of?  Any new ideas?
 If you've completed a Whole30, what was something surprising you took from it?