I've been putting off writing this post all day since I still haven't made a decision about my run this weekend.
Saturday morning looks like windchills in the negative up to about 10am, and the afternoon calls for snow.
I should probably suck it up and run at 11am but I am SO stuck on running early in the morning that I'm not sure the change in schedule is worth the miles.  Sunday morning looks like snow and rain so that's just out – I hate being cold and wet.  And, honestly, since I don't have a half marathon lined up at this point, I'm not feeling a huge urge to get a longer run in (or any run) since the only race on my calendar is a 10k right now at the end of March.   In my head I was thinking I'd like to run 10, but, I can't be out there when it feels like -5.
I guess it was stupid all summer to talk about how much I like running in the cold.  When I said cold I really meant "reasonable cold" like 20-30 degrees or something.
I'm still planning to find a half marathon for some time in May, but our schedule is pretty full and I can't commit to anything yet.   I'm really curious to see how the 10k will work out for me given that I haven't done, and don't plan to do any speed work to prepare.
So let's jump in and see what went down this week.  As you might guess from the title, it involved treadmill running and yoga.  Oh I am so clever!
Monday – 6 treadmill miles @ 8:45 avg pace.  Later I did Backbending From the Base, the 40 minute intermediate version that leaves out a short section of more advanced wheel pose variations.  I'm really noticing an improvement in my strength/flexibility in back bends!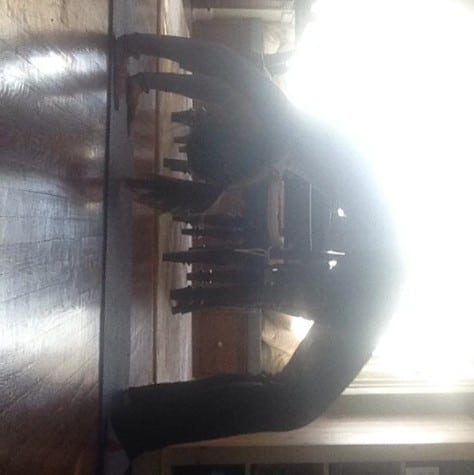 Tuesday – Treadmill again!  It takes a lot to get me there and the weather this week was the coldest we've had.  I ran for 50 minutes, which I think was 5.8 miles.  The pace was 8:40ish.  For yoga, I did Power Yoga with Twists, which was an intermediate level vinyasa video that was fine but nothing particularly special.
Wednesday – AKA the day I ran outside.  You couldn't have paid me to get back on the treadmill (okay that's a big lie, would happily accept payment if someone offers) but I did decide to venture outside since it was the warmest day yet, at 9 degrees.  I ran 6 miles of one of my favorite hilly routes.  It was too cold for me, but I still enjoyed being outside, at least for the second half of it!
Later on I did 60 minutes of Heavenly Hips, which is a long and pretty intense practice with a lot of hip opening! Feels really great though after running.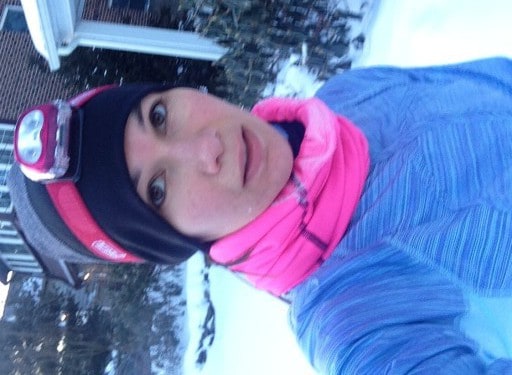 Thursday – No running since I was up late Wednesday night with friends for a girls night in (better than out, because wine in jammies!  And Tates GF cookies.) I did an hour long "Connections to Core" vinyasa yoga video, which is definitely a challenge and one I highly recommend.
Friday – Went to the gym super early to run on the treadmill, since Adam had to leave for work at 6:30.  The treadmill was a no brainer since the darned wind chill was -21F!  Can't say I remember seeing that number, ever. Didn't realize I signed up for this living in NJ.
Anyway what was my point?  Oh yes, I ran 5.5 miles on the treadmill @ 8:45 avg pace.  I listened to Jillian Michael's podcasts too.  These were originally downloaded by my son, but I actually like her and think she's pretty funny.
Later on I did "Rise and Shine" – a 30 minute intermediate level vinyasa class.  Perfect since I just wasn't in the mood for a long yoga session.  Couch time was calling me!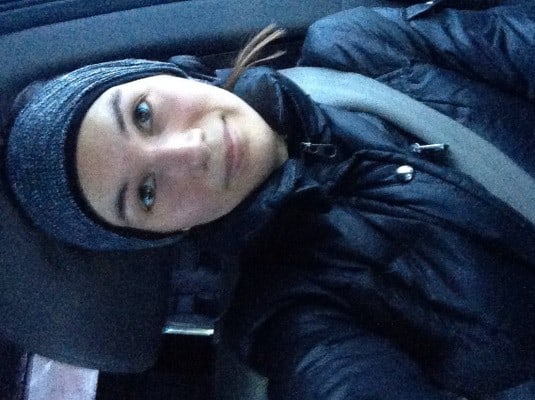 Saturday – And this brings me to my terribly annoying indecisiveness on the whole long run issue.  Blah blah whine whine it's cold and maybe I'll run 8-10 miles, we'll see.  45 minutes of yoga sounds like a good idea too.
Sunday – No running, an hour of yoga.
Since the kids have been home all week I've actually found myself with more time than usual, only because there aren't as many places to be, and they are really playing well together.  I mean, "playing well" is relative, but for us 1 fight/meltdown every 1-2 hours is really good.   Very successful staycation we had!
On the agenda for my weekend aside from fitness is some cleaning (I'm a lot more disciplined with running than cleaning, have I mentioned this?) grocery shopping, blog writing, and enjoying the rest of our down time before rushing around again next week.
How were your runs/workouts this week?  Have you been impacted by the weather?
Do you have a long run planned this weekend?  Are you training for a race right now?
Any other fun weekend stuff?