Hi, and happy (almost) Mother's Day! I'm popping in today to chat about a few great Mother's Day shopping finds – gifts any mom would love. Stage Stores has a wide selecion of must-have gift items for anyone – whether you're shopping for a classic, glam, active or fun-loving mom. Or a mom who happens to be all of those things, because really, depending on the day (or hour) I can be any or all of those moms 🙂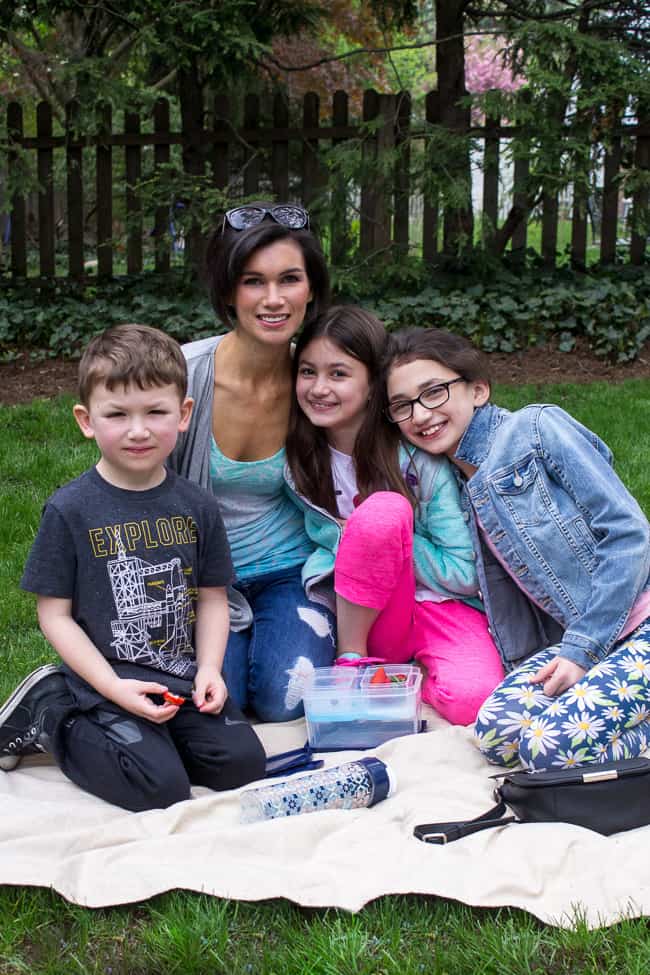 The kiddos and I decided to have a little Sunday picnic to show you guys the gifts I chose from Stage Stores!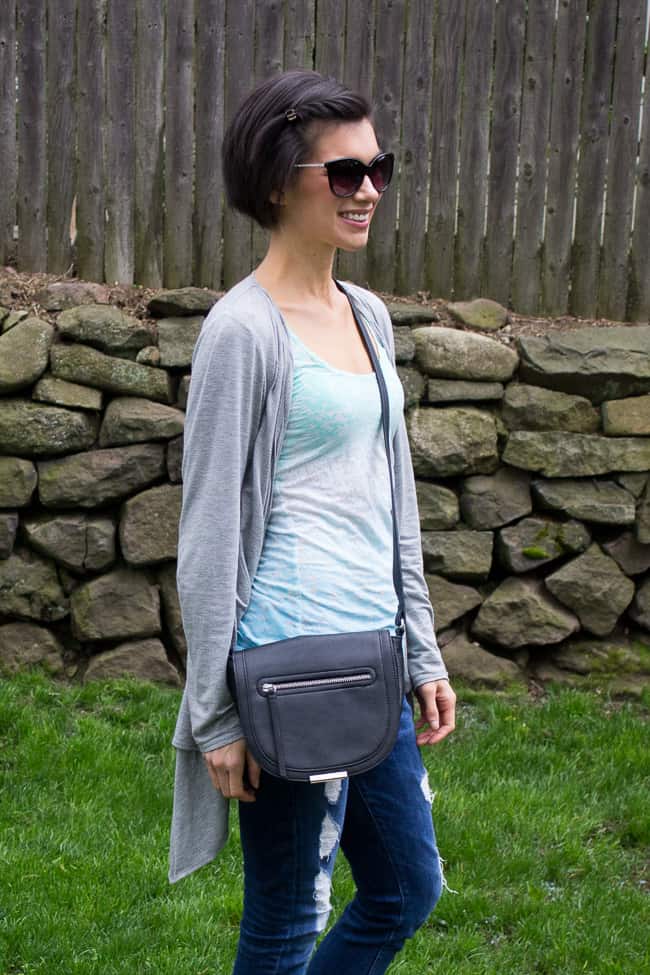 First things first, I went for those "necessities" that you wind up putting off buying for yourself for, um, years.  Has it really been 5 years since I bought myself a new handbag?  Eek!  At least!
For many of us moms, shopping for ourselves gets the last slot on the running list of priorities, so it's not uncommon to carry a loved-a-little-too-much handbag or wear a scratched up pair sunglasses for just a bit too long.  For some reason I literally wait YEARS to replace items like this!  A great gift for any mom, I would think! Shown above and below: Signature Studio Modified Retro Rectangle Sunglasses and Nine West Dima Saddle Crossbody Bag.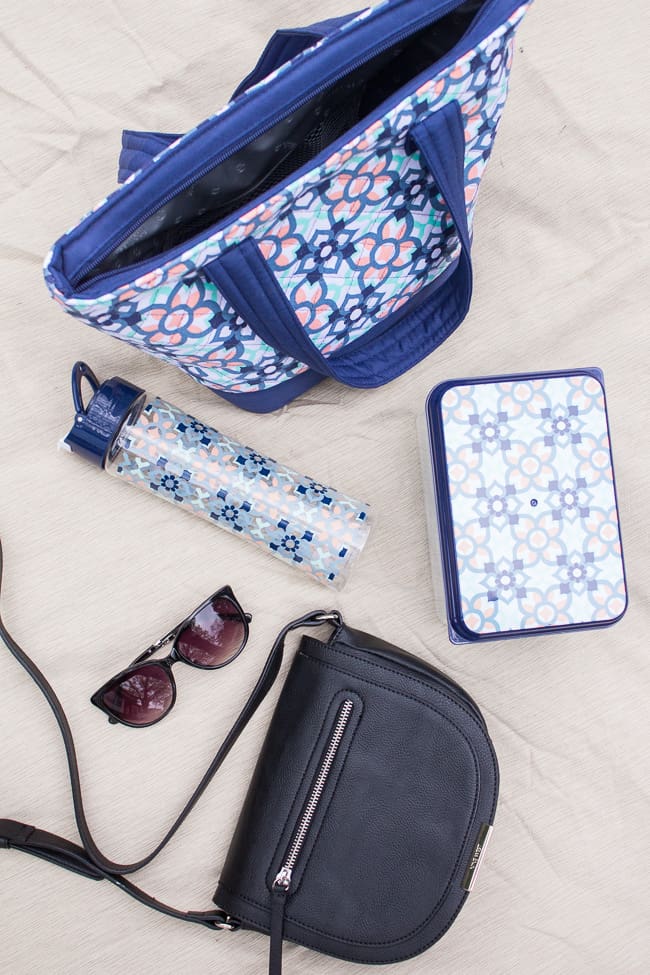 I can't tell you how nice it feels to have a new pair of sunglasses! It's the little things, right? But, back to the picnic. As you can see in the photo above, I chose an on-the-go lunch/picnic set, which is totally necessary for us once spring hits with park outings, beach trips, and basically any time we're out for longer than an hour 🙂 Pictured above is the Fit & Fresh Portsmouth Flower Lunch Tote (love that big water bottle since my kids fight over water constantly!)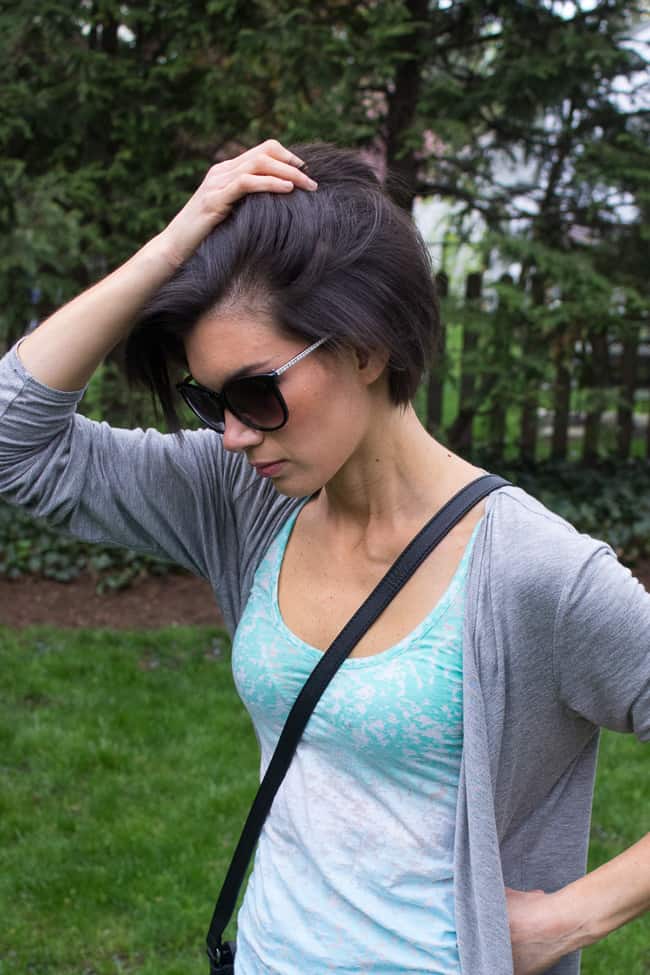 Ever so casually hanging out in the backyard with my new sunglasses and bag, you guys do this too, right?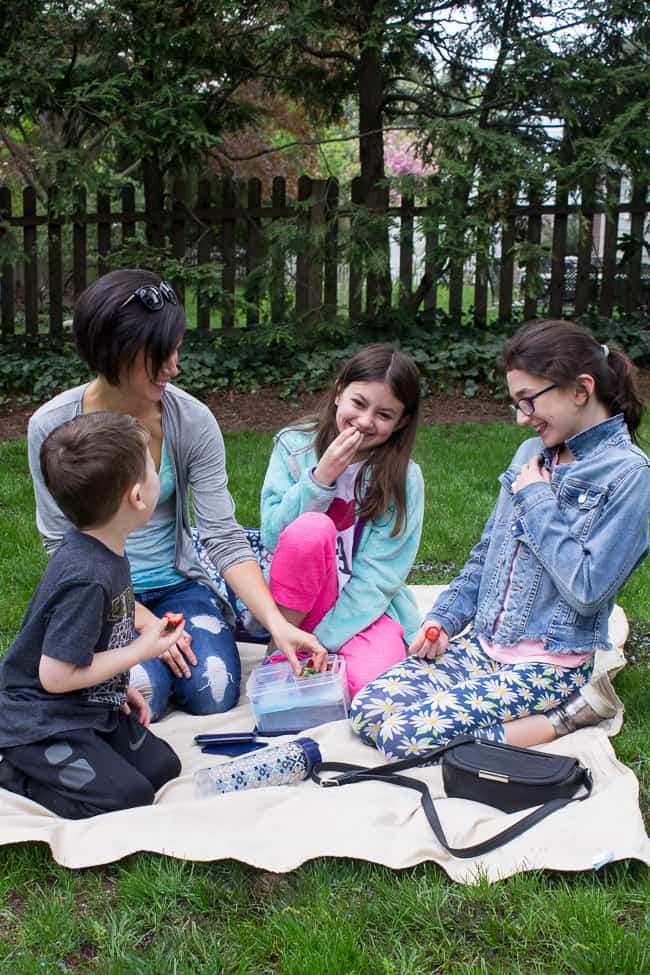 Snacking in the backyard together – I don't think mommy-ing gets much better than that! As long as we have enough snacks to go around, of course 🙂 Have fun finding the perfect gift for your favorite mom (or for yourself!) at Stage Stores! Happy Mother's Day to everyone!
Follow Stage Stores on:
Instagram: @stage #shopstage
Twitter: @shopstage #shopstage
Facebook: StageStores
This is a sponsored conversation written by me on behalf of Stage Stores. The opinions and text are all mine.