Thought #1 – Is there really anyone who wants to read all my thoughts right now?
I'll take my chances and hand them over for your (optional) consumption.   A few illustrations blurry iPhone pics to accompany whatever's about to come.
Hmm, the picture thing sort of implies that some of these thoughts to follow were actually planned.
Let me think that one over.
Do I take pictures of my thoughts or do my thoughts come from my pictures?  At this point your guess is as good as mine.

Let's get started with this week's Thinking Out Loud – lots of love to Amanda for hosting!
I love that I'm already on Thought #2 since #1 snuck in my first line.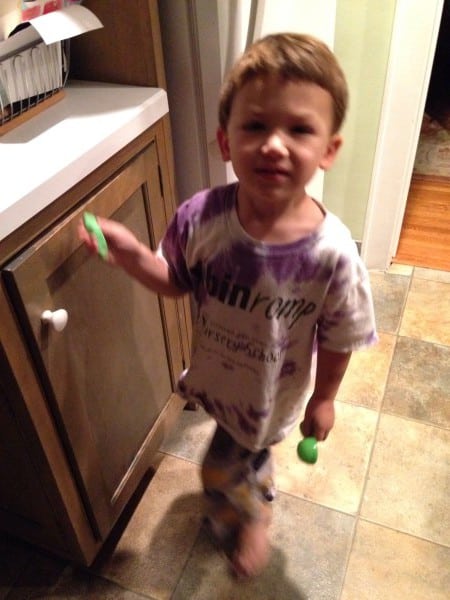 Drew woke up this morning (Wed) telling me his "nose wouldn't sniffle at night", AKA he has a cold.  He apparently tried to fix it by sticking his finger in his nose with little relief.
I hope I'm not the only runner-mom who immediately starts thinking about how my child's (mild) illness will impact my running.  Mainly – do I want to catch this cold now and be done with it by next week, or not catch it at all, but wait for it to hit (or something worse!) every day until the NYC Marathon?
I've decided that while I don't want to catch it at all, if I'm going to have anything before the race, a mild cold 10 days out would be the way to go.  Once we're down to 7, 5, 3, then that's bad.
Thought #3: Cue the recurring "missing sports bra" dreams.
AKA the "shoes won't tie" "it's 80 degrees" "legs won't move" "ate at IHOP before the race" "wearing a winter coat at the start line that won't come off" "can't find the race" "In the wrong city" "marathon is actually a children's obstacle course with a foam pit, multicolored balls and twisty-slides"  dreams.
There are more – too many to tell you – these dreams are a taper time staple for me! Essentially, these are the "missed the exam" dreams for runners.  I hate them because I think every darned one is real!  I can expect to have them every night until the marathon – wonder which one is coming tonight?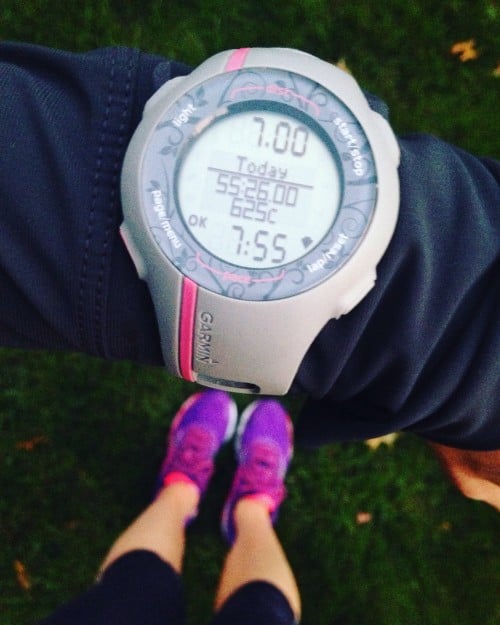 Thought #4:  Despite the dreams and potential cold, things are going well.
Dang it, why do I jinx myself at every chance?  Truthfully, things are feeling fine, runs are still going well.  My biggest problem right now is that I don't have compression socks to match the tank I want to wear.  This actually feels like a BIG problem to me, so please feel free to knock my head into perspective on that one.
Thought #5: I finally made my "birthday dessert" for the blog tomorrow, and it was an intense experience.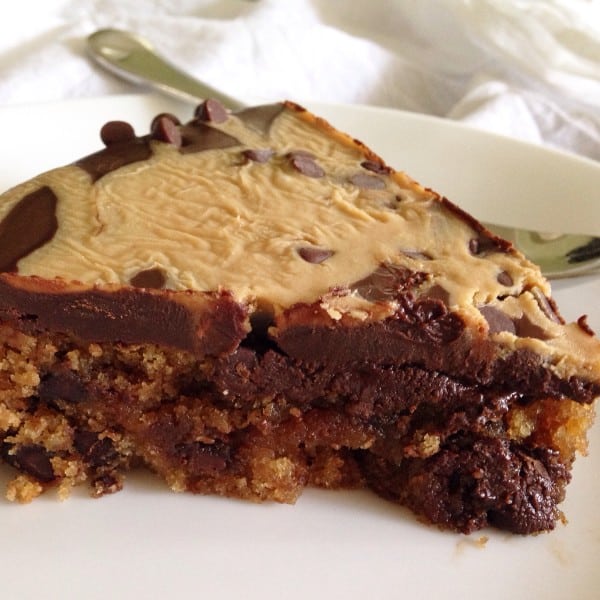 I think I'm transferring all my taper anxiety to my oven, because this is the third thing I've baked in 3 days.  On one of those days I additionally made my Butternut Sausage Stuffing to redo the pictures, then ate the whole thing within 2 days.  It's been quite the week!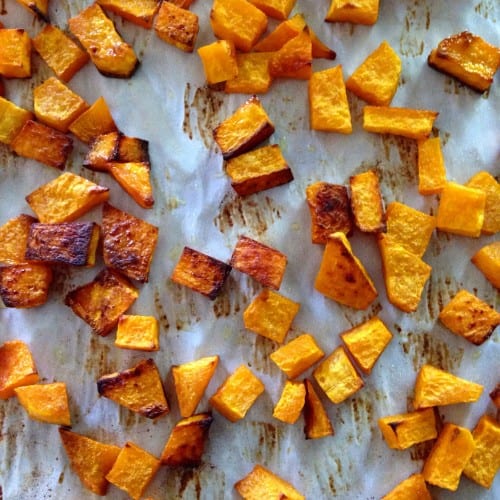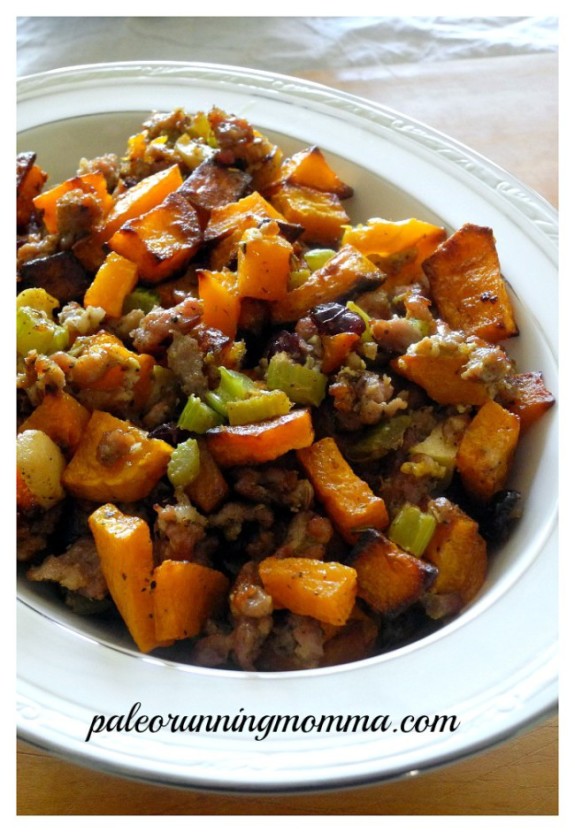 Thought #6: Since we're on the topic of sausage AND I'm actually eating it right now as I type…
…I'd just like to say that I highly recommend eating sausage with avocado and spinach.  Kalamata olives don't hurt either (did they ever hurt anything?!) It's my quickest and tastiest go-to lunch when I'm not craving anything having to do with carbs (you saw the above dessert, right?)
And that wraps it up!  It's time to check homework and fold laundry.  See you tomorrow!
Tell me the strangest running related dream you've had!
What do you distract yourself with when tapering?