Well guys, we all made it through another weekend.  Wait, what?  Who says that?  I know, but really sometimes this is how I feel when I have a lot going on over a weekend!  So here we are, with a "fresh" start and a new week.
By "fresh" I'm definitely not referring to the state of my unwashed hair, but rather to the knowledge that it's Monday and our brains have been conditioned to know it's time to get our s— together.
But first, want to make sure you didn't miss the recipe for Banana Peach Muffins that I snuck in over the weekend.  I have a few extra recipes and didn't want to wait to post – too good!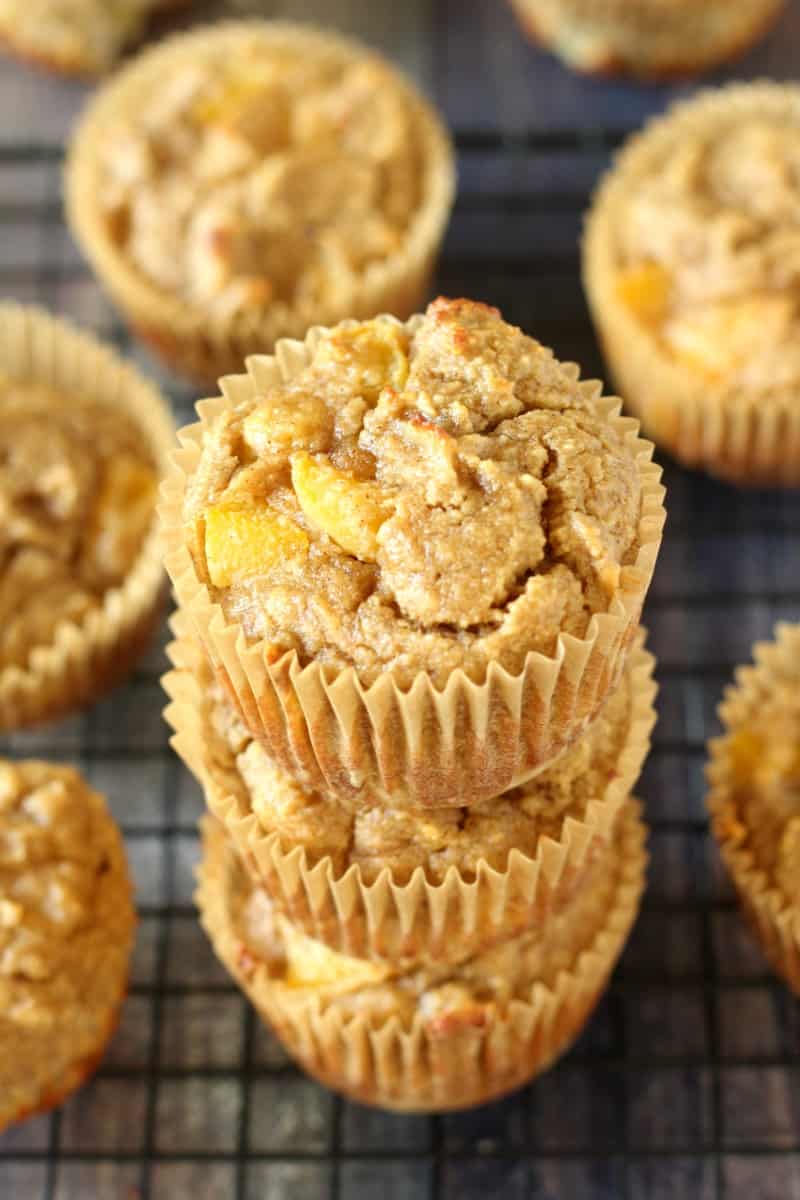 I plan to post 3 recipes this week as well and then go back to my typical 2.  But now, I'll take a look at last week's workouts.
Not going to lie – it's been a challenge to be consistent with a fitness routine, especially my 3 day/week yoga goal.  I'm thinking I need to actually be setting alerts to get me to do yoga – I know I have the 30 minutes in my schedule and want to be more deliberate.
Workouts 5/30-6/5
Monday – 30 minutes Yoga Total Body Detox – Lesley Fightmaster
Tuesday – 4 mile run, easy pace (used HR monitor to keep it "easy")
Wednesday – 4 mile run, last 2 moderate pace (tracked by HR)
Thursday – 30 minute morning flow for balance 
Friday – 4 mile run, not tracked (easy effort)
Sat – Rest (walked around the city a lot though!)
Sun – 4 mile run (not tracked) and 30 minute yoga total body workout
So, while I did manage to get in what I wanted to, it felt sort of disorganized and rushed.  I hope to set times for myself for the upcoming week so I feel more sane.  About the HR training, I've been tracking that way twice per week and I'll talk more about it in an upcoming post.
Weekend
I started out my weekend by impulsively baking blueberry muffins.  Why do I do this to myself?  There were at least 5 other things that I NEEDED to get done and yet, blueberry muffins it was.  They were a hit, so in the end all was well.  I need to stop using baking to procrastinate though!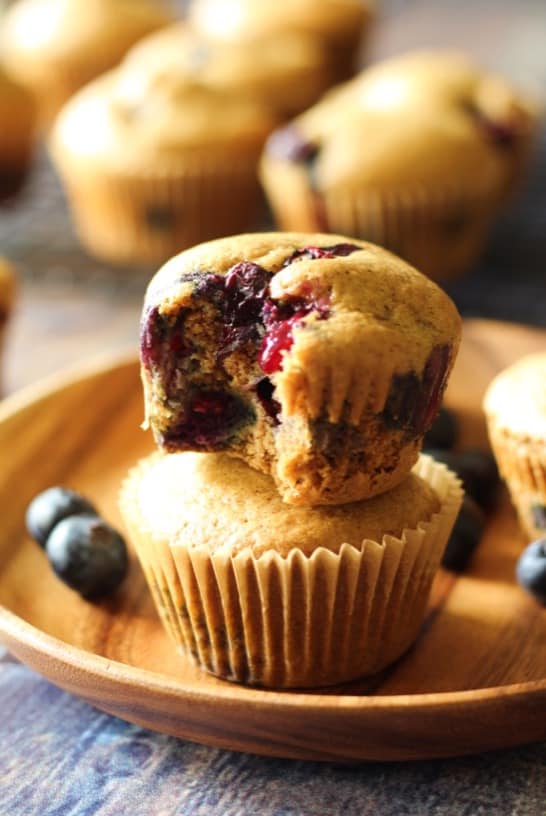 Later on Saturday we went into the city to hang with my friend Jen and her fiancé.  We've been friends since we were 2 and I'm WAY excited that she's getting married next December – in LA – which means a trip to look forward to as well.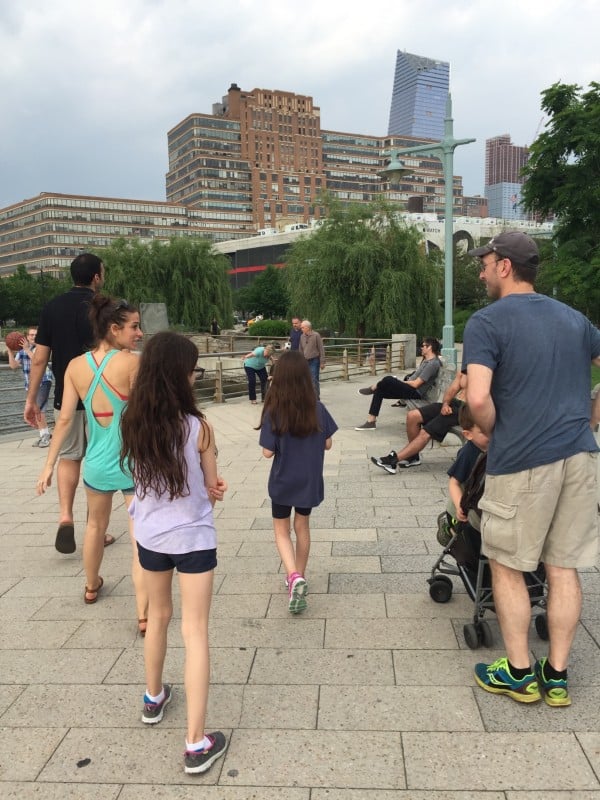 We walked on the High Line and then around Chelsea Piers, and, the kids got fancy ice pops of course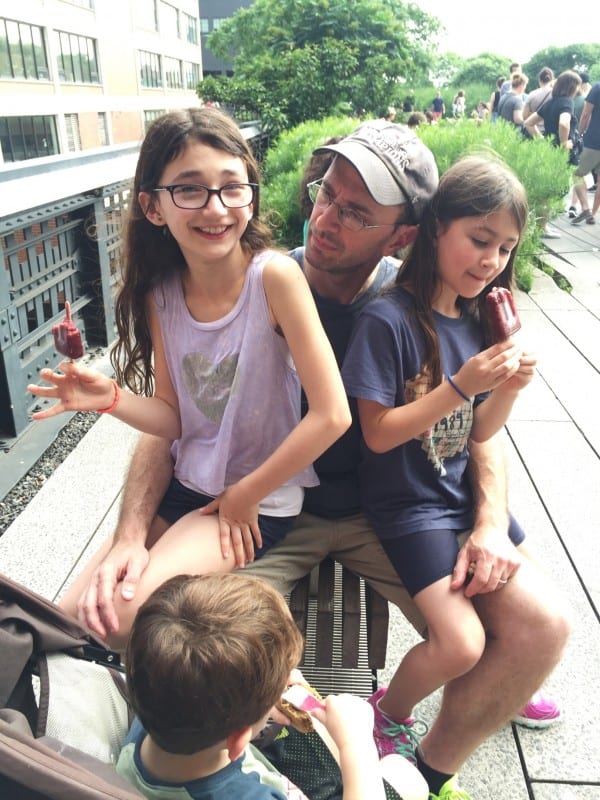 They were fancy in flavor, not appearance – these were blueberry peach but they also had plus apricot chai and strawberry rhubarb.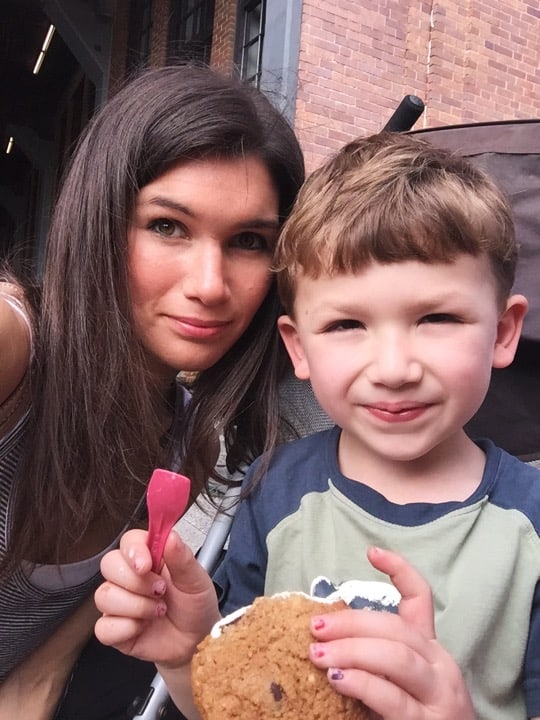 Drew chose a cookie ice cream sandwich instead.  I was a mean-ish mommy and made Adam eat most of the cookie part but Drew barely noticed.
Back to Low FODMAP!
So, on Tuesday of this past week, I wound up with a stomachache/IBS symptoms reminiscent of way back in the day (not quite as bad, but a hint.) This is something I just don't get anymore unless I either 1.) eat something with gluten or 2.) fall way off the low FODMAP train.
I immediately realized I'd been overloading my system with high FODMAP foods like onions and garlic, asparagus, undercooked broccoli (ran low on time for roasting!) and even sorbitol, which I noticed was in my bulletproof coffee creamer (!!) I know that I just can't tolerate anything ending in "ol" or "al" with it comes to sweeteners.
I was also eating peaches since I'd made muffins with them and they were just SO good, that I decided eating an entire peach would be fine.  All of this added up over the course of several days is what led to the problem Tuesday, I believe.
It took me a couple of days to feel fully normal again and I've been eating very low FODMAP since then.  In the past, I would only be very strictly low FODMAP leading up to a long run or while training hard, but honestly, I want to feel well ALL the time – not just when I'm running a lot.  I definitely feel my best eating Paleo + Low FODMAP and while this can seem super restrictive, MOST of the time, it seems to be worth it.
Like I've said in the past, low FODMAP eating is not an exact science for me, and it can be a good amount of trial and error.  I'd like to go into more detail in a future post on this since I think many people likely have the same sensitivities that I do.  I'd be happy to answer any questions, so feel free to contact me!  I'd also like to go back to creating more low FODMAP recipes, since this is what I'm eating anyway!
What was the highlight of your weekend?  Was it busy or relaxing?
Do you have to keep close tabs on your diet in order to feel well?