All my thoughts, limited censorship.  That's what Thinking Out Loud is all about, right?  Thanks for hosting a fabulous link-up, Amanda!  I will be using it as therapy today, hope you don't mind…

What's on my mind this week is something that feels weird for me to talk about.  It's that I haven't been wanting to get out of bed in the morning at my usual 5am.  I mean what is this?  I'm starting to relate to the people who think I'm nuts for getting up early to run.  Because every morning I have been not wanting to get up to run.  Like there hasn't been even one day I just got out of bed without hesitating, it's a struggle every day.
This really sucks!  It's amazing how I will complain either way.  Which is it?  Do you like getting up early or do you wish you could sleep later?  Meh, I think it's both.  But right now I'm wishing I was happier with early.  It makes for a much less rushed and stressful morning.
I actually think the reasons behind this odd new feeling make sense.  I finished a marathon that I was waking up at 4:45 to train for every day.  Of course I want to sleep a little bit later now.  But, I still want to run in the morning!  It's what I do!  So now that I'm dragging myself out of bed at 5:40 most days and trying to race out the door by 6, I don't have a lot of time to run (I need to be home 6:45ish, 7 at the LATEST) which would be sort of okay. Except.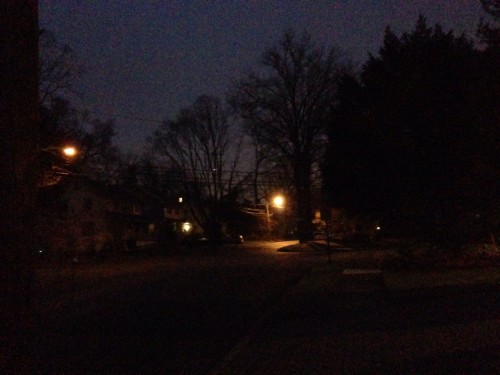 Except, I'm not even feeling into the runs lately, to be honest.  Me, not loving my runs.  Weird.  It started with the whole "recovery" thing and now it's past that, and I'm just in a running slump.  Which is really fine I guess, now that I'm writing it down.  Even the most dedicated runners get into slumps, don't they??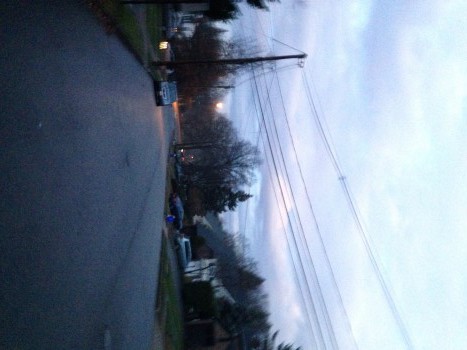 Another reason I'm having trouble getting out of bed is that we started keeping my cat downstairs, so he's not waking me up at 4:30 anymore.  An interesting connection to my running, if there is one.  So now that he's not annoying the crap out of me, I am happily sleeping later and not wanting to get out ASAP to run.
And the third reason I believe this is happening is that I have "been there and done that" with winter running.  The headlamp and gear is not even remotely badass anymore, it's just an extra thing to remember to do.  I know I have gone on and on about my love for winter running, and in many ways I prefer it over summer.  But.  The dark, the blast of cold when you first get out there, the annoyance of not being dressed quite right, and, right now for me, the lack of any real plan.
In fact, I think I might have touched on the real issue right there.
None of my personal goals right now really involve running, at least not in the way they have for the past 2 years.  I'm experiencing a shift in priorities and finding I'd rather do yoga in the morning than go out for an easy run.  I don't want to lose too much of my running fitness, which is why I'm keeping up with a basic schedule, but my heart is not set on logging miles right now.
I'm enjoying blogging, jump starting my coaching business, and experimenting with new types of workouts (yoga and barre) to challenge myself in different ways.  Running is feeling sort of, repetitive, which is funny to say because it's that repetitive feeling that I actually have loved in the past.  Familiar, simple, free. I do still love it, but I need a break.  And I know there is no need to feel guilty over this need for a break, however, I still do just a little bit.
Flying off a tangent right here for a second,  I have just discovered cleaning my frying pans with vinegar (ran out of dish soap) and it has officially changed my life.   I am probably way late to this game, I know, but still, great awesomeness 🙂
Where are your fitness priorities right now?  Do you power on when you're in a slump or switch things up?  Is there a new workout you've tried lately that you really love and want to devote time to?  Anyone else find it tough to get out of bed in the winter?