Since my mind is all tangled up with nerves over the marathon I'll be running tomorrow, I figured now was a good time to answer the Liebster award questions for a very welcomed distraction!  Thanks Mike for the nomination!
Before getting to the questions, I want to inform you guys about an crazy good opportunity to get some of your favorite Paleo books for – get this – $1.00 Tues, Nov 25 only!  Buck Books emailed me to let me in on this awesome Paleo Event they're having and asked me to be an affiliate for this one time event.  I had to get in on this  after seeing many of my favorite paleo books on the list and also several I'm still dying to read.  To view the full list, click on one of my above links and sign up for free to gain access to the sale.  Seriously, DO NOT miss out on this!  It will only be taking place this Tuesday, Nov 25.  All the best paleo books for pennies is not a deal to turn down!
Now you can quietly judge consider my sales pitch in your head for a minute.  Okay done.  Let's move on to the Liebster award!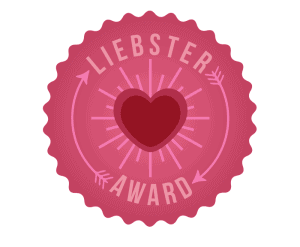 1. What is your current health related goal?
REST!  Rest, recovery, give myself a darned break, however you spin it, that's my goal.  I need it both mentally and physically.  It's not because I'm getting older, it's because I'm getting smarter.
2. What is your biggest irrational fear?
Saying stupid things.  Other people do it all the time so why can't I?  I'm going to try to get over this but saying stupid things often.  Yeah right.  When is there a good time for that?
3. Do you enjoy wrapping presents?
Heck to the no.  Not a fan of much to do with presents, really.  Except those Amazon email gift cards.  Feel free to send me one of those whenever.  Oops, off topic.
4. What's your favorite cross training activity?
Spin!  It's hard but I always feel great after a class.  Planning to spin once per week this winter.
5. If I came to visit you, what would we do?
Um, you would babysit my kids while I went for a mani/pedi.  Just kidding, I don't get mani/pedis at all.  We'd probably head into NYC, assuming you COULD help me contain my crazy kids, and go to a fun place to eat.
6. You have 2 weeks off of work and 2 round trip plane tickets to ANYWHERE. Where would you go and who would you take?
I'd go to Europe with my husband, because I've never been there and he has.  So much I want to do/see there.
7. What's the most embarrassing thing that has ever happened to you during a run or race?
This is a tough one.  Plenty of really UNPLEASANT things have happened to me but I can't think of something downright embarrassing.  Okay nevermind thought of one.  My last half marathon in Sept, I had to stop to pee and didn't want to lose too much time, so I raced out of the porto without considering my underwear.  Shorts were up, underwear was down and visible.  At that point in the race I had other problems so it didn't phase me to make the necessary adjustments while running.  At least I WASN'T the girl with the tampon string hanging out of her runderwear.  Same race.  I was embarrassed for her.
8. Tell me the 3 best days of your life. Or at least the first 3 that pop into your mind.
My wedding day 2. My first daughter being born 3. My first marathon.
9. Okay, you HAVE to eat a fast food meal. What restaurant would you choose and what would you order?
Meh, I don't even know what's available fast-food wise anymore.  I don't get out much.  I might just do any standard burger chain and get 2 bunless burgers and fries.  And then die.
10. Have you ever met a celebrity?
No, unless you count a guy cast in the Real World when I was back in college but I don't even remember his name.  I was drunk and excited though.
11. Share a picture of yourself in non workout clothes!
Here I am!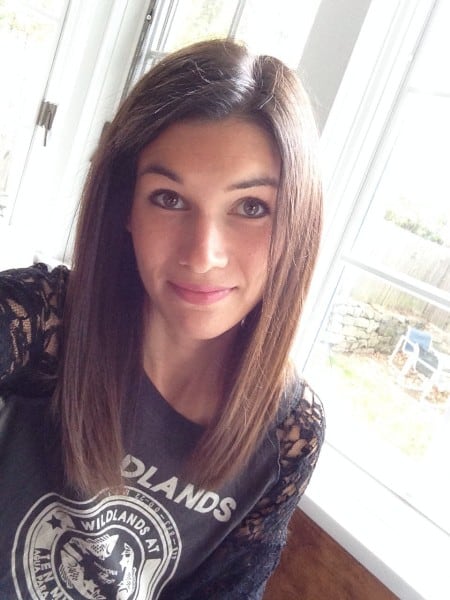 12. If you could choose to have a 'do-over' and switch careers, what would you choose and why?
Since my "career" right now consists of "mom" "blogger" and "extremely part-time running coach" (although my student loans would have you thinking otherwise) basically any job at all would be a career switch.   No do-overs for me though because I can't imagine being away from my kids!  The future is wide and bright though.
13. If you won the Olympic Gold Medal – how do you think you would react?
I would immediately wake up, because I always wake up when something awesome happens or is going to happen in a dream.
14. What do you want for Christmas?
Most Jewish people want Chinese food for Christmas, but I'm going to try to get Santa to bring me some new fleece running gloves and maybe fleece lined running tights too this year.
15. What skill do you lack?
I am not great at asking people for things or for help.  I don't know if this is a skill, but it seems that some people are a lot better at this than I am!  I'm awkward and don't know what to say.
And the new nominations!
No pressure guys, but you are tagged 🙂
Beth @ Running Around My Kitchen
Sue @ This Mama Runs For Cupcakes
Answer any one of the questions in the comments, or tell me what your favorite paleo book is/was.