I'm thrilled to collaborate with Four Athletics to launch my first ever line of Paleo Running Momma leggings!  Grab your very own pair here.
Today's an exciting day because I'm sharing my first pair of Paleo Running Momma branded leggings on the blog!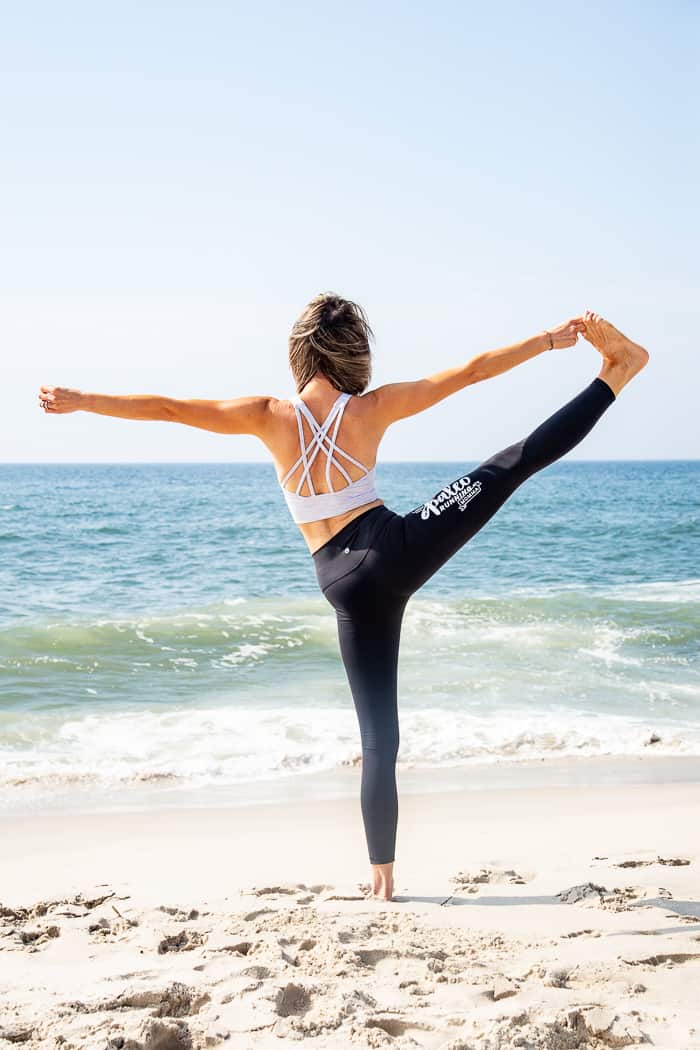 Collaborating with Four Athletics has been such a fun experience.  When they first reached out to me about creating a branded legging I was definitely intrigued!  I mean, I'm pretty much an athletic wear hoarder (eek!) and having my very  own pair was sort of a "pinch-me" moment 🙂
After learning more about Four Athletics' dedication to quality at an affordable price (YESSS!) and the collaborations they've done with bloggers like PaleoOMG and others, I was excited to design my own pair.
For our first campaign, Four Athletics thought a simple black legging would be perfect to dive in with and I couldn't agree more.  Black leggings are what I live in when I practice yoga, and run in during the winter months.  Not to mention that I wear them all the time just because, you know, comfort!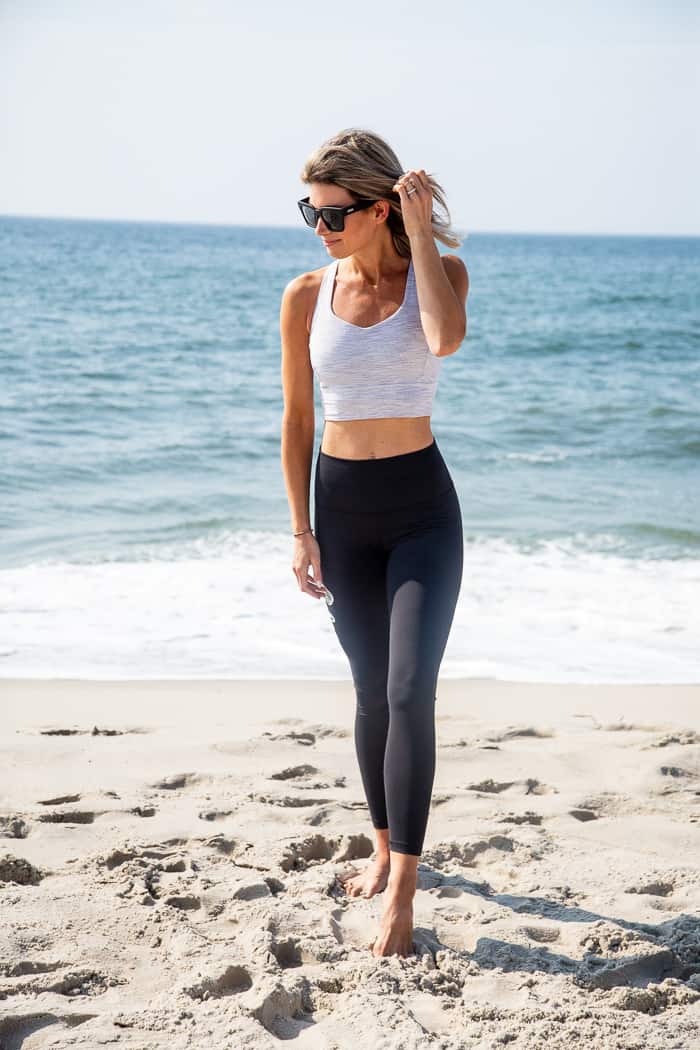 Four Athletics uses a crowdsourcing model, meaning after the initial product launch, if sales go well during the campaign period, I'll then have the ability to create/design more pieces (woohoo!) completely from scratch.  Pretty cool, huh?!
And yes, it might be obvious that I wanted to choose my blog logo for a branded legging, but in truth the logo represents so much to me – more than I realized once I started thinking about it.
The "Paleo Running Momma" logo is symbolic of the crazy journey over the past 5 years of building something that's completely my own for the first time ever – this blog!  What started as a way to connect with other runners and share life/health struggles (plus my then-newfound love of paleo recipes!) became something so much greater than I literally EVER could've imagined!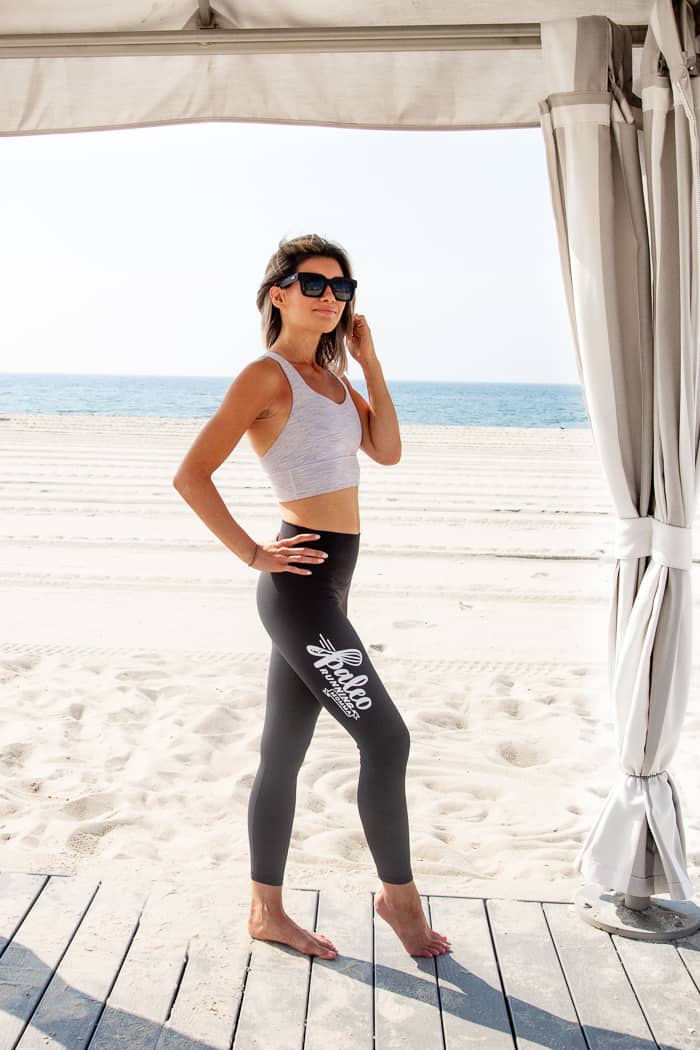 I'm beyond excited to share these leggings with you as a reminder that staying persistent, dedicated, and true to your heart can lead to big, awesome things in your life.
When I first saw these leggings and tried them on, I definitely had a little "WOW" moment, reflecting on everything I've been through with this blog – now a successful business – since day one.  But really, I had NO clue what I was doing and googled my way through the process, confused the entire time.  Still, the original name from that day stuck – Paleo Running Momma.
Although I'm not running the way I did back then, I'm always "running" and I think we all are in some way.  Even if it's running around in circles occasionally (or what feels like most days sometimes!) the name reflects always trying to give my best to what's been given to me.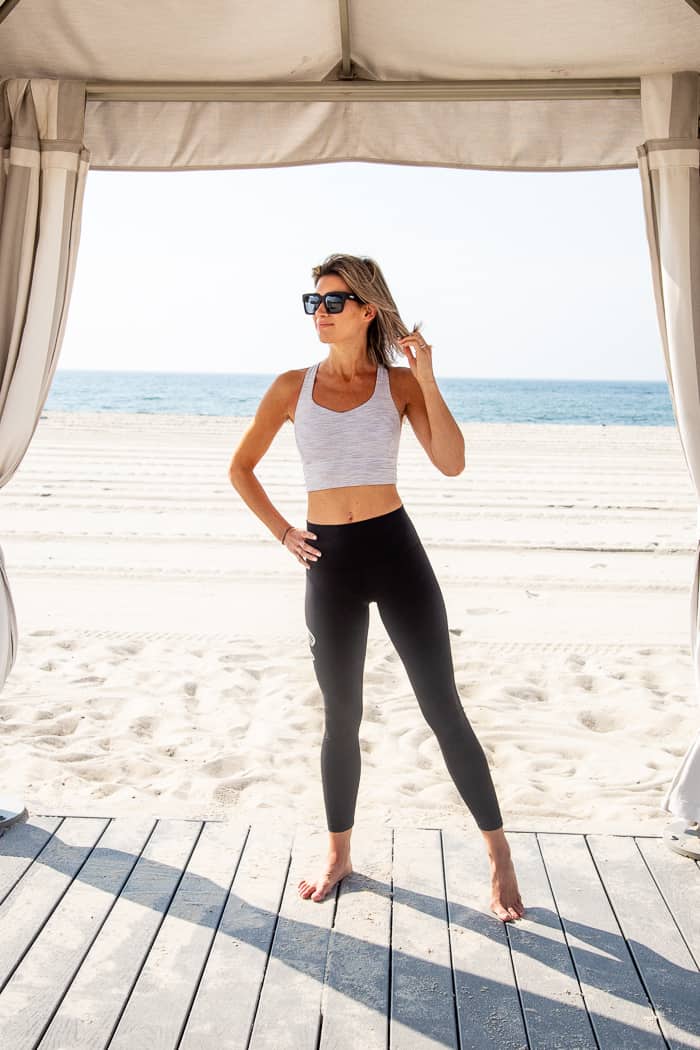 Now for the legging details!  They're basic black 7/8 leggings, though I'm 5'4″ and they hit right at my ankle.  They have a mid-high rise – not too high, not too low.
They're thick, compressive but not TOO compressive, not at all see through, and have great stretch all around.  Moisture wicking and perfect for everything from hot yoga, to barre, to strength training, to running in cooler weather.  And of course, they're perfect for athleisure wear no matter what you happen to be doing!
The sizing is similar to Lululemon – I tried on a 2 and a 4 and can wear both – exactly the same as my lululemon sizing.
I can't wait for you to check out these leggings and try out a pair for yourself – I'm sure you'll love them. As always, thank you SO much for supporting Paleo Running Momma – click here to grab a pair for yourself!