Well hello!  I'm probably waiting to run the Boston Marathon right now – or actually running it – depending on what time it is as you're reading!
Hopefully I am not having problems.
But anyway!  A quick update on my LAST and FINAL week of training – and not just for the Boston Marathon – but in general, for a good long while!  I plan to REALLY refocus and forget about running for a while.  I have no idea what it will look like, but crossing the finish line is going to represent a shift for me that's been a long time coming.
Don't worry, I'll still be the Paleo "Running" Momma but running will no longer mean marathoning for me, if you get what I'm saying.  Light jogging to clear my head perhaps will be a better use of my energy.
But I'm getting way ahead now, as usual.  Here's what I did this past week, it barely felt like a taper since my weekday runs have been all short-ish and easy anyway.
Boston Marathon Training Week 12 – DONE!
Monday – 5 miles, easy
Tuesday – 4 miles, easy
Wednesday – 4.5 miles easy (meant to do 4 but forgot to turn around)
Thursday – Rest
Friday – 4.5 miles easy (this time I meant for that!)
Saturday – 4 miles easy – THEN WE WERE OFF!  They look thrilled, don't they?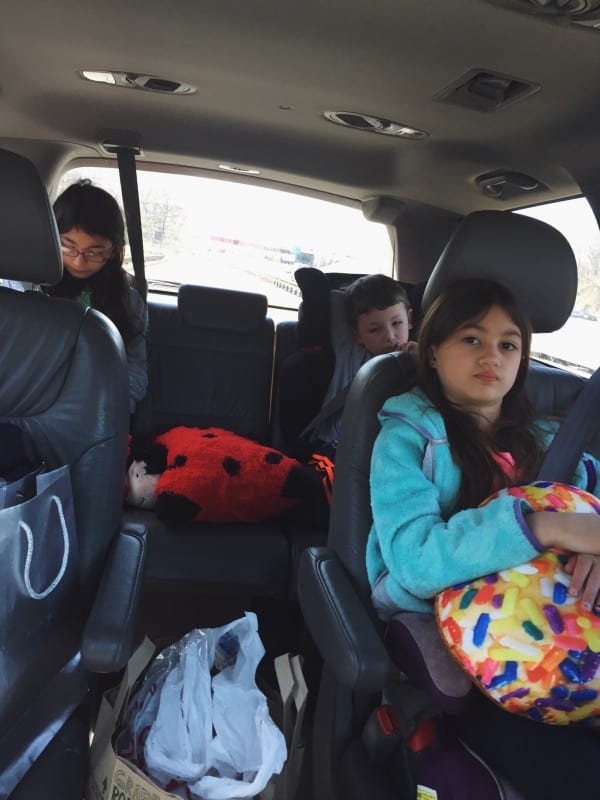 Sunday – Rest day AKA the day I play head games with myself to try to get excited about running!  Not always the easiest thing, especially with all the weather stalking.
More Pictures From Our Boston Weekend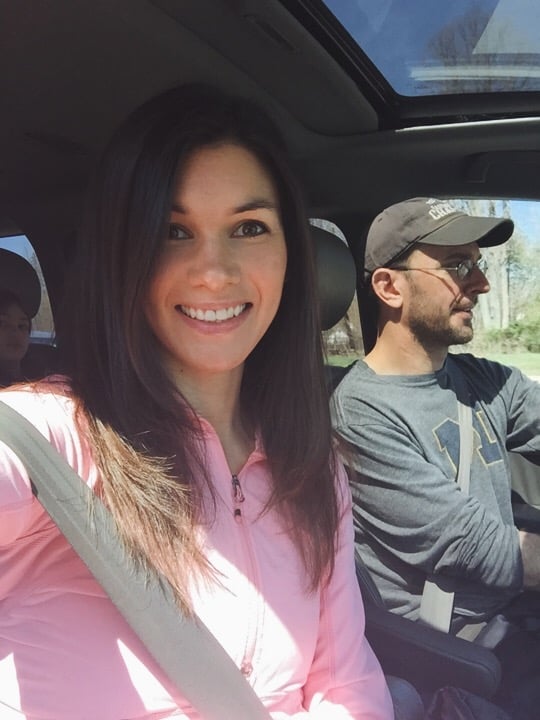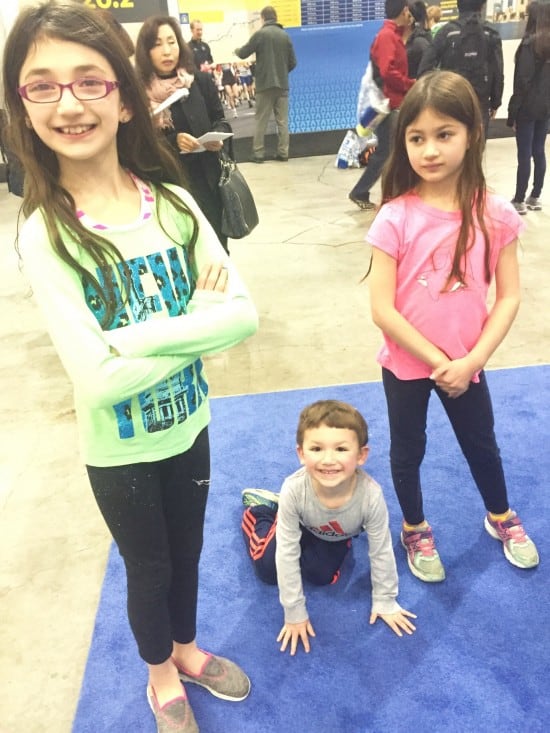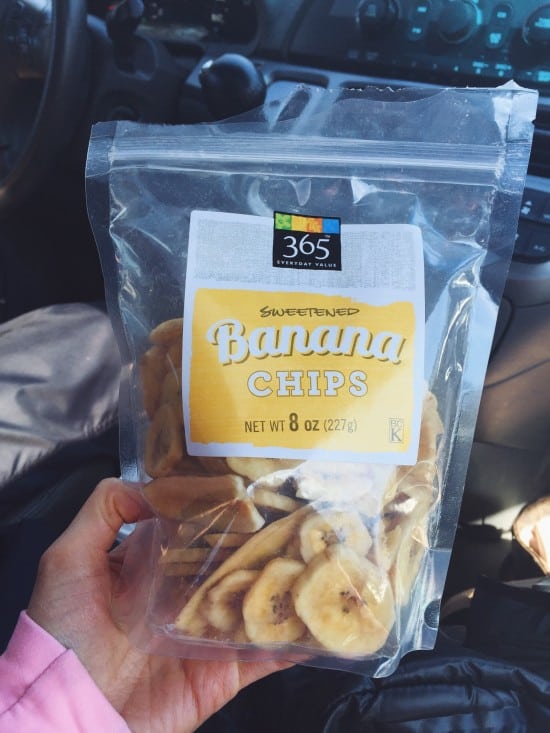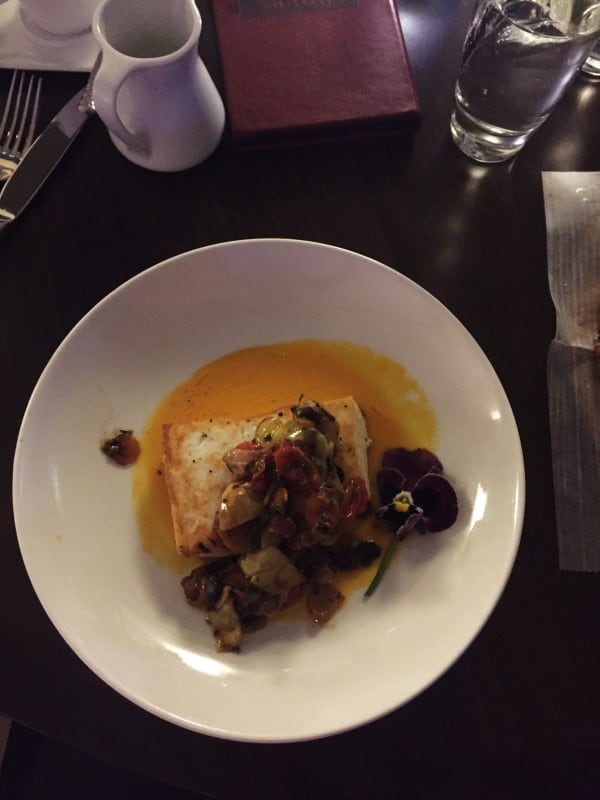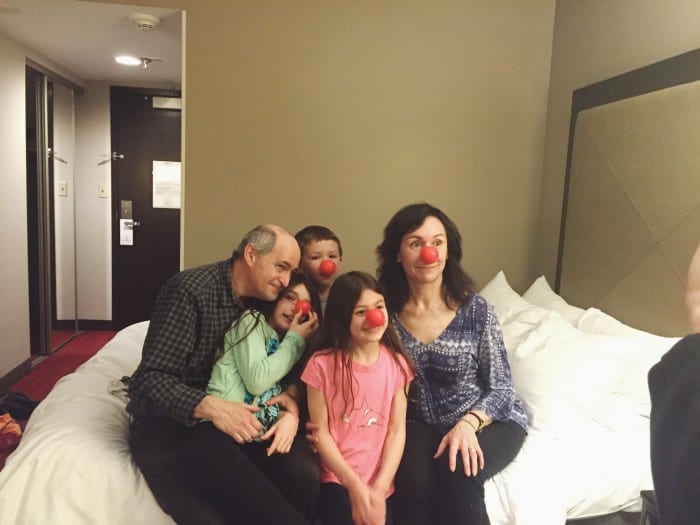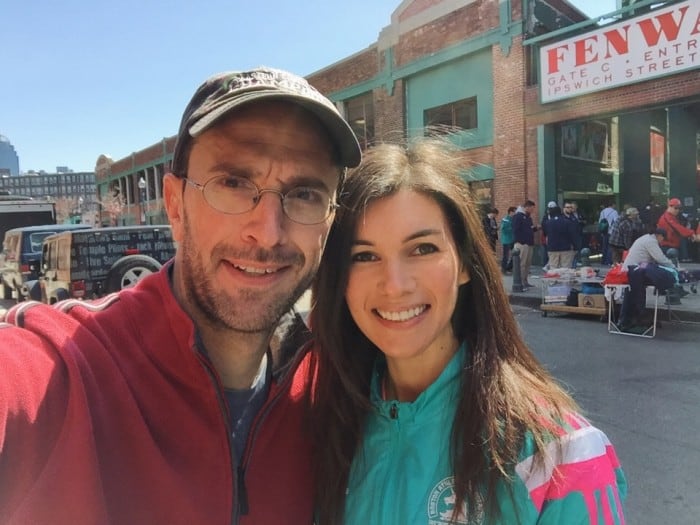 Hanging out near Fenway Park with my family who's a bunch of Yankee fans was fun – Adam and my dad made sure to hide all their Yankee gear for the occasion.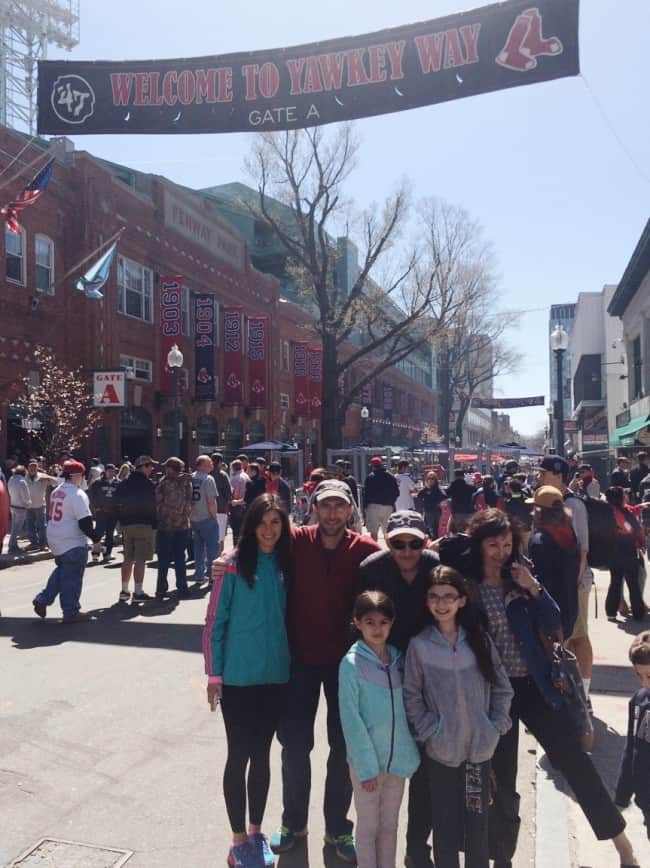 Drew is very anti-picture when he's not dressed up at home!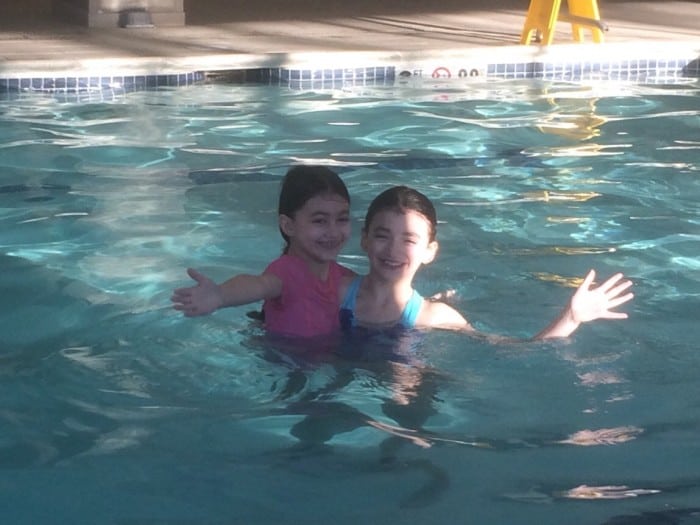 We stayed at different hotels a mile from each other and the girls got to swim in hotel #1.  I was a much bigger fan of night number 2 since we had a suite that was actually big enough to house the 5 of us!  Night #1 (Saturday) had Adam on an air mattress and the rest of us sharing two full beds.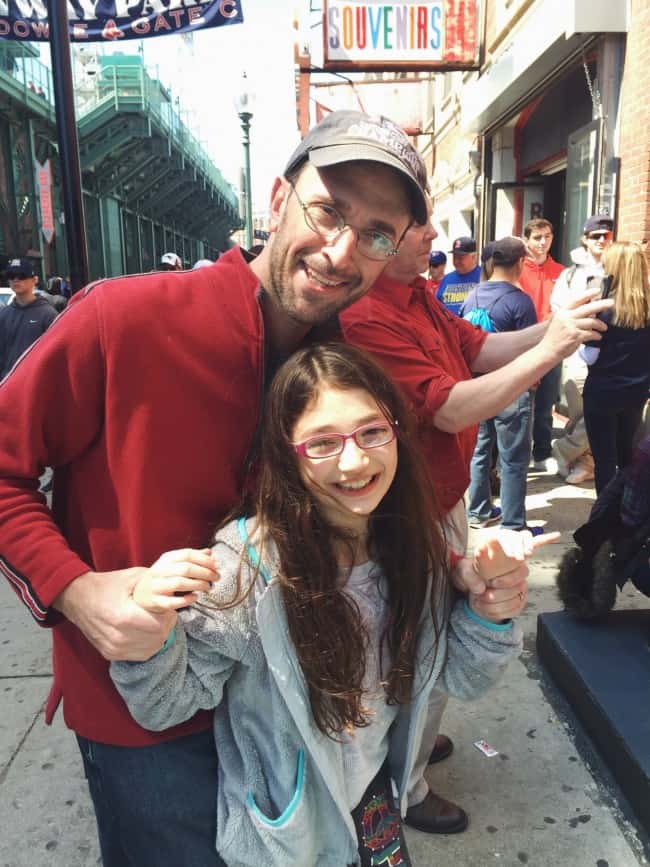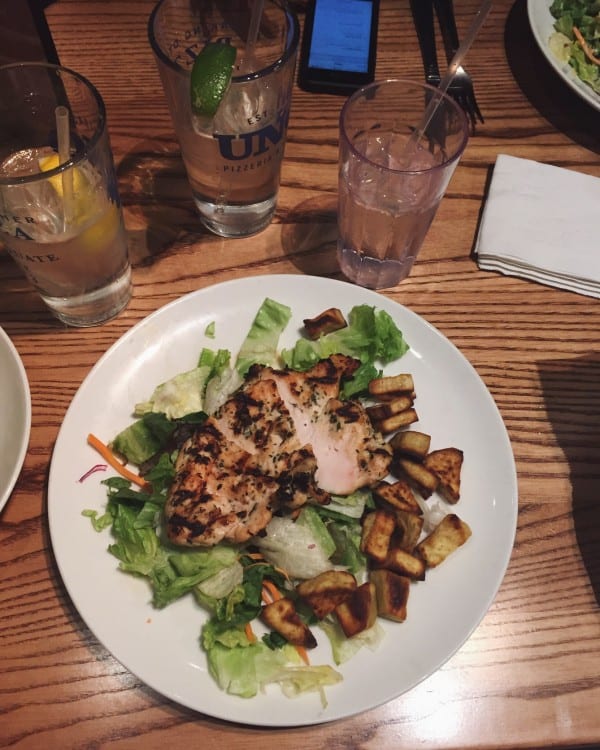 Grilled chicken over plain salad with roasted potatoes I brought from home.  Lots of potatoes from home have been consumed over the course of the past two days!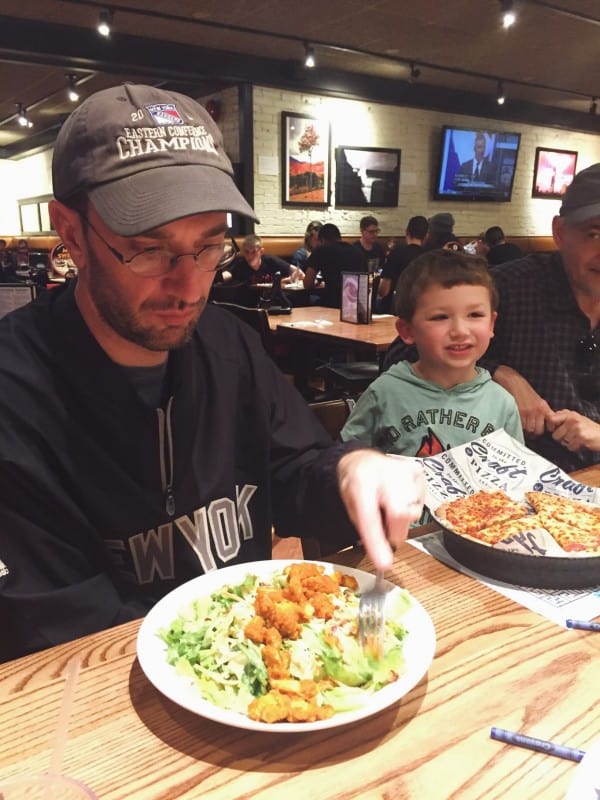 The Yankee gear came back once we were out of Fenway.  Sneaky 🙂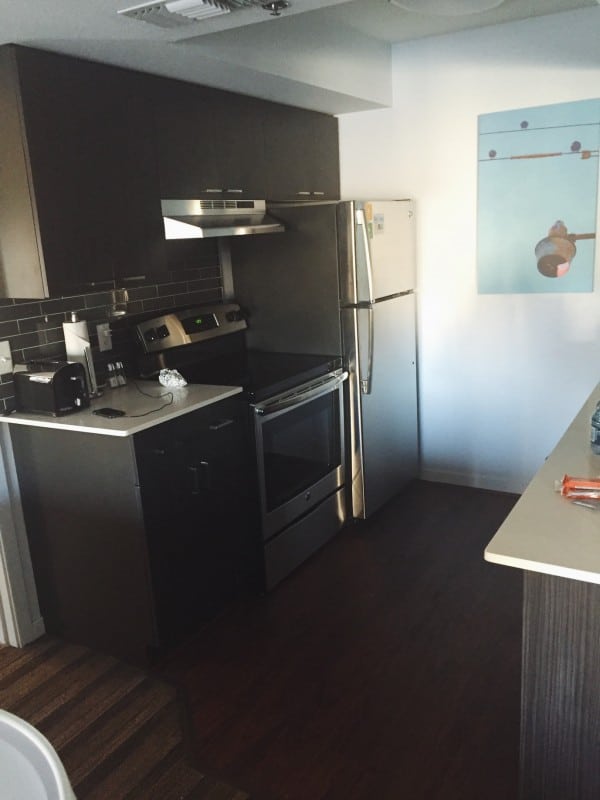 Hotel #2 actually had a kitchen, where I actually got to heat up my would-be-cold third baked potato of the trip (a Japanese one, yay!) in a real oven.  Super fancy.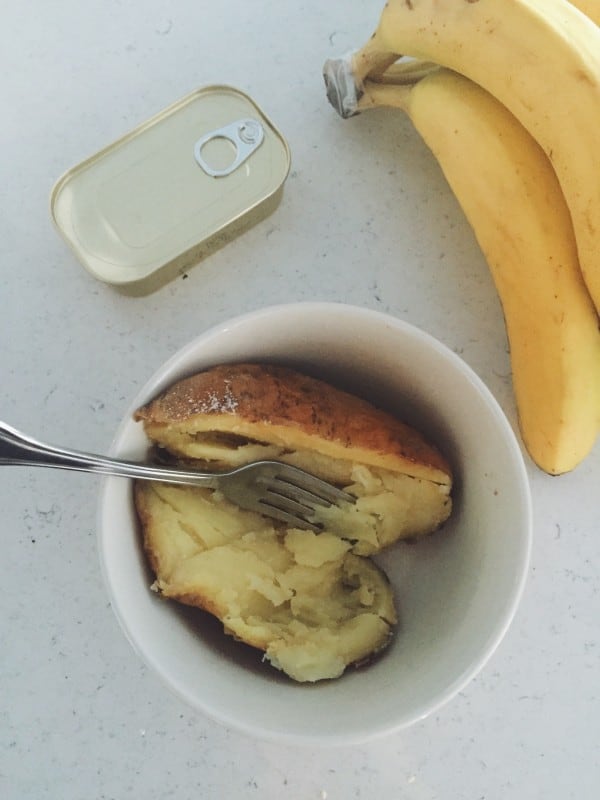 Lots of salt on that potato!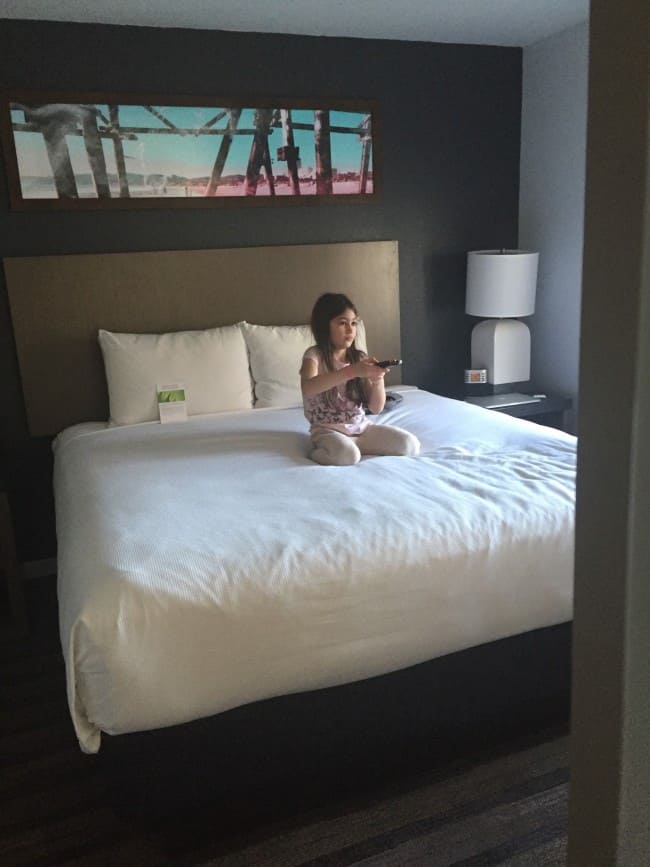 The kids are begging me to live in this hotel permanently.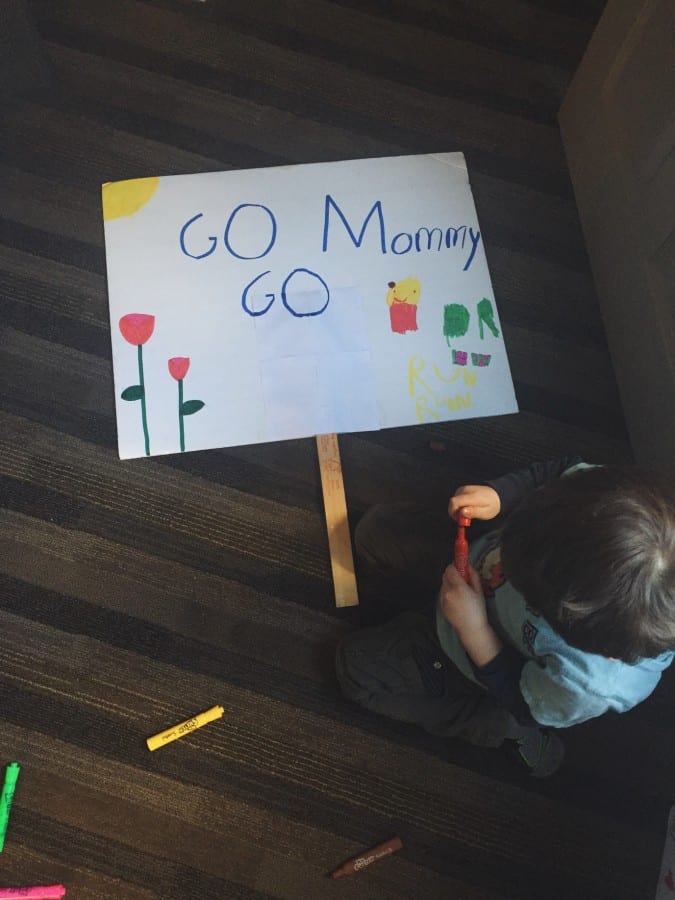 Drew was hard at work making me the perfect sign.  This was only about halfway done, he went all out.
Freaking out just a little.  Wait until I attach my bib over and over again until it feels "right."  And then rearrange the order and location of the bananas and Larabar I'll eat in the morning.  That's the most fun part of running a marathon, isn't it?
I mean, that, and then not having coffee for 4 days prior since I can't have it on the day of the race and I don't want to go into caffeine withdrawal while running.   I'm seriously jealous of people with iron stomachs that can actually have coffee the morning of a marathon!
So, that's it for now!  I'll update tomorrow on Instagram so make sure to follow. 
You can also track me through my bib #17125 – let's hope for the best!
I'll have a scheduled recipe up tomorrow, post marathon eats for WIAW, and then a full recap up on Thursday.  
Have a great Monday everyone and I'll see you soon!