Often, when all is (mostly) well, I tend to second guess whether things really were SO unwell in the past.  I repeatedly have hindsight amnesia in almost every area of my life, and my IBS symptoms are no exception!  It makes sense – we don't WANT to remember hard times and pain, and it is very easy to downplay any struggle once the struggle is over and we've moved on.
Writing the first part of this series last week got me thinking about how far I've come with my  IBS symptoms, even how much improvement I've seen since writing my original Part I and Part II posts on my lifelong experience.   As I continue to learn how different foods affect me, my digestive health feels better and better.  The near absence of symptoms on a regular basis now, however, only makes for a harsher reminder when I do eat things that make me ill.
For part II today, I'll discuss specifically what I've done to see/feel the improvements I have, and how we can find a way to eat, enjoyably, working with the foods that minimize our IBS symptoms and help us feel our best.   Please remember that I'm not a medical professional or dietician, and I advise that you seek out and work with a trusted health professional to address your specific symptoms.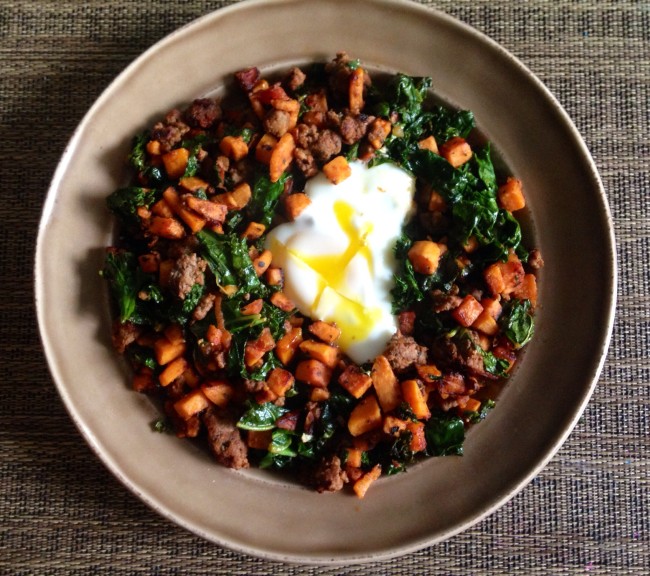 The Elimination Diet
For a long time I did not understand how truly helpful a properly executed elimination diet could be.  For one thing, I didn't even BELIEVE my problems could possible be caused by food, because they seemed to persist no matter what I ate, and even WORSENED when I ate in a way that was suggested to me by doctors – high fiber/low fat, small frequent meals.  Not to mention that was maybe (for me!) the least enjoyable way I could possibly eat.
I originally completed a Whole30, which is not specifically for IBS, but this is where I began and it jump started everything for me.  If I were to do it over, I would complete the low FODMAP version of Whole30 (link to the shopping/food list)  and then reintroduce different high FODMAP foods along with the recommended systematic reintroductions.  I may, at some point, still do this because there are a few foods that I still have not figured out.  If you aren't interested in eliminating all grains and dairy, completing a FODMAP elimination diet is a good place to begin to understand how you react to different foods.
Do You Feel Better?  Worse?  The Same?
Even before learning about FODMAPS, it was clear to me about 2 weeks into my Whole30 that at least my daily symptoms of bloating and gas had improved.  Prior to beginning the Whole30 I had been eating gluten and dairy free for probably 3 weeks and had not had any painful episodes (cramping/diarrhea) since prior to that.   I did notice during the whole30 that brussel sprouts, cauliflower, and garlic seemed to make me uncomfortable, but the degree of this compared to what it had been in the past was small.
If you begin feeling better (tracking symptoms is very helpful!) during an elimination experiment it's a good sign!  This definitely goes against the notion that a major dietary change will automatically impact your digestion negatively.  For anyone who's shifted to paleo, you know it's a BIG change.  I was shocked to see that I could eat so much dietary fat and animal protein and feel better than ever, since I always thought these were culprits.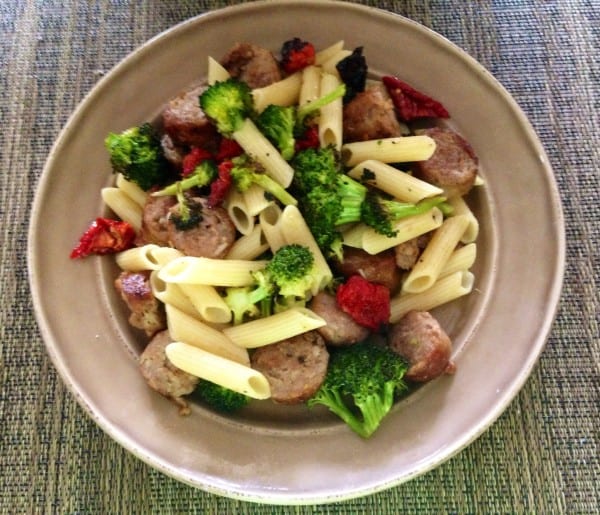 Adding Foods Back In
I really didn't want to reintroduce foods after weeks of feeling great, but reintroduction is REALLY important after this sort of experiment, in fact it's kind of the entire point!  Doing this properly and systematically will give you a clear picture of how and when you respond/react to the different foods you've eliminated.
If you have a reaction after reintroducing a particular food group, for example, gluten containing grains, notice if reaction is similar or the same to your past symptoms.  For me, it was very obvious after going about 6 weeks without an episode, that gluten containing grains were at least one thing linked to my most painful symptoms.
Remember that if you felt BETTER during the elimination period and have symptoms after reintroducing a particular food group, that those symptoms are not simply present because your system is not "used to" the food anymore.  It's likely a sign that the food was contributing to symptoms all along.
Recording your reactions will help you see patterns and is a great reference to have when seeking out and working with a health professional.  Don't be surprised though if it's difficult to see the full picture on the first try.  As cheesy as I find the word "journey", understanding your individual intolerances and symptoms really is a personal journey, and you will learn more and feel better along the way.
Making it Work in Real Life
Once you have a good idea of the foods that make you feel the best, you can start experimenting and "branching out" with the many foods that DO work for you so you can truly enjoy your food while still keeping your symptoms from impacting you.  Luckily there are SO many resources online for great recipes and ways to food prep to make cooking and eating at home much more manageable.
I spent a good amount of time figuring out the tastiest ways to prepare foods, learning about new foods, and actually expanding my "circle of favorites" to include new digestive-friendly options.  Often there is an equally delicious alternative for a food you don't do well with (thank goodness for green onions, chives, and olives.  Seriously.)  There is even a low FODMAP food list app that I use if I'm out to eat and don't feel like testing anything!
It Won't Be Perfect, BUT It Can Be Better
There was a time when I was so amazed by how much improvement I'd seen that I thought I'd never experience symptoms ever again.  I forgot about how I would sometimes just WANT foods that don't agree with me.  That I'd get annoyed with my body's "rules" and say "hell with it, I'm having the super cheesy/creamy mushroom garlic risotto" (that actually happened this past weekend) occasionally.
There will be times when you feel like crap (yup), but, I believe it's always better to know WHY you feel like crap, than to be in the dark.   I think it's normal and healthy to test small amounts of foods you've reacted to in the past to see how you currently tolerate them.  Sometimes it's an issue of timing, amount, or other factors.   Sometimes it's a combination of food that doesn't sit well with you rather than one food in isolation.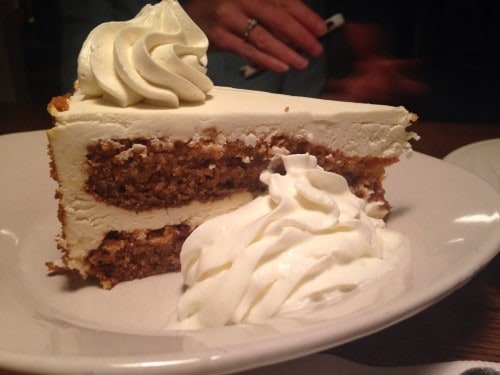 At the end of the day, if you've eaten something that's made you sick, try to view it as "data" and don't beat yourself up.  Yes, I am talking to myself here as well!  I'm very good at blaming myself for eating things that make me sick, but I do see how this makes no sense and isn't helpful or healthy.  Just know that I share those complex feelings of frustration and that you are not alone!
What is one piece of advice you have for people struggling with food intolerances?
Have you ever done an elimination diet for any reason?  What information did it provide?
Feel free to ask any sort of question or thoughts on the topic in the comments, or contact me privately for questions, or simply to share your experience 🙂