I'm having major writers block today.  Maybe I'm still in shock from my son losing my phone yesterday at the elementary school (30 minutes of panic I am not yet recovered from, but I have my phone back and intact.)  Or maybe it was the mad rush to school this morning when a bag got caught in my front door on the way out and busted the lock. Weird, and one of those things you can't make up.  Had to do a simultaneous push pull for this to be fixed.  Thanks to my daily plank for making that happen.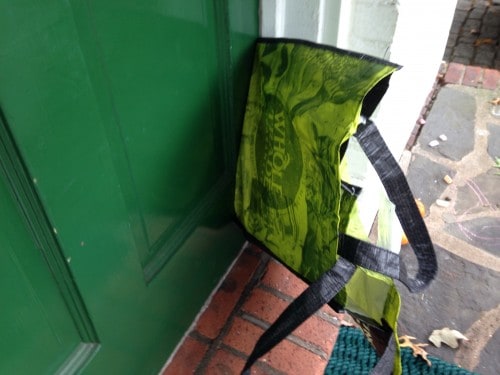 Anyway, I sat here with nothing witty and nothing serious, it's like my mind just went blank.   I mean not totally blank because I'm always thinking about 30 different things per minute, but nothing I thought anyone would actually find helpful, interesting, or amusing.
But maybe I was wrong.  So I'm linking up with Amanda @  Running With Spoons for Thinking Out Loud this Thursday.

What I've been thinking about a lot since yesterday is a significant increase in hunger I've been having!  It's my body responding to the increase in mileage as I'm nearing the peak weeks of my training, I'm sure.  So how do I deal with this?  I just eat more food overall with a larger focus on carbs and fat and it's working really well for me.   I am currently training at the highest mileage I have since beginning to eat paleo.
When I was training for Boston, I was still "fresh" off an injury and kept my mileage in the 30's with my peak week just getting up to 40 miles.  This time around, I have about 5 weeks where my mileage is in the upper 40's, low 50's range which is where I need to be to reach my goal.  The last time I trained at this mileage, my diet was primarily processed carbs and low fat.  I lost too much weight, had digestive issues and was setting up for an injury.  Now – cross my fingers – but I'm keeping my weight and muscle mass at a healthy level and I am feeling NO PAIN!  It freaking rocks.  I am going to credit nutrition plus a better recovery routine involving foam rolling and more rest on rest days.
So that got me thinking, what are some other signs that you're nearing the peak of marathon training?
Here's what I've noticed for myself:
1. I'm starving.  No really, I'm freaking starving and I need to eat now.
Kind of like when I was pregnant.  Remember how I told you running a marathon and child-birthing are the same thing?
2. A 7 mile easy paced run basically feels like a rest day.
It's weird how this happens, but it always does.  A result of the mental training you've put yourself through, you lose perspective and any run that is not over 16 miles and/or involves speed feels comparatively almost like…rest.
3. That "tight leg" feeling has you bending over and stretching regardless of where you are and who's around.
I'm not even aware of it but noticed I was stretching while in line at the grocery store, at my kids' school, and while chatting with someone.  Spontaneous stretching just sort of has to happen when your legs are always recovering.
4. The kids ask you how many miles you ran when they roll out of bed and are not impressed unless it's your long run day.  
My younger daughter asks me if I'm ready to run the marathon yet after every long run.  I tell her "well I ran 18…" and she's all "next week you have to do at least 20" and I'm all "yeah, planning on that."  When your kids become your mini coaches, you know it's gotten intense.  Also my son asks me every morning if I ran a "marafarm" while he was sleeping 🙂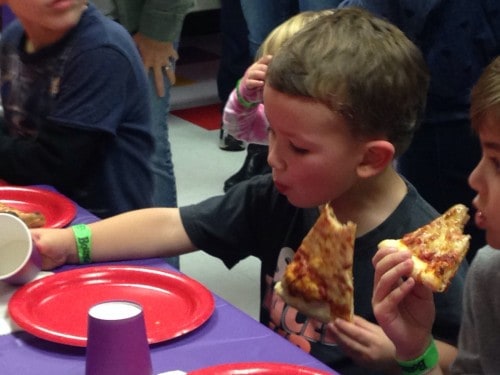 5.  You abandon jeans entirely.  
It just makes the spontaneous stretching not work well.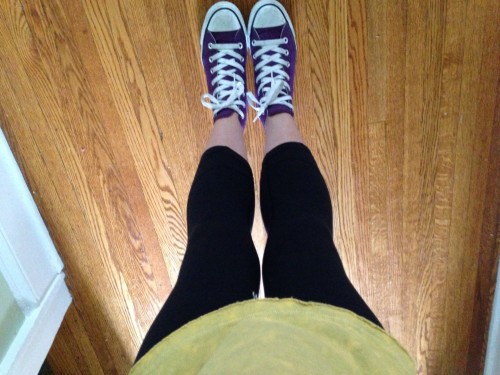 What are some other signs for you that you're at the peak of your training?  What are some of your favorite "I'm marathon training and starving" meals?