No need to consult the wizard on this one Dorothy. You DO have the power to eat Paleo at all your summer holiday gatherings and you probably don't have to look any further than your own backyard barbecue (although a grocery store trip never hurts either.)
I know you have fun things planned today so I'll just get to the tips. Here's what I've found is most effective in sticking with paleo during holidays and summer social gatherings so you can come out feeling like a real food rockstar.
Tip # 1: Stop Thinking and Acting Like You're on a Diet
Say it again: You are NOT on a diet, you are living your life without processed junk that makes you feel crappy and there's a difference. You don't "cheat", you make choices about what to eat based on what foods would be the best for you – physically and mentally – right now. So don't give this event more power than it deserves. Before you go, eat what you normally would on any given day of the week. Most likely you would not skimp out on food on a random Tuesday so don't do it today either. No need to stress about what foods might be there, YOU probably know what foods you like, don't like, what makes you sick and what doesn't. Take that info, along with a well-fed belly, to the gathering and then follow along to the next tip.
Tip # 2: Don't Let Peer Pressure Mess With Your Head
We're not in middle school anymore. Your friends, family, and random acquaintances are not going to put a "loser" sign on your locker if you don't eat a bun on your burger or a plate of pasta salad or have a beer (and if they do, then they're probably fun people and that's really not a terrible thing.) Seriously, you are a grown up and you are in charge of what you eat and drink and how you feel. If you don't want to eat the bun, most likely no one cares anyway and if they do try to get you to eat it – or anything else you don't want to for that matter – you can just say "no" in a nice way and move on. Change the subject. Don't we all talk about food enough already? Do what's good for you and don't worry about the rest. People will only pressure you because of their own insecurities, not because of you, and you don't have to listen to any of it. That being said, if YOU want to eat something "non-paleo" "just because" eat it (or drink it) don't stress, move on.
Tip # 3: Bring an Awesome Paleo Dish to Share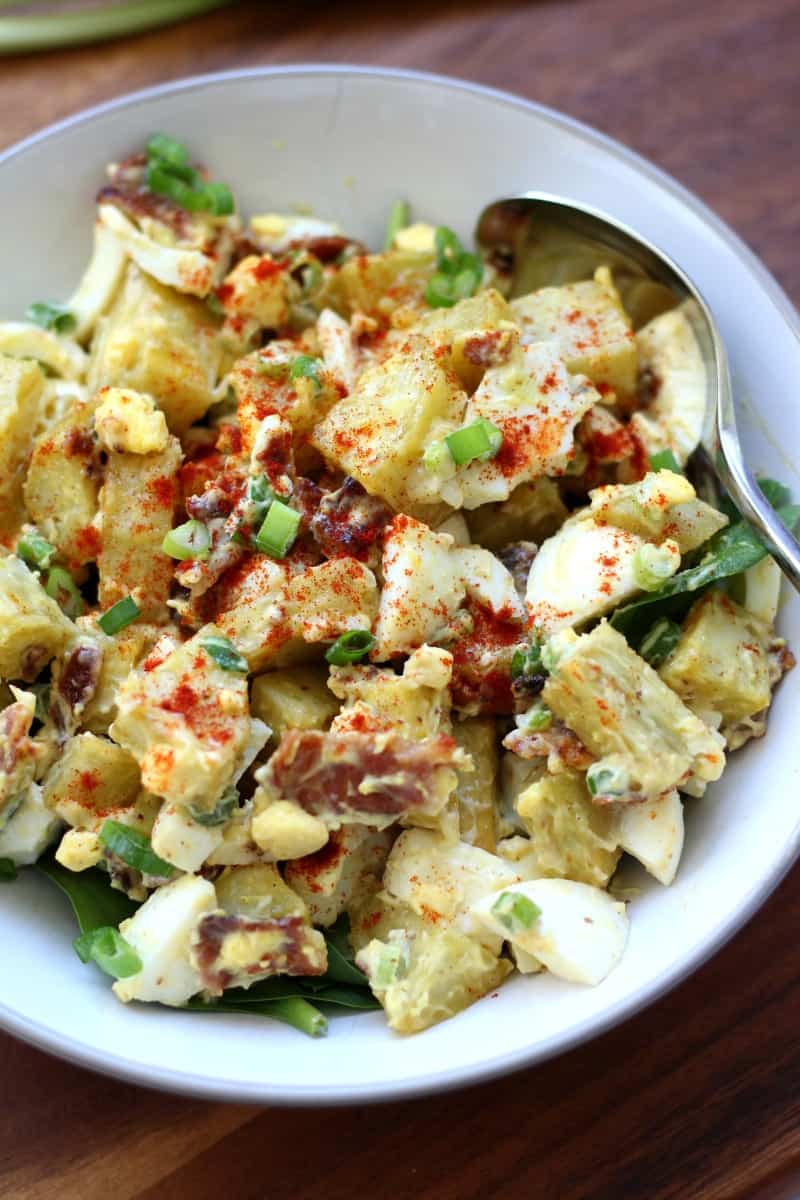 When I was first starting out with Paleo I googled my way over to Paleomg for some amazing recipes and made an almost entirely paleo thanksgiving just from recipes I found on the internet. Check out my website, check out other paleo sites and find something easy and delicious that everyone will like whether they eat paleo or not. My Bacon, Broccoli Rabe and Tomato Pasta or this Bacon Lime Sweet Potato Salad from Paleomg.com are good places to start. Even a nice big green salad with a little creativity thrown in. With tons of recipe resources you can't go wrong.
Tip # 4: Keep Away from the Obvious and Ask if you're Unsure
At a barbecue you can probably find lots of meat, but stay away from the obvious gluten filled buns and pasta salads. That being said, if you are normally strict with being gluten free, ask about the sauces or marinades with gluten, soy or dairy that you might react to without realizing. Ketchup and mustard are typically fine, other sauces may contain lots of additives so check if you're not sure. No one wants you to get sick, so no harm in asking. Normally you can find lots of great paleo friendly stuff at barbecues like chicken, shrimp, burgers, steak and ribs, but be careful with processed meats if you have genuine intolerances and are not sure what's in them. Same with salad dressings, always be aware of what you're eating if it could wind up making you sick. Then you can make the call as to whether something is worth eating.
Tip # 5: Eat Dessert (if it calls to you)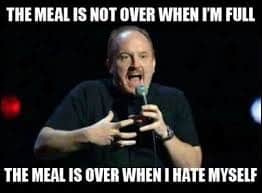 In our culture we put a lot of emphasis on desserts, especially at holiday gatherings. I know, this is big news and you think I'm a genius now. But really, since dessert is such a big thing it can help to think about it before you attend your social gathering. If you are going to feel deprived skipping dessert, if it's going to remind you of dieting and trying to lose weight or "be good", then it's not worth the emotional rollercoaster to skip it entirely. Paleo is not about deprivation, it's about feeling good and doing good for yourself. If typical gluten, soy, and dairy filled desserts leave you feeling horrible, this may be a great time to find a recipe for a "paleo treat" to bring to the event. There are tons of websites just dedicated to paleo and allergy friendly desserts. On the other hand, if you don't want to eat dessert or if a little bit of fruit salad is enough or if sugar brings out the worst in you, put your big girl (or boy) panties on and refer back to tip # 2. The key here is YOU are in charge and it is your job to help yourself feel your best.
Paleo takes practice, there is no doubt. It's against the grain of the mainstream and it takes time to figure out how to manage that. Hopefully these tips are a good start, some "food for thought" and a way to get thinking about your priorities with your new paleo lifestyle.
Happy July 4th!