Through my ambassadorship with FitApproach, I was given the opportunity to review three flavors of Manitoba Harvest's new Hemp Heart Bars.  This post was sponsored by Manitoba Harvest and Fit Approach – opinions are all my own.
 I definitely have a weakness for simple, natural, healthy snack bars with just a few ingredients.  It makes my life easier to have a few on hand when I need a pick me up or when my kids are asking for their third snack of the afternoon!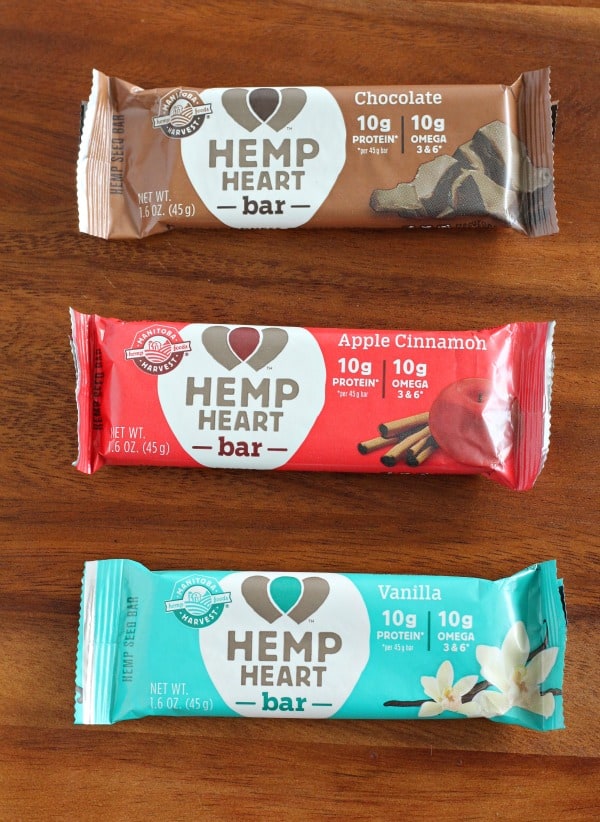 I was excited to try out these bars, especially because I've really liked hemp products I've tried in the past including these snack bites as well as Hemp Hearts.  To be totally honest, I don't often buy these products for myself at the store since I tend to avoid the packaged snacks aisle in general, but when blogging presents the opportunity to try anything hemp, I always have to go for it!
These bars were pretty much what I expected based on the ingredients – the brown rice syrup gives them that chewy, sticky quality that I personally really like in a bar!  No, they're not completely Paleo due to the brown rice syrup, but, the bars are gluten free, dairy free, and contain just a few main ingredients which in my book, makes them just about perfect for a pre-packaged snack bar!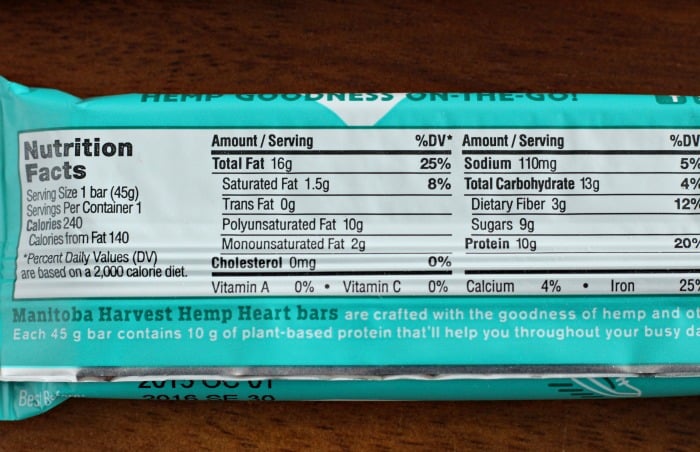 They also contain 10 grams of protein, 9 grams of sugar from organic coconut palm sugar and organic brown rice syrup, 16 grams of healthy fat, and no sugar alcohols!  One of the reasons I tend to avoid bars is because I have zero tolerance for sugar alcohols (even a gram kills my stomach) – s0 this makes me very happy!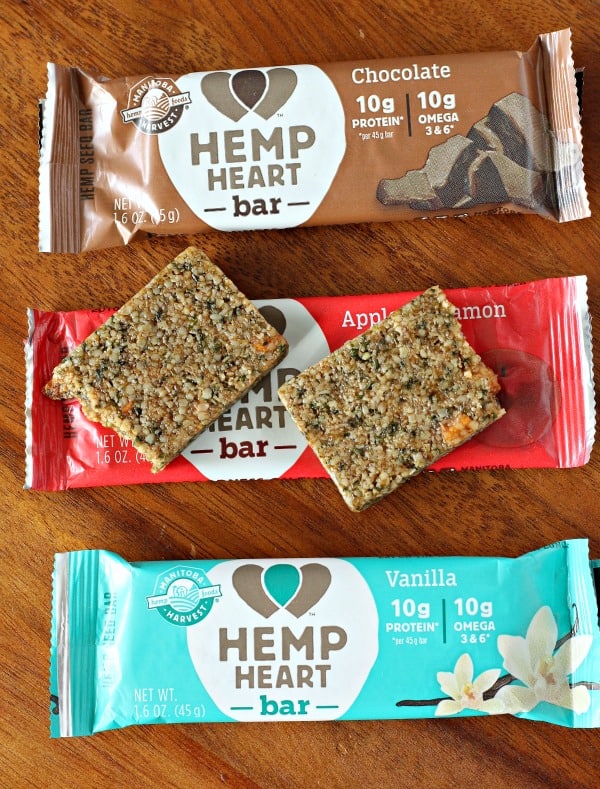 Of the three flavors I tried – Apple Cinnamon, Vanilla, and Chocolate – the Apple Cinnamon won as my favorite.  Second was vanilla and third chocolate – I've noticed I'm not a huge fan of the hemp/chocolate combo with every hemp product I've tried.  In general, I've found that fruit flavors go SO well with hemp, and these bars were no exception at all.  I really hope they decide to go with more fruit, perhaps berry flavors in the future because there is just something about sweet and tangy fruit with hemp that's so tasty!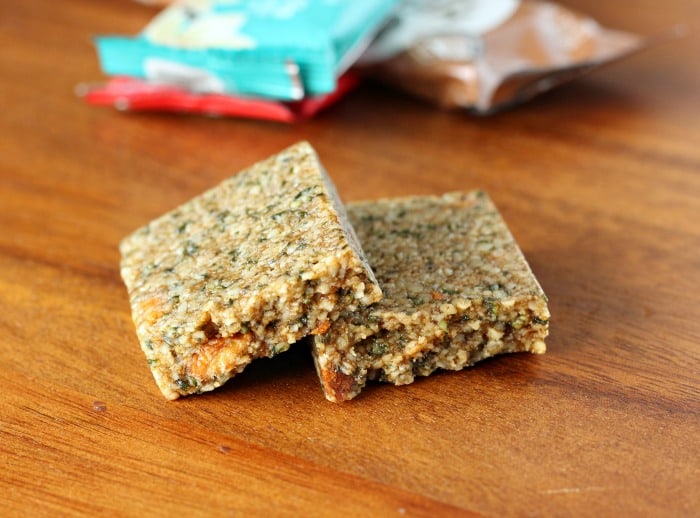 Don't those chewy dried apples look yummy?  They totally are.  Anyway, let's move onto the photo contest so I can let you guys in on how to win a free box of these healthy, tasty Hemp Heart Bars in any flavor you choose!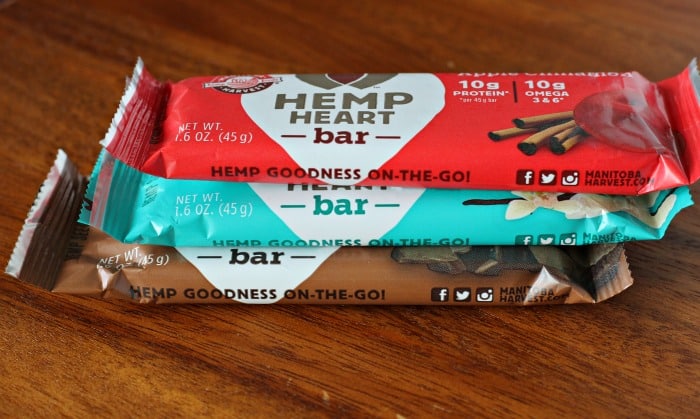 Manitoba Harvest is holding a social media photo contest for residents of the US and Canada to win a free box of Hemp Heart Bars in whatever flavor you choose.  Just tag @manitobaharvest #hempheartbar #fuelledbyhemp #sweatpink @fitapproach on Instagram or Twitter for a chance to win a box of your favorite flavor of Hemp Heart Bars!  Photos do not need to include Manitoba Harvest products, but of course it's fabulous if they do.  Full contest details are here.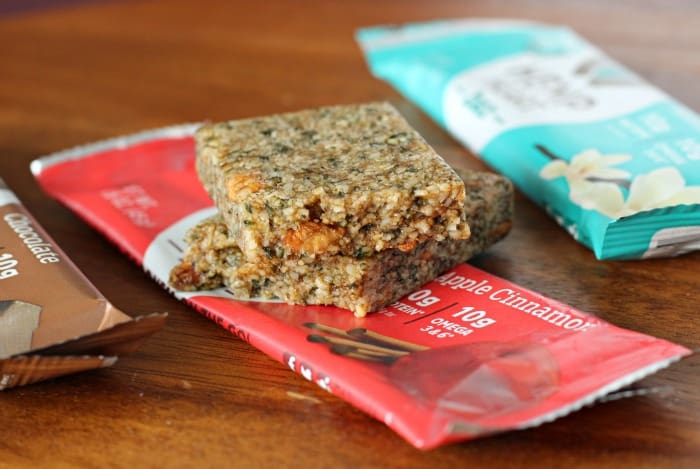 In addition to the entering the contest, you can use the discount code hhbarlaunch1015 until 3/31/15 for 15% off your order.  This is a great way to try the bars at a discounted price to see how you like them. For what it's worth, if you've liked hemp products in the past I think you'll really love these, and if you're not much of a fan, they're still worth a shot – especially in the Apple Cinnamon flavor 🙂
Have you tried hemp hearts or hemp heart bars yet?
What do you look for in the "perfect" snack bar?