I have my coffee, I have my favorite blankie sweatpants, I have my laptop and it's time to Think Out Loud.

I'm happy to report that I believe the last of the extremely persistent bug we had  going around here for 3-freaking-weeks is gone.  I'm not just knocking on wood after having said that, but banging my head on the coffee table "just in case."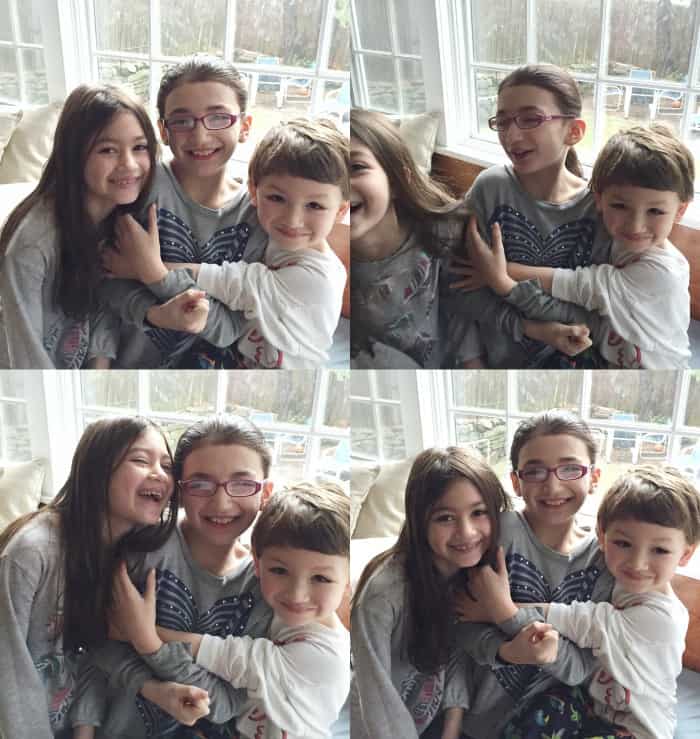 You can see Emily feels the same way as I do – since she had it the hardest right up through Monday night. It was after that sleepless Monday night that I started thinking about the topic of this post.
Having a Purpose & "Doing Hard Things"
I noticed a feeling on Tuesday morning after that tough night (and just an overall long rough stretch with germs here) that struck me as odd, but felt really familiar.
Accomplishment. Or, really, the adrenaline rush I get from feeling accomplished.  I have honestly lived for that feeling since I was a child, and it's led me to some interesting places.
Mostly though, it's led me to feel a rush off of getting myself into difficult situations, and then getting myself out.  It's the "out" part that is addicting.  Are you reminded of running, yet?  Most of my big life decisions can be traced back to chasing this feeling.
I like My Role and My Purpose To Be Defined
After recognizing that this desire for the rush of accomplishment has motivated many of my decisions in life, I started to wonder what it's all about.  The first thought that popped up is that it's comforting to have my role and purpose defined for me.  This is what I always thought would come from being a parent, and probably why I wanted 3 kids instead of 1 or 2.
It also played a big roll in my desire to run long distances.  After Drew was done nursing, I needed a new narrow focus (what am I good for?!), and running longer and longer distances, faster and faster, provided the sort of "comfort in accomplishment" that I craved.  The tougher the task – in my mind – the greater the rush afterwards.
What's the Obsession with "Doing Hard Things?"
I'm definitely not the only one who feels this way I realize, since it seems like our society values and glorifies getting through hard times and looks down on people taking the "easy way out."  I honestly feel like simply overcoming tough situation does not mean you're a strong person.  I actually don't know what truly makes someone strong, but I don't feel like it's the way we make it out to be much of the time.
Training for/running marathons, taking care of kids, starting a blog/business – these are all great things that I've chosen to do in my life. YET, there is a tiny feeling that pops up now and then in me, knowing that even though they are truly wonderful, they're also what I consider to be my "fallbacks."
Fallbacks – the "tough things I've done" that I keep in my back pocket to attempt to remind myself that I have a purpose.
The things I can point to and say "look, I AM worthy because I do these hard things.  I am not lazy.  I am trying really, really, hard.  Really, I am."
Of course, I'm only talking to myself.  It's ME who judges ME for not doing enough.  I get antsy, nervous, scared.  I get very down on myself.
The cure has always been in the adrenaline rush after doing something that I consider to be difficult.  While it can lead to some pretty amazing things, it also leads to, well, difficulties!
Will We Ever Relax?
I'm not going to end this post saying that this is something I personally need to work on.  It might be, but I think it's also something that our society needs to work on, somehow, as a whole.
After reading this article  that circulated last week, I realize more than ever how much my thoughts, feelings, and decisions are a product of the culture I've grown up in.  To some degree, we're all judging ourselves and each other on what we've accomplished, how "hard" we have it, what our purposes are.
What makes you feel accomplished?  Is is always positive?
Do you thrive on having a defined purpose, or are you happier with lots of wiggle room?
Do you move from one goal to another or prefer to see where things take you?