My B-A-B-Y baby is 4 years old today.  My LAST baby.  That hits so much harder than the first as many of you moms know.
Don't ask me what happened in the last 4 years, I don't remember.  All I can report is that I was in labor for 18 hours, begging for mercy from my uterus, and then, boom, he's asking why we don't have wifi in the car.  What came in between might more accurately reflected in pictures.
The pictures tell the story – time passes and we all grow and change, not realizing what's happening often until we look back.  I realize that 4 is not 18 and he still has a ton of growing to do and I'm curious to see what his personality will look like four years from now.   Regardless, he is a kid who'll be calling his own shots without looking back just as he always has.
And now for some random good old Thinking Out Loud, brought to you by our one and only awesome hostess, Amanda 🙂

I'm loving the weather this week, and I know it's a boring subject, but after the winter we've had some sun and 50s-60s might as well be a beach vacation.  Or just a nice vacation because it's not hot enough for the beach I guess.  It doesn't need to be though, this is seriously perfect for me!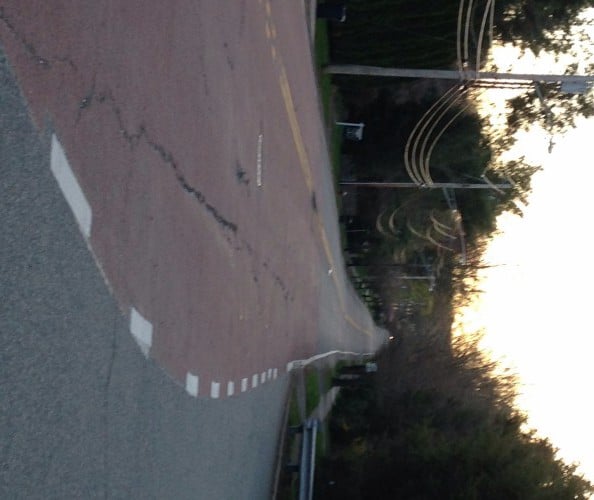 It's even light enough in the morning now to take pictures!   This is just after 6am, so gorgeous.  We've totally hit the sweet spot.  May it last one more week!
Excuse me while I go outside to get a picture of me doing something active in the fresh air.  I'm feeling like a need a better illustration for this thought.
Okay that seems appropriate.  I AM planning to get outside for some yoga today later on so it's almost completely realistic 😉
The other thing still on my mind from my post earlier this week, is my sleep.  After tons of incredibly helpful feedback from all of you guys (huge thanks!) I decided to order Vitafusion SleepWell
 which has 3 mg melatonin, passionflower chamomile, and lemon balm.  We'll see how it goes, I'll take any improvement I can get!  Of course, being smarter with my routine at night is all on me, I need to really prioritize sleep right now and make a few changes, the biggest one being to go to bed when I'm feeling ready, even if that means 9pm.  Even if I can do it a couple of nights per week I think it would make a huge difference.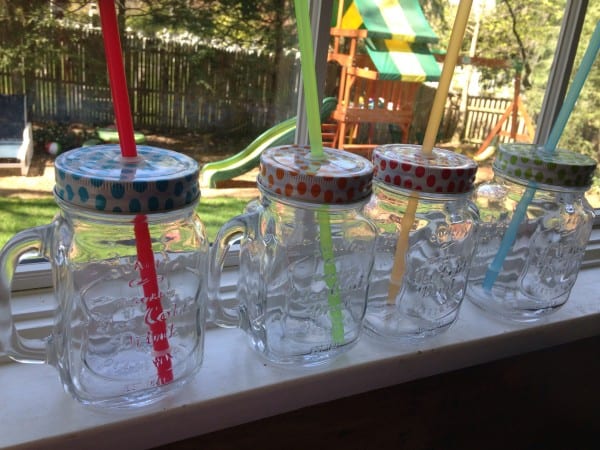 Today is not the day for deep thoughts.  The last thing on my mind are these cute Mason Jars Mugs

I ordered recently from Amazon, along with a new booster seat for the kids.  Seems like I have a problem only ordering one thing from Amazon, although I will blame that on the whole $35 for free shipping thing.  Maybe I'll even drink my kombucha from one of these today.  How fancy and spring-like of me.
Do you order a lot from Amazon?
What was the last non-food thing you bought?
Any birthdays coming up?